A la tercera va la vencida indeed.
From Mad Cool to the enduring pre-eminence of Primavera, Spain more than holds it own when it comes to world-beating summer festivals. But it thrives in less obvious ways, too. Cue Tomavistas in Madrid. First held back in 2014 with a line-up of mainly Spanish artists, the three-dayer has grown to offer a carefully-curated perfect ratio of big-hitters and world-class native talent. The result is a less hectic, yet no less worthy alternative to more grandstanding weekenders.
For its fifth edition - its first since 2019 - the festival takes place across three sky-high stages at its new home at IFEMA. With Thursday focusing exclusively on homegrown heroes, Madrid power-pop trio Yawners launch Friday and underscore their status as wunderkinds worthy of the world-stage. Streamlined and earworming as all hell, peaks like 'Rivers Cuomo' seem crafted to burrow for days. Soon afterwards, fellow Madrileños Biznaga up the ante or ten with fist-clenched garage rock. Evoking 'Just Like Heaven' as if performed by Stiff Little Fingers, amp-blown overtures and gang-vocal harmonies sound suitably searing in the early evening sun.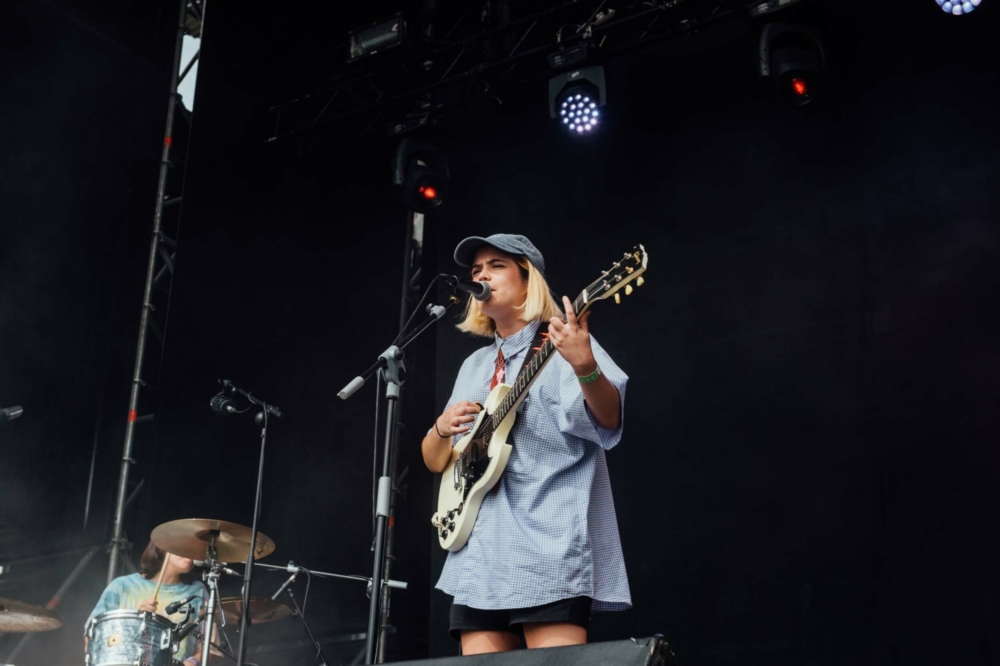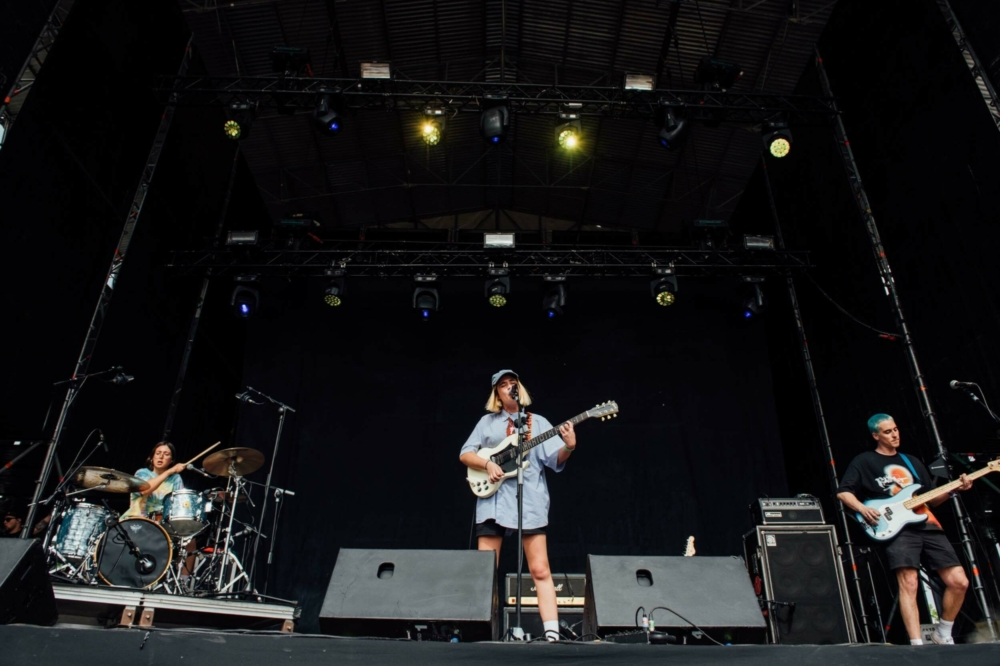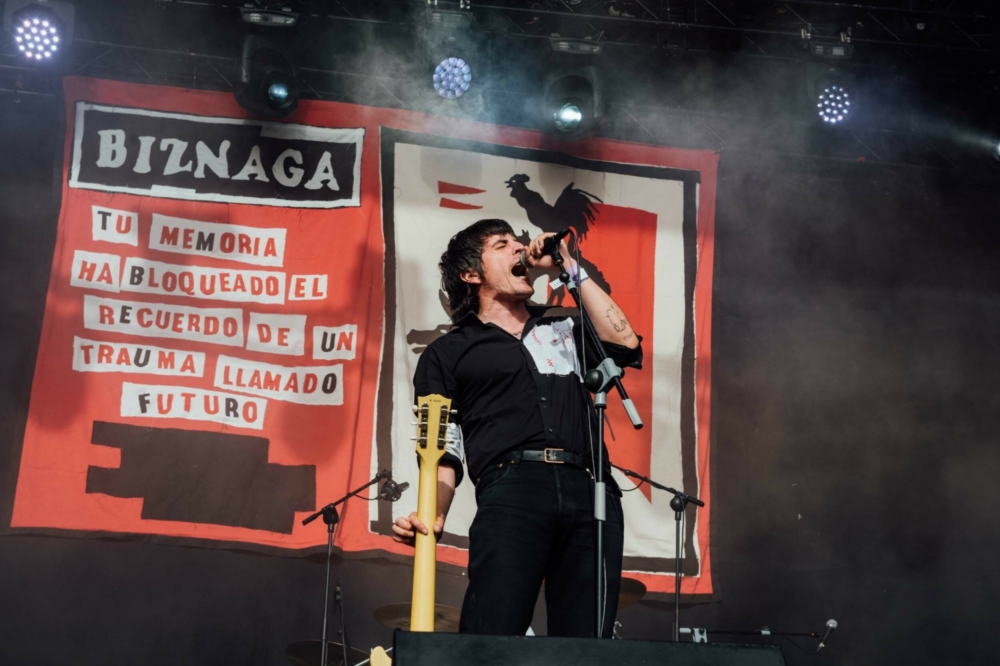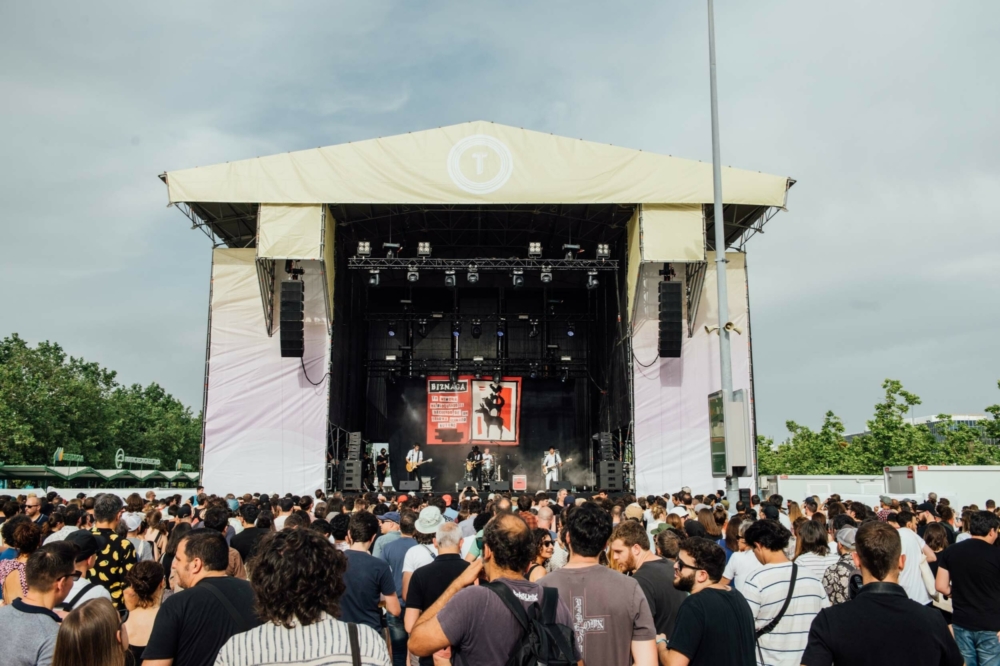 With the festival site filling out, and a few taking advantage of a tree-dotted sprawl offering blessed shade, Goat Girl appear, and go above and beyond. Marking their first set outside the UK since before lockdown, the South Londoners' slow-burning indie-rock feels feverish, swaggering even, on 'Viper Fish' and closer 'Sad Cowboy.' Forgoing the go-to "gracias" after 'I Don't Care (Part 1)' Lottie opts instead for a disclaimer: "Sorry if I start getting weird. It's heat stroke."
On the theme of firsts, Rolling Blackouts Coastal Fever's first show outside of Australia in three years packs a colossal punch. Opener 'An Air Conditioned Man' and the rousing 'Talking Straight' are the sound of a band now fully at home in the big leagues. "It's honestly a dream to be here," says guitarist-vocalist Tom Russo. Without missing a beat, the crowd show the feeling is more than mutual.
By nightfall, Madrid rock trailblazers Carolina Durante come good on a thrilling hometown set. Catering to limb-flailing pits and young children cutting loose with their parents alike, songs including 'Granja Escuela' are nothing short of seismic. The heady Americana of Kevin Morby, meanwhile, is much more unravelling. It may crest on the widescreen blow-out 'Dorothy,' but it's a refrain on set opener 'This Is a Photograph' ("This is what I miss about being alive") that mirrors a massive, unspoken mood.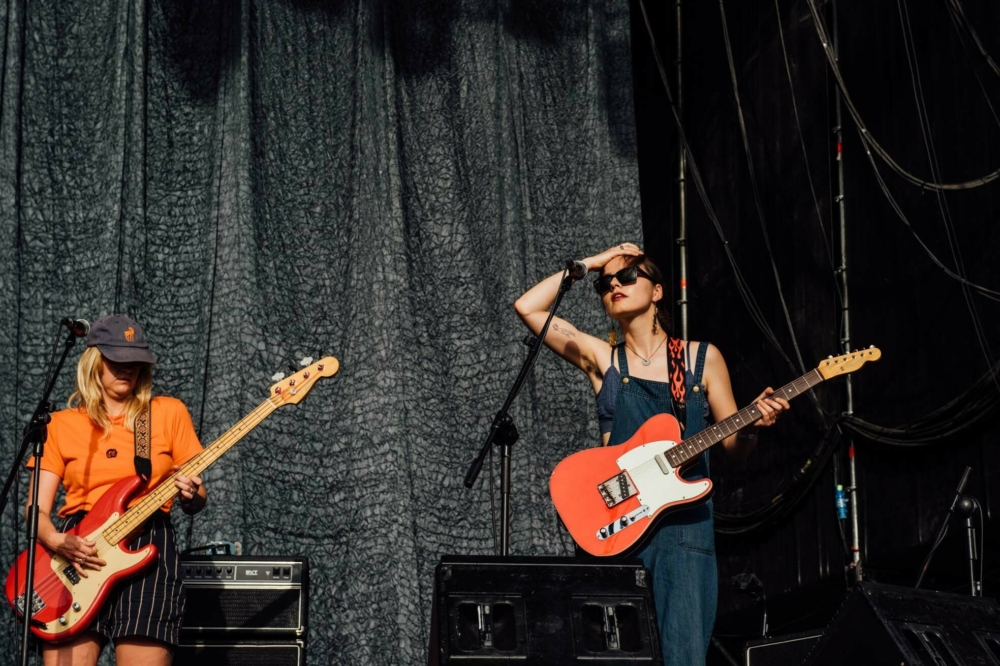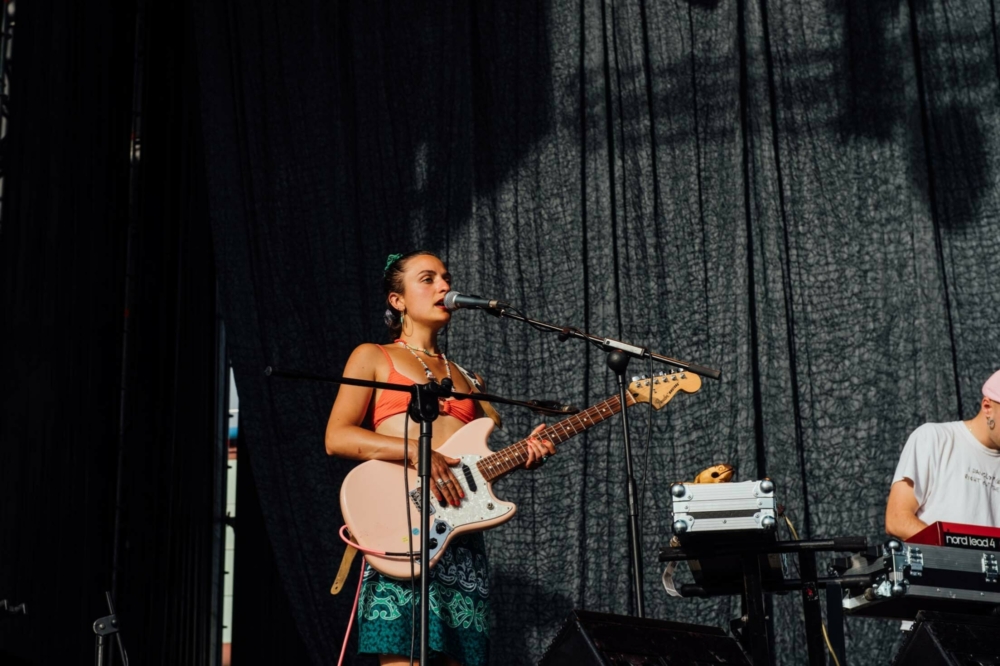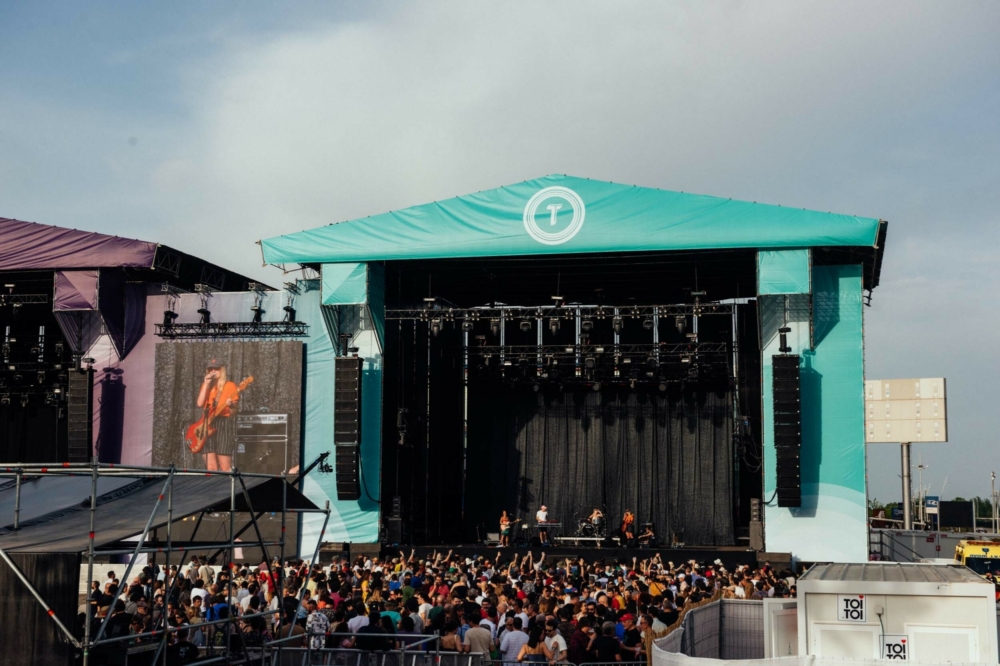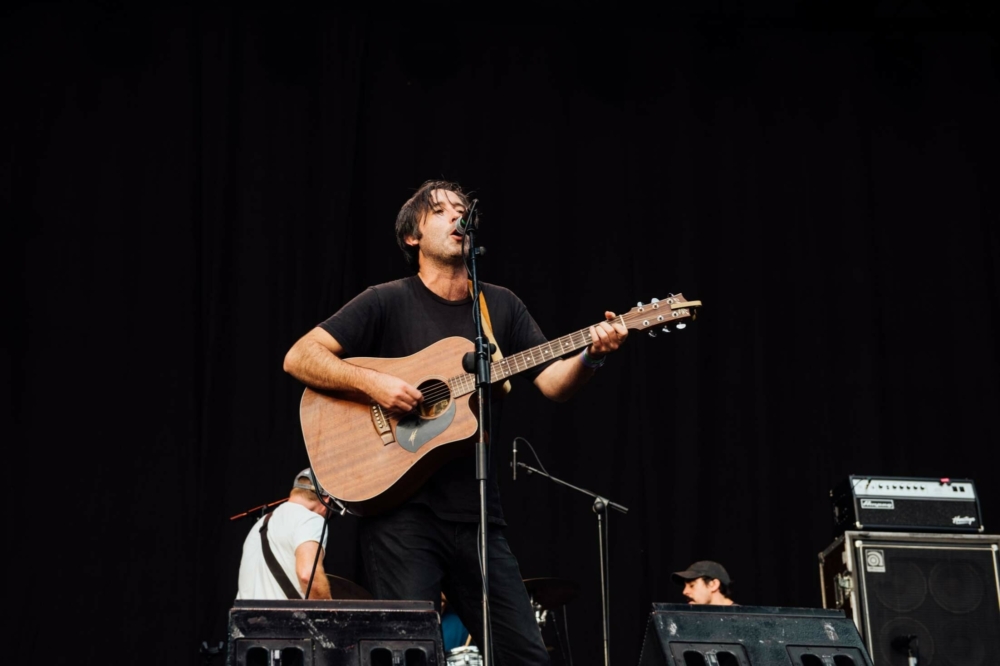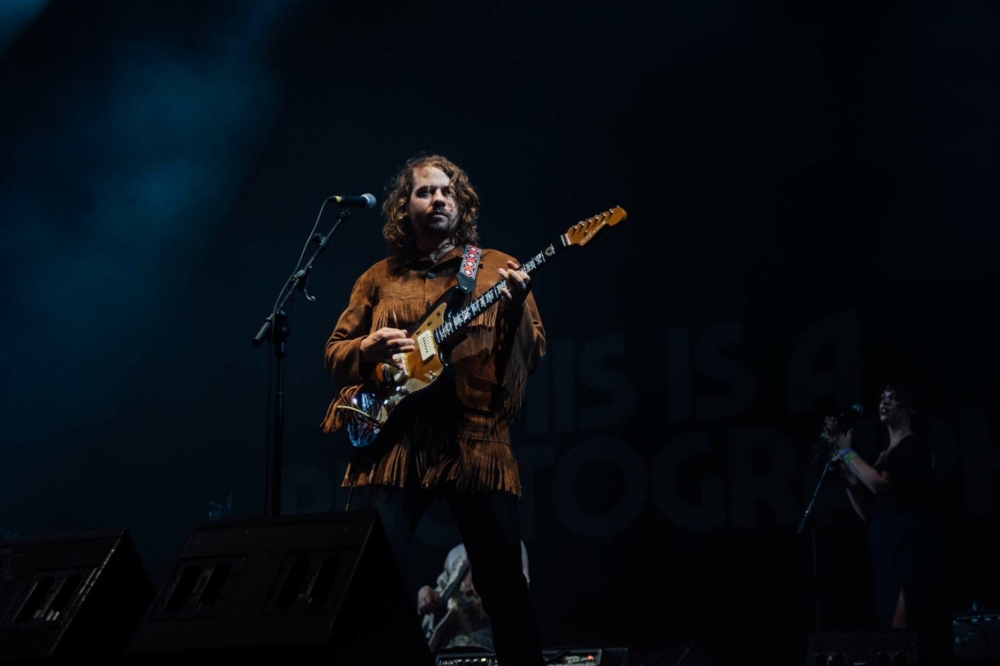 A tactical Spritz and some patatas bravas later, Suede emerge and launch headlong into the mass singalong of 'She'. "We always come back," screams frontman Brett Anderson, who is in sensational form. A slew of classics like 'Animal Nitrate' and 'Beautiful Ones' soon follow. Across fifteen songs, it's a frisson-inducing, time-banishing triumph rounded off by another legendary British act in Slowdive. Masterfully understated for the most part, the band's 'gazey spell comes into sharp focus on 'Souvlaki' gems including 'Alison' and 'When the Sun Hits'. Fantástico.
Despite facing temperatures more usually seen in high summer than mid-May, Saturday evening in the capital begins as expected. Conjuring Crumb and Hope Sandoval at her most gossamer, LA's The Marias enthrall on 'Un Millón' and a blissed-out take on '… Baby One More Time.' Mid-way through much-loved locals Camellos' set, however, doomy clouds become lightning, which swiftly becomes a full-blown storm. Camellos abandon their set and shelter is sought, yet camaraderie wins out over panic. Having been postponed twice due to you-know-what, Tomavistas' motto of "A la tercera va la vencida" - or third time lucky - feels like it's being put to the test in real time.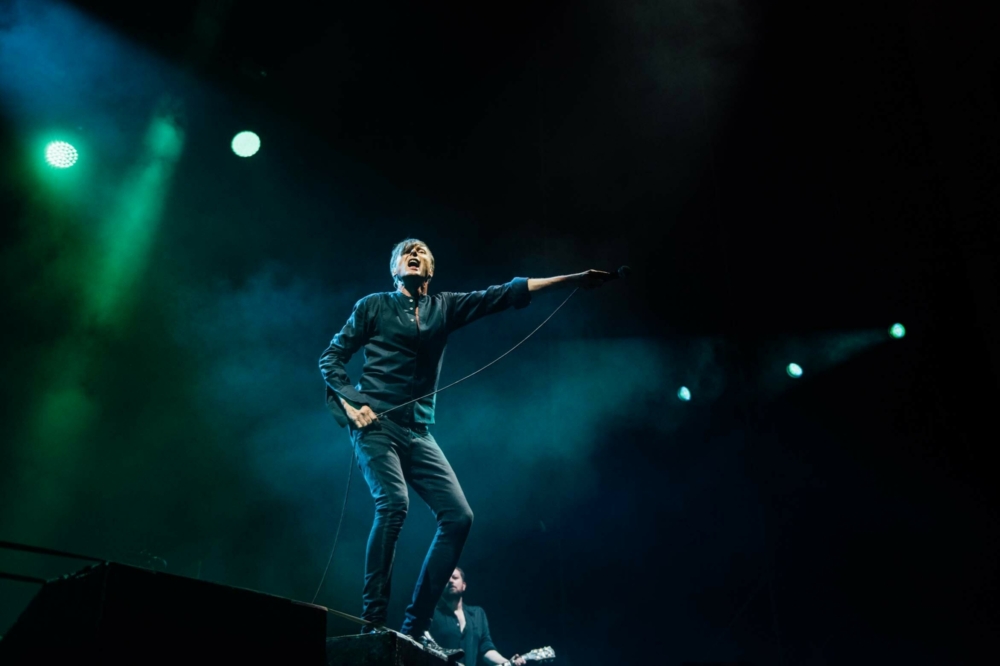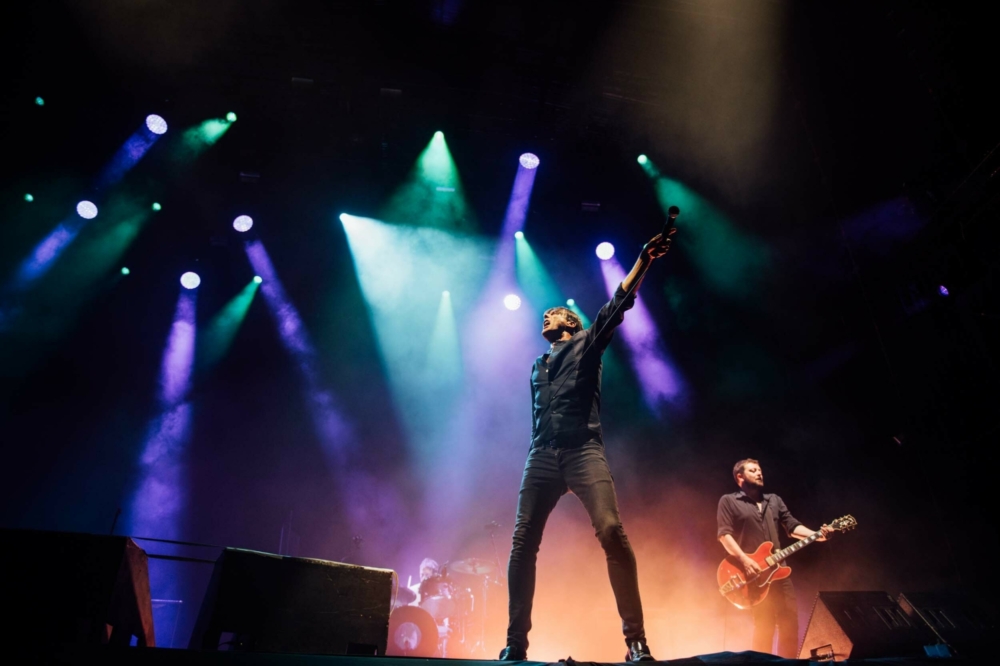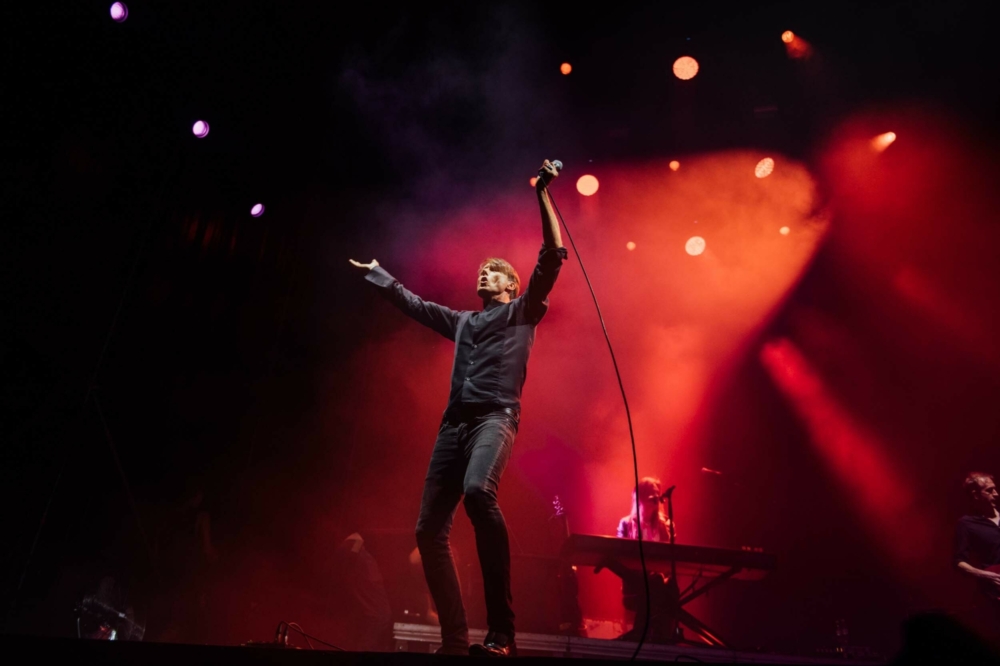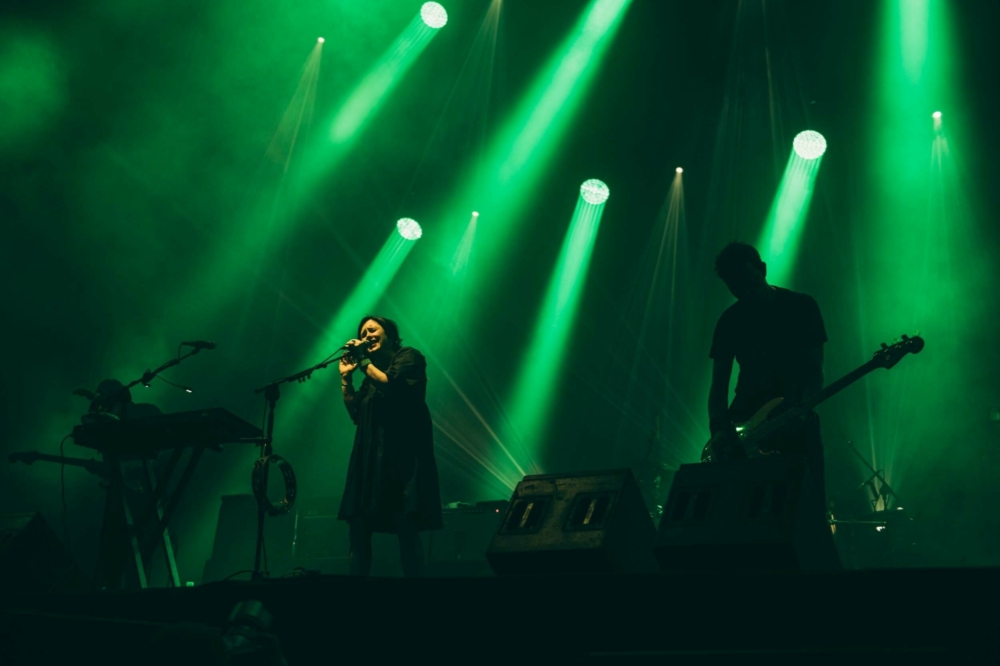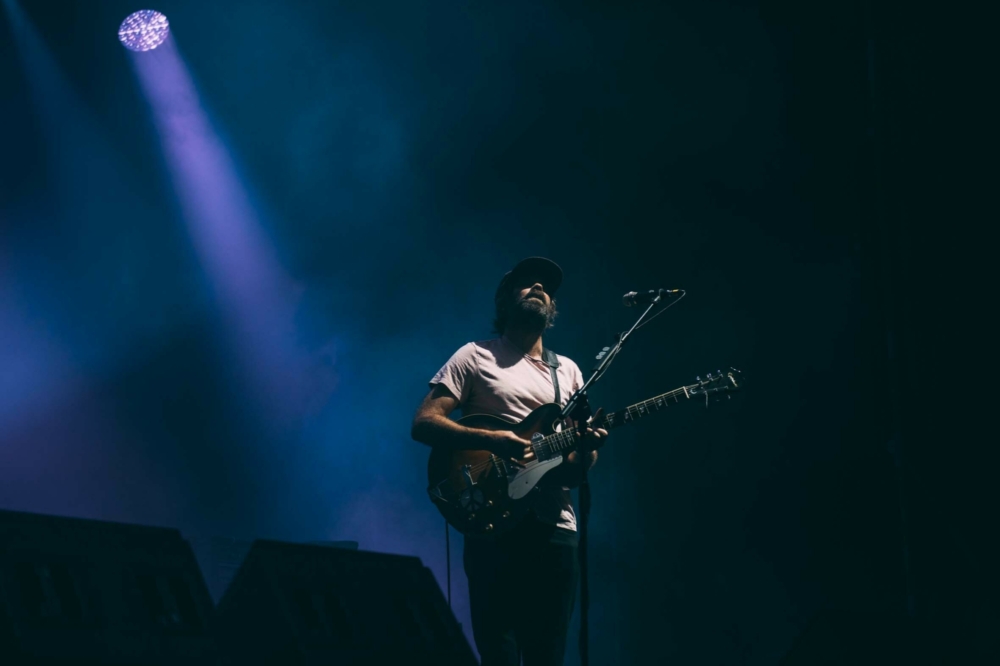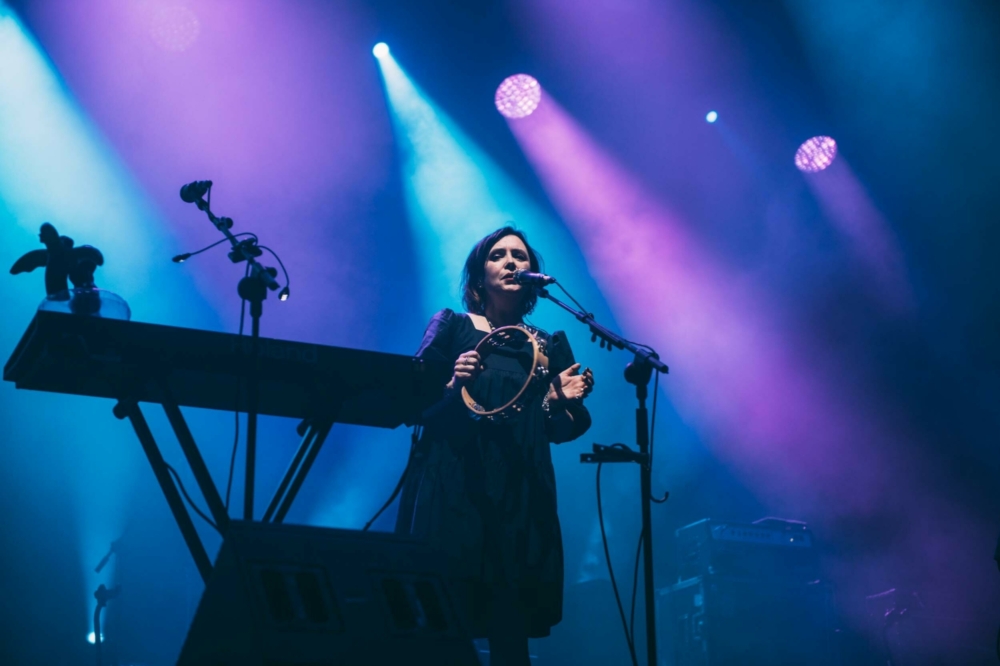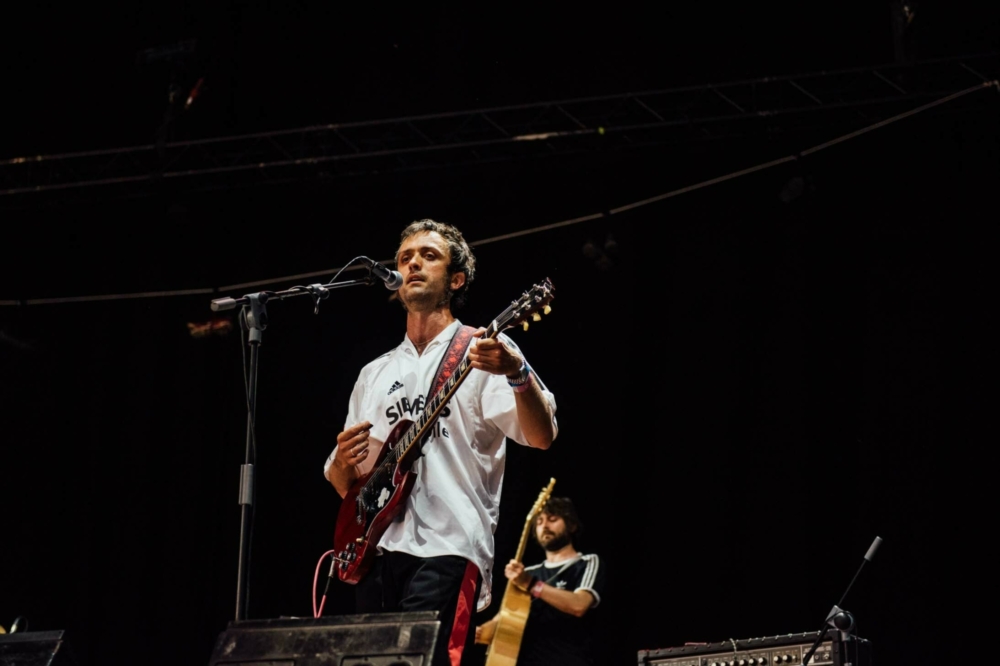 After an hour-plus of uncertainty, Erlend Øye of Kings of Convenience appears on the main stage. "The natural law says if it rains on your show you're the one who gets cancelled," he says. Sincere but good-natured groans from the Bergen folk-pop duo's legion of fans follow. "You've come here to see us but there's other people who've come to see the other bands, too." Disappointment is palpable but as the pair perform a couple of songs including 'Fever,' unplugged in the photo pit, the moment feels bigger than the misfortune.
Across the way, a suitably blitzing set by Shame jump-starts night three. Via the likes of 'Born In Luton', the band's Fugazi-like fervour lands a much-needed gut punch. It could all benefit from a few more decibels out front but entering a sea of diehard heads, vocalist Charlie Steen ascends. Speaking of Messiahs, Jarvis Cocker and his band take to the main stage as Jarv Is… shortly afterwards. "We can breathe the same air and relate to each other," muses the Pulp frontman. The sentiment hits home but, sadly, the set doesn't quite. Where 'Further Complications' and 'Running The World' flirt with the kind of final-night oomph expected of a straight-up legend of his calibre, a song like 'Am I Missing Something?' could almost double up as a question.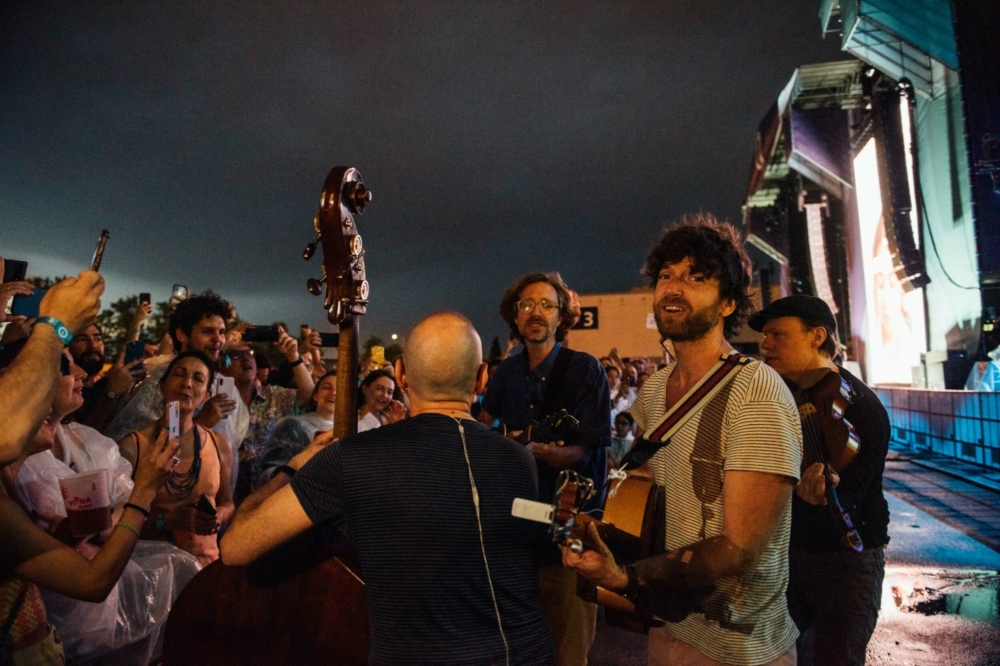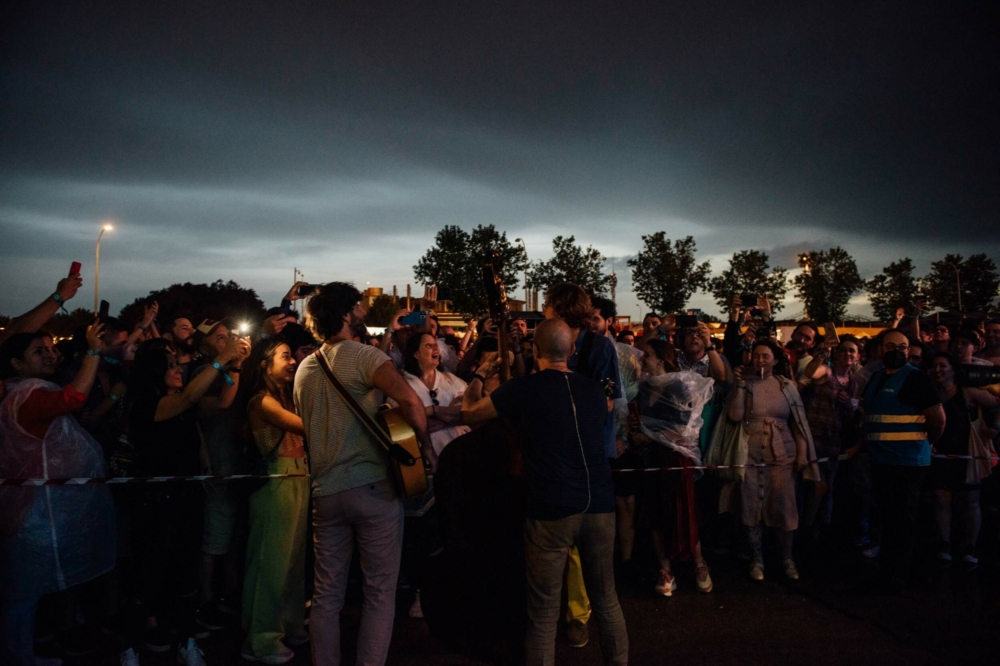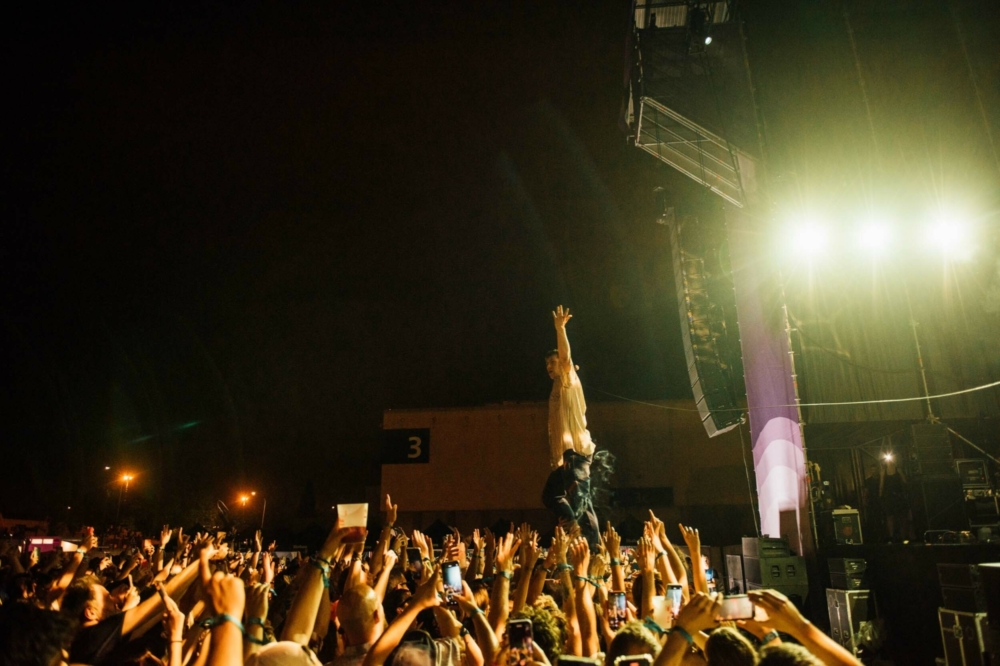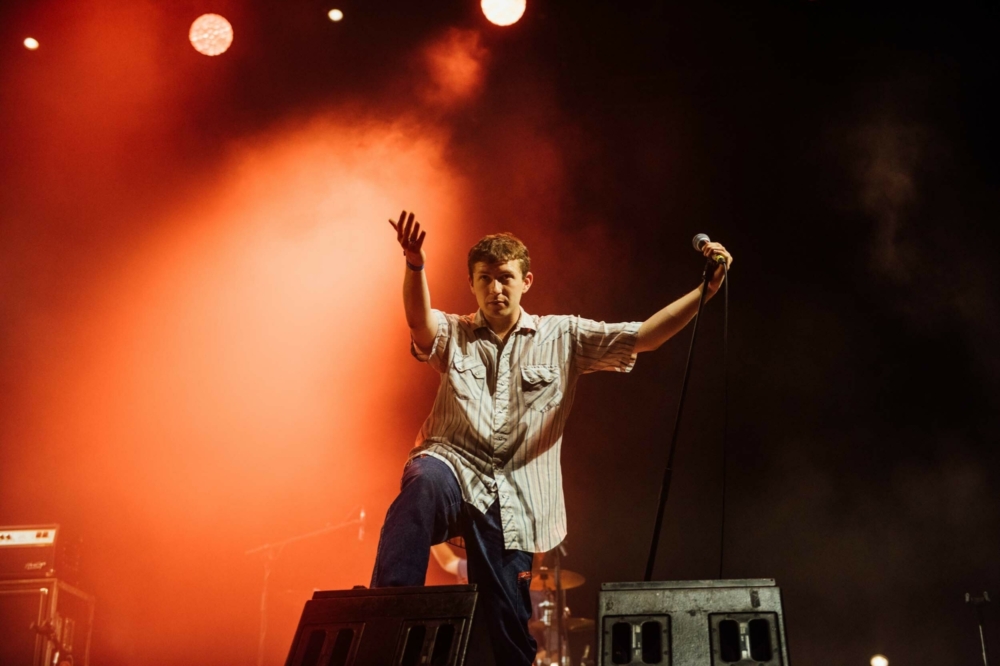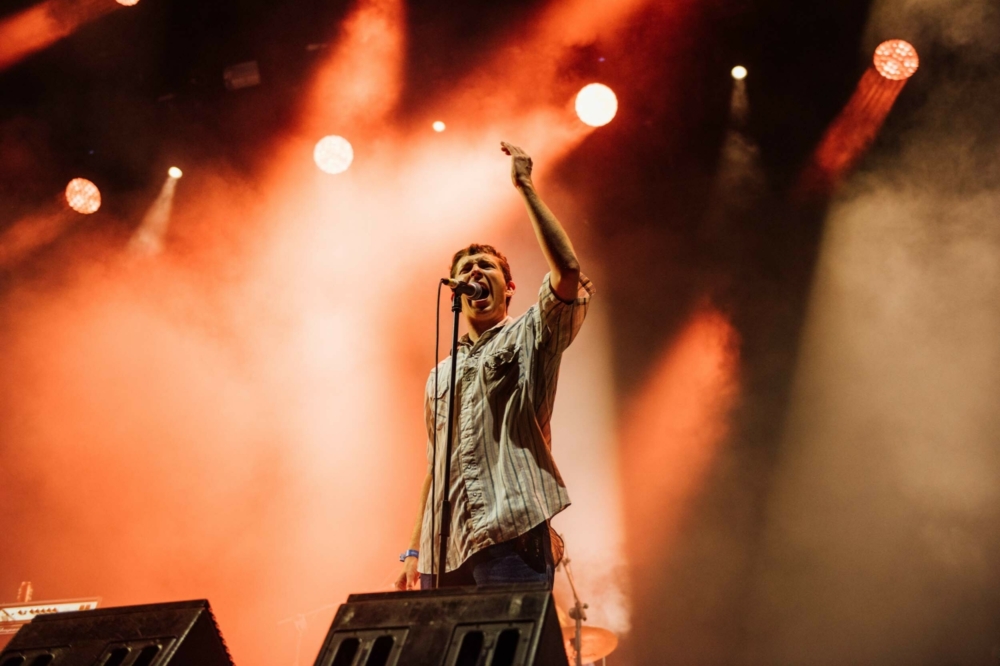 Enter party-starters Confidence Man. Adorned in all-black, oversized, David Byrne-like suits, Janet Planet and Sugar Bones are exhibition-like in how to close out a festival. Moments abound, from 'Out the Window' to 'What I Like,' the latter featuring full-blown, B-52's-like moves from Planet. Back on the main stage, Jungle knock down what the Aussies set up. Technicolour to nth degree, the slick neo-soul of 'Busy Earnin' and unreleased closer 'Good Times' makes Googling "is a portaloo a safe place to be during a lightning storm?" four hours previous seem like a bygone memory.
In the end, Tomavistas pull it off and then some. By actively refusing to choose between being a national or international festival - as well as prioritising curation and affordability over expansion and trying to please every type of potential attendee - it proves a genuinely refreshing festival on the continent with both charm and potential to spare. A la tercera va la vencida indeed.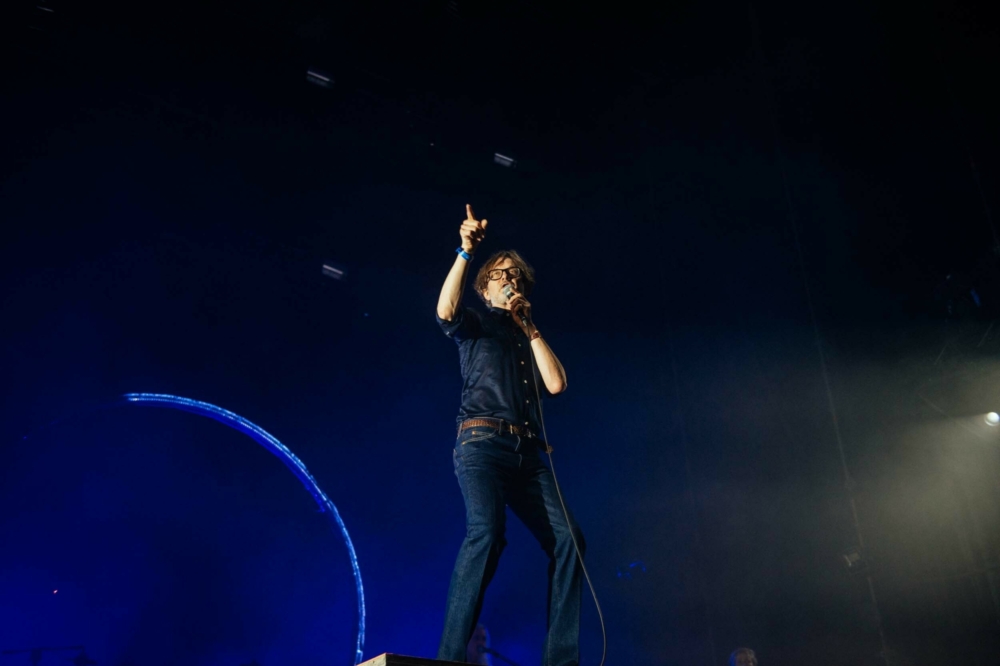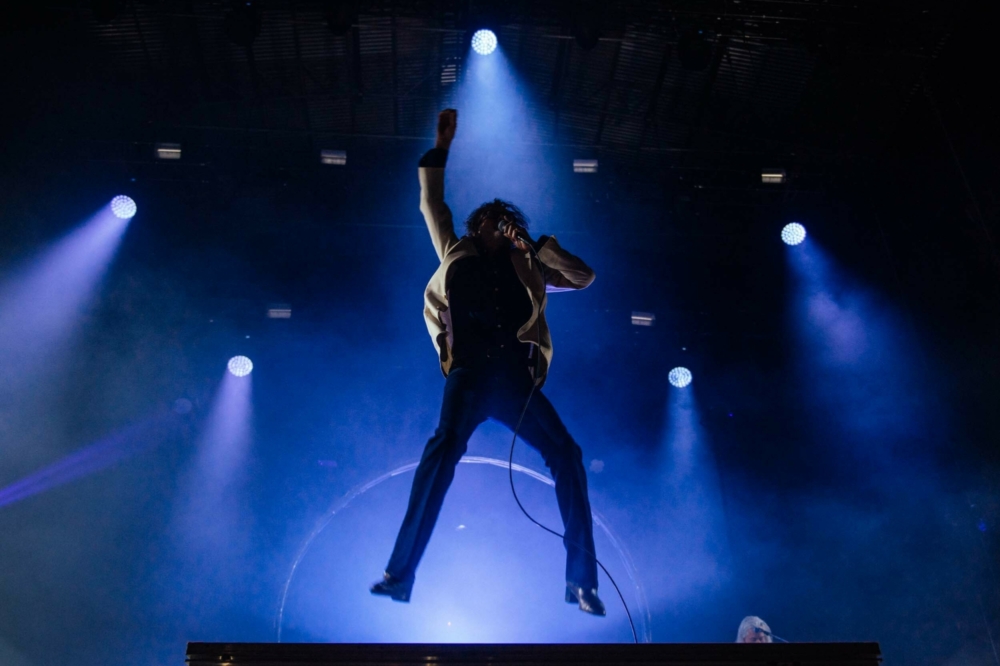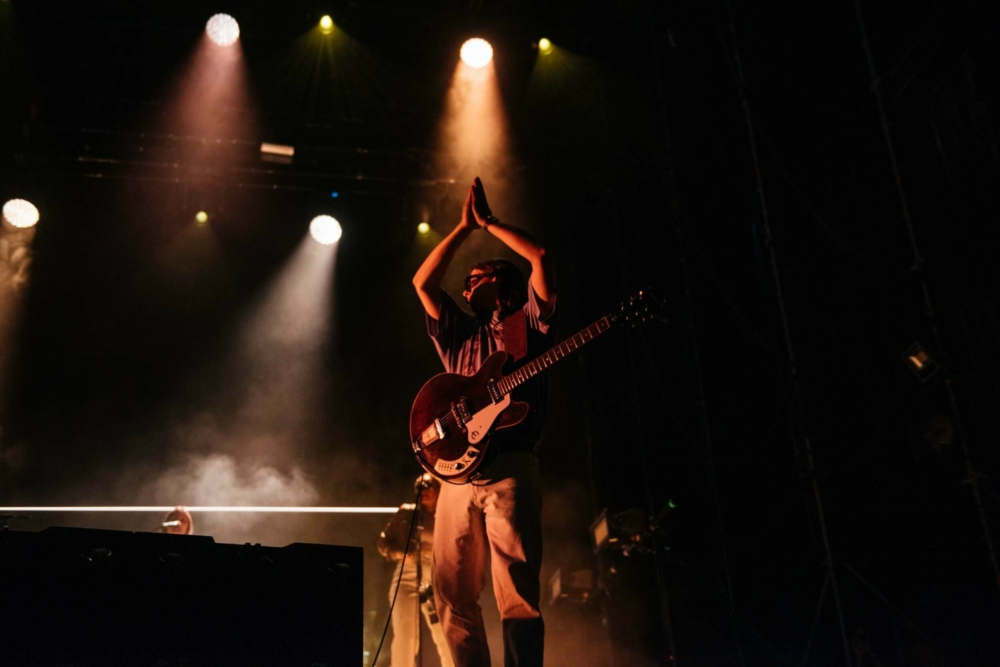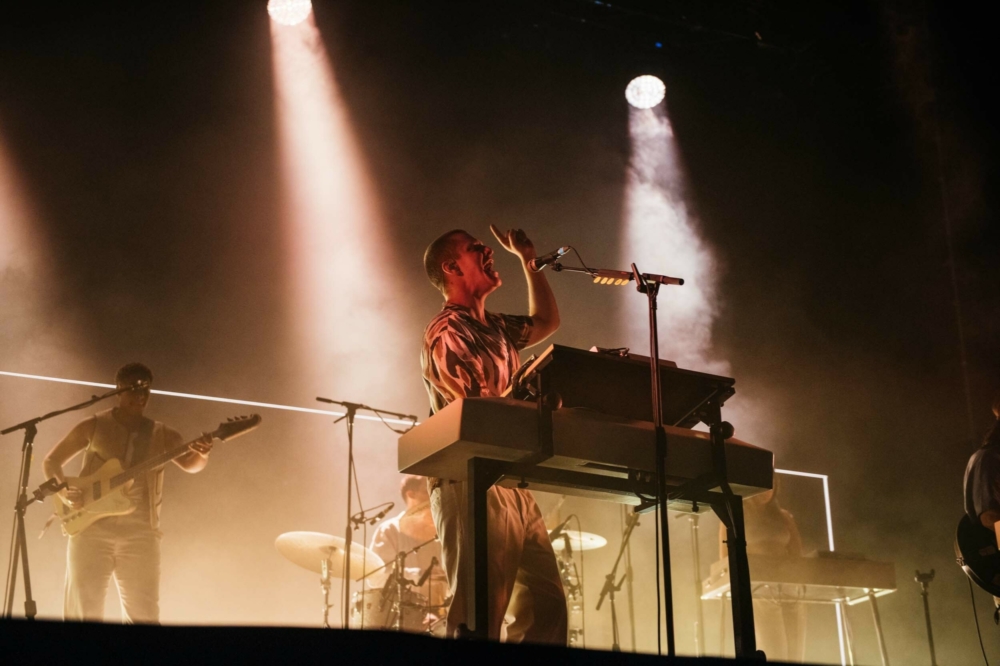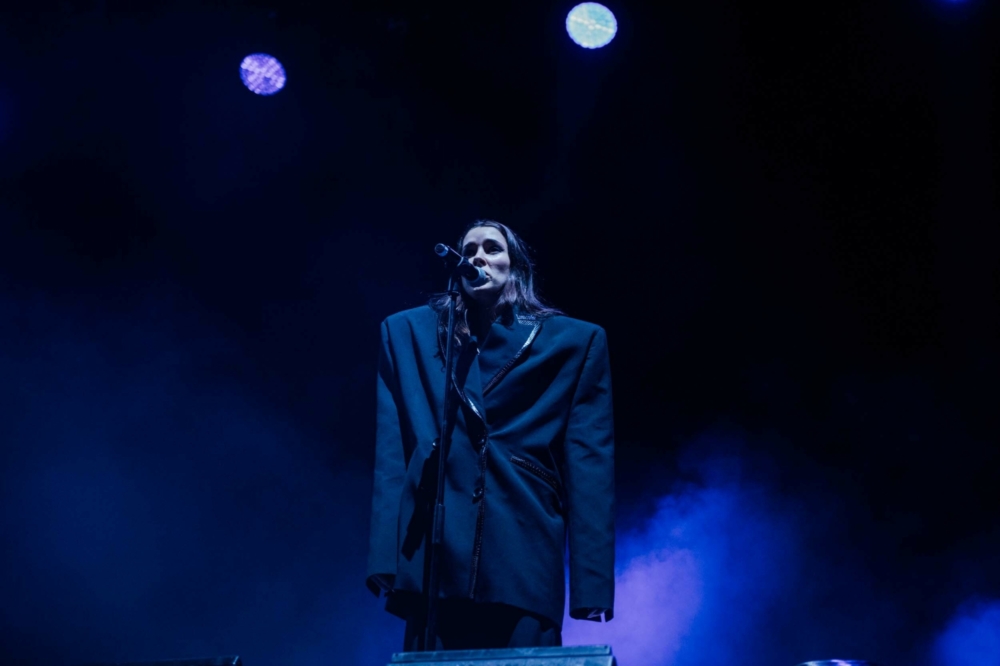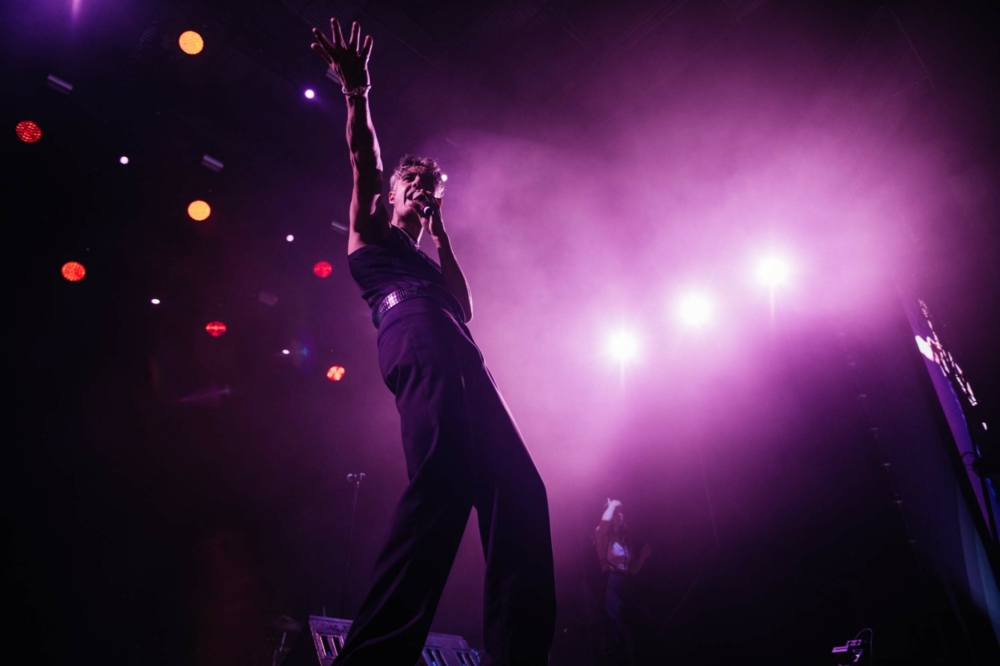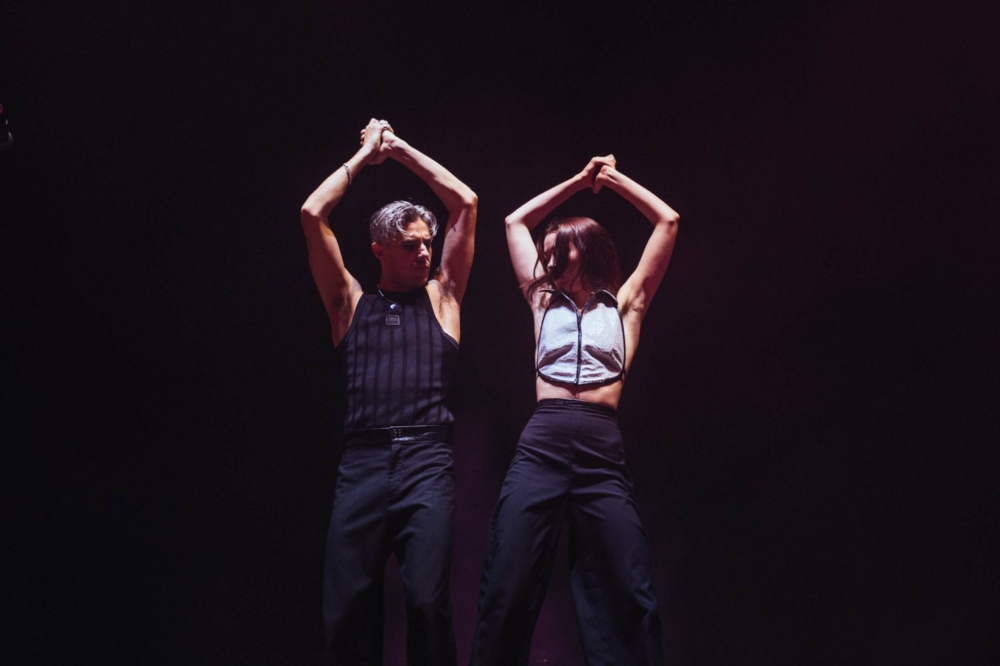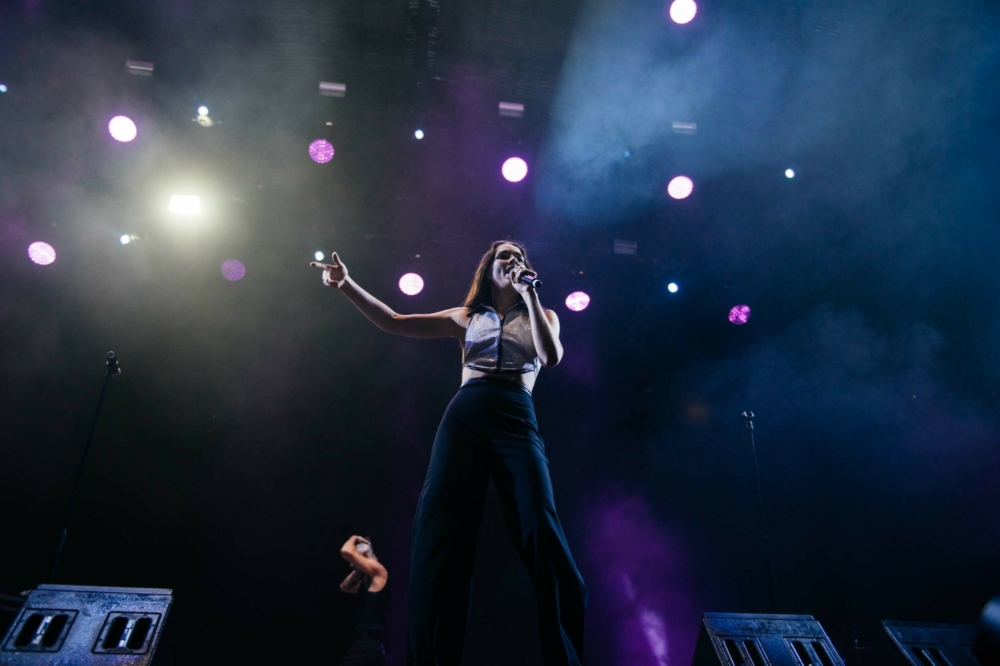 Get your copy of the latest issue
Read More