Festivals Treefort Festival, Boise, Idaho
23rd - 27th March 2022
Enumclaw, Blvck Hippie, Indigo De Souza and more stand out at the festival's 10th anniversary celebrations.
Nestled between mountain ranges, Idaho's capital Boise is quickly becoming a place to be, and no other week shows off its wow-factor than Treefort Festival. Now celebrating its 10th anniversary, the event's line-up boasts over 300 acts playing across over 30 venues, with multiple other ventures, including HackFort (for all your techy needs, including learning how to channel your inner-spy with lockpicking), DragFort (for some late night lip-synching goodness with Boise's fast-rising LGBTQ+ scene) and TatFort (for a lifelong festival souvenir).
Structured similarly to Brighton's The Great Escape - AleFort around for any late-night needs - bands play pretty much around every single corner, from more established names to complete newbies, and stumbling across a new fave out in the unseasonably sunny weather was bound to happen.
Kicking off on Wednesday, the festival starts off on a high and continues it. First up, Winnipeg newcomer JayWood dazzles on stage at the Linen Building, urging the crowd to dance along as he brings the good vibes with indie gems including newest single 'God Is A Reptile', while Francis of Delirium impress during their first set in Idaho with a roaring performance ending on a singalong which has all of the bar's crowd yelling "Quit fucking around!".
"It's so funny, you sit on your ass for two years and then all of a sudden I'm [on stage] like 'Hey!'" Lindsey Jordan laughs as she steps up for her Snail Mail headline set. Performing her first concert since 2019, having had to push back her 2021 tour following vocal cord surgery, she may be a little nervous at the start, but a few songs in, and with the crowd cheering her on every minute, she's even showing the gargling water exercises her vocal coach has been urging her to do. Debuting 'Valentine' cuts for the first time IRL, she throws it back with 'Habit' EP track 'Thinning', even including a cover of Smashing Pumpkins' 'Tonight, Tonight', to prove that she's still got the skills to deliver a killer headline show.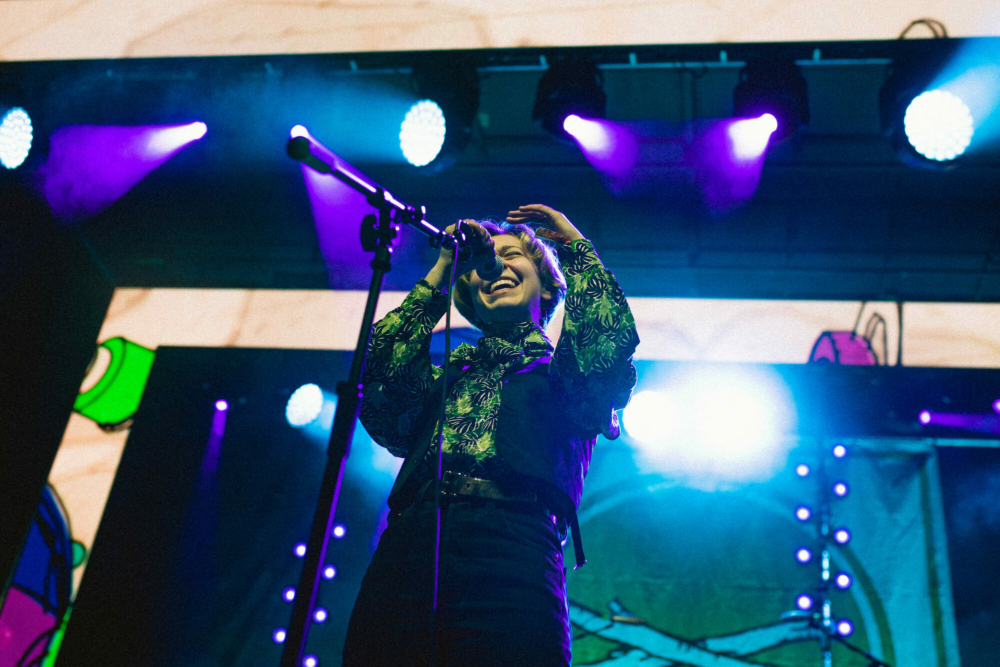 Boise locals Blood Lemon kick off day two rallying the crowd with heavy riffs as they call out Idaho's legislature with 'Keep The Gaslight On', before Indigo De Souza takes over with a dreamy set showing off her captivating vocals as she flows through tracks from August's 'Any Shape You Take' and 2018's 'I Love My Mom', a standout moment coming from 'Ghost' with its lyrics, "If you ghost on me again / These tits will ghost on you forever".
Heading back over to the Linen Building, Idaho's "space folk-dream pop-country girl-jazz artist" Emilee Gomske tells the crowd "this song's about pain and misery, so let's dance" as she dives into her laid-back harmony-heavy country-infused tracks, before Grand Rapids brothers Cal in Red set up shop in an old brothel for their Gus Dapperton-esque indie-pop stylings. Moving onto an old Masonic Temple (this year marking the first and last time the festival can use it as a venue), Jens Kuross - accompanied by a mesmerising light show - is captivating with his beautiful piano-led songwriting, while a late-night bolt of energy comes from Boise's own PikeNotMike who drops a fire drill set in a basement arcade.
The standout set from day three happens early in the day as Memphis' Blvck Hippie wow the crowd with their self-professed "Sad Boy Indie Rock" that doesn't stop being mesmerising all through their set, even with a broken bass string. Margo Cilker charms the crowd at the Basque Center with her twinkling country bops, before LA duo Magdalena Bay hop on stage at the impressive Egyptian Theatre venue to get the party started as they're joined by a Poppy-esque A.I. figure.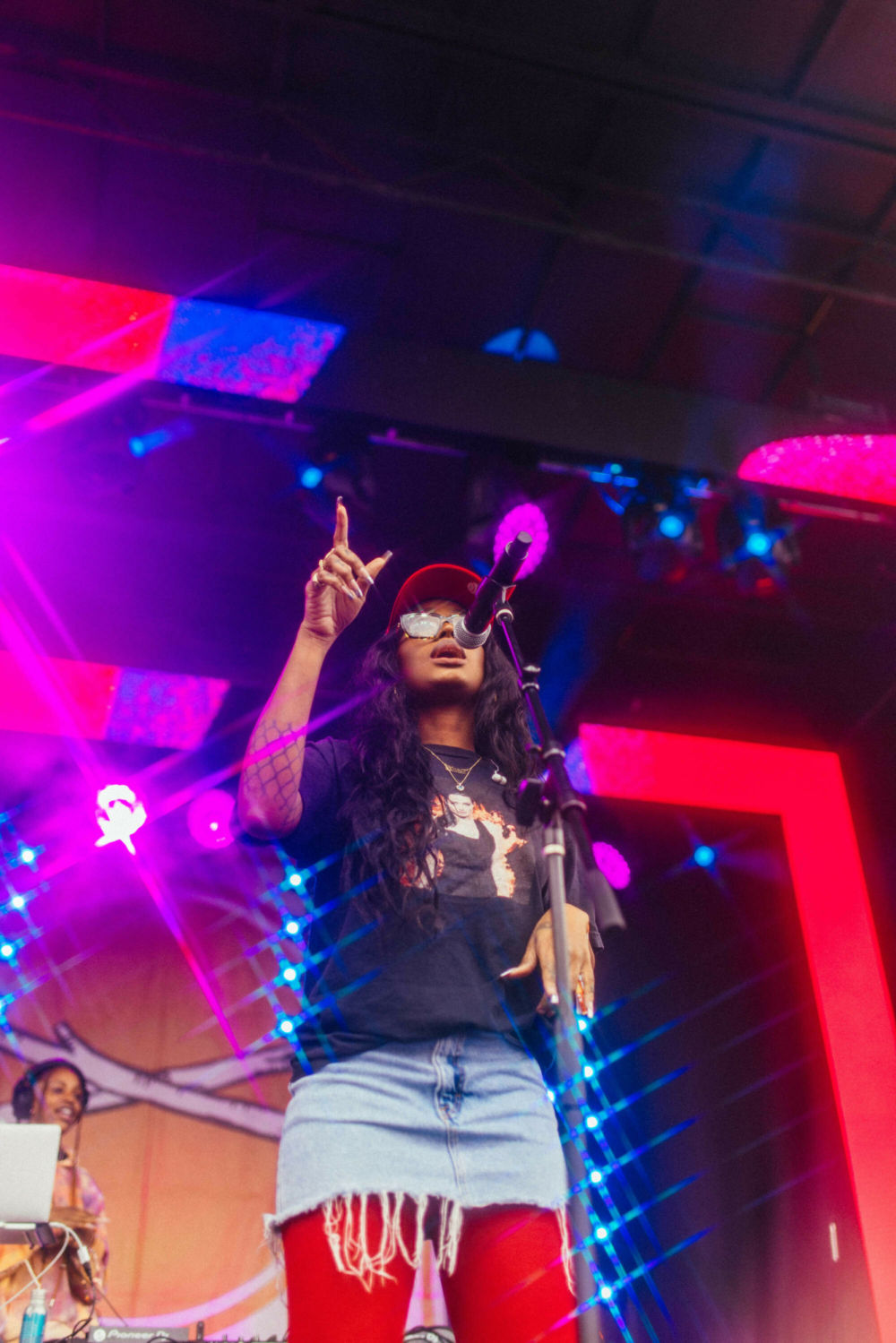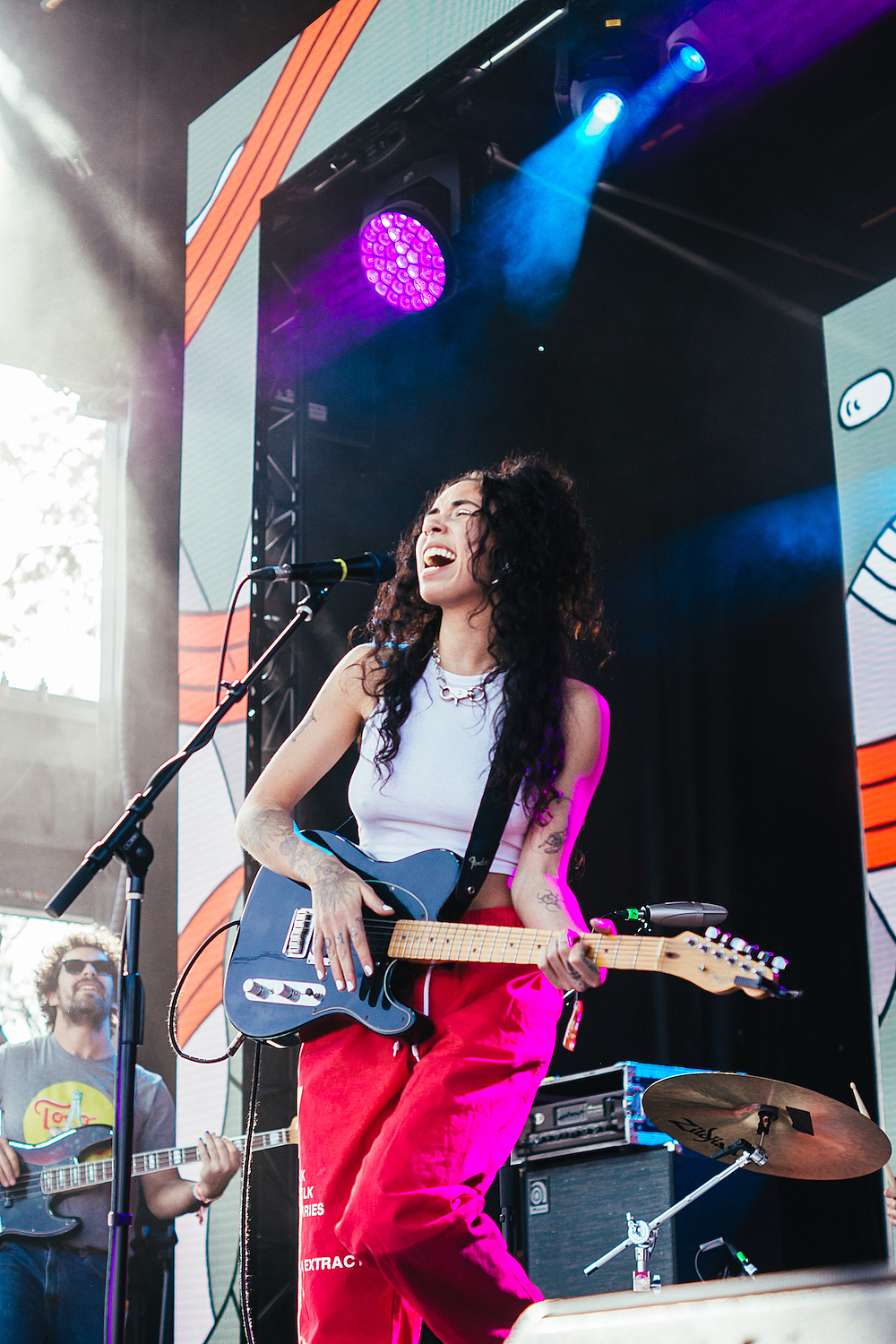 Heading down to a skatepark for day four, The French Tips soundtrack various kick-flips in the background with their riff-heavy indie rock, while Bad Optics deliver some powerful - if slightly deafening - post-punk. The highlight of the day (and possibly the week) comes from Washington's self-proclaimed "best band since Oasis" Enumclaw. Playing mostly new tracks - "we only have six songs out!" - the four-piece live up to their hype as they electrify the packed room with their infectious indie rock, even getting the whole crowd to crouch down and jump up in unison, resulting in the festival's definitive "you should have been there" moment. Later in the evening, All Day Trey lights up The Funky Taco with his sunshine-soaked rap, before Fly Anakin wows with his lyrical flow during his late-night set at Reef.
Kari Faux starts our final day off on a high with her sleek genre-blurring hip-hop that has the whole crowd participating in a synchronised two-set, before Pottery's Paul Jacobs shows off his solo skills with his psych-tinged rock, and Kim Gordon commands the stage with 'No Home Record' cuts.
New York's Gustaf and Geese close out the night, performing back-to-back sets at the Masonic Temple. First on, Gustaf impress as they dance about the stage to their art-punk bops from last year's 'Audio Drag For Ego Slobs', with the band's Tara Thiessen playing everything from a triangle to a inflatable chicken, before Geese close the festival on a high as Cameron Winter's magnetic vocals drive the group's infectious post-punk.
Across the pond, we may not have heard too much about Boise, but with a festival that continues to spotlight the hottest new bands and some of the biggest names around, as well as celebrating the local community and keeping it exciting at every moment, Treefort is soon set to be a staple on any festival-goer's map.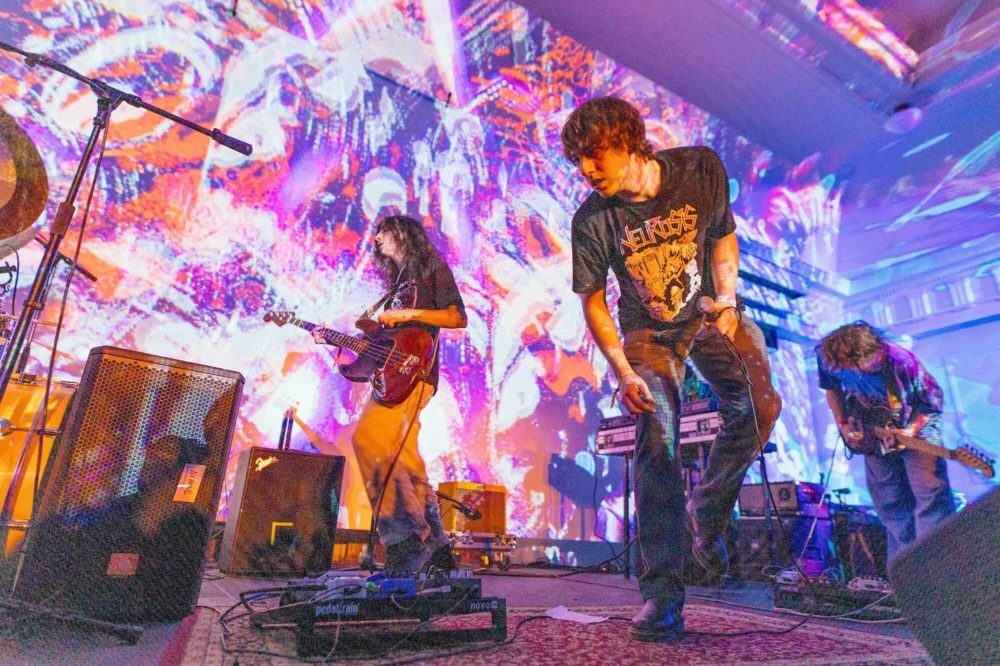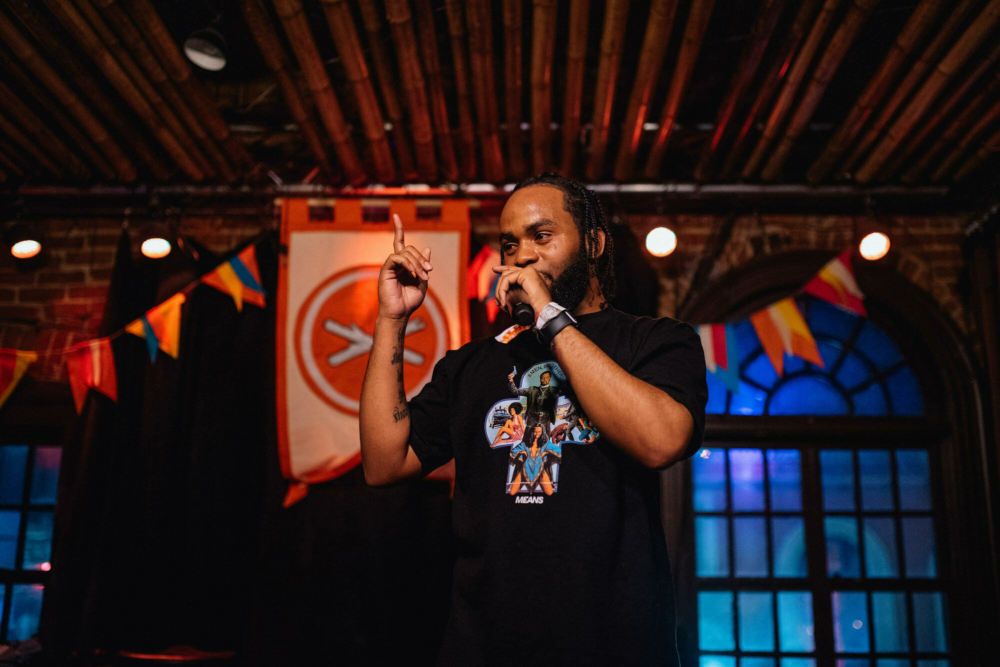 Get your copy of the latest issue
Read More