Live Review
Relive the Very DIY Christmas Party with Dream Wife, Jessica Winter & more!
It might feel like we took the tinsel down months ago now, but hop in our festive time machine and revisit the Very DIY Christmas Party with us…
We all know the score: music is for life, not just for Christmas, but that doesn't mean we weren't allowed to have a bit of a festive knees-up to mark the occasion. So, that's exactly what we decided to do to draw 2022 to a close; invite a load of our favourite artists - some old, some new - to take over a snazzy new London venue and have a merry ol' time! What's more, now you can revisit the whole thing now via the video below.
Brought to you with the help of our friends at the BIMM Institute, Focusrite, Marshall and Super Bock, A Very DIY Christmas Party saw us head to new Central London venue, The Lower Third - just off the iconic Denmark Street - to both celebrate the release of our Class of 2023 issue, and send off the year with a bang. First up, scuzzy youngsters - quite literally just 18; we've checked their IDs… - Noah and the Loners took to the stage for a hefty dose of thumping pop-punk indebted bangers, before Bleach Lab changed the pace with their set of dreamy offerings, including tracks from their recently-released 'If You Only Feel It Once' EP.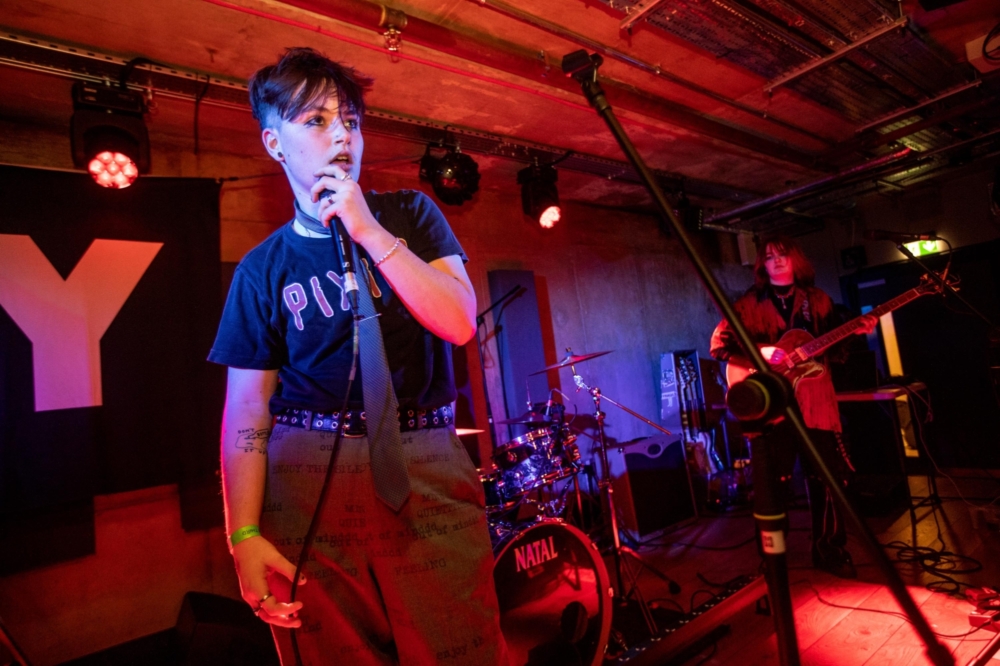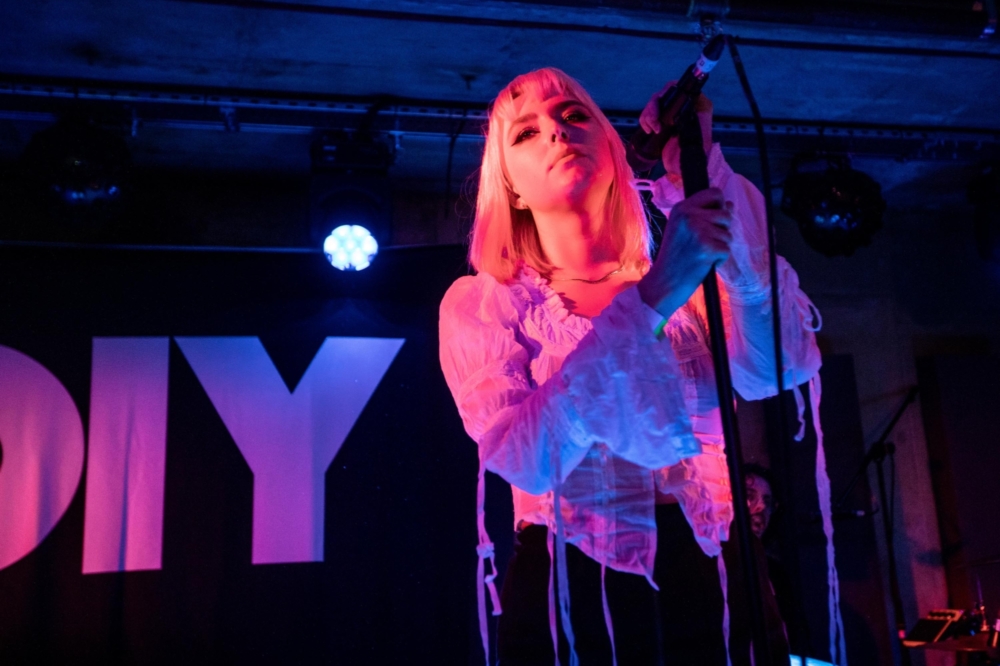 Helping to honour the Class of 2023 on the night, electro-pop star extraordinaire Jessica Winter was up next, giving us a taste of new EP 'Limerence' and getting us dancing. Transforming the basement venue into more of a pulsating club, the likes of 'Sad Music' and 'Funk This Up' were deliciously groovy, while an early preview of her collab with Lynks - new single 'Clutter' - came as a throbbing sonic treat.
If there's one band out there who know how to get a party really started, it's Dream Wife. Donning a variety of lycra - Rakel Mjöll in long gloves, while guitarist Alice Go has gone the extra mile with a full Britney 'Oops I Did It Again'-era red bodysuit - and ready to let rip, their set is a no-holds-barred rattle through their discography to date. From the boisterous opening of 'Hey Heartbreaker', through to the defiant chant of 'Somebody', Rakel is a true master at whipping up the crowd, while the slow-burn of latest track 'Leech' soon explodes into a deliciously chaotic frenzy. Closing proceedings with the feverish one-two of 'F.U.U.' and 'Let's Make Out' - and a full-blown mosh pit, for good measure - the show was real proof of the cathartic power of live music. If that's not the best Christmas pressie going, we don't know what is.
Get a taste of what went down on the night below!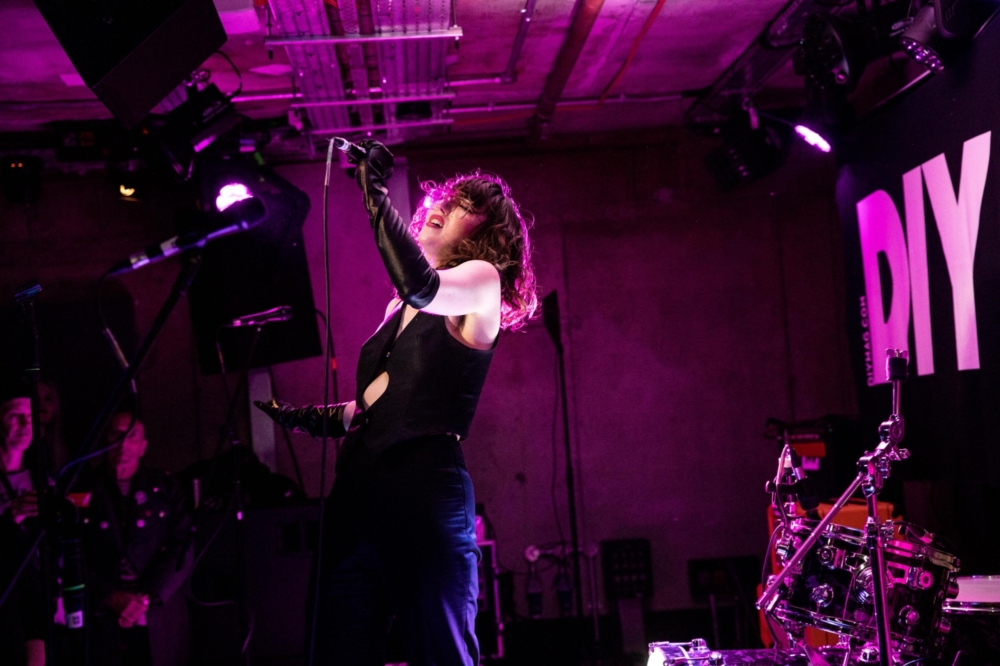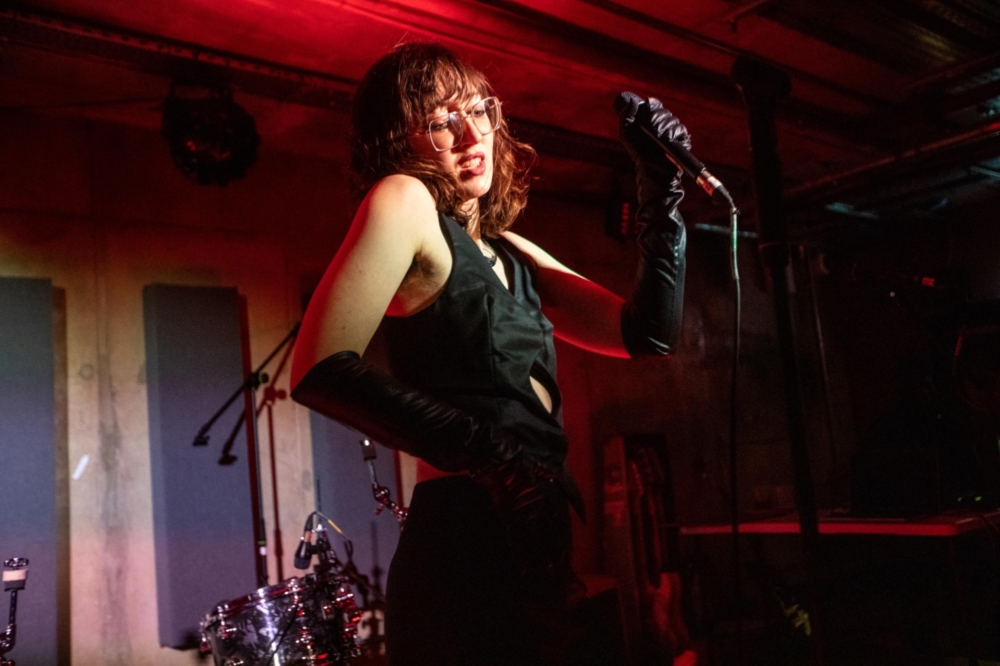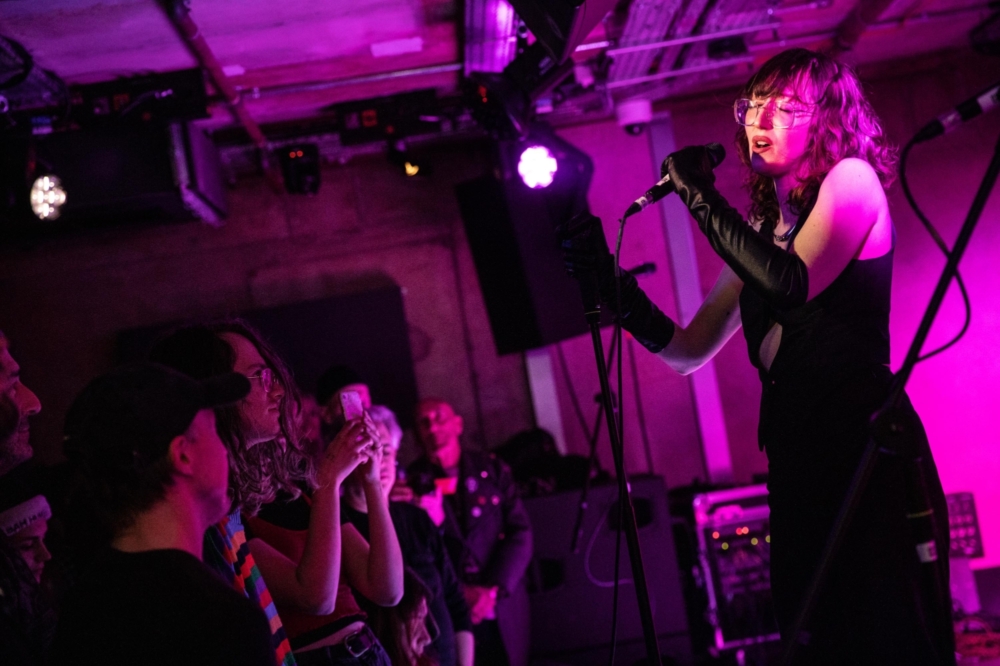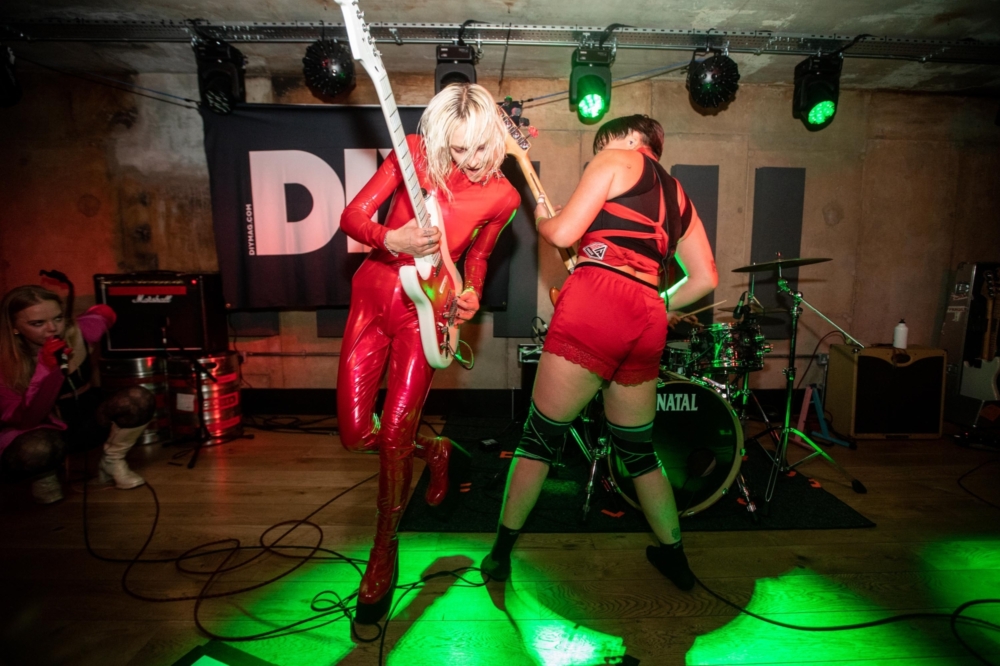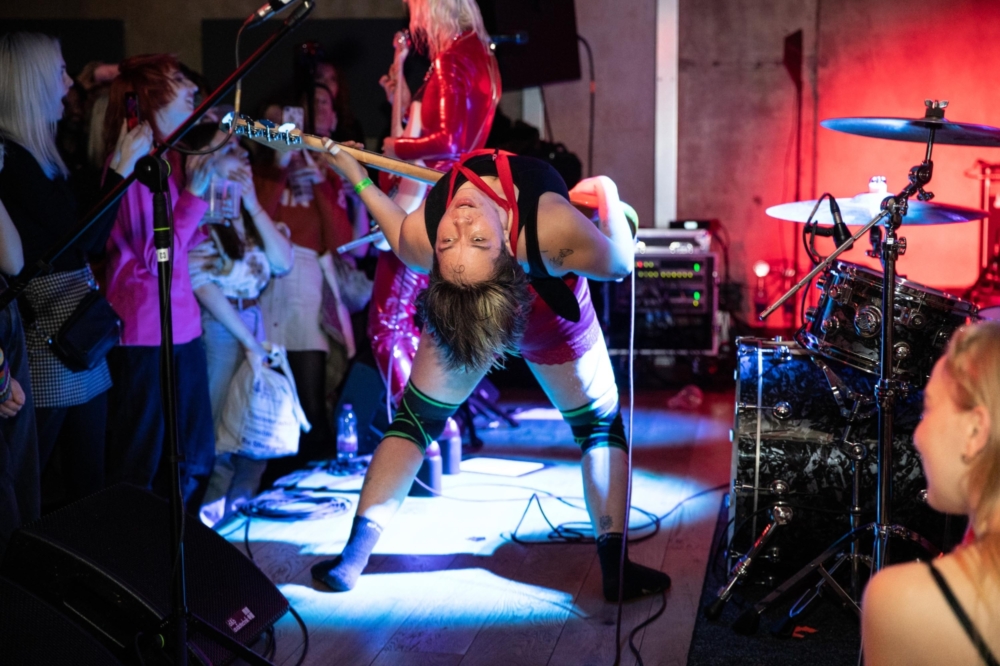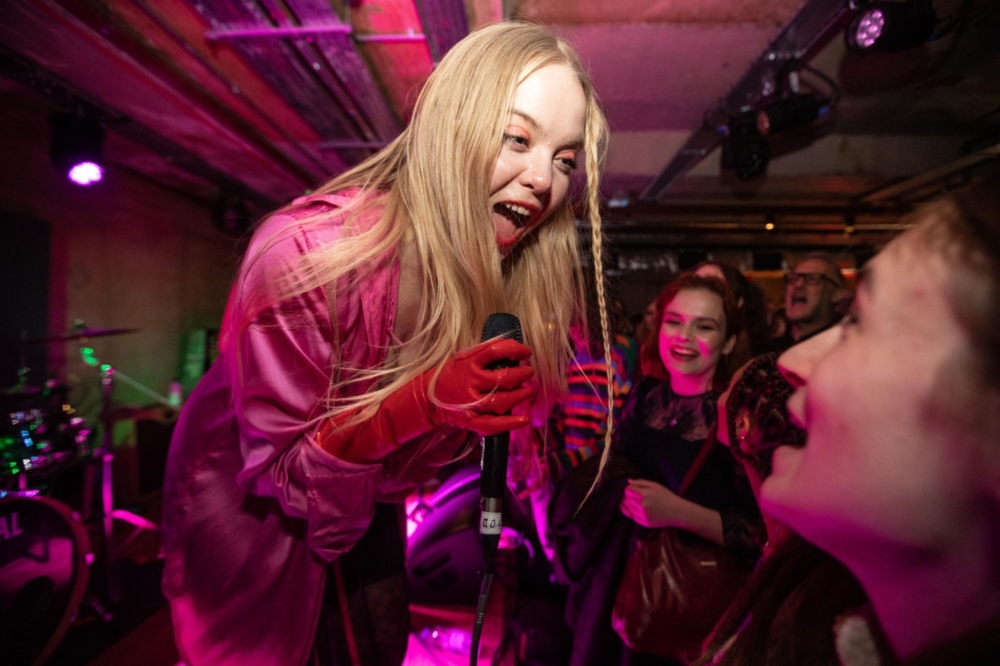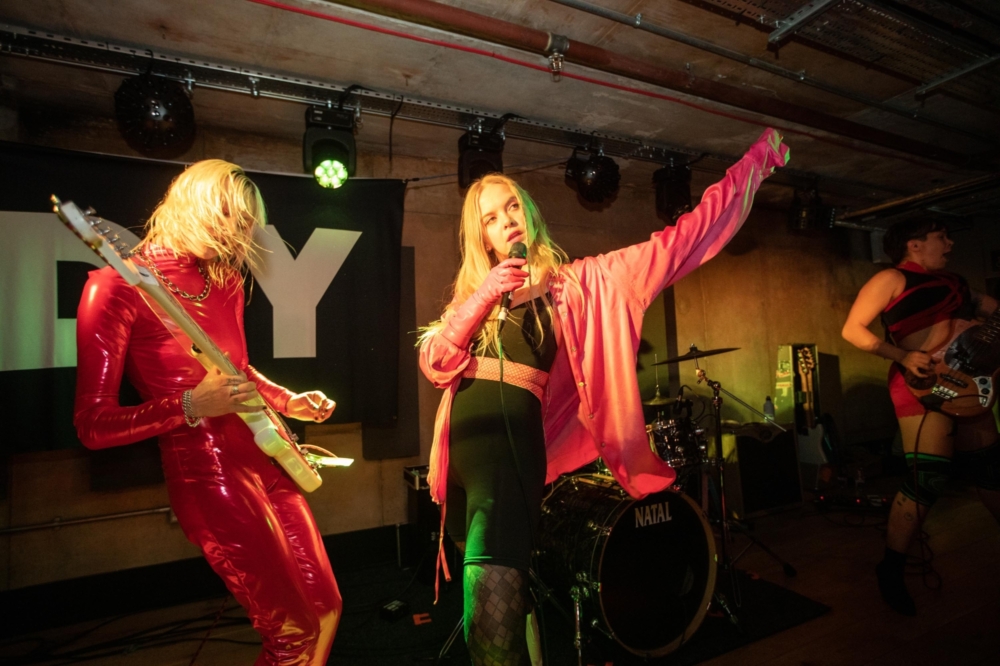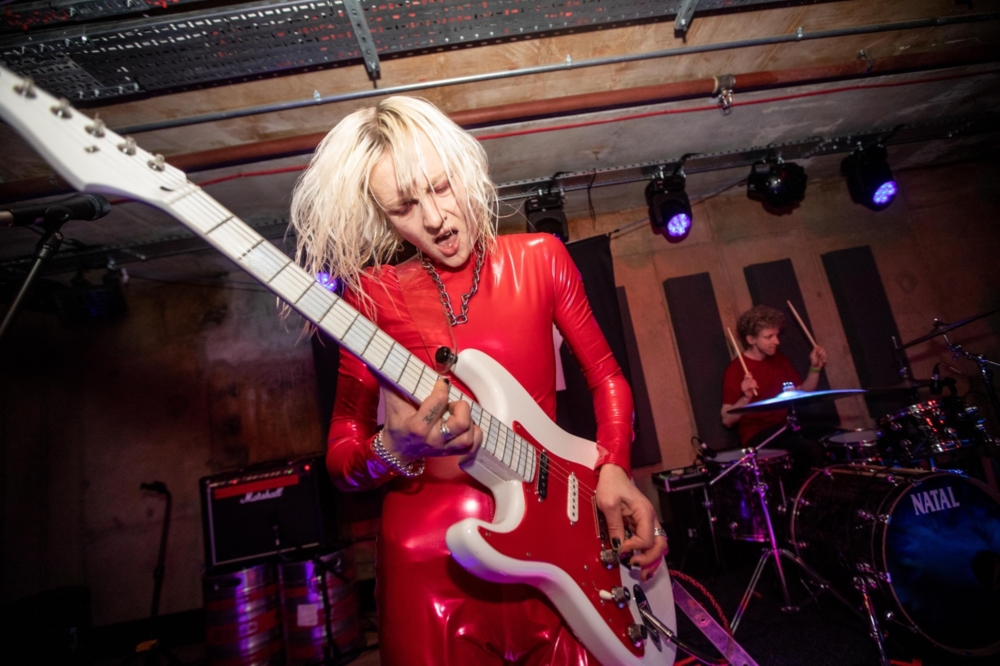 Read More