Live Review
Waxahatchee, St. Pancras Old Church, London
26th January 2015
Katie Crutchfield's star couldn't shine any brighter.
The stunning St Pancras Old Church in London is scattered with illumination. Candles, fairy lights and a bedside lamp have transformed the aged venue into a warm and inviting space, making it the perfect place for Katie Crutchfield's Waxahatchee to preview her upcoming third album 'Ivy Tripp'.
Also making the trip from Philadelphia is Radiator Hospital's Sam Cook-Parrott. Between songs, Sam busies himself staring at his fingers and feet. This uncomfortable shape is quickly dismissed as, eyes closed and standing tall, he sings at the heavens with harrowing goose bump beauty. Allison Crutchfield joins Sam for a few songs, countering his gruff earnest with delicate flight that manages to lift the sublime performance even higher.
While Sam shirks the spotlighted microphone, Katie relishes it. Taking to the stage with an energetic skip in her step, she wastes no time in turning those spine-dancing shivers into slack-jawed looks of disbelief. She is breathtaking.
Bookending the gig with 'Catfish' and 'Noccalula' from debut,'American Weekend', Katie threads her set with the familiar. Their simple acoustic melodies draw attention to the potent lyrics as a room full of people give her their upmost attention. There's magic in the air.
Allison returns to the stage as her twin tackles the more elaborate 'Ivy Tripp' material. 'Under A Rock' swells with anger while 'Stale By Noon' twirls with childlike innocence, hiding the dark poetry within. Katie looks over at her sister absorbed in the keys and smiles. It's a gesture returned as she loses herself in 'Half Moon' and reflects chemistry thicker than blood.
It's the second Waxahatchee show of the evening but every moment feels unique as Katie shines a light on both past and future with unflinching verse. The stage is lit but Waxahatchee's star couldn't shine any brighter.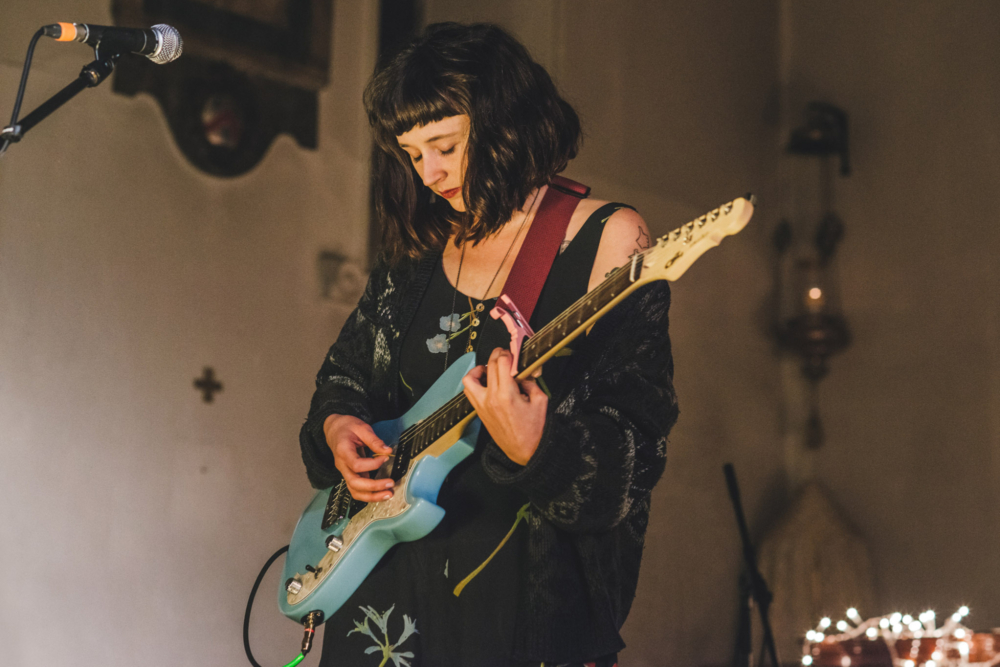 Photos: Carolina Faruolo
Read More