Festivals Wide Awake 2022
27th - 28th May 2022
Headlined by Primal Scream, and with Caribou, Amyl and the Sniffers and more in tow, the Brockwell Park weekender was full of hits.
As the opening day of South London's Wide Awake gets under way, it feels like the festival gods are smiling down on Brockwell Park; after a week of patchy weather and some hefty thunderstorms, blue skies and sunshine have finally emerged and it really does make all the difference.

The weather also seems to compliment the more electronic-skewed line-up that Friday brings. Despite technical difficulties plaguing Working Mens Club's set early in the day, their brand of Hacienda-imbued rave still manages to provide a shot in the arm for the afternoon, even though they hit the stage almost half an hour late.

Bristol's Scalping face similar timing issues - their stage is running around an hour late by the time they begin their set - but the group take it in their stride. The mass entrance to the tent when they do finally kick things off shows just how cult a following they've garnered already. It's little wonder either; theirs is a tremendous sound, fusing together huge metal-ish riffs with pulsating electronics while their set up, of course, is as mesmerising and intense as the beats themselves.

In almost complete contrast, Caribou's Main Stage set is a more blissed out affair, with the likes of 'Odessa' and 'Can't Do Without You' getting early airings. A pro at golden hour festival sets, there's something supremely satisfying about Dan Snaith's brand of rhythmic and glitchy electronica, which eases us towards the end of the night perfectly. Set against a shifting backdrop of lit panels and bright colours, Bicep's headlining set-up may look a little unassuming at first - with Andrew Ferguson and Matthew McBriar stood on a podium facing one another, a stack of gear between them - but their knack for sonic alchemy exudes from the stage. Blending together tracks from their latest, almost-chart-topping album 'Isles' with some of their earlier material ('Glue' is unsurprisingly saved for later on) their show is an intoxicating and heady affair which sees them close out the night with an assured ease.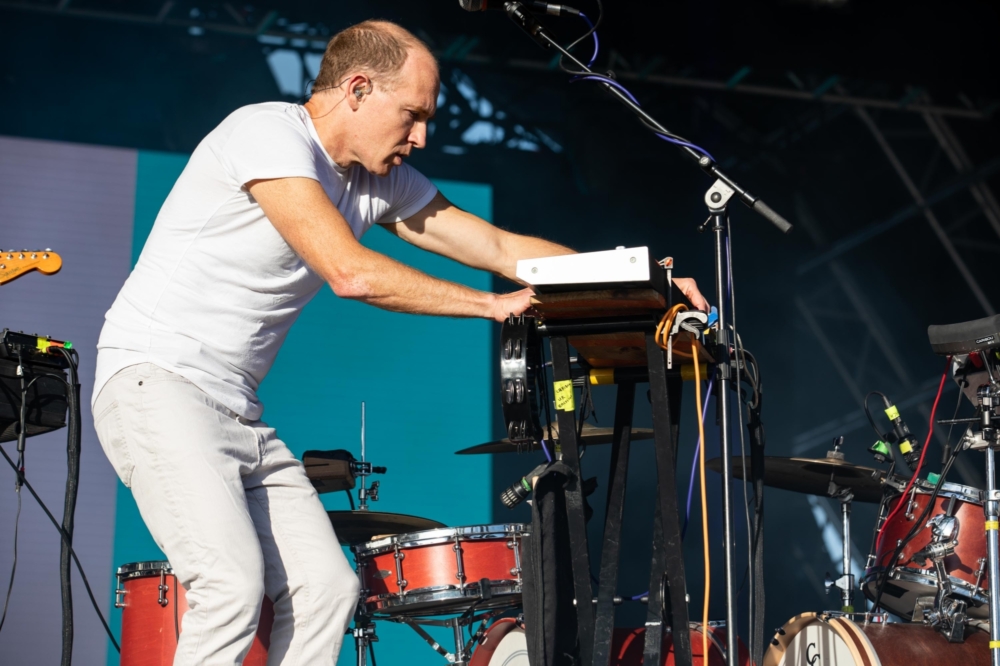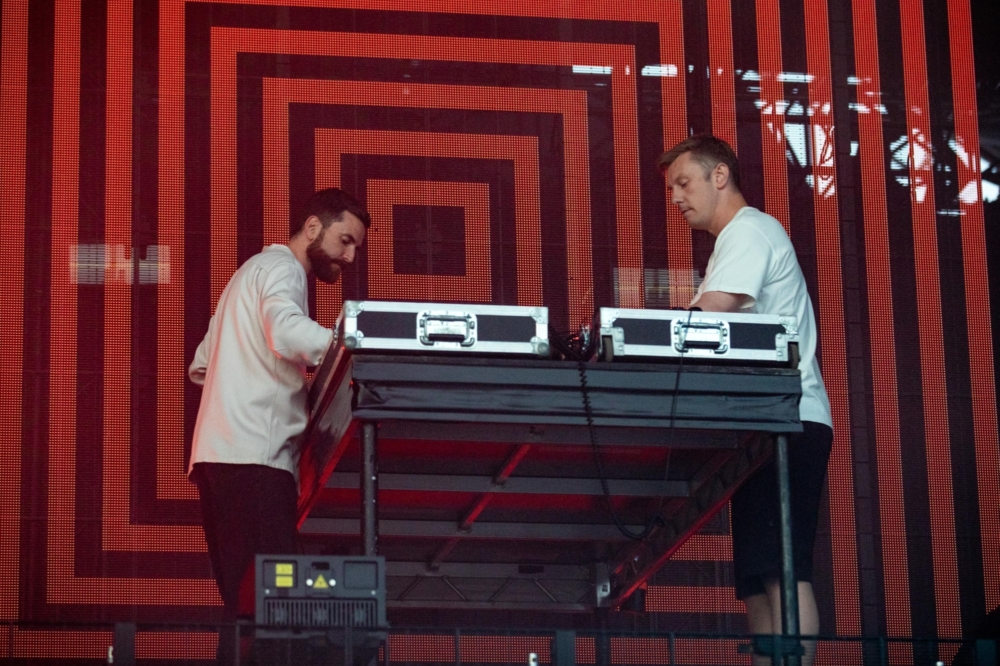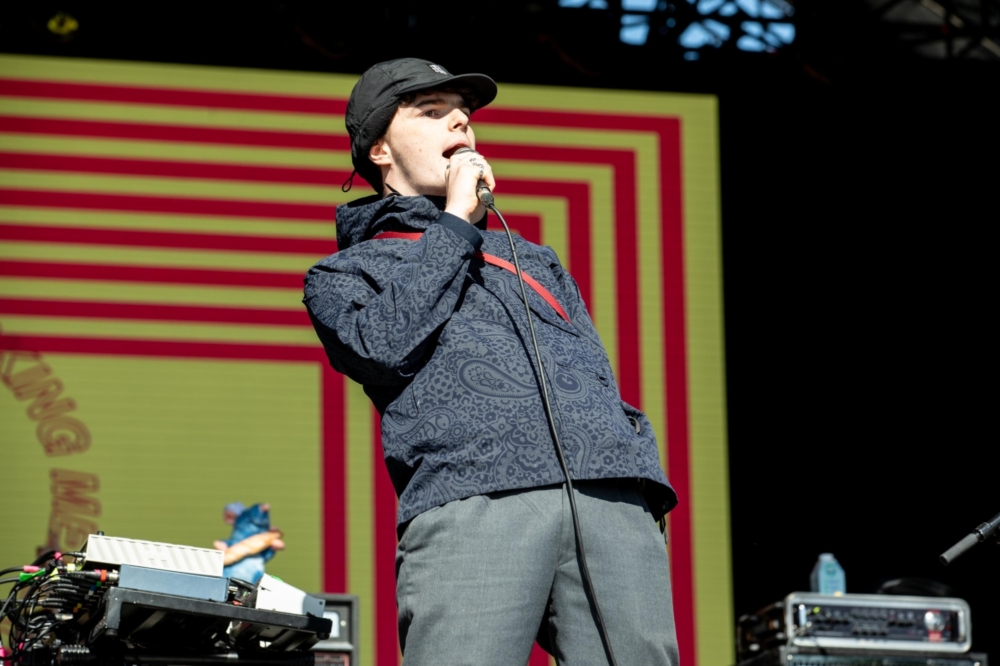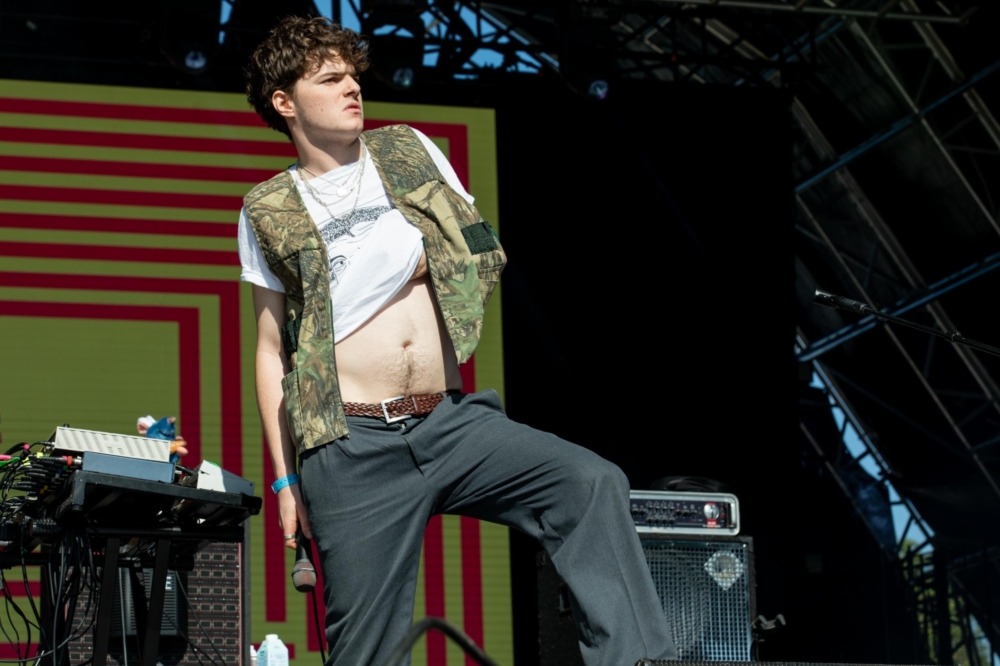 Heading back in for round two, Saturday kicks off in strong style, with Sorry's idiosyncratic storytelling opening up the Main Stage and Crows proving an early highlight on our own Moth Club x DIY stage. Amidst an expertly curated line up that feels like a glorious crawl around the city's best underground venues, these are Crows' people, and their tightly-controlled, grinding punk draws a crowd befitting of their status as stalwarts of the scene.
London-via-Melbourne's HighSchool make for one of the balmier sounds of the afternoon, their circular, gauzy guitars coming on like a lighter, more breezy DIIV. However, back on the Main Stage, it feels like the coronation of Yard Act is truly coming to fruition. Playing some of their first ever gigs at last summer's handful of festivals, this year they return as a band capable of filling a field - and the moment clearly isn't lost on singer James Smith, whose usual deadpan humour can't hide the fact that he's audibly chuffed at the turnout. To crown the moment, they bring out Katy J Pearson and tourmate Nuha Ruby Ra for an impromptu cover of Modern Lovers' 'Roadrunner'; acting as a pleasingly shambolic interlude, it only heightens how much of a tearaway live force the rest of the quartet's set has become, constantly teetering on the balance between control and chaos.

If there's one band that knows a thing or two about chaos, it's the Fat White Family. The godfathers of the current South London scene, half the bands on today's bill likely owe some debt to their anarchic trailblazing, but you wouldn't know it from the 'orrible vision of Lias Saoudi, smeared in dirt and dressed only in a pair of flesh-coloured Spanx that emerges from the crowd after an extended, discordant, keg-banging intro from the band on stage. Playing few of the 'hits' and filling large amounts of their set with cacophonous satan-charming noise, the Fat Whites still couldn't give two fucks about convention; you wouldn't wish for anything else.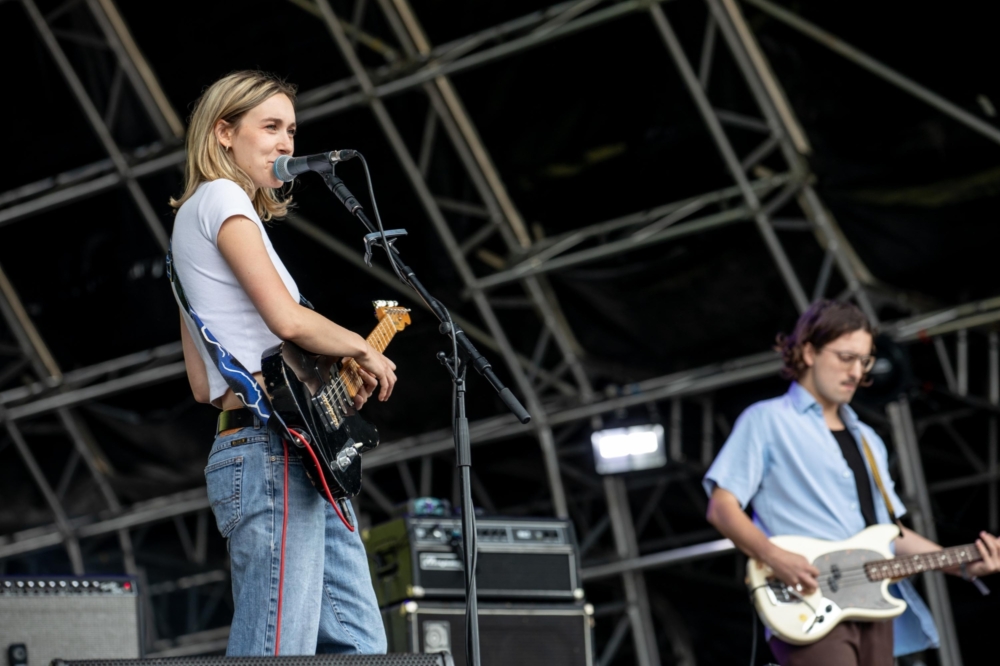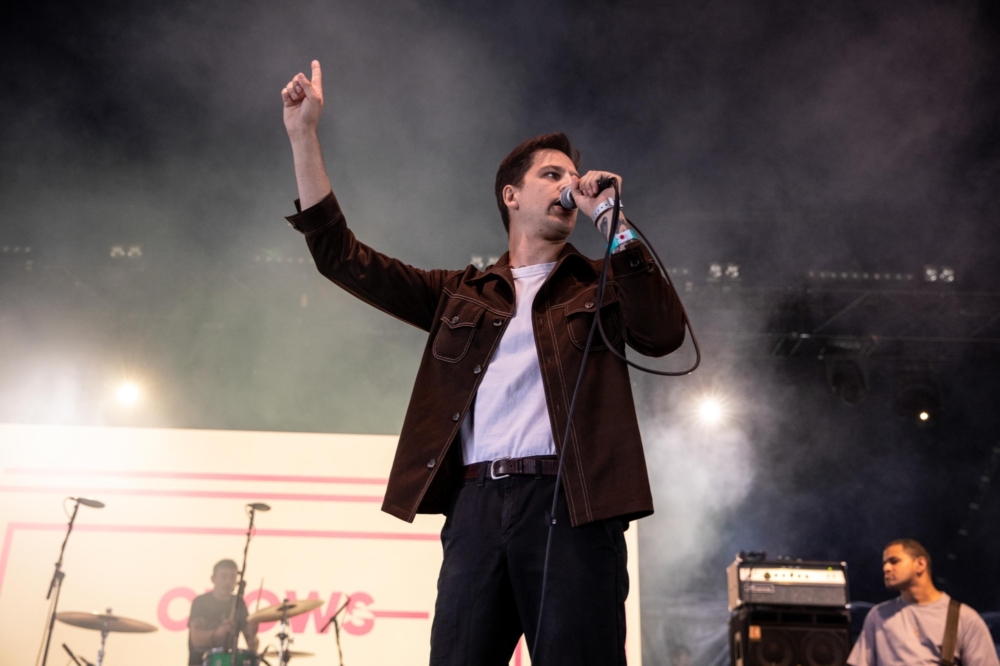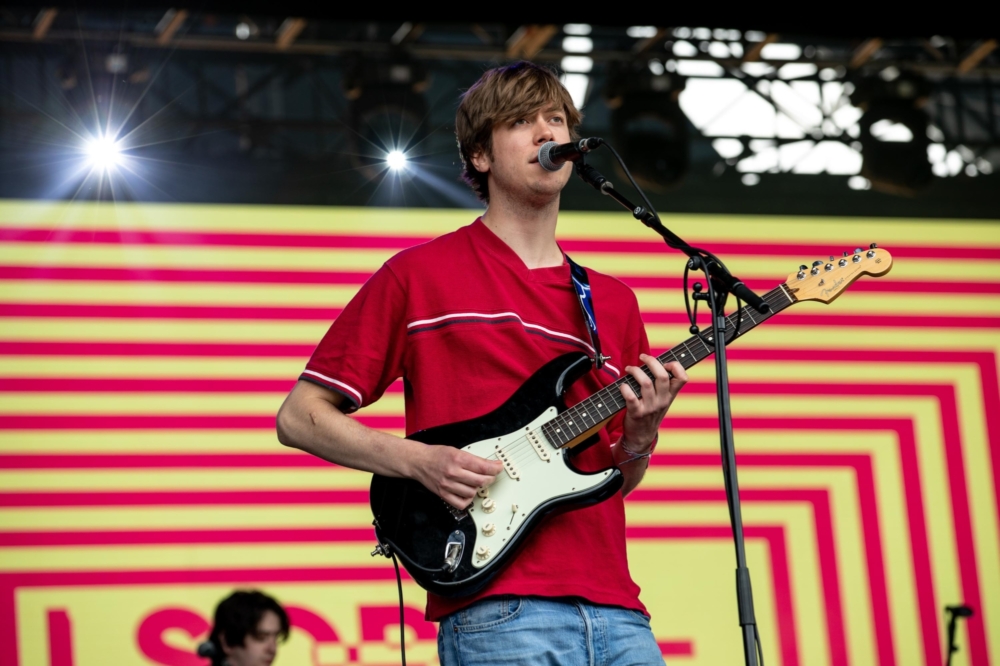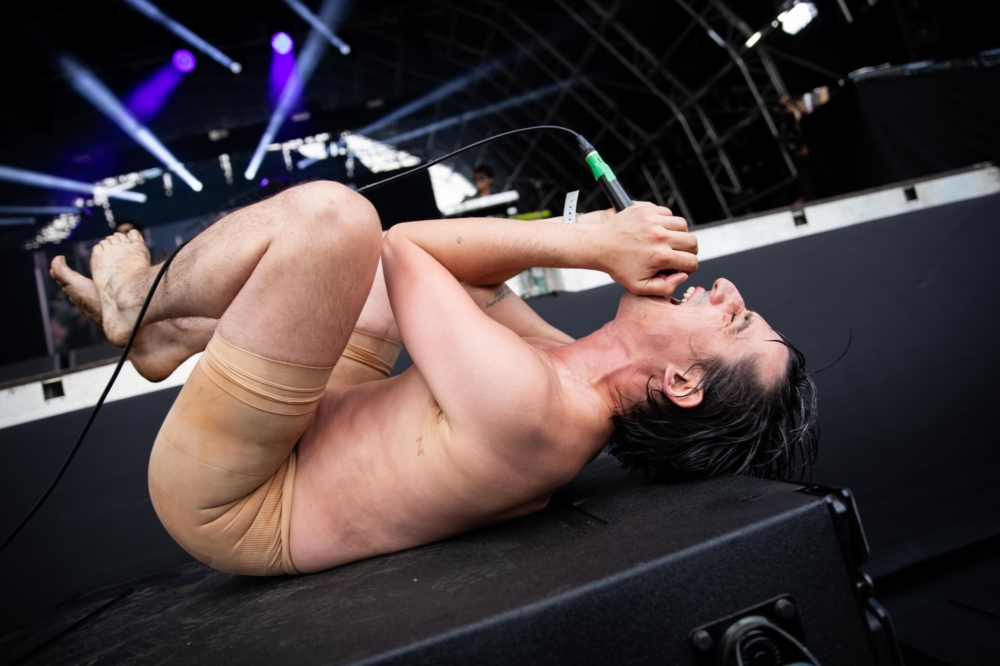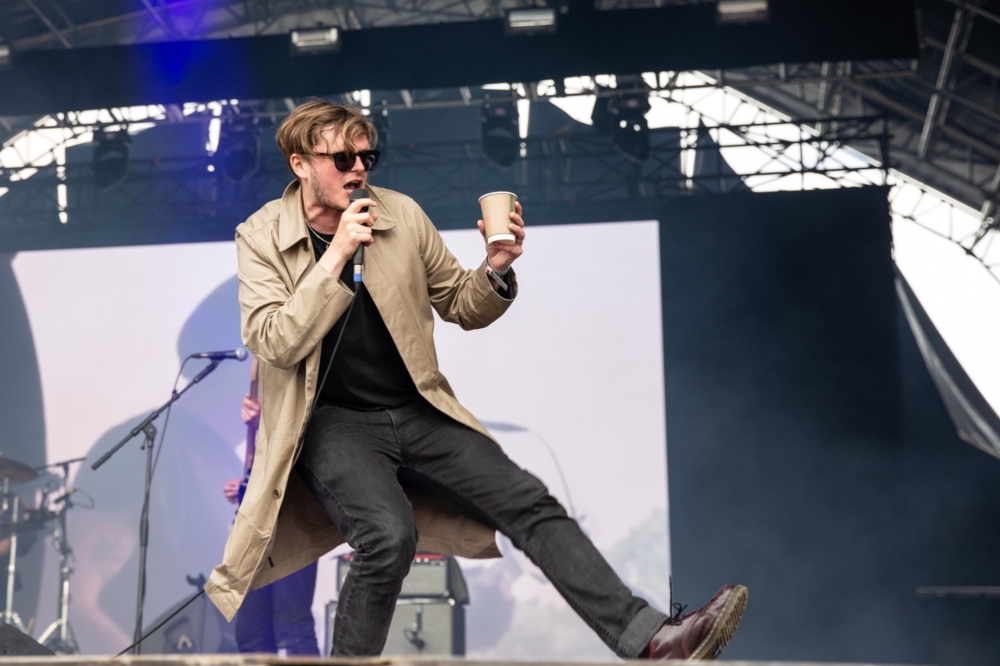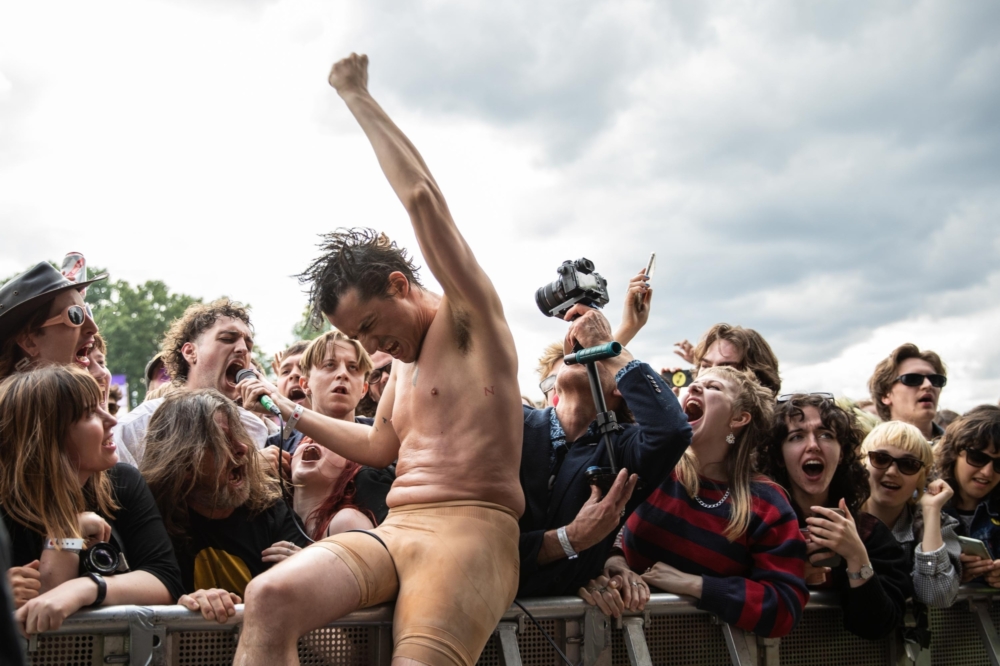 Back on DIY's stage and, by the time The Horrors finally arrive after an elongated sound check, the tent is rammed like a cattle pen. For those hoping to be greeted with the widescreen shoegaze of 'Skying' and the like, however, there's a deliciously gnarly surprise on offer. Fresh from last year's heavily industrial 'Lout' and 'Against The Blade' EPs, the quintet that arrive today are a band renewed; dripping in mesh, PVC and smeared in black eye make-up, The Horrors look like they've just rocked up from a sex club and sound like they could give Nine Inch Nails a run for their money. It's all far too dark and seedy to be called a glow-up, but let's just say their delve back to the underbelly suits them well.

Heading into their biggest ever UK tour, Amyl & the Sniffers' Amy Taylor is as relentless a ball of energy as ever on the Main Stage, delivering their Aussie pub rock with the sort of constant forward-motion that's like winding up a toy and watching it go for 40 minutes. It's an energy that's perhaps lacking for a portion of Primal Scream's headline set; playing 'Screamadelica' in full, you can understand why they'd wanted to save some of the bigger hits ('Loaded', 'Higher Than The Sun') for the end instead of playing them in order, but the decision means it's hard for a long run of less well-known album tracks to do the sufficient legwork required for the slot.
A quadruple whammy encore of classics that concludes with a 'Country Girl' hoe-down and the effortless stomp of 'Rocks' ends things on a high, but perhaps the more vital party is being thrown on the stage next door, where Grove's set of cheeky, genre-splurging electronic-jungle-dancehall-punk feels more like a glimpse into the future than a hat-tip to the past.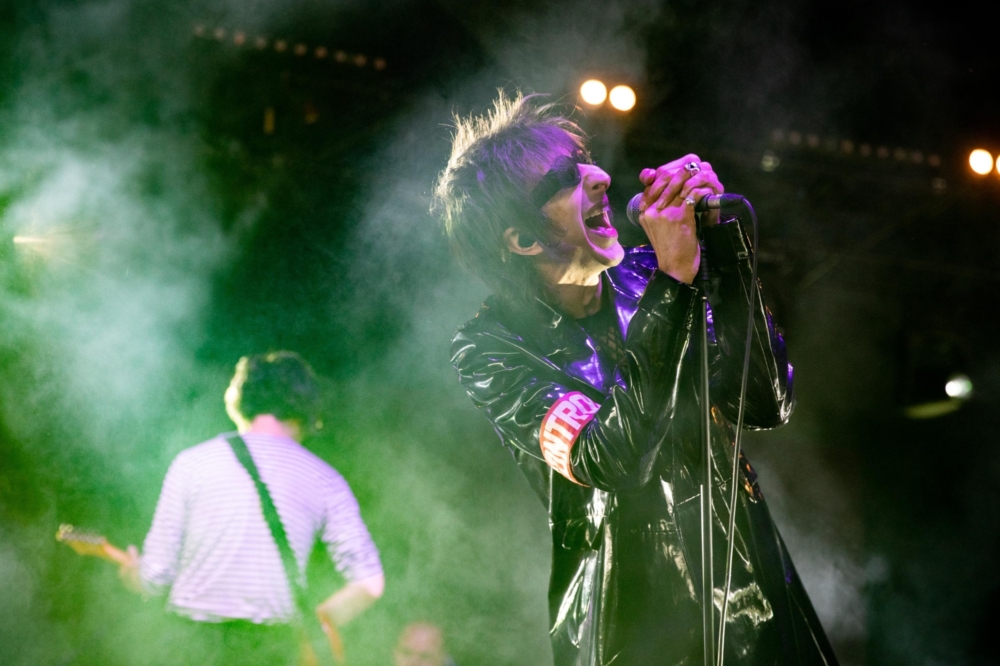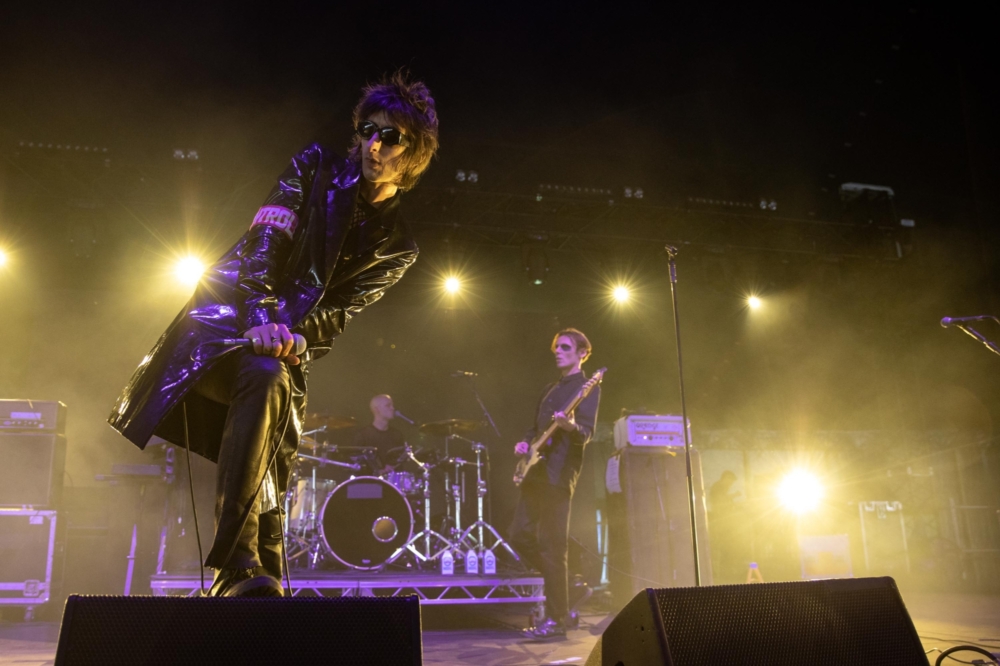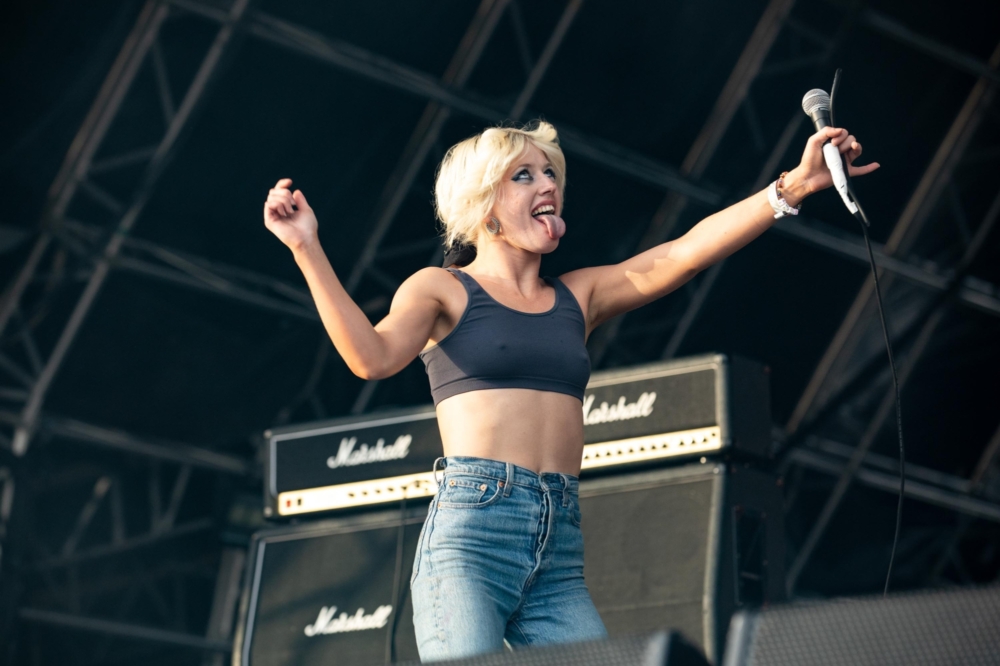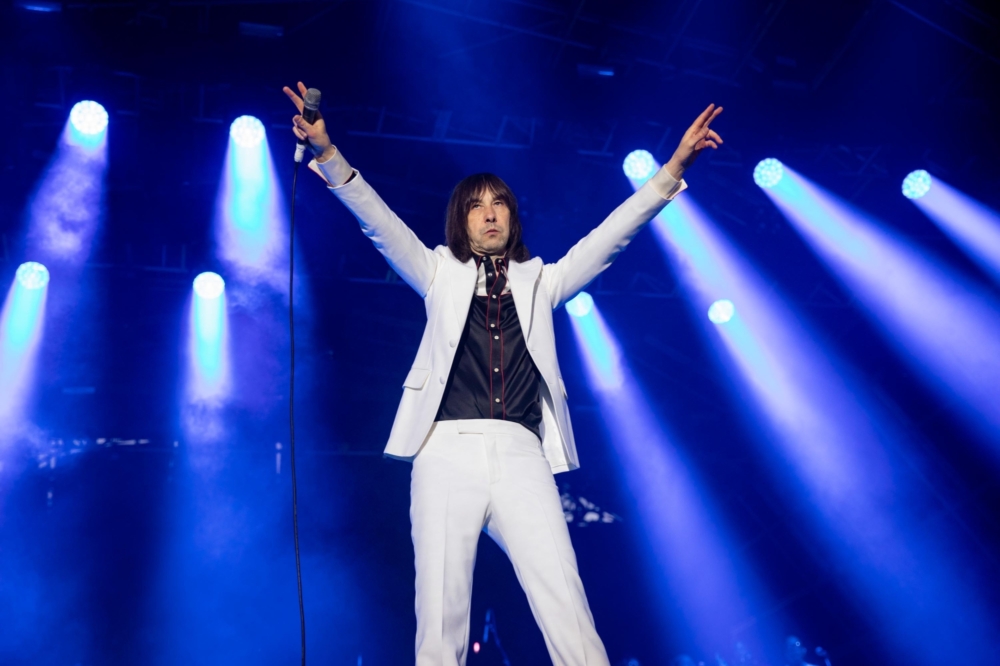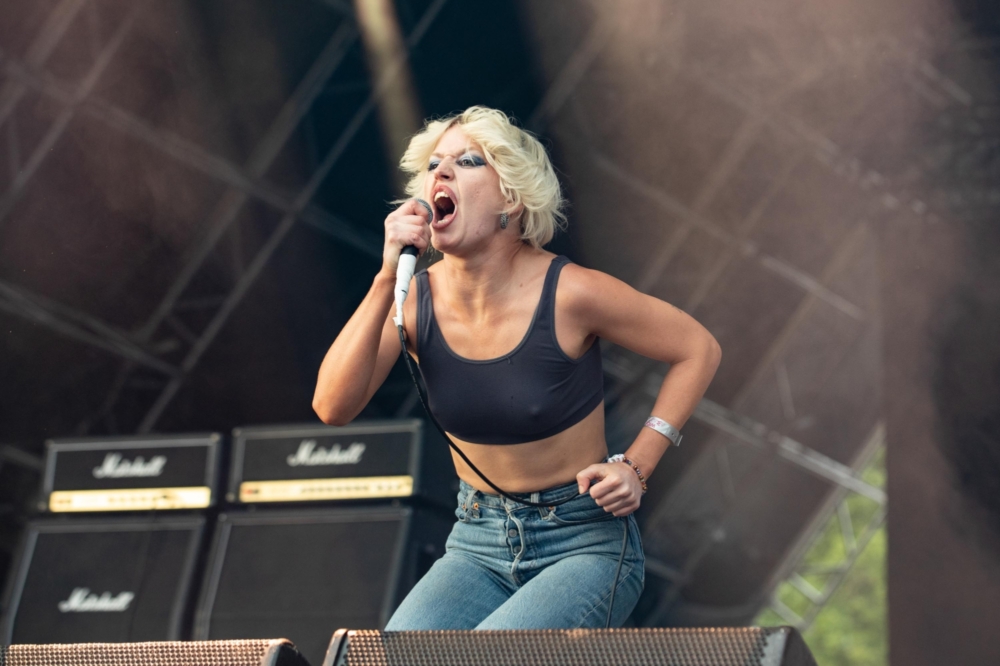 Get your copy of the latest issue
Read More