Reading 2017
Wolf Alice blast away the cobwebs during their early secret set at Reading 2017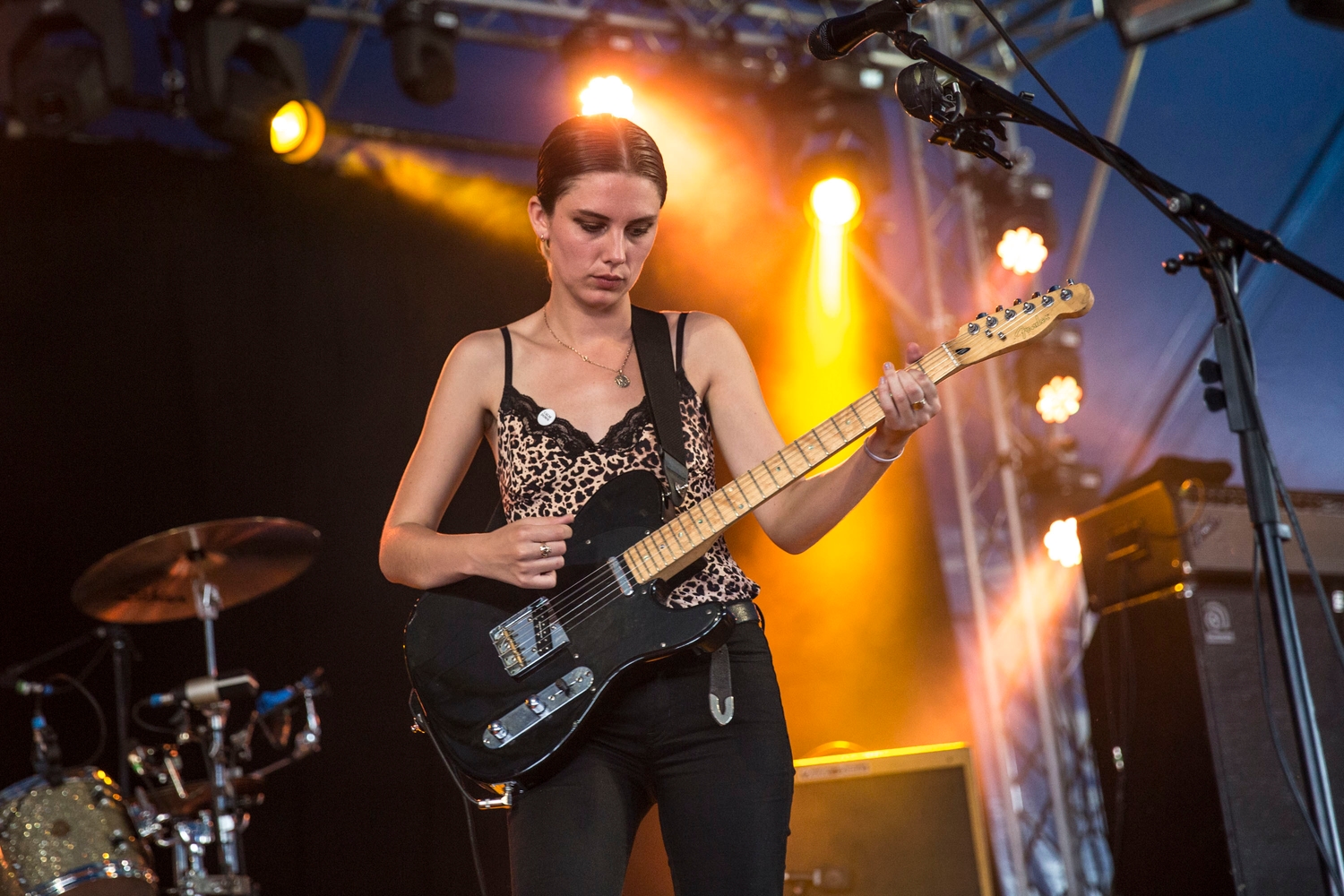 If only all days started like this.
If the morning of Day Two is usually reserved for towering hangovers and groans of regret, then Reading have come up with the perfect plan to kick those problems into touch.
Taking to the Festival Republic stage at midday for their "not so secret secret set", Wolf Alice are greeted like headliners. There's an implicit gravitas to these kind of shows; you've got to be of a certain stature to really justify a secret set. So the fact that Wolf Alice undoubtedly now are - you only need hear the ravenous cheers upon their arrival to know that - feels stupidly exciting.
They open with recent single 'Don't Delete The Kisses' and 'Bros', but it's when they unleash the gnarlier numbers that the crowd shake off any last semblances of sleepiness and really go for it. 'Yuk Foo' is a screaming monster live and incites a circle pit from the word go, while 'Fluffy' and 'Moaning Lisa Smile' still sound enormous, bassist Theo Ellis jerking his way around the stage like he's been stuck in a plug socket.
It's in a final 'Giant Peach' that Wolf Alice really look like they could viably be taking the very top spots soon though. As singer Ellie Rowsell stands on the lip of the stage, eyeballing the crowd to intone its speak-sing bridge, she's utterly, completely in control of the whole room. It's the kind of rare power that few bands ever truly manage and the kind that should see Wolf Alice nipping at the heels of the headliners come 2018.
What a way to kick off a day.