#THISISDIY
Wolf Alice: Next in line to the throne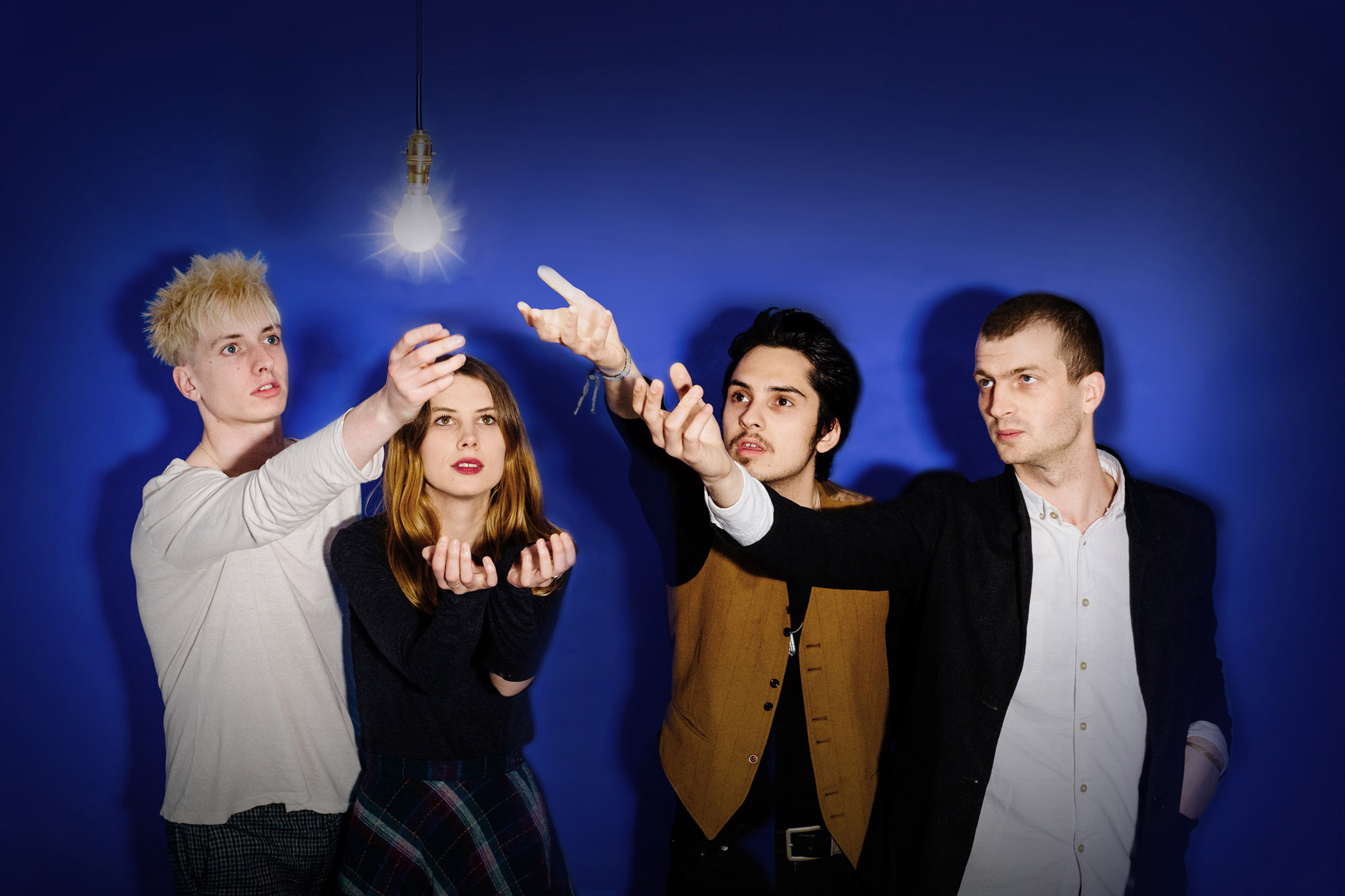 Songs get louder, ideas more refined, shows increasingly packed and day by day Wolf Alice become a more important band.
Wolf Alice like to talk. They like to talk about how they met a racist punk while in Belgium recording EP 'Creature Songs'. They like to talk about the golden wellies guitarist Joff Oddie found on the street outside his house and subsequently had stolen. They talk about the boy in Scotland who spent an entire gig with his arm outstretched towards vocalist Ellie Rowsell, the fact bassist Theo Ellis didn't know who any of the Manic Street Preachers were before their stint supporting the legendary Welsh rockers ("I felt really bad," he explains, "they were absolutely lovely to us"). Drummer Joel Amey likes to talk about just about everything: James Dean Bradfield is "cool as fuck", Lisa Simpson "a babe", and tour mates Superfood are "lovely". But when posed with the inevitable question as to when an album's going to come from the brilliantly grungy north London quartet? "Recording later in the year," laughs Joff. "… and coming out after it's recorded," interrupts Joel, as the foursome giggle awkwardly.
Wolf Alice have a full summer ahead anyway – there's no time to head into the studio between their UK headline tour and the autumn. Glastonbury sees them playing their biggest festival show to date, a "massive" (in Theo's words) moment for a band who've experienced nothing but steps-up and added validations since they started out two years back.
A tour with Superfood has just seen two of the UK's brightest sparks light the same fuse. Wolf Alice are the grungier, elder siblings given the billing, but the tour had been a long time coming. Ellie had already seen the Birmingham band countless times, but when on the road she admits "they're spurring us on." - "They're playing before us and it's so well-rehearsed and tight. If you're playing after them, there's no room for mistakes."
Together, Wolf Alice and Superfood represent just a small portion of a surge in UK music that carries a genuine cause. It's tangible. "I don't know if this is the first time I've followed new music for quite a long time and also because we're in more of a position to notice these things, but there's definitely lots of bands doing the same thing," claims Ellie.
"There's definitely something cool happening, I've thought that for quite a long time. I know when I was a younger fan, when I saw two bands that I really loved touring together, it was really exciting; another thing to follow."
Sold out shows and exciting joint tours might have been a long time coming, but the beginning of 2014 marked a new chapter for Wolf Alice. Theo describes signing to Dirty Hit as "a massive relief," and his expression tells the same story.
"We didn't think anyone was going to sign us," he laughs. "Also, it's meant we've been given the ability to have more time than some other bands get with their first record; to really think about it, consolidate it. It meant that we knew we'd get to make a record." They all laugh. "At one point we were thinking of doing a Kickstarter!"
"We would have done it anyway", asserts Joff, "there's no way we wouldn't. But it's nice to know we've got enough money behind us to make..."
Theo continues, "...the album we want to make, as well. Not just a version of what we could."
Dirty Hit didn't exactly pay pennies, but its roster is small. Each of its acts receives an unprecedented amount of attention. It's a label magnetic to snobbery, in a sense. Their most well known name is The 1975, a band who picked up scathing reviews left, right and centre last year but who are, indisputably, one of the biggest groups in the country. "They gain stigmas for things they shouldn't gain stigmas for," says Theo. "They did it their way and it's pretty cool. They're a real tenacious label and we really admire that."
It was important, the four agree, to get 'Creature Songs' out of their system before embarking on a full-length proper. Not only because the songs themselves had been hanging around for quite some time, but also to get used to a proper studio mindset. Before heading to Belgium to work with producer Catherine J. Marks on the EP, they'd only ever recorded in one place – right in the middle of Soho.
"It's good to draw a line under something", adds Joff, "it's nice to get some songs out that might not have got on the album as well, some of the songs that we really like."
"It was vital to do an EP, looking back on it," continues Joel, "I didn't want to do it to start with, but I don't think we would've known what we would have done with an album if we didn't have that little burst of recording somewhere different, and working with someone else. If our first experience of that had been making the album, I think the first week of making the album would've been very different to how it could be. And the songs have turned out far better. I thought they were good, don't get me wrong, we wouldn't have done it if they weren't good, but it was definitely up in our estimations."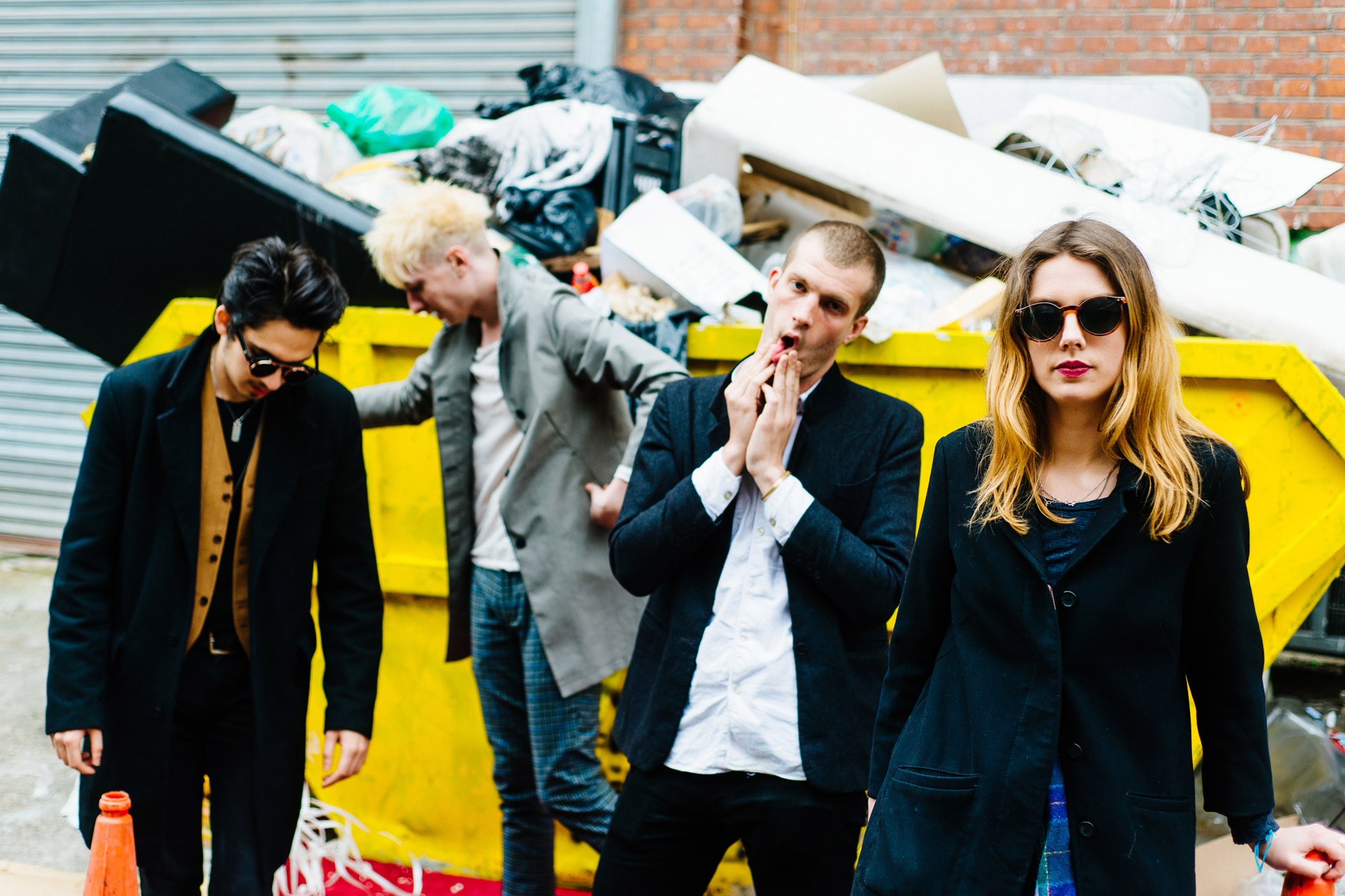 "There's definitely something cool happening."
— Ellie Rowsell
'Creature Songs' follows a Wolf Alice pattern in one sense. The songs go from loud to quiet, the band showcasing their two brilliant extremes. 'Storms' into 'Heavenly Creatures' is, in the band's words, "the night out" and then "the hangover". Working with Marks was their first experience of letting another producer into their world. It wasn't a weird experience, Ellie insists. "I actually thought it was really natural." Conceding control they might have been, but it didn't exactly feel like someone was budging in, adding their own take on things. "There's only so much you can do and know," Theo admits. "She made us sound big. I think we're all really proud of it."
"I was surprised in how exactly the same our ideas were. There wasn't really much of a problem for me at all. I don't know if it's just luck that we had the same ideas," continues Ellie.
They also all agree on how much they've changed as a band in the past year. "We're always changing, aren't we?" asks Joel, somewhat hypothetically - Ellie having already pointed to one Twitter user berating the noisy nature of Wolf Alice's newest material ("Fuck Wolf Alice", she quotes the message posted, "I wish they were a fucking folk band again, they're shit now!"). For the majority, the band's progression hasn't been that much of a surprise - the moment they played one of DIY's 'Hello 2013' shows, they stood out as something special. But the momentum they've carried and the sheer scale at which they've progressed has been uncharacteristic - it's hard to pinpoint another band getting better and better, again and again, before even releasing an album.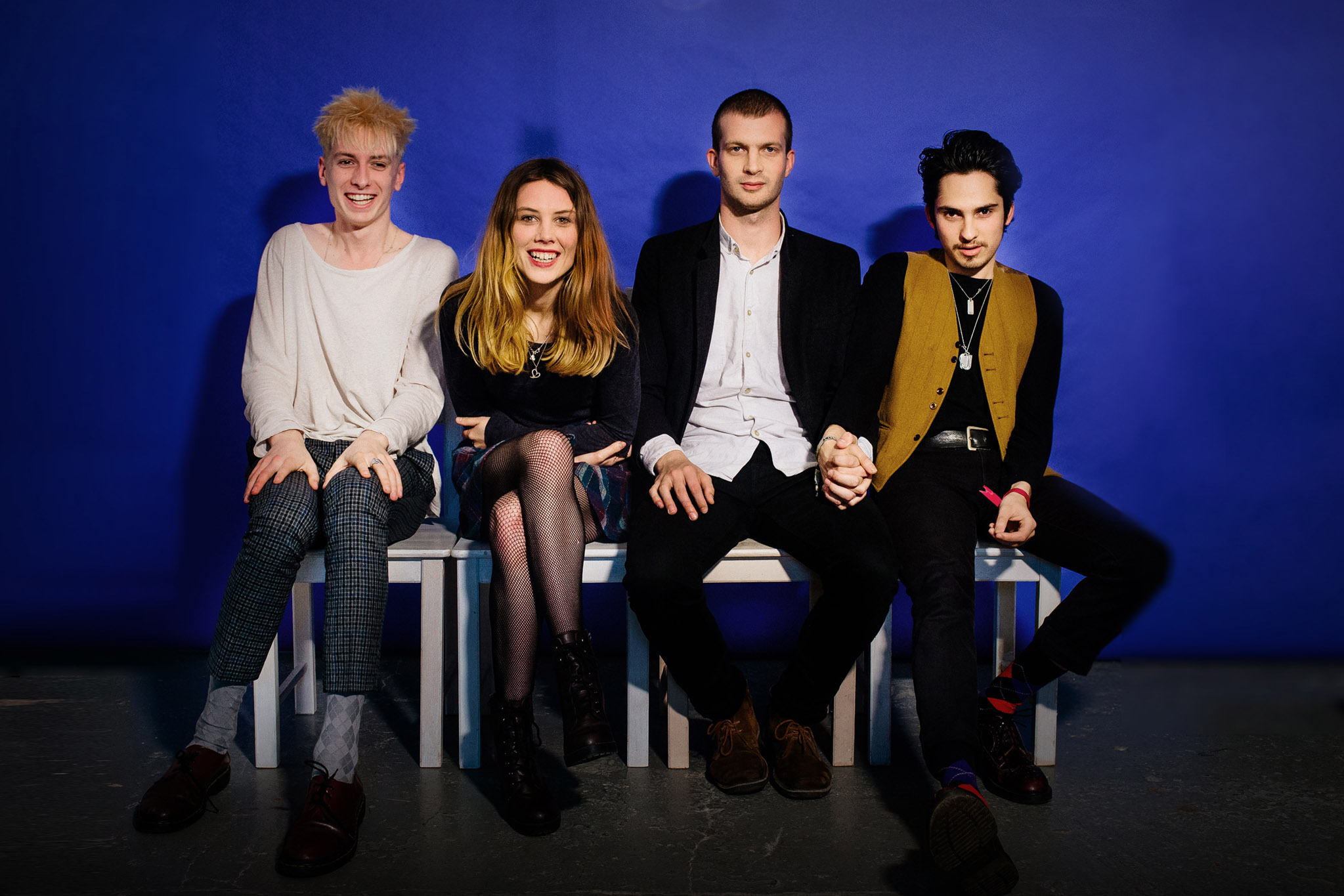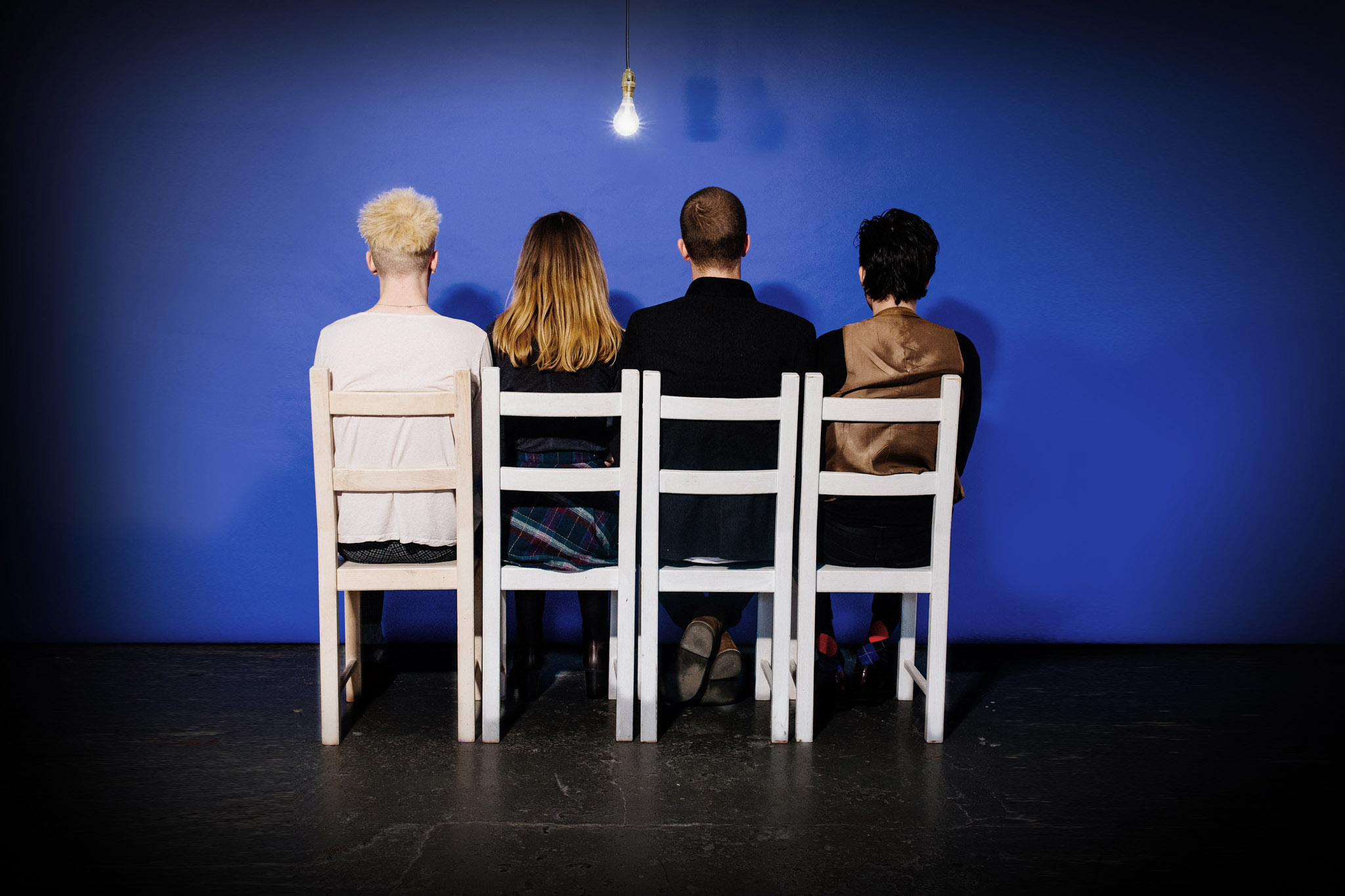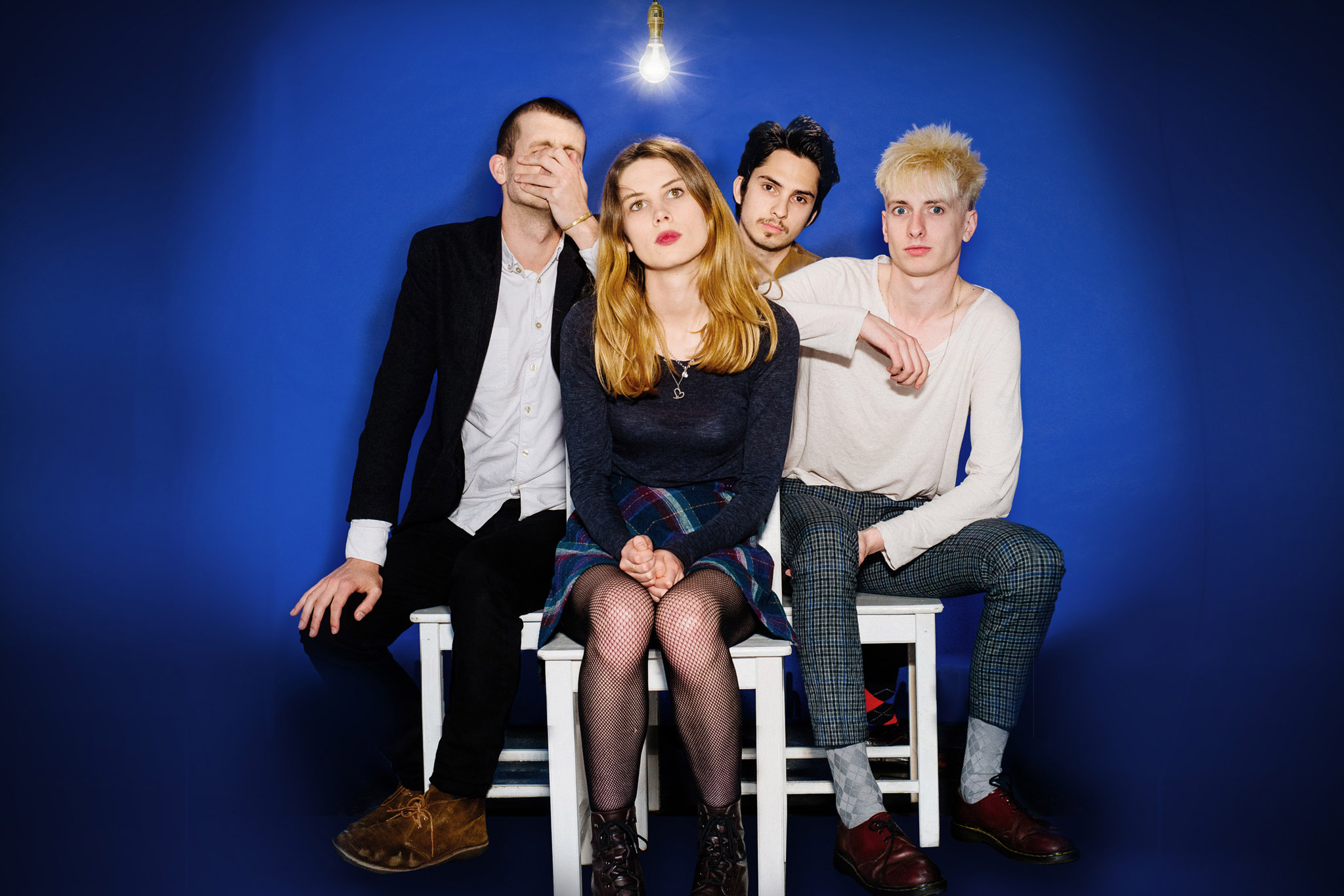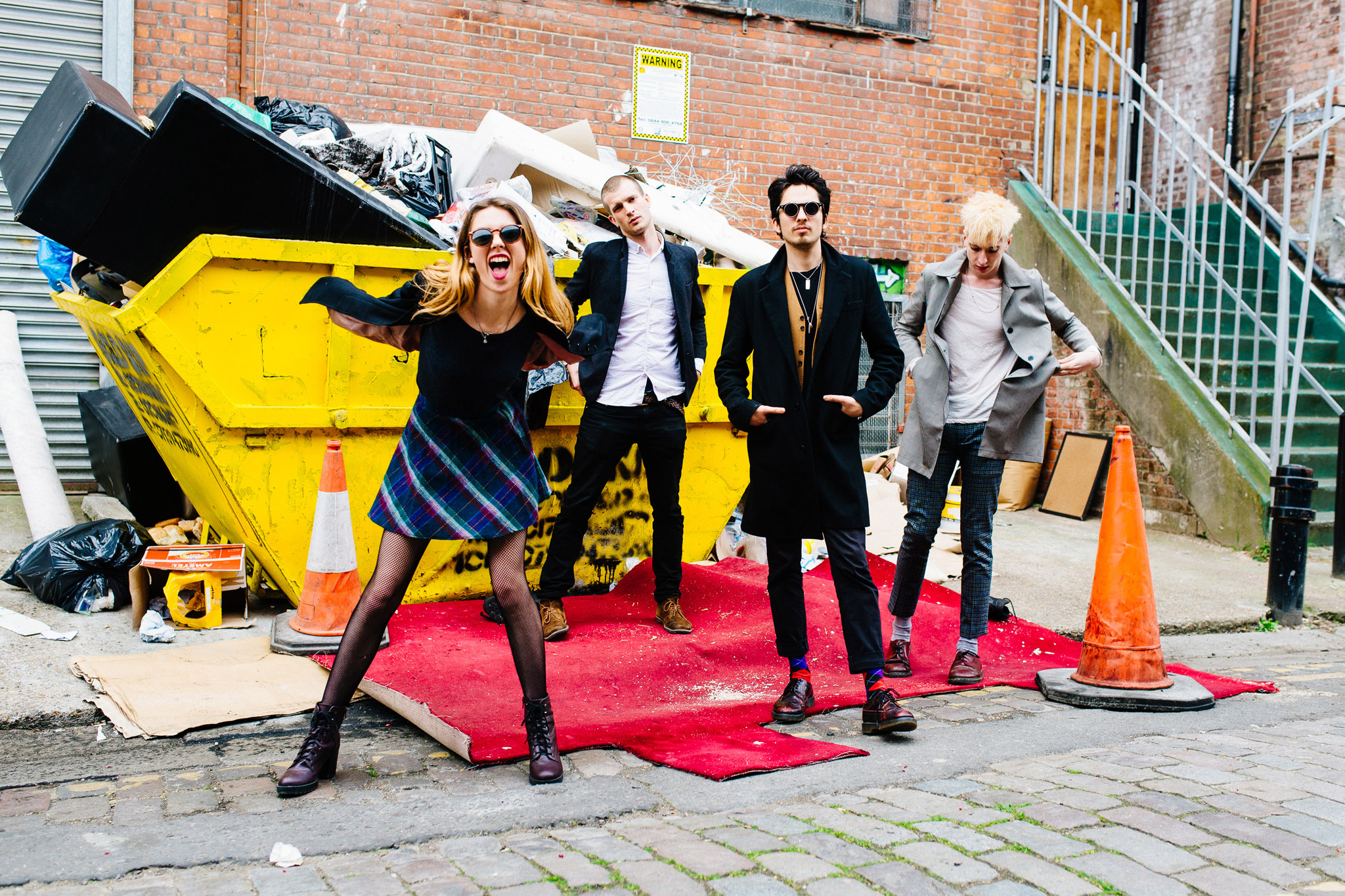 In the beginning, everything was played out in the spotlight. "We never turned down shows, we just played as many as possible - our first really shit shows are online from really crap camera phone videos. We didn't really hide anything," says Ellie. That's why the four of them - essentially a new band, by definition - look like seasoned pros in comparison to other members of the Brit Pack.
"As a part of the journey for Wolf Alice, we've always done things in public. It's not like it's taken us a long time to make an album, it's just that other bands have had time away from the internet. They've been able to plan everything and then jump into an album campaign. With us, it was like 'Oh, we've got a song' and we'd put it online. Everything was there to see."
There was an itch to dive headfirst into album releases, a label deal, big festival appearances - but taking time is paying its dues. This summer, things finally appear close to falling into place. When Ellie first went to Glastonbury - and she admits the story is "cheesy" - she saw The Horrors playing The Park Stage and immediately told herself: "'Ok, you just have to make sure that one day you play Glastonbury. It doesn't matter where, what stage or what time - just do it.'" She wasn't even in a band at the time, but that determination seems to steer the whole group. Watching them on stage, they're clearly having fun but there's an edge to their work that doesn't just come from mucking about.
Summer might not witness an album proper, then, but it's a huge - probably the biggest - step in the band's career so far. Whereas last year the group had to put a halt on the sheer speed at which they were moving, now they're seizing every opportunity they're being offered. "I was really jealous of all the bands last year who were playing Reading & Leeds and Glastonbury," she admits. "I was asking, 'Why aren't we playing it?' But it's probably worked out for the best. We're a lot more practiced now. So it's a hundred times more exciting." This'll be the first of many Glasto spots for the band. Once an album's out, goodness knows what they're capable of achieving. Nothing's standing in Wolf Alice's way. As Ellie asserts: "We've waited for this moment."
WE'VE GOT A FAVOUR TO ASK
We're often asked about you, our readers. So we'd really appreciate it if you'd offer up a bit of information about you, and your music-loving habits by filling in our 2019 readers' survey.
Click here to reach the 2019 DIY readers' survey.
(Don't worry, none of what we're asking for is personally identifiable - and no questions are compulsory.)