Cover Feature
First Aid Kit: "It doesn't have to last forever"
Johanna and Klara Söderberg aren't taking anything for granted.
Familiar things happened in Omaha, Nebraska last autumn when First Aid Kit headed back into ARC Studios to work on the follow up to 2012's gorgeous effort 'The Lion's Roar'. Mike Mogis returned to production duties for the second time, and long-term collaborator Nate Walcott, also of Bright Eyes, came back to work on the string arrangements. This time, however, the finished product would be for Columbia - a far cry from the band's Wichita Recordings roots. Did the sisters Söderberg let the pressure get to them? Definitely not, as 'Stay Gold' - the band's third full-length to date - is a true testament to their abilities as a folk-pop band - "whatever that means".
Those familiar with the First Aid Kit formula won't find anything ground-breakingly different this time around - there isn't any wild deviation off path, but they sometimes get the urge to do exactly that. "We just felt this wasn't the record to [experiment] on," Johanna explains. "We wanted to continue establishing our style - there's plenty of time in the future to do those sorts of things." Klara interjects - "I don't know if it was really about establishing anything - I think it would be fun to try different sounds, but on this record it didn't feel like there was any need for it."
"We're more confident now for sure."
— Johanna Söderberg
They're both right. 'Stay Gold' is First Aid Kit's most confident and striking album to date - it's wide-eyed, youthful, shimmering folk-pop. Having started the band when they were 16 and 14 respectively, Johanna and Klara have gone on to tour for seven years, and the confidence they've acquired by doing so really shines through. "I mean, the fact we worked with Mike again really helped too - because we know him so much better, we weren't as nervous," says Johanna on the album's bold stride. "I think we're more confident now for sure. Having toured the past six or seven years, that's bound to have helped too… it's made us more comfortable and is sure to have influenced what we do."
"We also knew we had more time [with this album]," Klara continues. "Last time we had two weeks and this time we had five weeks, so we didn't have to rush anything. We could build bigger arrangements and work on them more which is something we've really wanted to do."
That's not to say they weren't feeling the pressure. "You're aware of it all the time," Johanna muses, "you want people to like the record because you want to keep on doing it. So when we made our first record it felt like we could just do whatever we wanted, but I mean it's the same now. This whole thing about making music for other people and not what you'd personally want to hear, that doesn't work 'cause you're never gonna satisfy everyone. Or you're just gonna sound like everyone else. But even if you do someone is gonna have a problem with that! You're bound to fail if that's your ambition."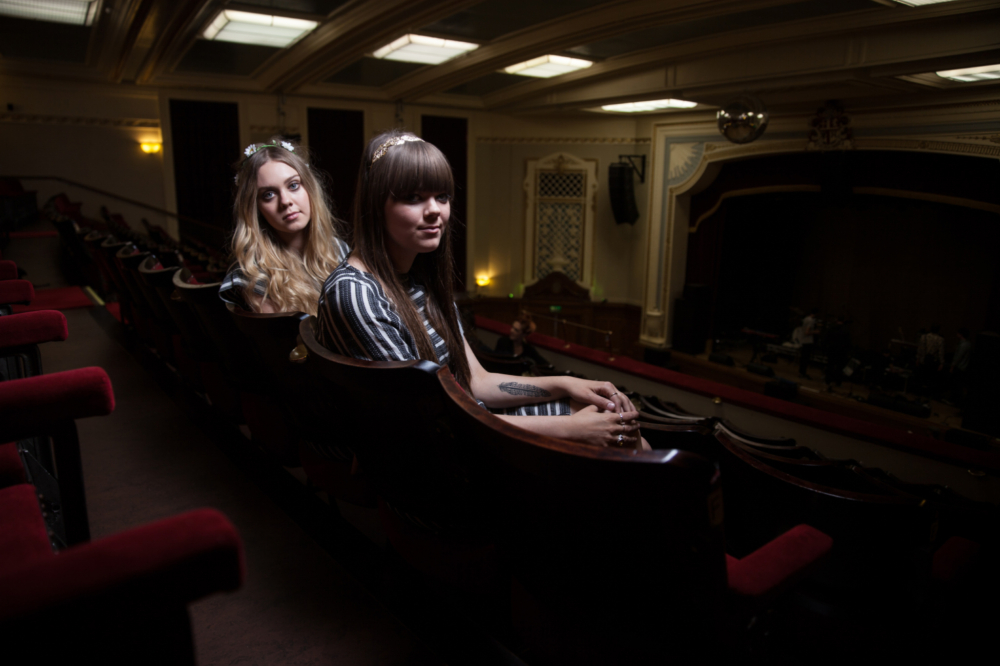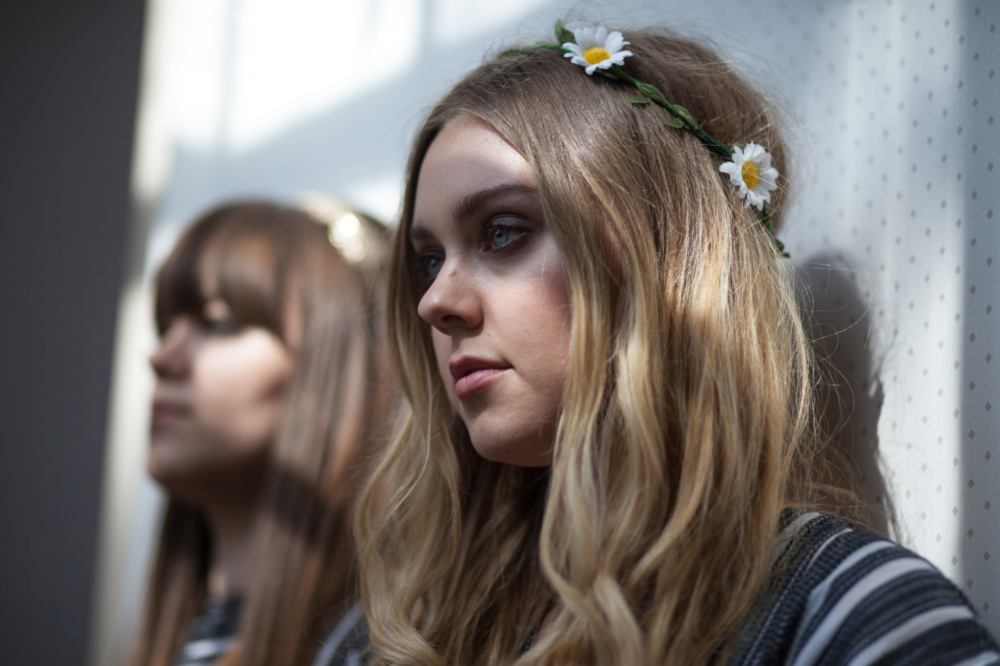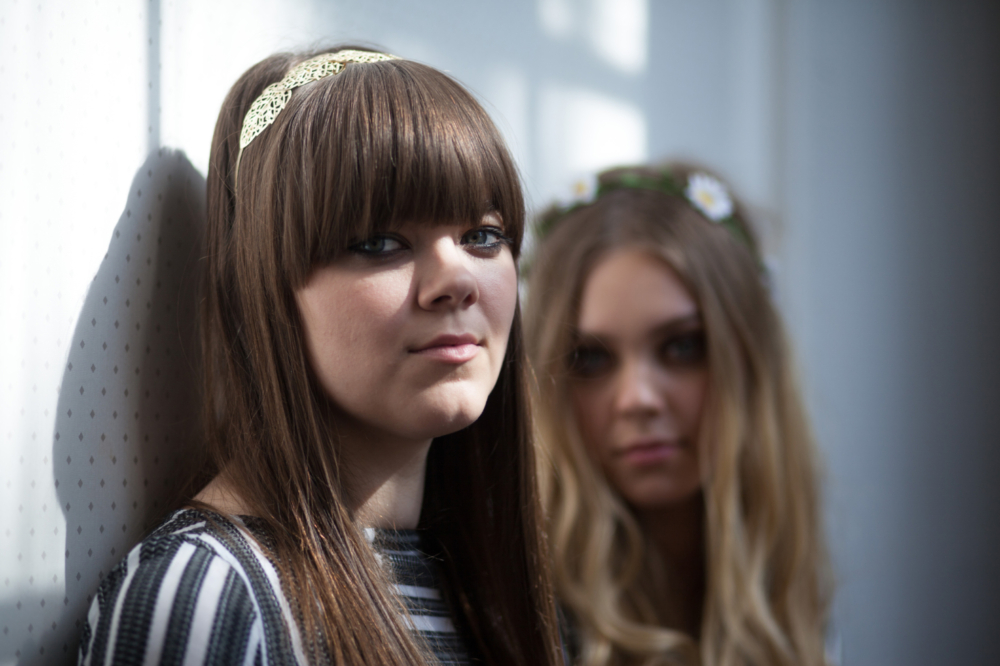 Their newfound self-assurance wasn't necessarily brought on by a desire to go bigger and better though. The album does feature huge string arrangements and intricate instrumentation, but on stage the band has only just expanded to a four-piece - there's still no means of fully bringing their ever-expanding sound to life without an orchestra. This isn't something that bothers the sisters though - rather, it's something they totally embrace. "I think we like simplicity and sometimes when we go to shows, there's too much going on," Johanna says. "We'd love to do some shows with an orchestra one day, that would be really amazing - but it'd be for something special."
Klara continues to explain that the bare elements of folk music's beginnings are what makes their own music really tick. "Our songs always start with guitars and vocals, and they always kind of work like that - that's important for us," she divulges. "In my opinion a good song should be able to just stand on its own with simple piano and vocals or guitar and vocals. You shouldn't need much more to evoke a feeling." While the songs on 'Stay Gold' are anything but raw and bare, the Söderberg's lyrics are increasingly personal and mature - they've truly grown up alongside their music. "The fact the songs are more personal wasn't a conscious decision," points out Johanna. "I think that just might be part of growing up and gathering more experiences you know? We just didn't write so many songs about an old woman or an old man as we usually do!"
"Lots of old folks songs were written at a time where you couldn't listen to recorded music," she continues. "That's what we love about folk music - you had to make the melodies and the lyrics very strong. Those songs are our role models!" While they've never strayed too far from their folk roots, 'Stay Gold' is undeniably their poppiest album to date. But the pair are still unsure about their current mindset - are they aspiring pop stars or maturing country musicians? "I don't know what that means, honestly!" Johanna laughs. "We just go up and do our thing, and we do whatever feels good. It's a boring answer but that's the way it is! We try not to be so intellectual - whenever we do that it just feels forced and not honest. Honesty for us is important, and so is being intuitive and going from the heart, you know?"
"We never really had time to think of any other alternatives," she considers. "We were 14 and 16 and we started making music. I don't know, it wasn't like we were going to do this for the rest of our lives, we were kind of like, 'Oh let's do this for a year and see what happens', and then it turned out that we could keep on getting to do it. But then we just thought we'll figure it out as we go along. Of course we think of other things - we've realised that we've been doing this as we've been growing up so our friends have had different lives. They have studies and jobs and we live in our own little world - that's pretty hard to deal with. But we're not complaining because we just want to do this while we can; we know it doesn't have to last forever."
"We see songs as documents of time: this is who we were at that time. It's kind of like therapy for us," Klara adds. "[When] people analyse them it's like they're analysing us and what we're going through. It's interesting to hear other people's thoughts." "It's really kind of like a diary of who we are," agrees Johanna. "If you listen to our first EP, you know when we were 14 and 16, you can definitely sense that something has happened I hope! I think there's definitely something still charming about the old stuff."
"It's so wonderful to get to realise the potential of these songs [on 'Stay Gold']," she continues, "and kind of build up these worlds for them. It's about the fantasies everyone has of experiencing another life and I think when you've been travelling a lot you see these characters around the world and you wonder, what if I grew up there? What would I become? What if I could just stay here forever and live and be someone else? It's a really cool thing to get to do, and we've really longed to do it - it's been a while since the last record."
Taken from the new DIY Weekly, available to download for iPhone, iPad and Android or read online now. First Aid Kit's new album 'Stay Gold' is out now via Columbia Records. They play Latitude Festival 2014 between July 17th-20th.

Get your copy of the latest issue