Sharon Van Etten: "It's like a psychoanalysis of myself"
With her fourth album and a newfound confidence, Sharon Van Etten is coming into her own.
It's a story that Sharon Van Etten recounts about the photo which adorns the front cover of her brilliant new album 'Are We There' that seems to best encapsulate everything that makes her such a wonderfully engaging and heartbreakingly tender songwriter. The picture – one of her friend screaming out of a car window – is personal, touching and vulnerable.
"It's of Rebecca, who has been a dear friend since I was in Tennessee. I'd moved to New Jersey and was writing songs in my parents' basement just trying to figure out my life again. I went down to visit her one last time before she moved to Indiana and we both took turns screaming out of the window because we were in such transitional stages.
"The photograph was the first thing that I ever gave my boyfriend when we started dating about eight years ago. Then I never saw it again and so I just presumed that he'd thrown it away. But I moved in with him last summer and under his bed he had a pile of everything I'd ever given to him. It was covered in dust and kind of summed up where we were in our relationship. I knew that was going to be the album cover."
Sat in a chilly New York park, she is warm, friendly and has an infectious giggle. She's been spending time "trying to catch up with friends and have a real life" but also "going into training mode" ahead of the release of the record and new shows. She's humble and self-deprecating but can't hide how proud she is of the new record. And for good reason: it's stunning; vulnerable and open, while also confident and disarming. It shows off the majesty of her songwriting and her way with words: it's poetic and achingly, beautifully sad at times.
"It was a really emotional record to write but I'm also a lot more confident in who I am – it's another growing pain, trying to figure stuff out. Every other record has been more of a reflection on my past but this is actually where I am right now so it's really present. It's dark and cathartic, but it's one step closer to being more myself."
And this record, more than ever, is all her. "It was made mostly by friends and my bandmates and it felt a lot more me. I learned from the last record. I had a great experience working with Aaron [Dessner, from The National] on 'Tramp' but at the end of the day I ended up feeling insecure about the big names that were attached to it. I was afraid that it overshadowed my actual songwriting so I made it a goal that I wanted to be more in charge and know that I was the one behind everything."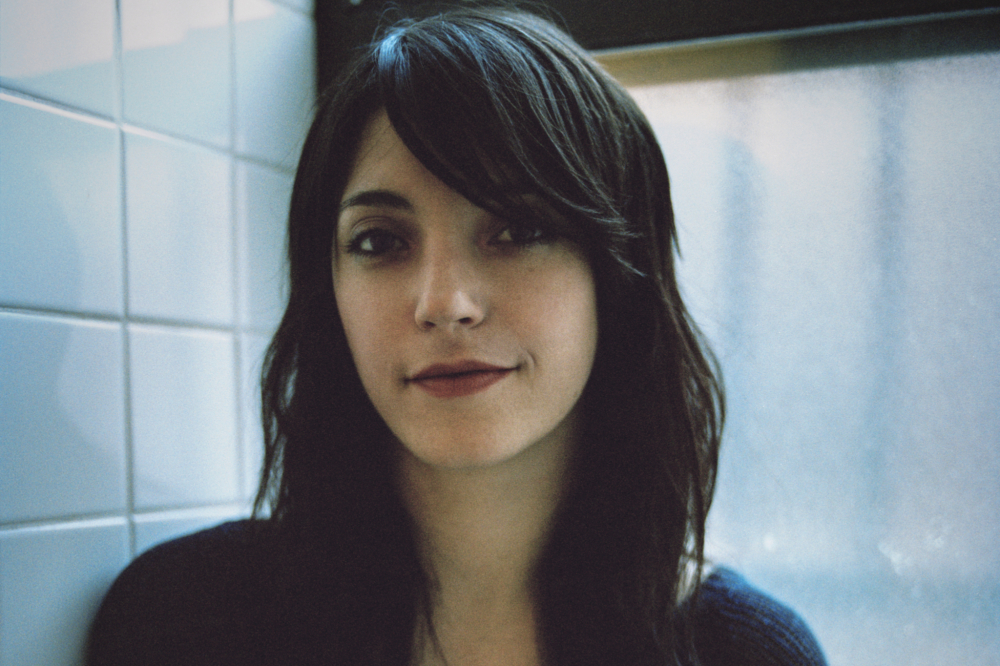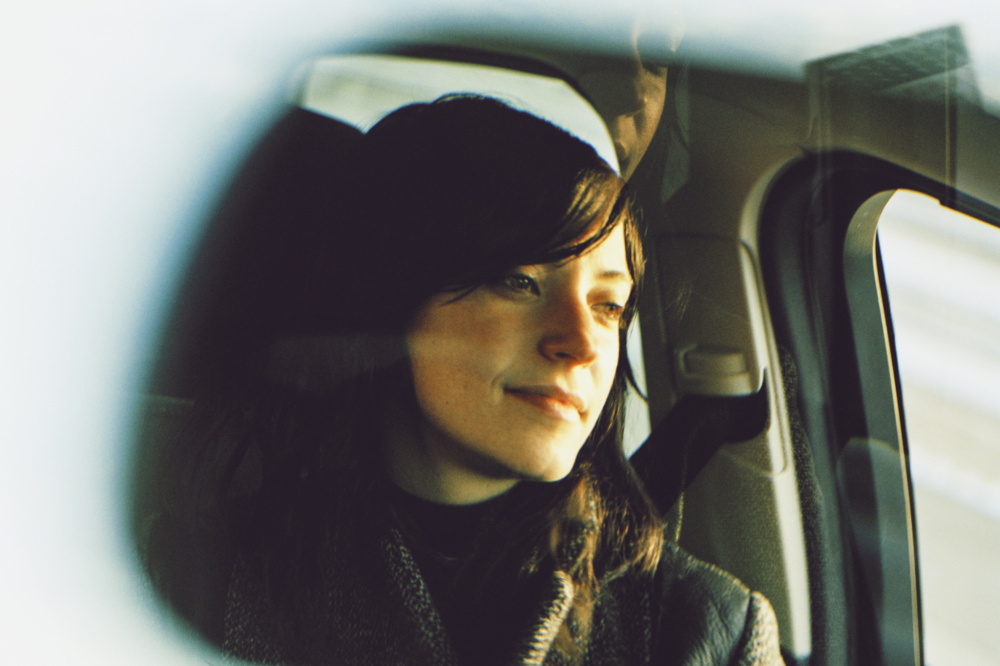 After working together on Boardwalk Empire, Sharon found a kindred spirit in producer Stewart Lerman, so she recorded 'Are We There' in his studio. "I learned a lot of lessons. I worked with Stewart and he was the middleman so I wouldn't always be the bad guy. And because I'm not a technical person with time signatures and stuff he was able to be an interpreter for me. Having that 'outside person' helped a lot."
Being surrounded by friends - as well as the confidence gained from the success of 'Tramp' - meant she didn't have to hide anything, she could really pour her heart and soul into it. "I felt like I didn't have a filter on. I felt less censored and more at home and at ease than I ever have been."
"It was a really emotional record to write."
Her songwriting seems to have gone up another level too, although somewhat modestly she asserts that this album is where she "embraced the fact that my strengths are mid-tempo ballads and not rock songs. As much as I like to rock out sometimes those aren't my inclinations. So I embraced the mid-tempo ballads and let myself be a little weird and a little funny."
But you only need to hear tracks like opener 'Taking Chances' and 'Afraid of Nothing' to realise how much of a vast understatement the term 'mid-tempo ballad' is. These are darkly sublime explorations, songs unfurl beautifully, never afraid to push themselves to their emotional limits. "For 'Taking Chances' that was me really going for it and 'Afraid of Nothing' is trying to be who I am and showing myself to you, whether that be the audience or my lover. It's saying this is who I am – can we do this together?"
On 'I Know' she sings, "I sing about my fear and love and what it brings" - it's a nice summation of what she's about. Endearingly open and emotional, exploring a range of themes, always bearing her soul. "Almost everything I write is emotional. When I write stuff a lot of the time I don't know what I'm writing about until I've really lived with it and asked myself what it is I'm writing because a lot of it is stream of conscious lyrics. So it's like a 9-month psychoanalysis of myself but it's very true."
Much of the album focuses on her on-off eight-year relationship and the beauty and challenges that brings: "You know, the struggle between trying to have a relationship and also pursuing a career and trying to find a balance and also being honest with myself."
The intensity of the record can be best seen on 'Your Love is Killing', which she's nicknamed "the beast". "That one is just relentless. I wrote that when I was on the Nick Cave tour and I was going through a really tough time in my relationship because I chose to go on that tour as opposed to being at home with my boyfriend.
"It's about how you love somebody and you see what you're doing to that person. Everyone's faced with that and you see the pain in them all the time and it's facing it and dealing with it. So performing that is confusing because it's really cathartic but there were also shows when I was on the verge of tears too."
"I made it a goal that I wanted to be more in charge."
There is also a lighter side to the album that can be seen on last track 'Every Time The Sun Comes Up', which features the line: "I washed your dishes then I shit in your bathroom." It's a song which nearly didn't happen. "I had this demo for a while that I called 'My Springsteen jam'. All I had was the chorus and my band were like, 'Just riff over it – you can redo it'. But it was at that time of the night when we were all a little silly and we were trying to clean up as we were working and broke glasses and the bathroom was where you washed the dishes.
"I was more making a joke about the night because we were just having fun. I was just letting myself be silly for a change and I really didn't think that would make the record but after talking to everyone they said it would be nice for my audience to see that I have a sense of humour even when there's all this darkness."
Now it's time to take the album on the road – yet live shows have always been something she has found daunting. But, after tours with people of the calibre of Nick Cave, her confidence is high. "The tours with people like Nick Cave help with my confidence but it's still a really nerve-wracking thing to do especially when the way I write is so open and vulnerable. My confidence level is pretty high at this moment but it's still a weird thing to do to go and sing in front of these people about your life.
"It's not like I have these fun pop songs, they're pretty heavy, and expect people to want to listen to what I have to say. I'm proud of the songs for being me and true but I'm always going to be a little nervous."
Sharon Van Etten's new album 'Are We There' is out now on Jagjaguwar.