Preview:
Glastonbury 2014
DIY previews the biggest festival in the country, from headliners to the bands making their Glasto debut.
With every year that Glastonbury passes, there seems to be more of a cynical anti-hurrah about the headliners, a more frequent hysteria about the sodding weather - but when it gets into gear, those nagging thoughts immediately disappear. It'll be the same for 2014, where a (relatively) diverse bunch of headliners lead a bill that features several names that might never have expected to play the fest.
2014's bill places legends alongside newcomers, where proclaimed heroes share stages with plucky chancers. There's no doubt a defining performance will come from this year's line-up, but it's difficult to identify who exactly will step up to the plate. Arcade Fire could prove naysayers wrong with a back catalogue-spanning triumph, but in the same respect, The War on Drugs and Lana Del Rey's first encounters with the Pyramid Stage could prove equally as poignant.
Regardless, it's a bill that brings some of the best back-to-backs in recent years; Manics into Pixies; electronic music's lap of honour shared by Bonobo and Disclosure; St. Vincent and James Blake at the same bloody time.
Whether you're still in the midst of planning, about to board the train to Somerset, or even if you're stuck at home with a BBC marathon scheduled for the weekend, the DIY Glastonbury 2014 preview is separated between the headliners, those making their very first Glasto appearance and the even fresher faces (the exciting new bands) capable of making a big first impression.
THE HEADLINERS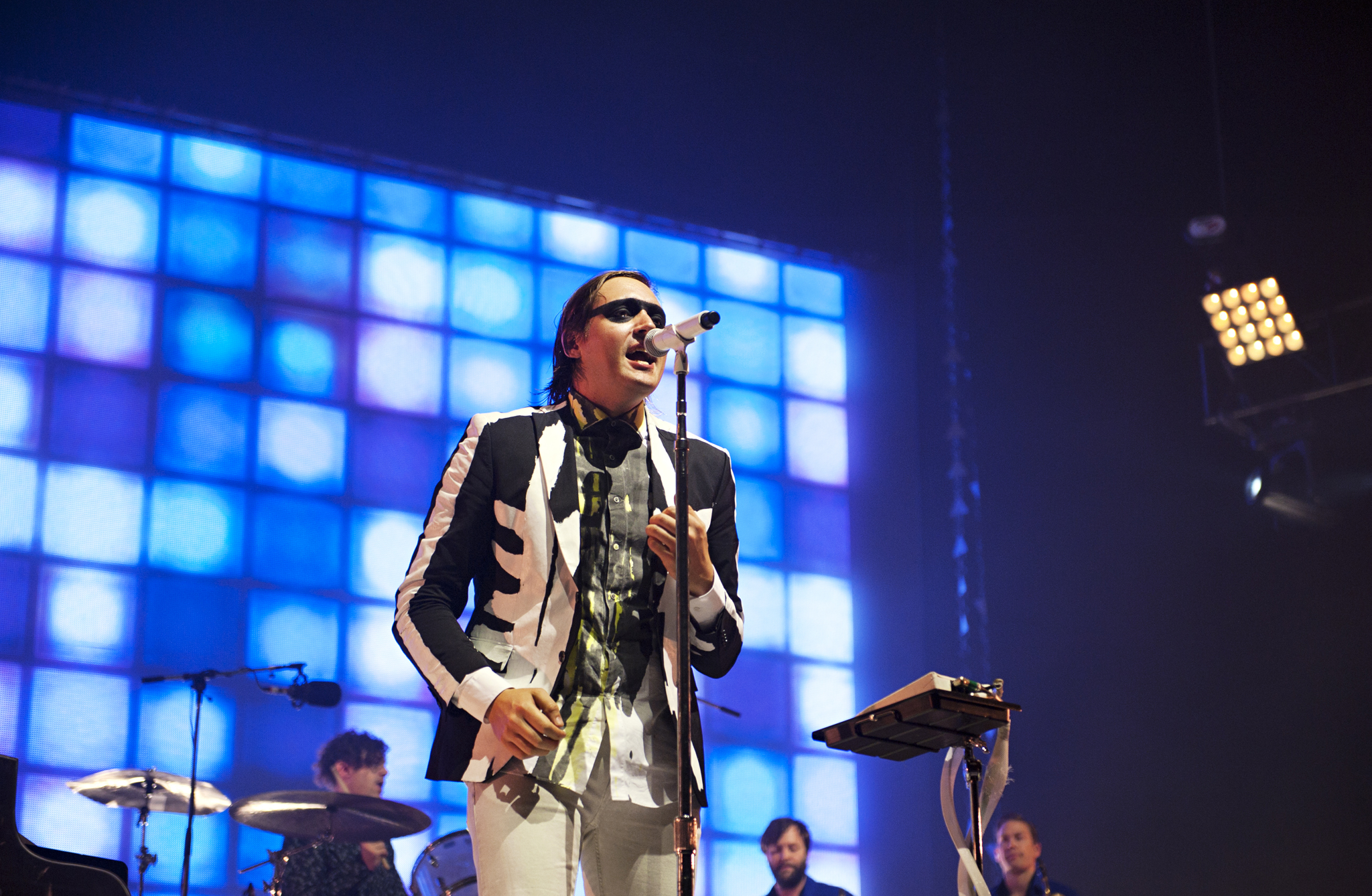 Months before any of the three headliners were announced, Michael Eavis was quite proudly claiming that none of them had ever topped the Pyramid Stage before. On paper it's a strangely predictable trio - Arcade Fire, Metallica and Kasabian have all had their fair share of bill-topping experiences, with Metallica the obvious outlier in the occasion. Kasabian have been dying to headline this festival for years - before the release of 'Velociraptor!', even, some were calling for Serge and co. to get their reward for some undeniably enlivened sets from earlier in their career.
Glastonbury is different for any band, but especially for Arcade Fire. It feels like their world tour has been shaped around this date. Earlier this week claims abounded that they might be playing the 'Tin' Stage, after the Glastonbury site billed them as doing, well, exactly that. Glasto blamed "Tin gremlins" for the apparent error, but a "Tin" stage would make sense. Arcade Fire love their reflective metals; CD cases; car mirrors; suburban door windows. God knows they could explode if given enough wrapping foil. Chances are this will be more than a standard occasion, and given that DIY successfully called #Didowatch (highlight of festival season 2013, Dido appearing on stage with Eminem), don't bet against an encounter with David Bowie.
It's in Metallica that Glastonbury's plotted its potential moment of legend. Heavy metal's first big moment on Worthy Farm, Michael Eavis has already claimed that the band will play the "set of their lives". Even if that arrives after a solid spot of badger hunting, there's no doubt that this is the outstanding Pyramid Stage slot in 2014. This week Eavis admitted that he'd tried and failed to book Prince for 2014, when social media chit-chat got the better of the musician's nerves. Chances are he would have played Metallica's slot, but that shouldn't distract from what's arguably the set of the weekend.
THE DEBUTS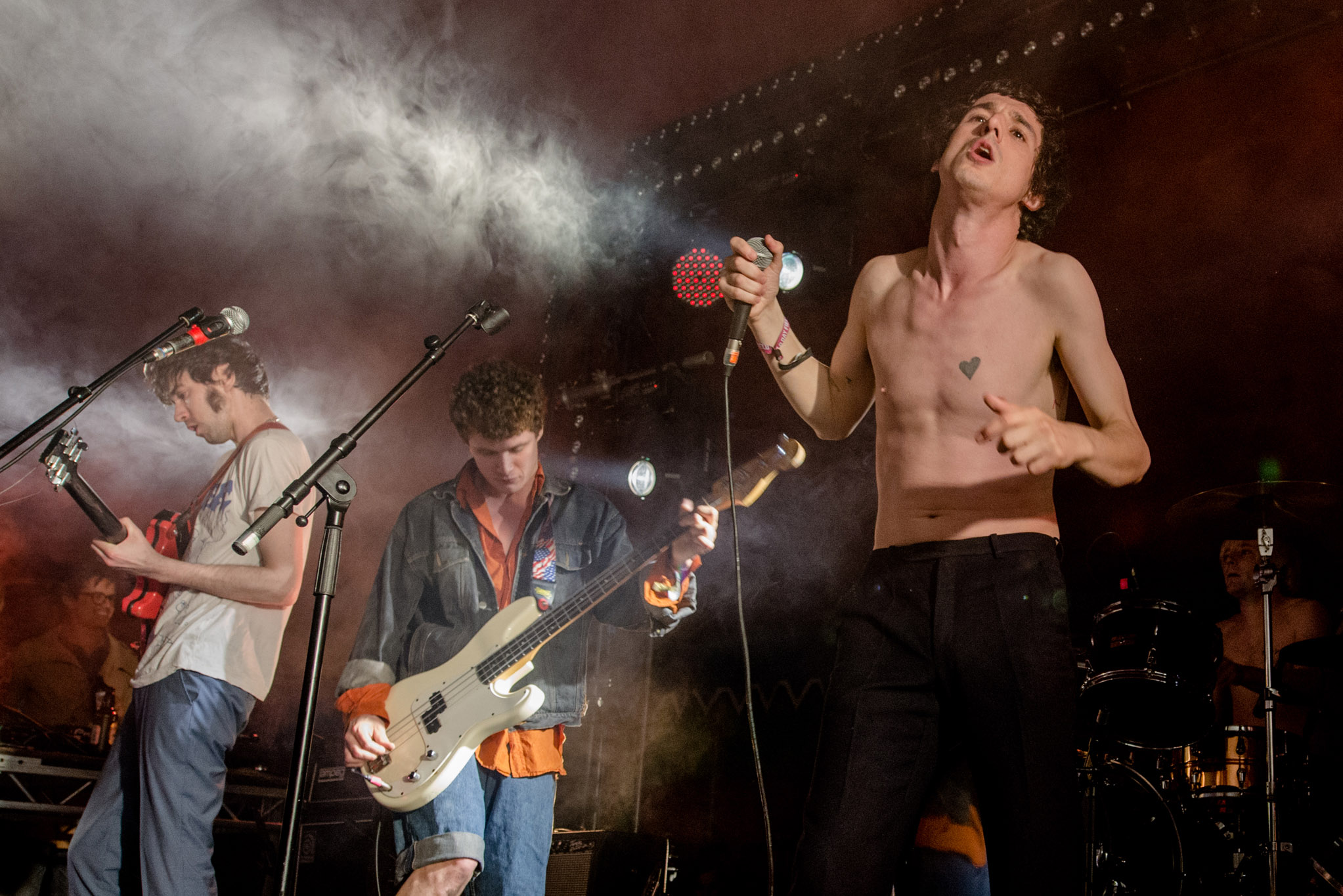 Beyond the headliners and the universally loved oldies like Blondie and Dolly Parton, Glastonbury provides a chances for relatively new bands to make their big next step. One performance can be hyper-shared from BBC footage onwards and, before they know it, a group's records might be selling like there's no tomorrow, before they even make the trip back from Somerset. Janelle Monaé achieved exactly this two years back, Haim even more so in 2013 when (despite a diabetes-related panic), they essentially owned Glastonbury, stormed all over the turf.
With attention turning to this year's bill, already the 'hype' chat seems to be surrounding a specific couple of names. Fat White Family are magnetically attracted to reports of their raucous, exciting live shows, but this is the biggest occasion they've ever played. Whether they strip to within an inch of themselves or play it safe for the cameras, chances are attention will be right by their side throughout the weekend.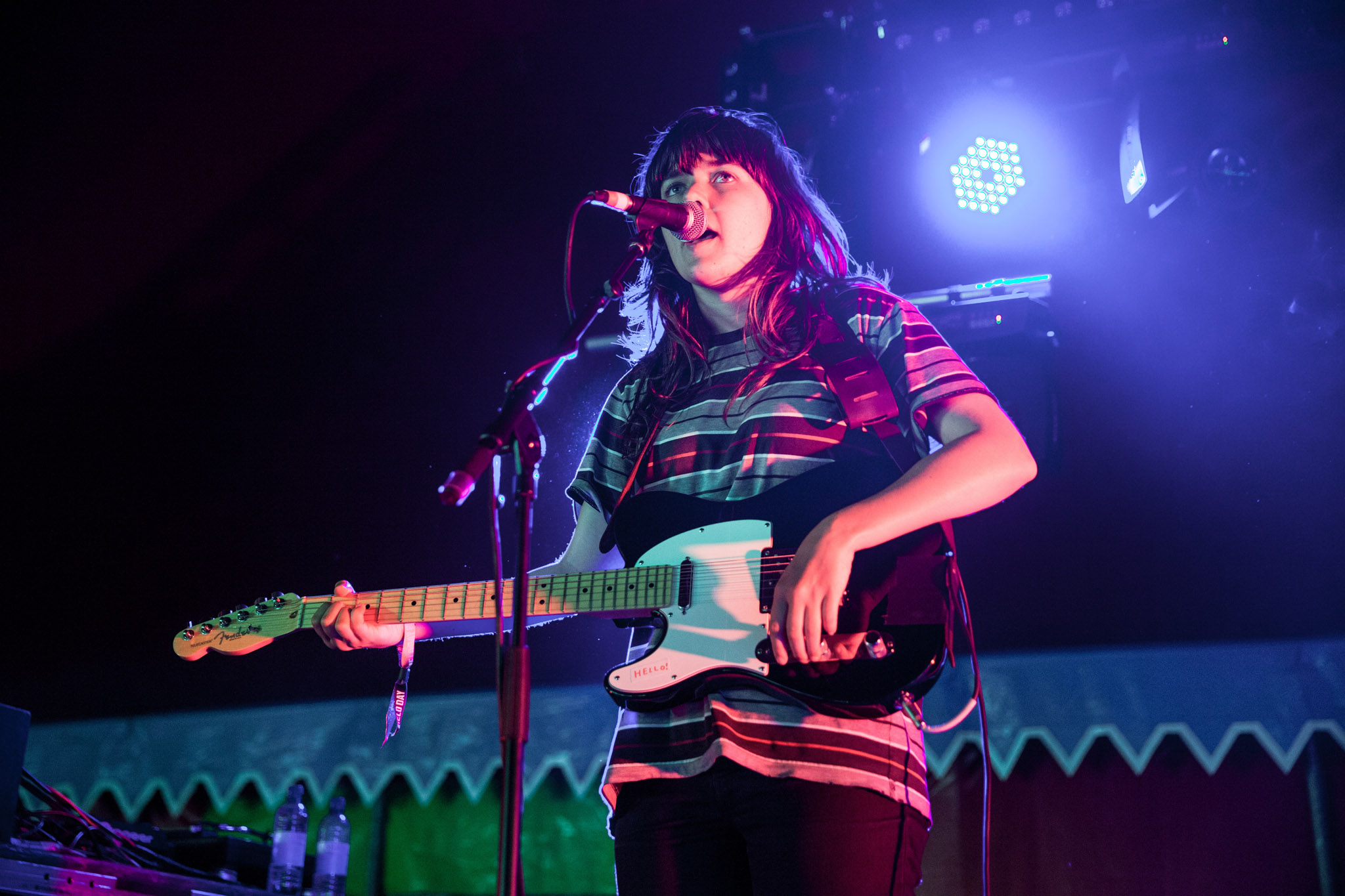 "I won't believe it until my feet are on the stage."
— Courtney Barnett
The same applies for Australian Courtney Barnett. Glasto organiser Emily Eavis recently told NME that she'd had to fight tooth and nail to get the 'Avant Gardener' to make her Glasto debut, but plans came together and Courtney's playing two sets across the weekend, the most notable being on The Park Stage (15.30, Friday 27th June).
"I won't believe it until my feet are on the stage," she says. "Anything could happen between now and then. I could lose my memory like the guy from Memento and forget all my lyrics…"
Courtney tells DIY she'd "die and go to heaven" if she happened to see Dolly Parton watching from the crowd, and she's planning on previewing songs from her soon-to-be-released debut record. "It's all recorded and it sounds mad."
Elsewhere in Glasto debuts, Oxford's Glass Animals are bringing their 'ZABA' debut to the BBC Introducing stage (16.30, Sunday 29th), JUNGLE take on the John Peel Stage (13.00, Friday 27th), Parquet Courts wrestle with The Park Stage (18:30, Friday 27th) and Sam Smith takes to a big billing on the Other Stage (16.00, Sunday 29th).
There's also Wolf Alice, DIY cover stars and a band on the brink of breaking big, if their recent headline tour across the country is anything to go by. Ellie Rowsell remembers sees The Horrors play The Park Stage a couple of years back and thinking "'Ok, you just have to make sure that one day you play Glastonbury. It doesn't matter where, what stage or what time - just do it." They're an essential band to see on the John Peel Stage, Saturday 28th.
THE BEST NEW BANDS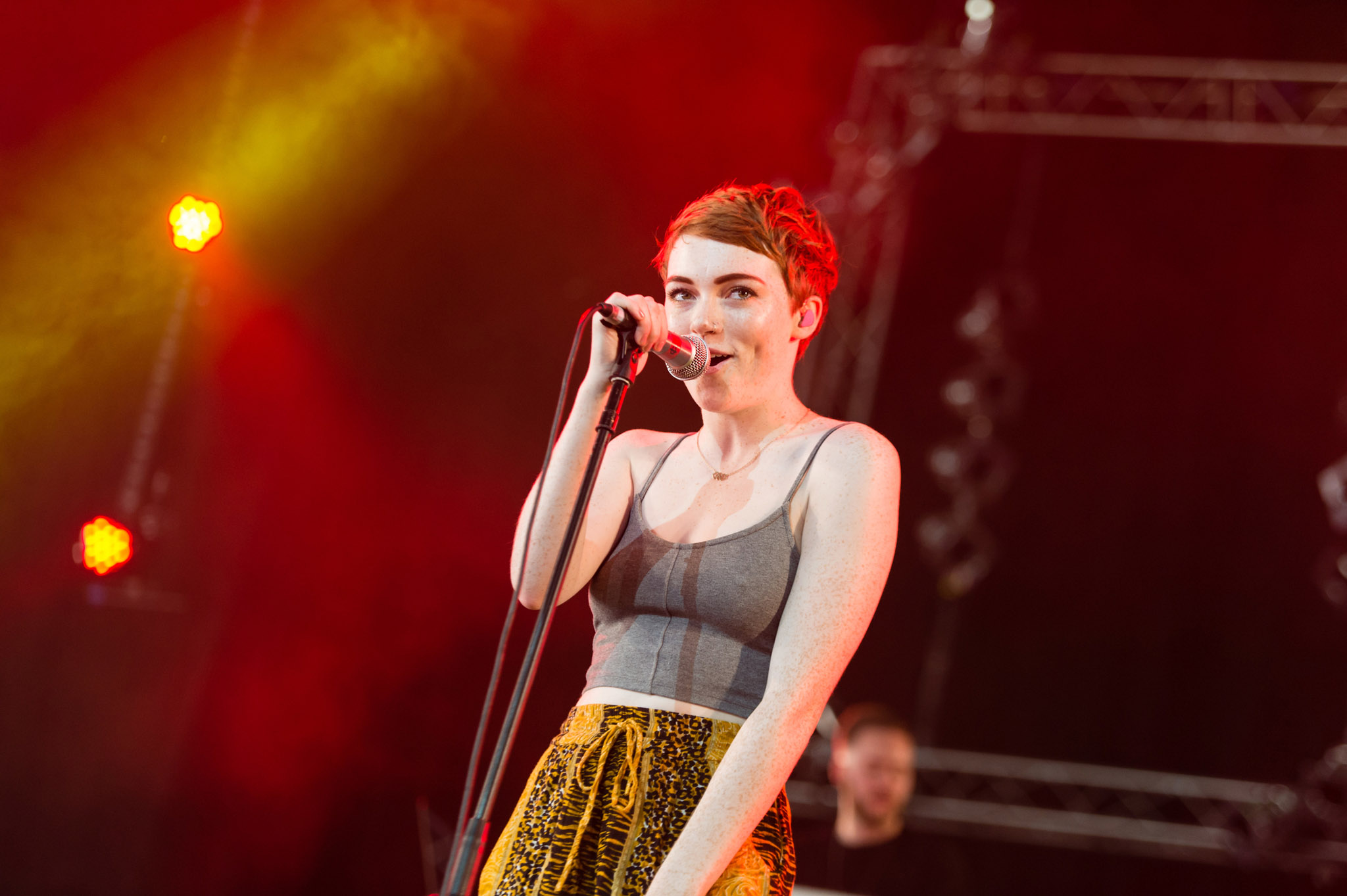 Chlöe Howl is a outlier in some senses, given that she's yet to release a debut album but she's already set to play Glastonbury for a second time. The DIY Class of 2014 cover star is already obsessed with the prospect of playing again.
"I always say... I tell my manager that I'm not gonna do anything else the whole weekend," she says to DIY, clearly bitten by the Glasto bug. "He's like, 'But there are other festivals!' and I'm all, 'No, no! No, no! I'm staying for the whole weekend!'"
If Chlöe's already been caught up in the excitement of the festival, there's a handful of fantastic new bands making their debut at the fest. The BBC Introducing Stage has pretty much stolen all of these for itself, which is all and good - last year George Ezra played a potentially career-defining set, with 'Budapest' being sung back to him a good year before it took on the charts.
Amongst the fresh faces, Liverpool's All We Are have the nerve-wracking honour of sort-of opening the festival. Their Park Stage set at 11.30 on Friday 27th might be the very wake up call punters need to kick off a weekend, with a funk-spliced, intensely psychedelic take on pop going way beyond the friendly Bee Gees comparisons it's been picking up. "It's not really funk that we do. It's just groove-based. That's always existed. People just wanna get down," explained drummer Rich O' Flynn in a recent DIY interview.
If "getting down" is on the agenda, fans will do better to top seeing Gengahr playing the fest for the first time. London-based and fresh from touring alongside Wolf Alice, expect to see these guys playing a much bigger slot this time next year - for the time being they play BBC Introducing at 14:15 on Saturday 28th.
There's also a more subdued supply from Manchester-based newcomer Låpsley, with Holly Fletcher barely fresh from sharing her head-turning 'Station' track. A similar vibe comes from Lake District duo Aquilo, who bring ground-shaking bass and smooth-as-can-be vocals to the occasion. If that's a sleep inducing equation, you're best sticking with Beaty Heart, a South London bunch who sing songs about weed dealers and bound about the stage like there aren't any walls to tragically run directly into.
DIY will be bringing you the highlights from Glastonbury 2014 over the weekend, as well as a review of the festival.

Get your copy of the latest issue