Cover Feature:
How to Dress Well: "I've never worked this hard on anything in my entire life"
With How to Dress Well, Tom Krell is making music from the heart.
Tom Krell - otherwise known by his stage name How to Dress Well - is unfortunately jetlagged. Sat at a table at London's Hoi Polloi restaurant he orders a cleansing drink - an interesting mix of kale, squash, and an array of different herbs and wild greens - in order to help soothe a sleepless night that involved watching the NBA. He's got a copy of May's DIY, and before he's even opened it he's already making astute observations about the cover. The Horrors grace it, and when he glances at it, Krell's mind buzzes with ideas about the minute details - what does their style say about them, and what is it with those 80s haircuts? This is a man who is unabashedly meticulous in his ways, and on his new album 'What Is This Heart?', it is all about exploring the little details.
Recorded in Berlin over a six-week period, Krell's work ethic on 'What Is…' is more of a painstakingly conscientious method that he has mastered over time. He worked ten - sometimes twelve hour days on the record, taking around three days off in total during the entire six week stint. Live he now plays with a full band, but Krell still records by himself, seizing control of every individual song and poring over each component alone. He recalls how he slid down "a slippery slope of obsession" - an obsession that led him to examine and study the subsonic sounds of each individual tune. "It doesn't sound anything like 'Yeezus'," he claims, pulling that line out of one of his continuously running trails of thought. "But because it's Kanye, every single element is like a boutique element, you know what I mean? Everything is fucking top of the line.
"I wanted to make a record where I put on my finest headphones and listen to everything having its own space," he explains, as if trying to articulate a huge, grand vision. Initially Krell was just going to record for two weeks, with the intention to produce a record that was along the same lines of 2012's 'Total Loss'. But as weeks became months, Krell found himself completely fixated on the songs he was producing. "I wanted everything to really hang together with a real elegance and coherence," he divulges, sounding incredibly passionate. "I've never worked this hard on anything in my entire life."
"The world we live in is pretty inhospitable to love."
— Tom Krell
Always one to buck assumptions, Krell's music is consistently diverse, forward-thinking and uncategorisable. His discography has meandered from the weirdly textured, ambient-pop beginnings of 2010's 'Love Remains', to orchestral renditions of those songs, to the more sonically adventurous and emotionally draining 'Total Loss'. On 'What Is…', he's travelling further ground - he's exploring terrain he hasn't crossed before. It's thick, sprawling stuff, and we both come to the conclusion that it's a record that can't be hit head-on - it needs time to be metabolised by the listener. He expresses that this record is "more like a meal," than anything he's made before, and that it certainly is.
It's not just a musical meal though - it's an emotional one too. Krell happily talks at length about the places he traversed mentally and emotionally while recording this album, from beginning with the song 'Blue' that was ultimately scrapped (an "intensely beautiful" a capella about his brother Dan that Krell felt was too confessional), to the last song on the album 'House Inside (Future is Older than the Past)', a song inspired by something his mother said to him ("we think the future's new but it's actually older") "in a dark moment". In regards to 'Blue', Krell's adamant about the reasons surrounding his decision to let it go. "I know my music is personal, but I want it to be personal in a way that somehow opens up to be universal as well," he reveals, seemingly scared at the thought someone might miss this when listening to it. "I can't remember which one, but one of the famous Greek tragedians said 'tragedy in excess falls flat'. If you're just crying and crying and crying, eventually people are going to be bored by it - they're going to be bowled over by it and then you lose the affect."
Krell's incredibly open in talking about things that are most personal to him, and as the conversation continues, we start to dig deeper into his outlook on the ideas he explores on all of his records, and things take an intriguingly philosophical turn. He talks about sitting on a song for several weeks, going over everything in his head from what a new record might be to where he feels he's at. "I started thinking about human communication, questions and answers, and the ways in which we live under the banner of questions or answers," he discloses, his mind beginning to ride a deep train of thought. "Sometimes you need a question in order to like motivate yourself or whatever - get out of bed. Have a child. Whatever you're gonna do.
"I started thinking a lot about these things - and my writing process is very freestyle, very associative - so I started realising that I was constantly re-associating people. I would be on a train freestyling - not a literal train, but a trail of thought - and someone would pop into my head like an ex-girlfriend or my cousin, and I would remember something they said to me and I would freestyle it out." Instead of letting these ideas just float around in his mind, Krell began "taking it all out of the quotation marks," flirting with the idea of "leaving a lot of conversations and a lot of questions in the lyrical content." The result is that 'What Is…' certainly feels like an observation of these conversations, and it sounds like a train passing through many drastically different environments en route to its destination.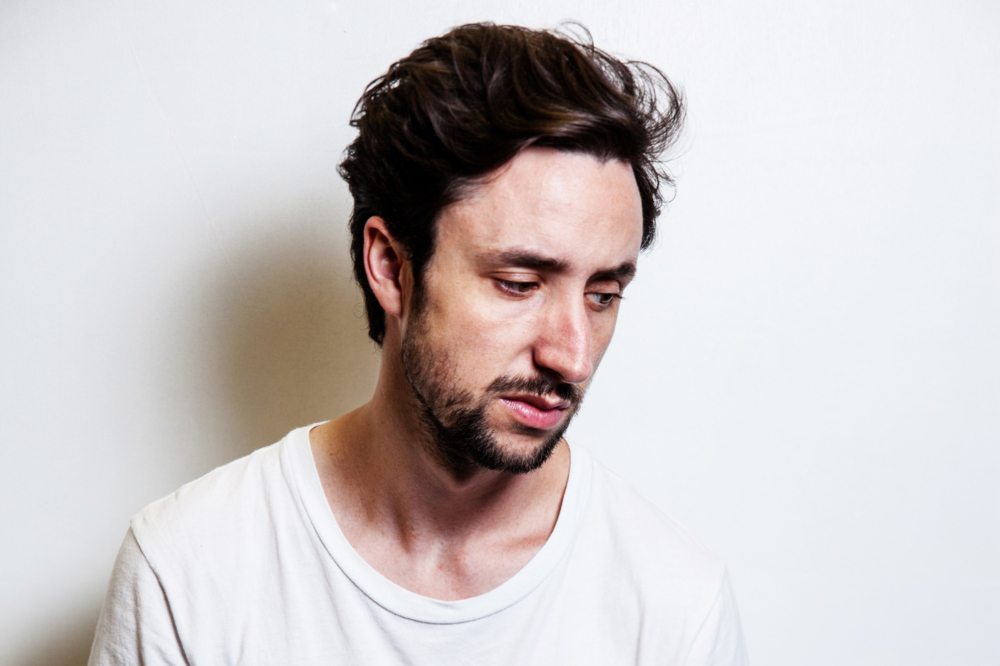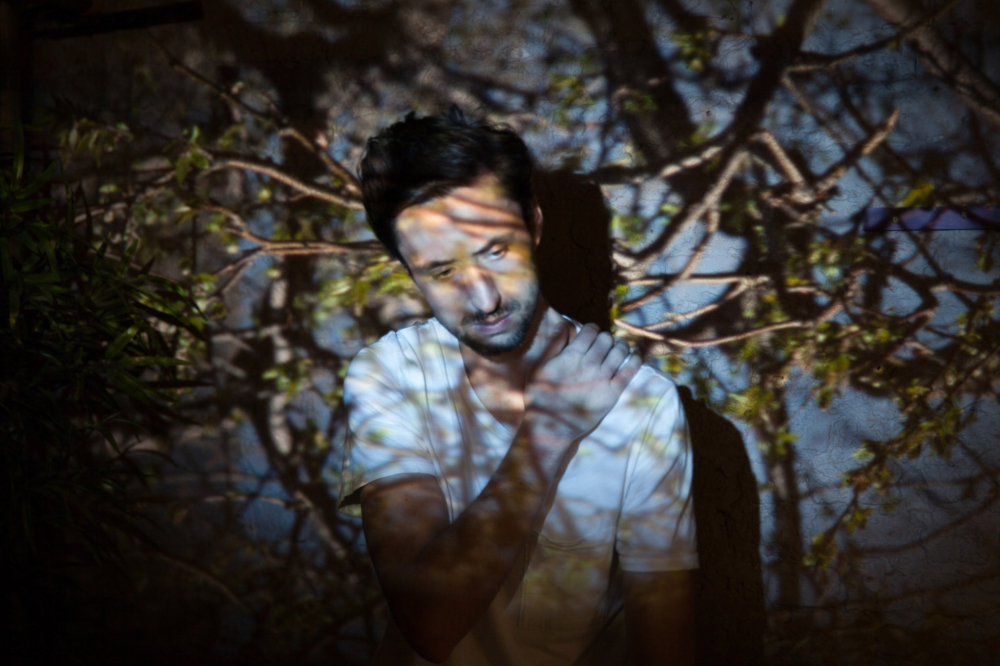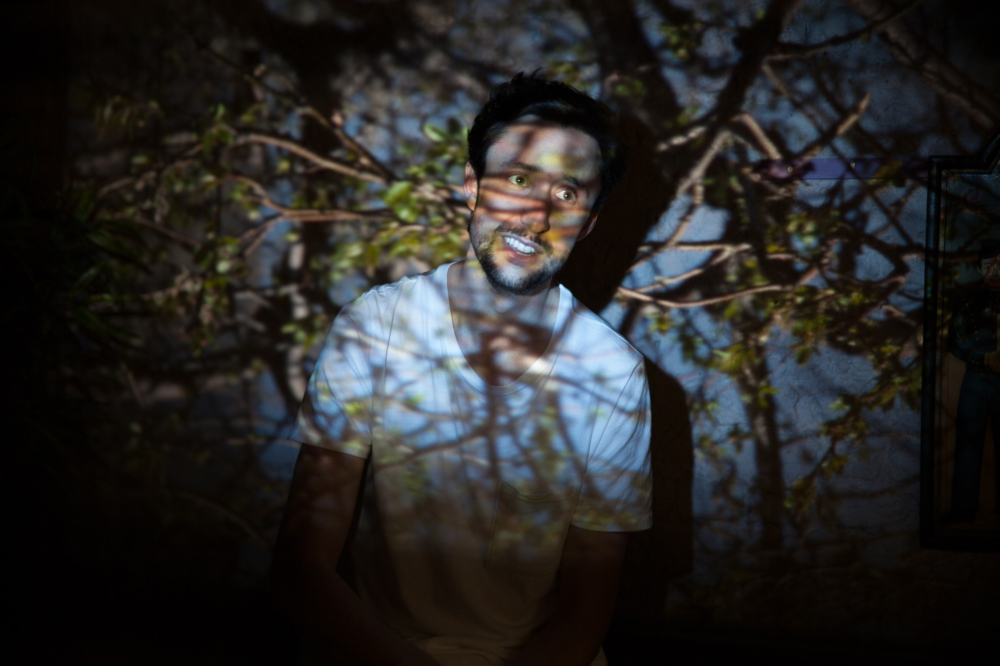 But how does Krell live under the "banner of questions and answers"? What motivates him to get out bed? He says that while he loves making music (and he doesn't consider it work - "work is awful," he proclaims, denouncing it as "the downfall of civilisation"), the idea of having a child is something he's also considered. "I think a lot about what it means to have a child," he says - and it's obvious he does. Krell's set at The 100 Club the night before included a lullaby, while the song 'Very Best Friend' is seemingly built on the foundations of childlike wonder. What's more, he explains that the song 'Childhood Faith in Love' is about how "we need to look to the way we felt as children about love," going on to reveal how it "disparages the present sort in favour of the past and the future."
Ever since he was 15, Krell's songs have been dabbling in the same themes - "love, heartache, static joy, open intimacy" are just some of the few he describes - and while 'What Is…' explores these ideas even further, it feels like his most emotionally open record yet. "I was feeling very disheartened about love in the present sociopolitical, whatever world we live in," Krell says on his mindset when writing 'Childhood Faith in Love'. "I think the world we live in is pretty inhospitable to love. I was thinking that if I want love in the future - if we want to live in a world where love is welcome in the future - then we need to look to the way we felt as children about love."
Throughout the conversation and outside of his philosophical thoughts (we indulge about many subjects, the anecdotes of which would build up to a biography of Krell if disclosed here), Krell provides insight into new tracks he's been working despite 'What Is…' not even being available yet. He's incredibly prolific, and his excitement is palpable whenever he sings a line from a new track he's been working on, or describes the vision of it as a whole - "maybe it could be a piano ballad, or maybe it could be super gnarly distorted guitar with me singing on top!
"I feel like on whatever my next record is, I can do whatever I want so long as I come from that genuine spot, and so long as it feels right to me, I'll put it out. I always like to be a bit surprising and buck assumptions and trends - I like to try and start trends." He leans back and stares off into the distance, the metaphorical train in his mind is preparing to leave the station again. "I just really like to make music," he simply states, that rare simplicity perhaps drawing from exhaustion due to diving so deep into his own brain. "Part of me is just so exhilarated by feelings, and part of me doesn't really understand what else I'm supposed to do. The song 'Port Cyril' is based on this film The Kid with a Bike - I watched that movie like seven times and each time I watch it I'm just so bowled over by intense love and sadness and sympathy, a that to me is just one of the most thrilling things imaginable as a songwriter."
Taken from the new DIY Weekly, available to download for iPhone, iPad and Android or read online now. How To Dress Well's new album "What Is This Heart?" is out now via Weird World.

Get your copy of the latest issue