Interview:
Childhood: "It's a pretty breezy album"
One of the highlights of Reading & Leeds 2013, Childhood are back and this year they have a debut album in tow.
Manic shouting and pointing lasers in each other's faces might not be how you picture a band recording an album in the studio, but for Childhood, it's the new norm. The London-based four-piece release their anticipated debut LP 'Lacuna' this August, and it's clear that the journey is just as vivid and vibrant as the album itself.
"It was about getting everyone into this super creative, don't-give-a-shit mindset," excitable frontman Ben Romans-Hopcraft says on the band's studio antics. Recorded "basically in a day" with the go-to alt-pop producer Dan Carey, 'Lacuna' is a rich, brightly-coloured album that has as much a summertime shimmer as it does light shades of melancholy. Those hooked from the sound of their first woozy single 'Blue Velvet', or even the more recent psych-driven 'Solemn Skies' will feel right at home on 'Lacuna', an album that's as much doused in radiant sunshine as it is pale moonlight.
While it definitely has a distinctive summer sound, Ben doesn't necessarily consider Childhood strictly a band who provide seasonal anthems. "I think it's just one of those inane things that comes out of writing music for certain reasons," he explains. "For me, I never made music that I really wanted to hear before I was in Childhood, you know what I mean? There's a little bit of melancholy in it, but it's not really too sad - it leans to a more ethereal quality for me rather than a sad quality. It's a pretty breezy album in many respects."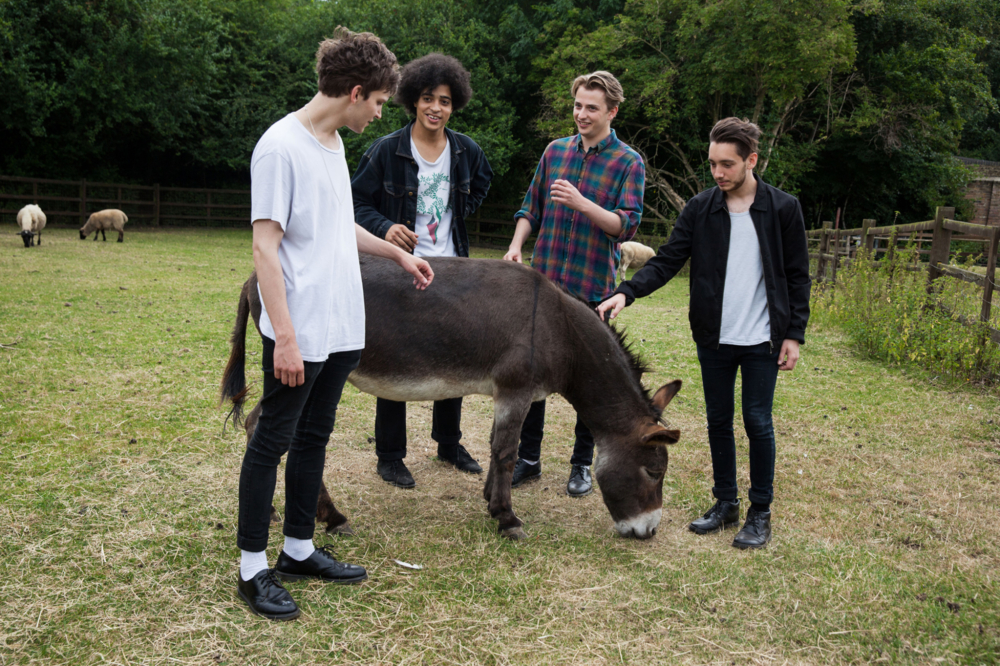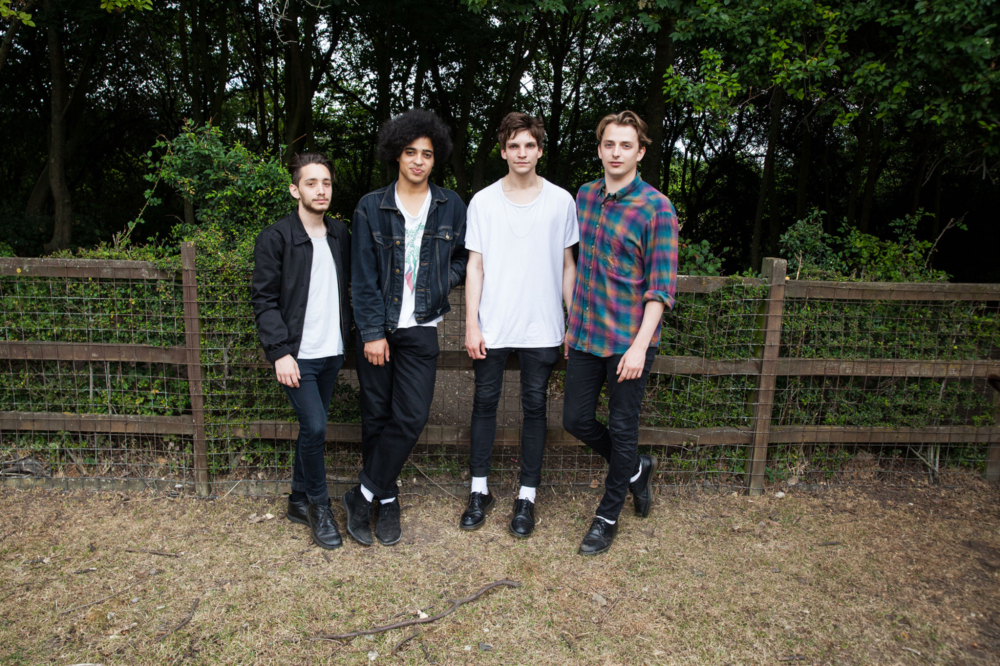 "Maybe we should take Reading & Leeds a little more seriously than last year!"
— Ben Romans-Hopcraft
It all starts with 'Blue Velvet', a song that's become a massive fan favourite ever since it emerged as the band's first single in 2012. Two years on, Ben is just as chuffed about that track as he was the day he wrote it. "I actually love it!" he proclaims. The song was originally recorded back when they were a three-piece, but on 'Lacuna', it's meatier, grander - it's more of a fully-realised vision. "This time we played it live and got some new textures involved," Ben continues. "We love the song, and it felt like it would be good just to kick off the record with what we thought was our instant classic! It's good to go to a familiar place to start something new, I think."
Another huge tune in the history of Childhood is 'Pinballs', a track that took everyone by surprise when it emerged at the beginning of the year. A sprawling seven-minute psych-pop jam, Ben is highly enthusiastic when he talks about that song's ultimate influence on 'Lacuna'. "For better or worse, when you see us live, we tend to go off on one, and I think it was inevitable for us to put out a track like 'Pinballs'," he says. "There are so many bands that do the same kind of thing as us, and me personally I can't listen to a certain sound for that long. The main vibe was just complete intensity at all times - that's what we tried to portray."
With festival season well and truly in swing, Childhood have been preparing themselves for bigger stages this summer. Having completed a short run of UK headline dates back in spring before heading out on a tour supporting Interpol which has only just wrapped, Ben is confident in his band's ability, even if it means being a bit more 'mature'. "I'm a massive Interpol fan so for me, it was like seeing celebrities," he bashfully states. "They're really chilled, humble people. They're not constantly throwing beers around the dressing room and stuff," he laughs.
The band return to Reading & Leeds this year too, having already played the festival when they opened the BBC Radio 1 / NME tent, and closed the BBC Introducing stage last year. "I got to hang out with bands that I liked all day, eat catering and get really pissed," he divulges - whatever hazy memory remains is clearly a fond one. "We're playing quite high up on the Festival Republic stage this year, so I feel like maybe we should take it a little more seriously rather than drinking vodka at six in the morning like we did last year!"
Taken from the August issue of DIY. Childhood's debut album 'Lacuna' is out now via Marathon Artists / House Anxiety.

Get your copy of the latest issue