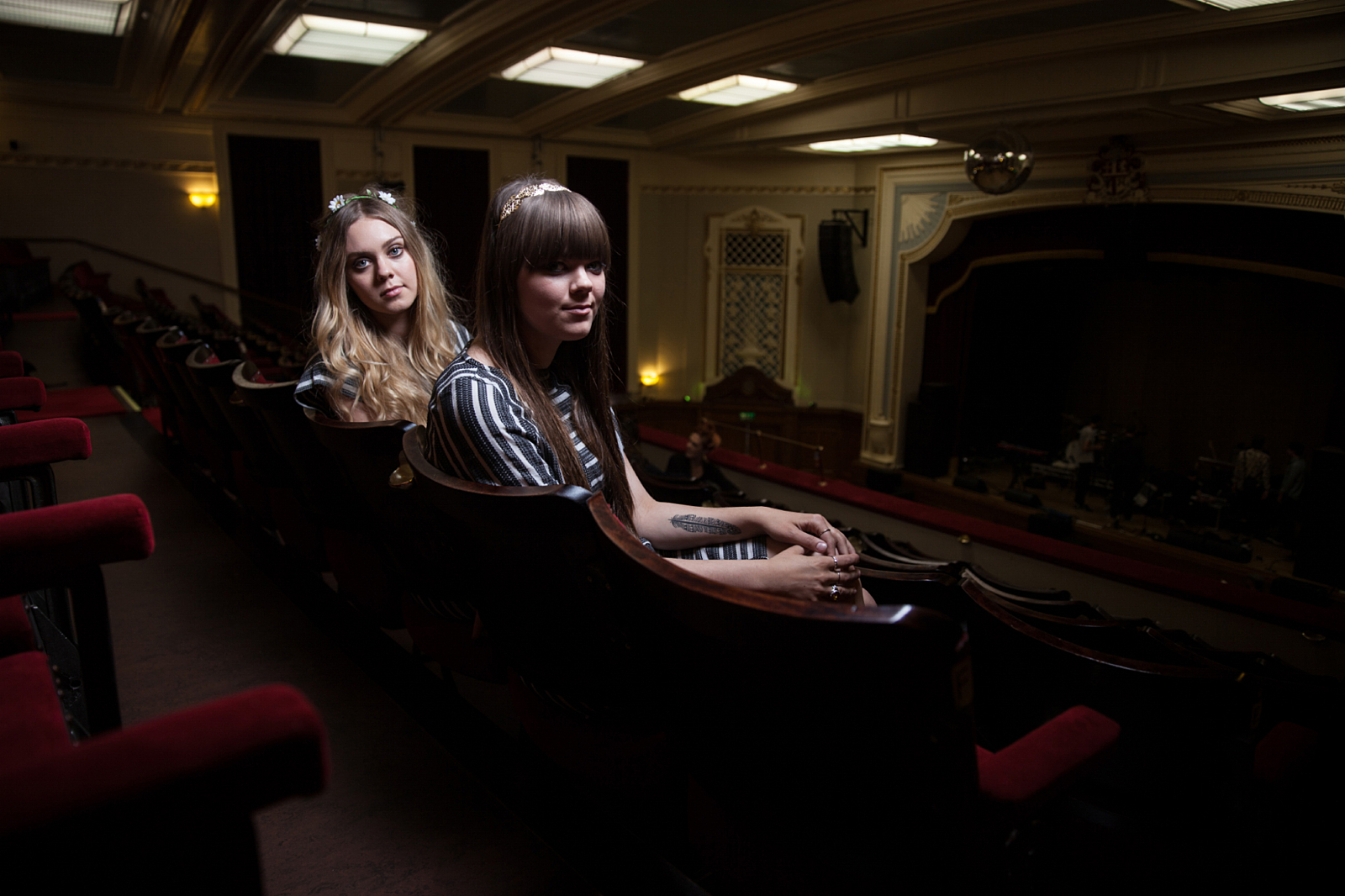 Photo: Emma Swann
Live Review
First Aid Kit, Royal Albert Hall, London
24th September 2014
First Aid Kit are good enough to excel in any environment, but this feels like the perfect match.
As their biggest headline show to date begins to pick up steam, Klara Söderberg stops to recite the time, five years ago, when their booking agent once told them they'd play London's Royal Albert Hall. This was pre-debut album, before anyone knew 'Emmylou' was within people's reach, before heads began to turn in their thousands. First Aid Kit don't write fairytales, but if they did… It sounds like mere fiction, but given the step-by-step ascent both Klara and sister Johanna have experienced, it's one of many truths that neither could have imagined when they were starting out.
This is a night to top off the pair's biggest ever year, and it's rapturously met with a perfectly fitting standing ovation. First Aid Kit were always going to get here eventually, but to do it in five years seems like a remarkable achievement.
It's no less than what they deserve. Major label debut 'Stay Gold' ups the ante on their sweet harmonies and on-point songwriting. Several highlights make an entrance tonight, at a gig performed in front of family members - including their father, a permanent fixture on the sound desk - and just about anyone that's followed their journey up to now.
Dressed head to toe in glittering gold, the Swedish sisters are all smiles throughout. They boast a local string section and a full band to match up to their increasing expansiveness on record. But it's when things are stripped back - even in this almighty venue - that the magic of the duo is fully released. Microphone-free, they perform a stunning take of 'Blue', and inevitable closer 'Emmylou' begins bare-bones, only highlighting the chemistry these two strike up by default. Fancy instrumentation, a grand stage set-up, the location of their dreams - First Aid Kit are good enough to excel in any environment, but this feels like the perfect match.
Where do they go from here? Once the applause is soaked up and the pair bid their farewells, there's a nagging sense that this is only the beginning. Making music is instinct to the Söderberg sisters - it's what they grew up doing and it's the craft they've mastered. Bigger venues and even greater occasions are already waiting in the wings.

Get your copy of the latest issue