Interview:
Philip Selway: "I still feel the need to prove stuff"
With a second solo album due this month, and his other band about to head back into the studio, Radiohead's Philip Selway is as focused as ever.
Four years on from his first unexpected forays into a solo career with the gorgeous English folk of Familial, Philip Selway returns with his second LP, the altogether more expansive 'Weatherhouse'. A much bolder collection than its predecessor, it bears the hallmarks of the music he makes with his four mates from Oxford, and is in fact the product of an extended stay in the Radiohead studio. "It was basically us holed up there, on and off, for six months. We've just got so much lovely gear there that we've accumulated over the years." The self-imposed isolation and the paring down of the band to just three members, Selway included, reaped dividends. "It was a very enclosed session and it was lovely for it because it gave us the freedom to try stuff out and have the confidence to try it out. It felt like a band."
If Familial was born of Selway's anxiety at turning 40, 'Weatherhouse' finds the long-time Radiohead drummer pushing his artistic limits as he moves towards the next milestone. "I still feel the need to prove stuff - if only to myself - musically. You do have your landmarks. For me, 50 is very much on my horizon now. It gives a focus to things and you think, 'What do I want to have done by then?'" That creative unease is what drives him on, that fear of. "And it's a big grey area, beyond 50 in music. You think, 'Will I be relevant by that point?' I'm very much hoping so, and I feel that in my own right, and as part of what we do in Radiohead, hopefully that would be something that would carry on and on, but you never know." Does that mean that we won't be getting any MOR country albums from the members of the band? "The bluegrass record, maybe that's the big wake-up call that maybe it's time to do something else now." We remind him that Ed O'Brien wanted to do three-minutes pop songs just before 'Kid A' was released - an album which, needless to say, wasn't exactly Stock Aitken Waterman material. "Three-minute pop songs, though. They're good," he says. But 'Treefingers' isn't one of them? "Well, it's got its poppier elements," he smirks.
But despite his relative maturity (think in terms of a nicely-aged Merlot), Selway is still very much developing his sound as a songwriter in his own right, and it's clear that his latest offering benefits enormously from the self-assurance gained through that first release. "In some ways 'Familial' was an apprenticeship and I came out at the end of that thinking, 'Well, I can do that.'" Modest to a fault, he has proved that he most certainly can, but that's not to say that it was plain sailing. He freely admits that presenting the music to a live audience was nothing short of nerve-wracking. "Going and playing the stuff live, that stretches you in a completely different way. There's just something very immediate about that. At least when you're recording you can just keep plugging away at it. It's not that I was short of experience on stage, because there was plenty of that." He pauses and grins. "But it's just that it was a different context and a different kind of stagecraft that needed to be learned. And, as a consequence, it was a very steep learning curve but I felt it kind of got there." There's that modesty again.
Before either LP was possible, though, Selway had to first find his voice. Quite literally. Initially he took singing lessons as he searched for a texture he was comfortable with and that he felt he could genuinely call Philip Selway. "I think there's that realisation when you start singing; 'Oh, God. That was voice when I'm singing in the shower, actually, it doesn't quite live up to that.' And there's a natural assumption that anyone can do it and that it must be really easy but you're just not trying hard enough. And then you get into it and realise that it's just really difficult." While his vocals were more hushed on 'Familial', this album sees him approach the microphone with conviction, projecting his voice proudly outward as it does battle with the wider range of sounds and increased volume. You have to, of course, address the elephant in the room. The one with the beard and the shoulder-length red hair. Has he had any advice from the singer he's drummed behind for the last twenty-odd years? "No," comes the mock-emphatic response, laughing when it's suggested that Yorke's an awful singer anyway. "Oh, shocking. I wouldn't want to emulate him!"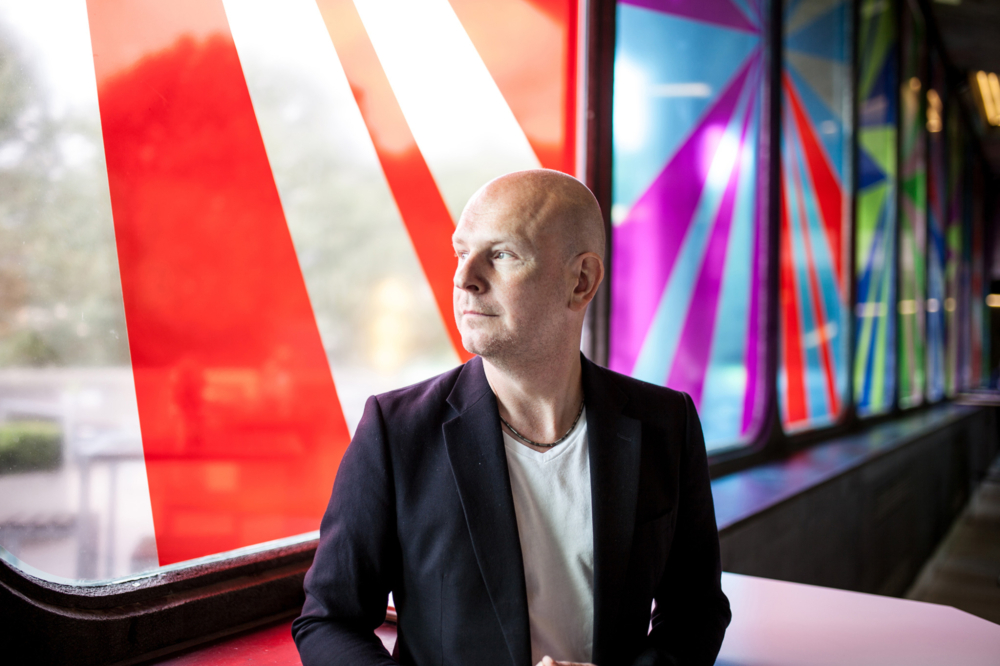 While singing on a full album's worth of material was very much a case of breaking new ground, there's one area where Selway has built up a decent bit of pedigree over the years. However, despite a rather impressive percussive CV ("I've got form!"), he eschewed drumming duties first time around, instead allowing Glenn Kotche of Wilco fame take the timekeeping reigns. "On the first record, apart from the first track, I didn't really hear any drumming parts, and so Glenn came and did the drumming, which was amazing because he's an incredible person and a lovely person." 'Weatherhouse', however, sees him returning to the drum stool, albeit after a fair bit of cajoling from his bandmates on the album, the diverse, multi-instrumental talents of Quinta and Adem Ilhan. And he begrudgingly admits, "I actually really enjoyed doing it." Indeed, where 'Familial' started with the vocal melodies and built out from there, 'Weatherhouse' actually started with the rhythms. "I had the songs when I went into the studio, but bar doing a guide track, the first thing was the drumming. And starting from that point of view opens out the whole scope of the track. From there, it felt like a very different record to 'Familial'."
Writing words also didn't come without a similar amount of graft. Selway has said before that he felt as though his lyrical skills were suspended in time from the days before Radiohead took off. With band duties dominating the majority of his adult life, he had to pick up where his teenage poetry left off. "I'm not Bob Dylan who can sit down and things will just come out, but with Radiohead's schedule and my schedule, it's all very protracted. And so when you're just presenting ten songs every four years, you want to make sure that what you say in those songs is well said, and that you stand by it." And it's that quest for authenticity that has encouraged him to stay away from overly grand statements or flowery language, instead choosing to keep things efficient and unpretentious as he works within his own lyrical parameters. "There's not a huge amount of metaphor in there," he laughs. Well there are a lot of awful metaphors. "Yeah, and at the points where they do creep in, I'm going, 'Deary me.' I just want it to be emotionally resonant."
With live dates on the horizon, and a young family at home ("If you've got your priorities sorted out then that leads you to the right decisions."), what about his full-time job? Work on the follow-up to 2011's The King of Limbs will begin this autumn. "It'll be interesting whenever we do come back in, with me having done this second record, and I've had a commission from the Rambert Dance Company. All these things feed back in, they're all things that stretch you and you bring those skills back with you. But that's the exciting thing about getting back together; nobody has stayed static." The process within Radiohead is a democratic one, with each of its five constituent voices having a say in the future sound of what has become an institution as the band move into their third decade. "Everybody will be coming back in with different perspectives on music and how to make it. But also with a stronger sense of what you can bring musically. We've got very strong senses of our own musical voices, and doing this there's no better way of really honing in on what you do musically." And with that he's off to the Waterloo IMAX to see Guardians of the Galaxy with his family, his priorities clearly sorted. After we get him to sign all of our Radiohead albums, of course.
Taken from the October issue of DIY, out now. Photo: Emma Swann. Philip Selway's new album 'Weatherhouse' will be released on 6th October via Bella Union.

Get your copy of the latest issue
More like this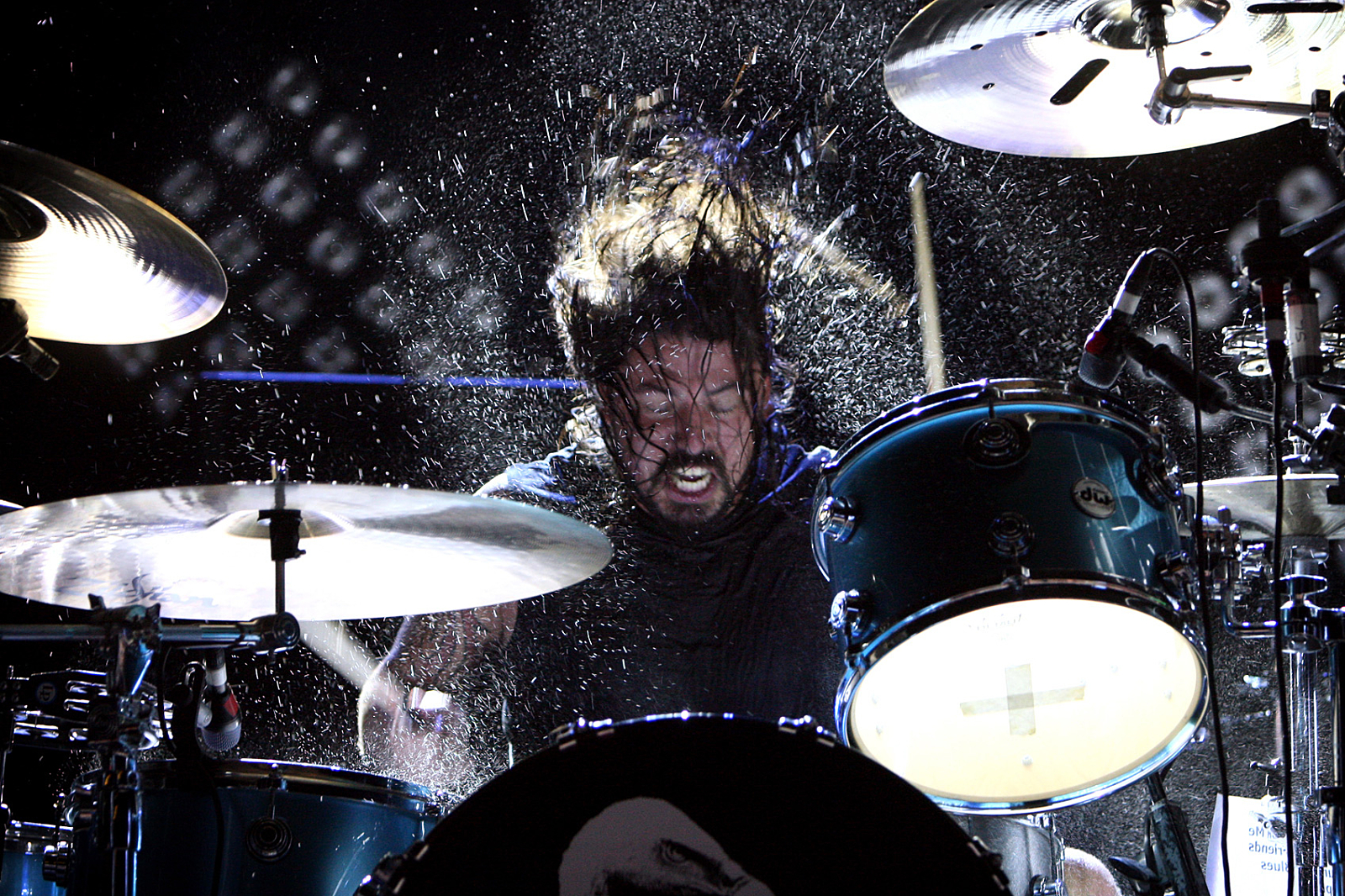 With Foo Fighters' eighth album out this week, David Zammitt profiles the drummers who have come from behind the kit to take the limelight.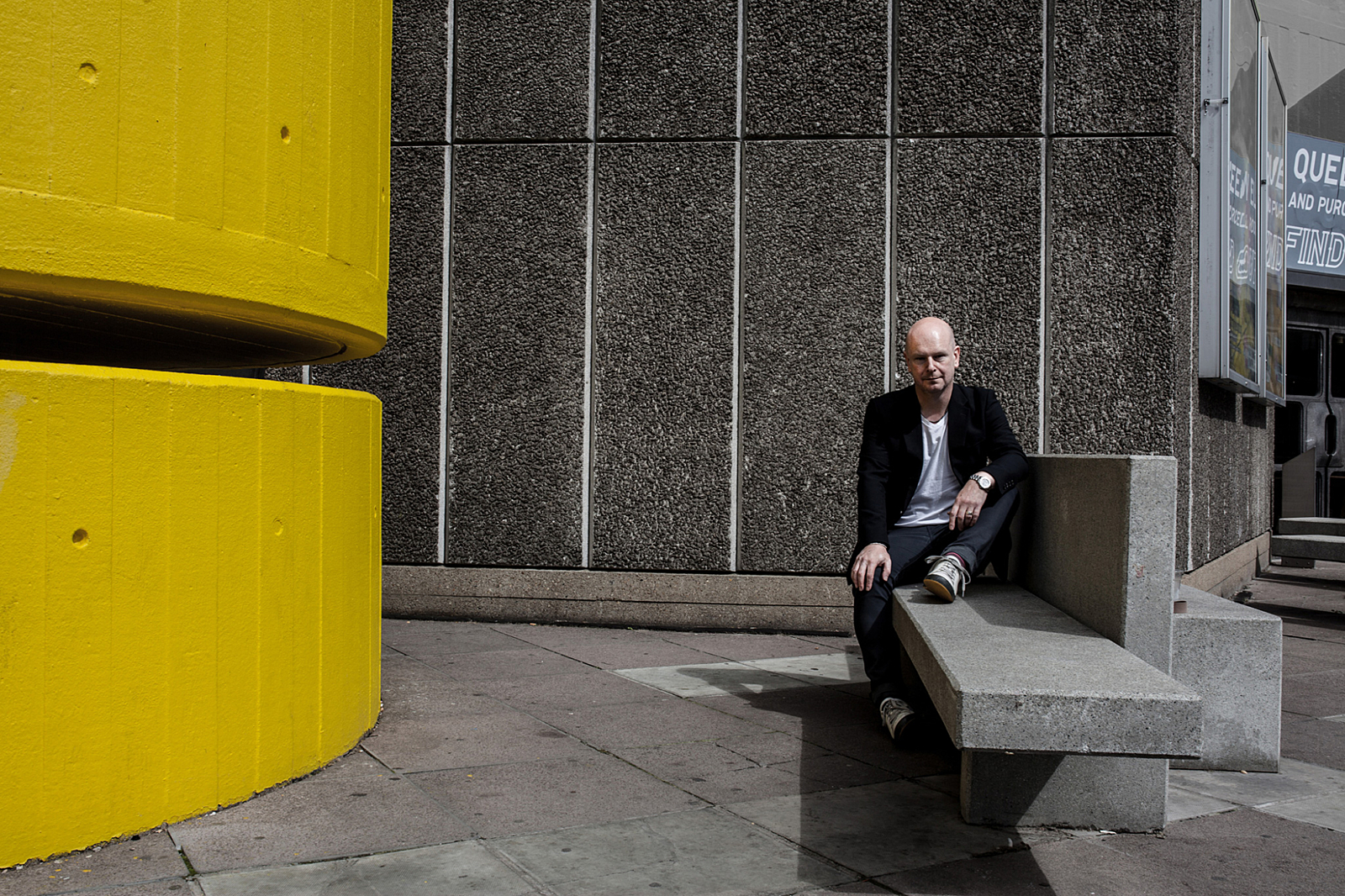 With a second solo album due this month, and his other band about to head back into the studio, Radiohead's Philip Selway is as focused as ever.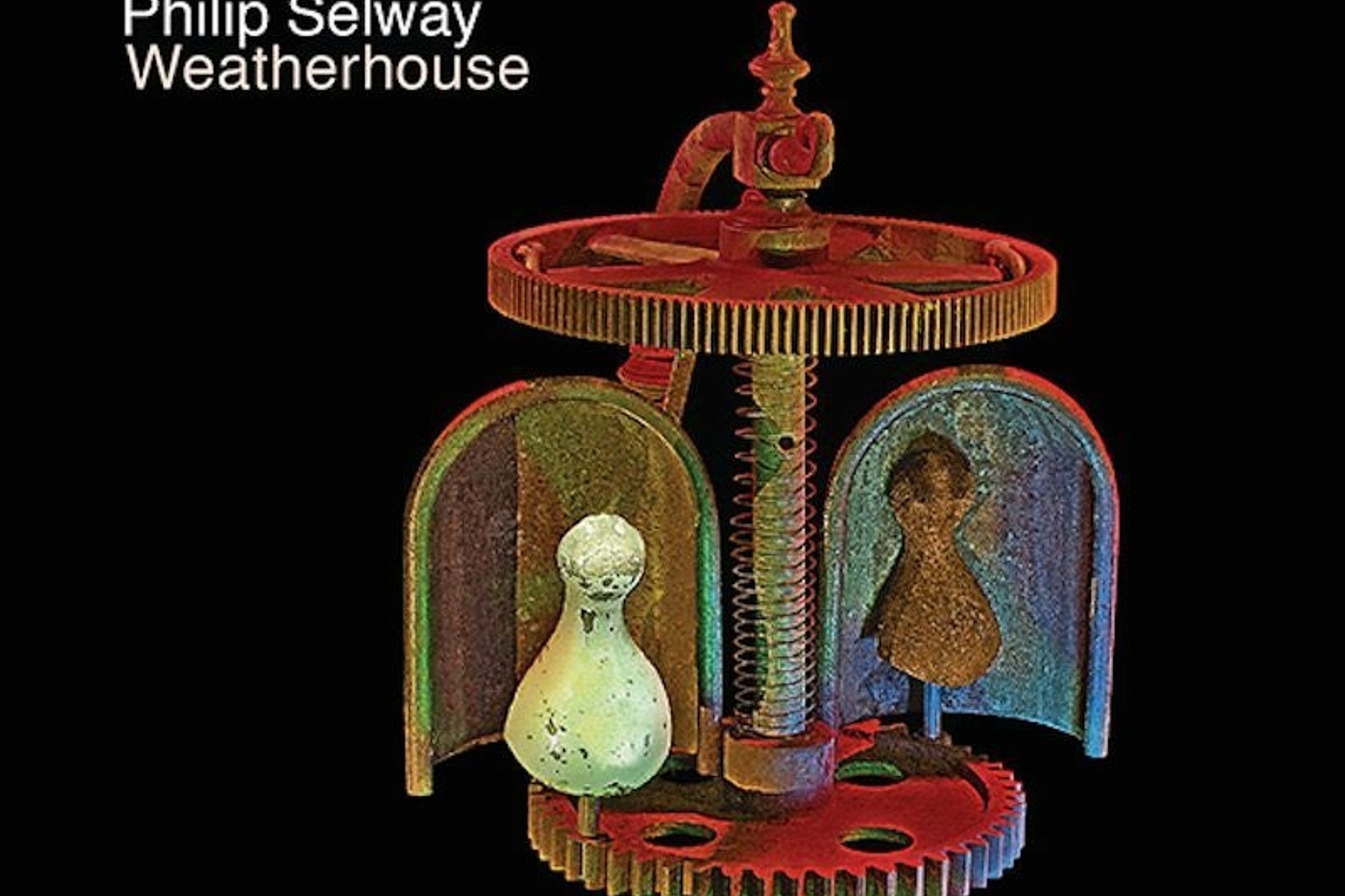 A sound which combines the hauntingly atmospheric with the poignantly delicate.