¡Escucha!
The reign in Spain: the best new bands from the land of the setting sun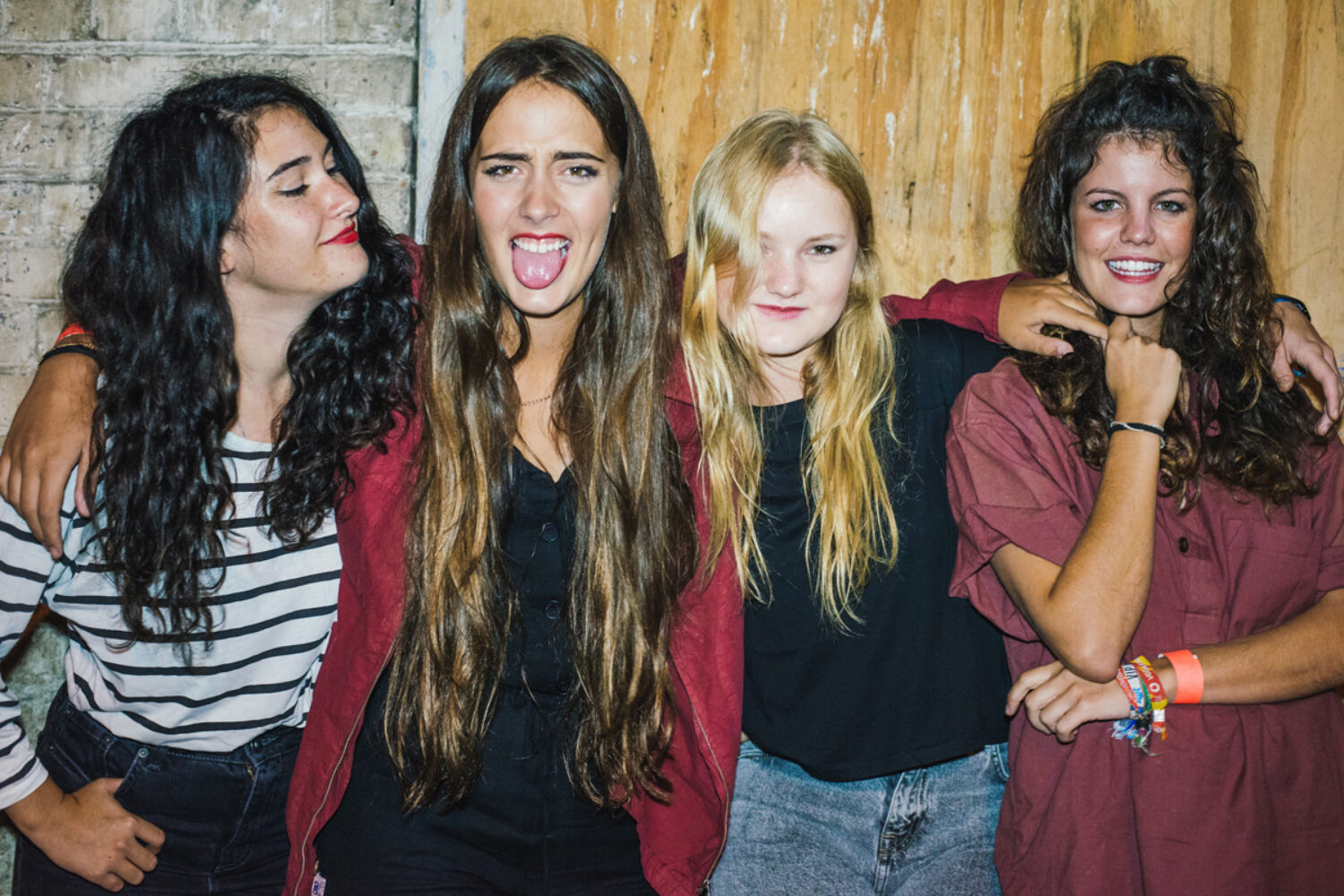 There's a raucous pack of Spanish bands starting to make waves worldwide - and Hinds are just the beginning…
Musically, Spain has been a bit of a mixed bag. They are consistently The Cheesiest Act on Eurovision with their magnesium-white suit/dresses, which are amazing and tragic at the same time. Benicàssim Festival frequently brings Spanish bands of varying quality to international attention - a highlight from the last five years being Juanita y Los Feos, a band with a single called '500 Muertos' (which roughly translates as '500 dead people', fyi).
At the moment, though, there's absolutely no quibbles. From Madrid to Barcelona, Spain is churning out some of the most exciting new music around. Spearheaded by Hinds (pictured) and The Parrots, it mainly consists of alcohol-inspired, anarchy-desiring garage-rock bands that are blistering and fun and everything in-between. That isn't all the guitar goodness that's going on; New-Wave, lo-fi and indie-pop inspired acts are also popping up quicker than you can say 'Aloha!'.
There do seem to be some strong connecting factors. Loads of the bands rather oddly worship Thee Oh Sees, and all of them seem to use the dirtiest, cheapest guitars to hand, which, frankly, sound bloody awesome. There are two main geographical scenes; Madrid and Barcelona, with most of the groups being part of the Famèlic ('the hungry') music collective. It's basically like El Clásico but with cool-as-fuck guitar bands.
Madrid: Animal rockers, Indie enigmas and an appetite for cheap guitars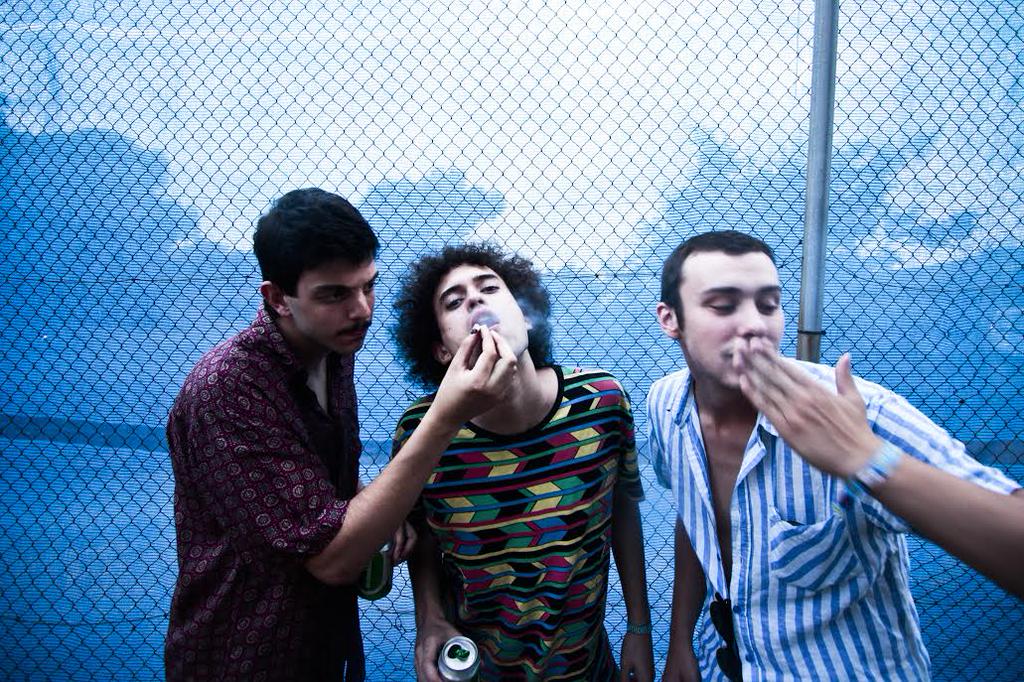 The Parrots
The Parrots are somewhere in between Black Lips, The Strange Boys and Jacuzzi Boys. That isn't to say that they're just - err - parroting what's already been done; they've forged their own garage-rock sound that's stupidly loud, and the six-string representation of doing a shot of tequila and accidentally squeezing the lime into your ears. A recent free London show gained a whole lot of attention, and this - combined with their ever-growing garage-rock goodness - means they are naturally at the front line of the Spanish Armada, along with Hinds.
Hinds
They may have had a swift change in terms of name – they were called Deers before changing it to the Spanish equivalent due to boring legal reasons – but Hinds are still ridiculously exciting. They are epidemically infectious, and certainly head up the Spanish scene with a sound that's... well, pretty much the opposite of a deer considering that it's absolutely everywhere, fairly slow, in-your-face-brash and doesn't need to be hunted down. From the outrageously catchy lo-fi sound of 'Bamboo' to the boozy-wooziness of 'Trippy Gum' they've taken the classic Phil Spector sound and injected a load of ethanol and sugar into it. It doesn't matter one little bit how simple their stuff is; its headiness and urgency is worth way more.
Los Nastys
Any band that have a whole song dedicated to the sweet herby-hangover in a bottle that is Jägermeister should find their place in every metaphorical good book. As well as 'Jägermeister' Los Nastys have some ridiculously punky, spunky and damn shambolic tracks, with 'Madrid Es Un Cementerio' being a natural favourite for its Latin reinvention of The Sonics. They're anarchistic, debaucherist and every parent's worst nightmare; making them a whole lot of fun for everyone else.
Cosmen Adelaida
Shove the catchy hooks of Real Estate, the '80s indie goodness of Orange Juice and the psych-pop leanings of Hookworms into a sonic blender, and you'll get something close to Cosmen Adelaida, Their sound isn't particularly revolutionary, nor is their aesthetic; but the careful craftsmanship and prettiness that defines their sound is rather attractive indeed.
Lois
Out of tune? Poor quality tone? Bah, who cares, eh? Instead, make the shitty sound of that Early Learning Centre: My First Guitar a centerpiece. That's what new kid on the block (he signed to Ground Control Management a couple of days ago) and Trajano! frontman Lois advocates, as well as crafting retro-sounding indie pop that's so vintage even a Rokit shop manager would sweat with second-hand excitement. Best of all is his Nick Cave inspired croon; just take a listen to 'Before You' and swoon with joy.
Barcelona: New-Wave lovers, lo-fi experimentees and distorted madness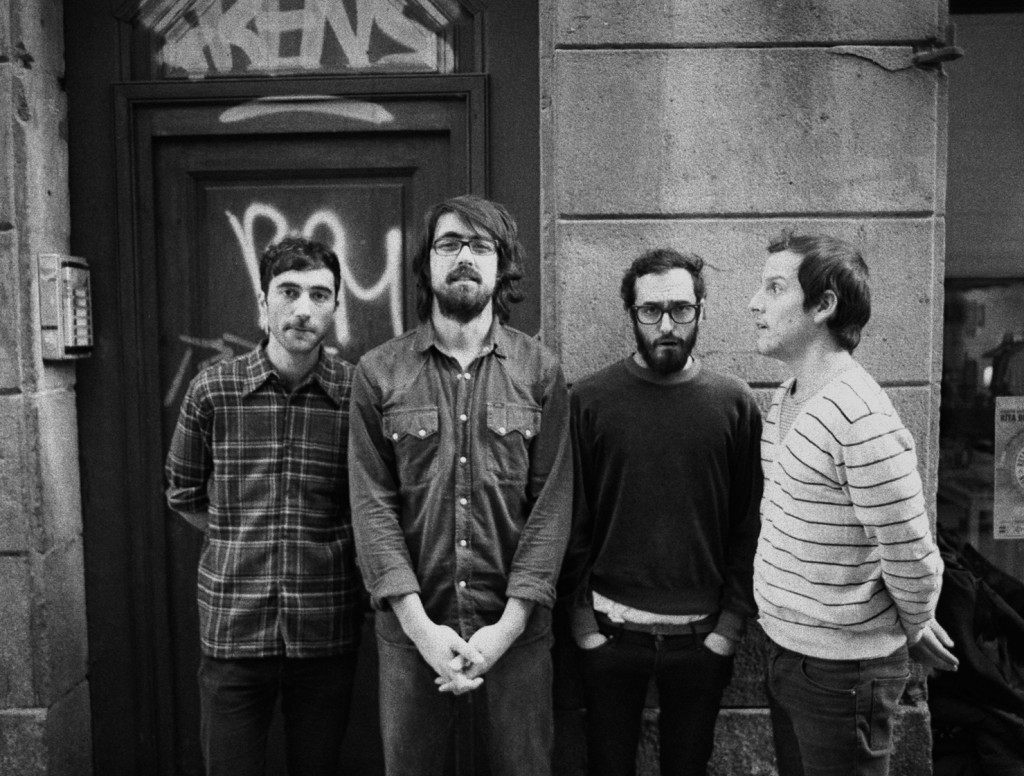 Mujere
Mujere's riffs are like rattlesnakes; they're winding, venomous and have a potent sting in their tail. Their best track - 'Amusement' - is like a Western runaway-cart crashing into a Ghost Train to create a jet-fuelled ride, zooming past dark spirits and shooting-tooting cowboys. Plus, their lyrics are in English, making them hugely accessible and ridiculously fun. The word on the streets of Barcelona is that they're bloody blistering live; so if you're still deciding on that summer holiday…
Beach Beach
What's more exciting than a beach? Two of 'em, in the form of - err - Beach Beach, a New-Wave inspired band making waves on the coasts of Barcelona, and the Spanish guitar scene in general. They're slightly kookier, poppier and immediate than some of the other bands knocking around, with a sun-kissed vibe that'll sort out your New Year-fuelled Vitamin D deficiencies left, right and centre.
Regalim
There's basically no information on Regalim, but they've got a song called 'Cow' that's so lo-fi it sounds like it's been recorded using a melon. It's fair to say that it is equally tasty. Their Bandcamp is certainly worth a peep - they make Hinds sound over-produced - which is certainly saying something - but their DIY, space-age, bedroom-lab experiments are thrilling and stuffed full of more mystique than you can shake a wizard's staff at.
L'Hereu Escampa
Actual Spanish speakers, and not just those who are fluent in the demonic drawl of Google Translate, feel free to laugh, but does 'L'Hereu Escampa' mean The Heirs Are Spreading? Because that's a pretty damn cool name. Anyhow, they're a punky outfit a bit like Holograms or Iceage, but with more Spanish flair and slightly more cutting hooks. A proper good find, though a slight nightmare for us clueless Brits to pronounce when we're trying to tell our mates about them.
So, there it is; terminado, el fin, and officially the end of us even attempting pigeon-Spanish until summer rolls around and we have to get in the rounds of sangria. From the stage-invasion prompting Hinds, to the rowdy wares of Regalim, the rain in Spain might fall mainly on more arid, less moisturised areas of the country - so goes the famous proverb, anyway. In contrast, the music scene there at the moment is anything but plain.