Report:
From Sheer Mag to sheer force, DIY's SXSW 2015 discoveries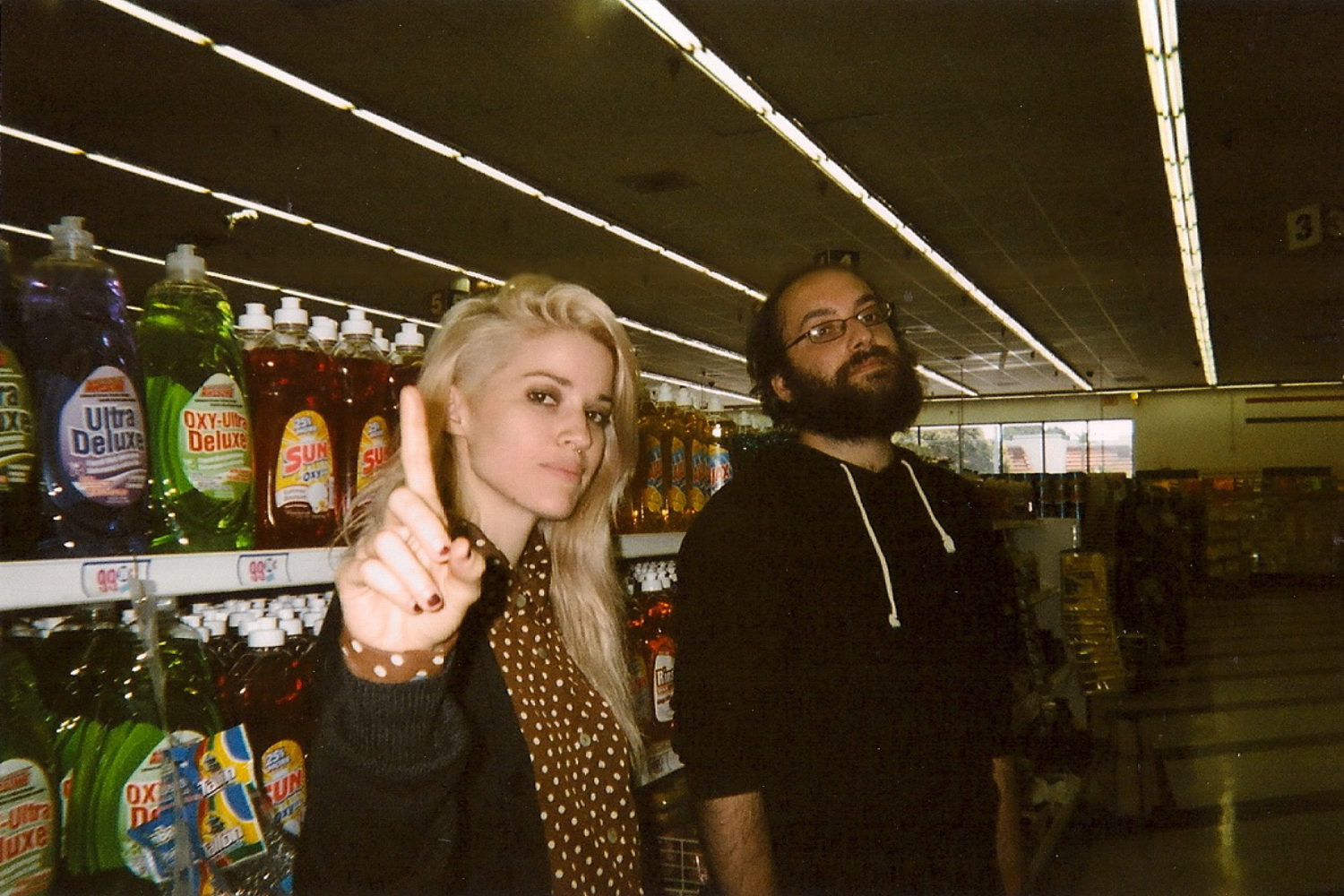 Loren DiBlasi recovers from a legitimate taco overdose to report back on her Austin, Texas finds.
Photo: Dirty Dishes
SXSW is all about the little things. For every corporate sponsored showcase, seemingly endless queue, and surprise appearance from Miley Cyrus, there are far more informal, laid-back moments that make the entire experience worthwhile.
There are the small bands playing dive bars and parking lots. There are the musicians who drive hours and hours just for one great set. And, as always, there are friends old and new from across America (and the world) who make waiting in line not just tolerable, but actually fun. Besides the free booze and the glorious abundance of BBQ, they're the real reasons why returning to Austin still feels essential, year after year.
While I spent most of this year's SXSW chasing after bands I already know and love (Pile, Ex-Cult, Krill, Future Islands), I also made a point of discovering new bands I'd either never seen or weren't all that familiar to me. After crashing on a cold floor, suffering through a cancelled flight, and one too many Lone Stars, here are just some of the acts that made this year's fest worthwhile, once again.
Ex-Breathers
Hailing from Tallahassee, Florida, Ex-Breathers make thrashing, fully aggressive hardcore punk. Playing to a small, cramped back room in the house of some dude (who made excellent tacos, by the way), the trio's afternoon set was sweaty in all the right ways.
Dirty Dishes
Dirty Dishes packed a subtle power that grew each time I saw them play (that was three times, to be exact). Performing tracks from their seductive debut record, 'Guilty,' the Los Angeles band features a searing guitar that cuts through low grooves and forceful rhythms.
Sheer Mag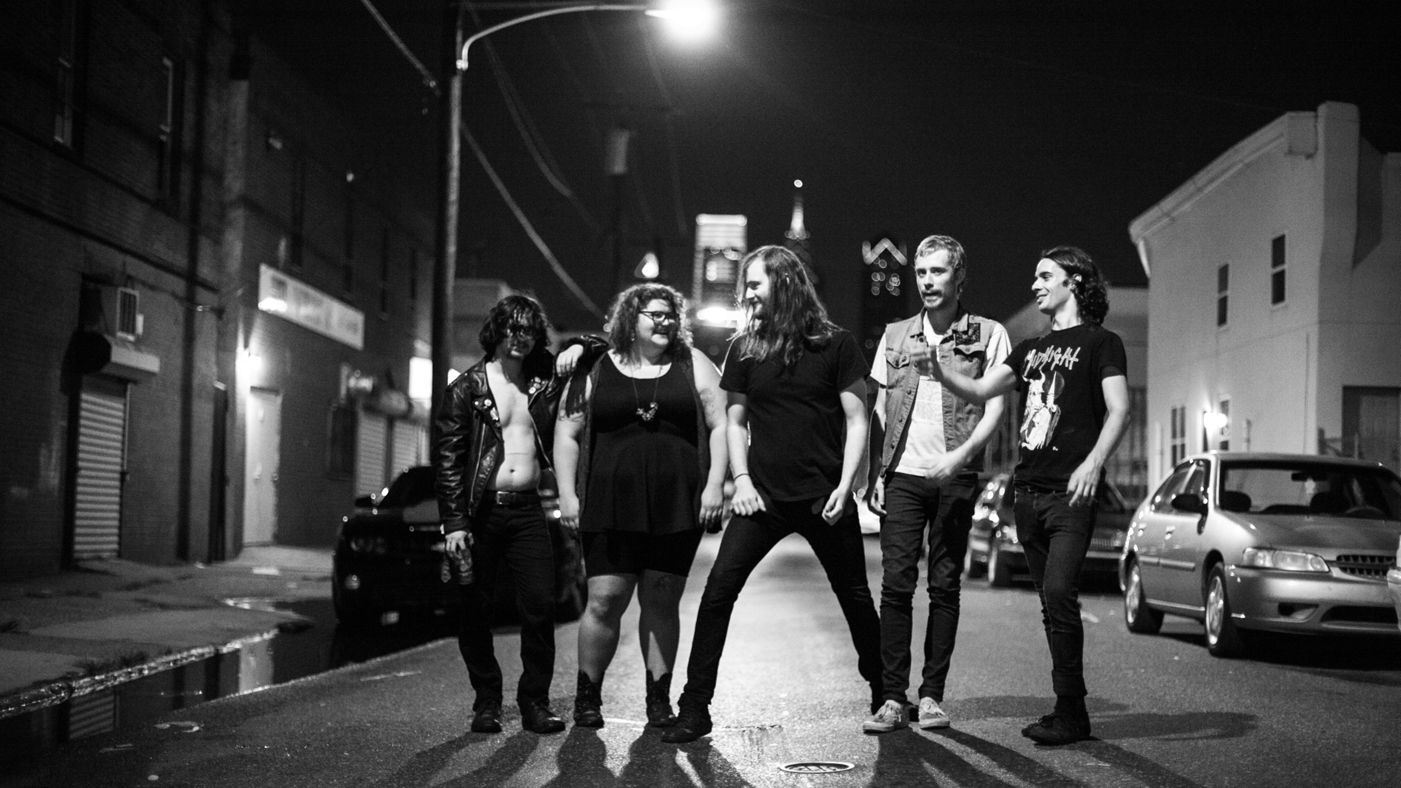 Philadelphia's Sheer Mag are no frills, classic-minded rock and roll, the type that gets sleepy bodies moving. After their set, a stranger approached me with her own stellar review. Munching away on her snack, she declared, "that band was so good, they inspired me to eat potato chips." If that isn't an endorsement, please tell me what is.
Elvis Depressedly
South Carolina's Elvis Depressedly blend impactful songwriting with perfectly chill lo-fi sentiment. While on stage, it can appear that singer Mat Cothran doesn't give a shit; in fact, it's the total opposite. His vocals are vaguely hardcore and his accent is distinctly southern, while the band encapsulates a weird, wonky elegance.
Nots
Natalie Hoffman, previously of Ex-Cult, has transferred the raw power of her former band to her current project, but with slightly different results. While Ex-Cult is ripe with combative energy, Nots feels slicker, smoother, and slightly more refined. Hoffman's vocals are shrieking and fierce, but the band is solid, even while playing to a small crowd in front of a pizza place.
Untold
After a marathon of punk bands, the warped electronics of Untold, aka London's Jack Dunning, fit the bill rather nicely (that bill included Iceage and Lust For Youth at dark Austin dive Beerland). Throughout Dunning's set, heads nodded to the beat of atmospheric fuzz mixed with reggae and house; sleek, tempestuous noise that rejuvenated a rainy afternoon.