Interview:
Half Moon Run open up on return, share new track 'Trust'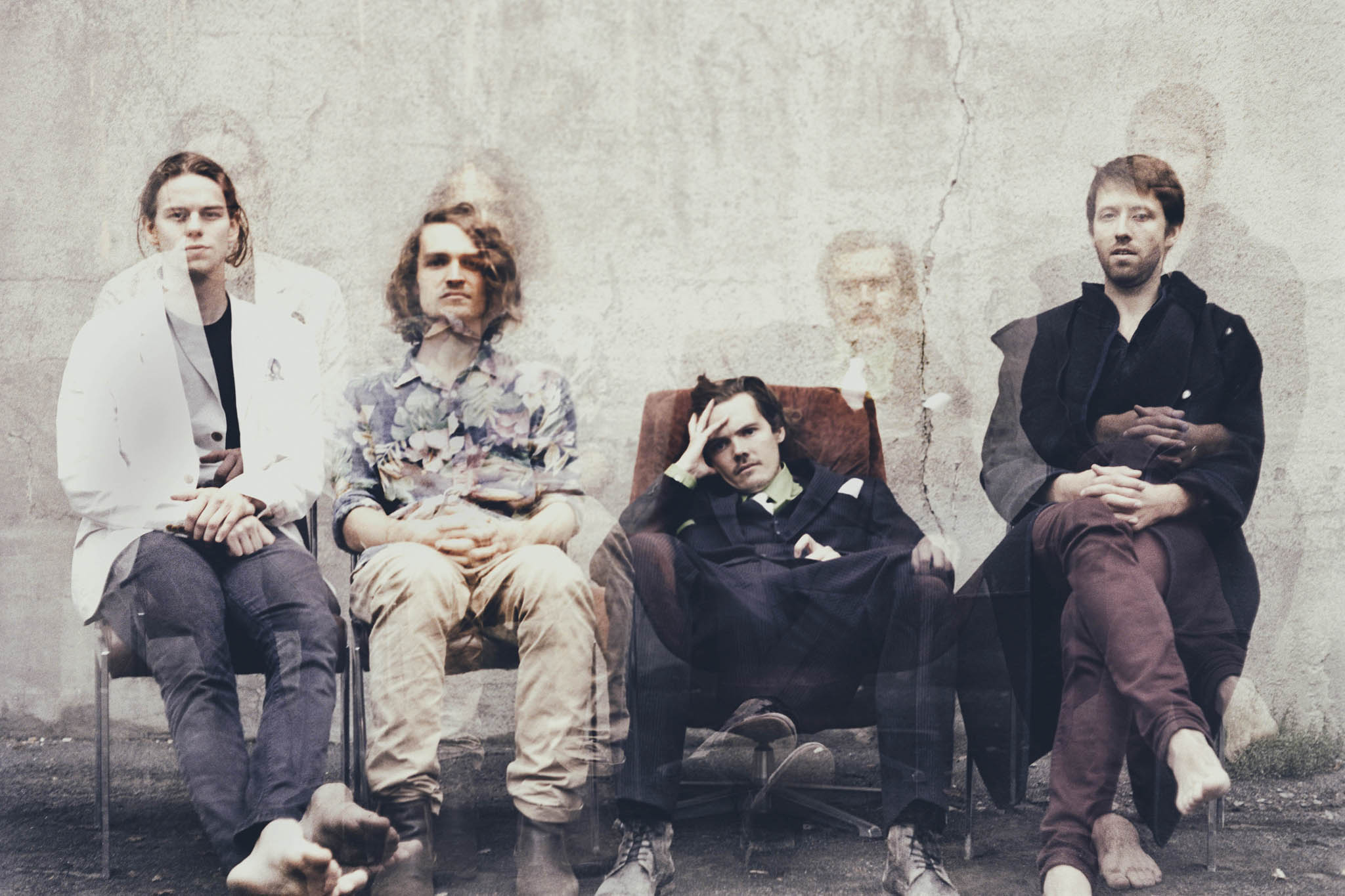 The band tell DIY that their new album 'Sun Leads Me On' "represents a deeply honest journey."
Half Moon Run have announced plans to return with a brand new album this October, and are offering up a first taste in the form of 'Trust'.
The band, who released their debut 'Dark Eyes' back in 2012, will release the thirteen-track 'Sun Leads Me On' on 23rd October through Glassnote Records.
The group - who have now also expanded to a four-piece - enlisted Jim Abbiss to head up production duties on their second record, and wrote the majority of the record after touring the world in both Montreal and California, before heading to Ontario to record at Bathouse Studios.
Speaking to DIY about their new full-length, the band's Dylan Phillips says their forthcoming effort "represents a deeply honest journey in which we have all been profoundly involved."
The tracklisting for their new album is as follows.
1. Warmest Regards
2. I Can't Figure Out What's Going On
3. Consider Yourself
4. Hands in the Garden
5. Turn Your Love
6. Narrow Margins
7. Sun Leads Me On
8. It Works Itself Out
9. Everybody Wants
10. Throes
11. Devil May Care
12. The Debt
13. Trust

The band have also unveiled the first track to be taken from the record, 'Trust', which also doubles as the album's closer. "'Trust' is somewhat of a strange song," Phillips explains. "It's a departure from what you might normally expect from Half Moon Run. It's the last song we wrote and recorded in the whole process, and it was put together with a lot of fragmented ideas and somewhat of a chaotic energy. It feels a little bit like starting from the end, and leaves plenty of room to work back towards the beginning. The album goes many places, and this is just one of them."
Listen to the track below and read our full interview with the multi-instrumentalist underneath the player.
When you started writing this record, what sort of head-space were you in? What did you want to explore with the record? Did you have any specific ideas in mind, or was it more about experimenting and seeing what worked?
It's hard to say exactly when we started writing the record. There was a certain sense of necessity that impelled its completion, but there are many songs on this record born of old ideas, and a couple that were completed a long time ago, while we were still touring 'Dark Eyes'. It feels strange to say, but it would be dishonest not to acknowledge the pressure involved in writing the bulk of the other songs that came together over the past year. Differently from when we wrote 'Dark Eyes', we knew that music had become our career, and that we would eventually need to write another album. That head space was not something very conducive to creativity, unfortunately, and while we have a pretty large database of ideas that were born on the road, few of them made it onto the new album. The real songwriting has, for the most part, happened away from touring - whether individually in our own worlds, or together in a jam setting. It had to in some way reflect our lives outside of the career, even if our lives had in many ways become our careers.
I think the real challenge for 'Sun Leads Me On' was in finding our voice again after having essentially lost touch - both individually and collectively - on the road. 'Dark Eyes' was "easier" in a way, because we just did what we were naturally driven to do without forcing anything. The music was an honest reflection of our lives in Montreal. It was spontaneous, and the process was exciting. But after touring it for years and becoming creatures of the road playing the same songs over and over again, we moved away from the creative spontaneity that 'Dark Eyes' was born of. The idea of songwriting for the new album started to become a source of internal pressure that we viewed as somewhat of a daunting task. This kind of energy just didn't lend itself to being very creative - certainly not with a positive mindset. Once self-aware of the fact that music had become our career, it became exponentially more difficult to be articulate in a language of music not spoken for years; over thinking, self-criticism and a lack of relaxation become a ubiquitous presence.
Our strategy, for a long time, was brute force - especially following the return from a long tour. We still maintained a good sense of when an idea, a groove, or a vibe actually worked or didn't, so we just hoped that things like uncertainty and having no idea what to write were just part of the process. We thought that time would inevitably help us along. We kept showing up to jam and kept trying again and again. We thought that something would start to work eventually. I mean, we basically had to start a new band!
Whatever naturally worked on 'Dark Eyes' seemed to not apply anymore. Simply showing up wasn't good enough. Expecting something uplifting or beautiful to just appear magically just didn't happen. It took a long time, and a lot of ideas were banished to the (now very large) HMR graveyard, but we really persevered, and very slowly we started to uncover small lightbulbs going off in unexpected corners. Even the faintest glow of a great idea just felt incredible, and it was contagious. I think at all of our cores we all really needed uplifting and therapeutic music in our lives. Songwriting and new discovery has always been the primary driver in our collective well-being, so when it happens, we just know it, and we all crave it. One small idea at a time, we just kept pushing forward, and eventually found our flow.
With this album, did you want to build upon or move away from the sound of the debut?
In terms of the instrumentation itself, we have all expanded and experimented more with our sound palettes. Becoming a four-piece was a big part of the change, and also exploring quite a few new instruments... a lot of analog synths, an (actual!) electric bass, and some new options for guitars - both acoustic and electric.
With that being said, trying to identify what our sound "was" or "is" or "should be" were all thoughts that just never entered our minds and, to be honest, are best left far, far away from the creative process. The most exciting part about songwriting, I think, is to allow whatever wavelength you're riding to take you somewhere you could have never planned to go. One of the strengths in songwriting as a group, is that you just never know where something is going to go. If you can just let it flow and try not to let your intellect place judgement on whatever's happening, things have the potential to go to places you never knew you actually wanted to be. Once you've arrived, it can be a lot of fun to then let the intellect go, "Hey, look at this!" But to start from the intellect as a point of departure, and to say to the heart: "This is where we have to go," I think is extremely debilitating.
"One small idea at a time, we just kept pushing forward, and eventually found our flow."
— Dylan Phillips, Half Moon Run
What was it like working with Jim Abbiss? What did he bring to the record and the experience?
Working with Jim was a lot of fun, and huge help in the recording process. As a band, we learned after the first album that we thrive in a live setting. We are fundamentally a live band, and the recordings benefit the most when they are able to somehow capture the essence of this live energy. Jim really understands this, and has an exceptional ear when it comes to identifying when that special energy is coming through on a take or a performance. Often, when you are performing yourself, it can be hard or next to impossible to hear a recording back and to listen past the imperfections to what is actually valuable about what you did - or to what is really coming through to the listener. Jim has an exceptional ability to listen for what matters and to help guide everyone in a way that is both empowering and beneficial to the success of the project.
You headed to California to record the album? How was the experience? Do you think the location had a certain affect on the record itself?
Doing a portion of the writing in California was a very nice break from Montreal. I think we all have a deep longing to be either in or close to the ocean as often as we can. As much as Montreal is an incredible city that has shown us much love and opportunity, it just simply doesn't come with an ocean!
Going to California was an incredibly positive shift in the songwriting process. It really shook things up in a good way. We were all starting to get pretty stressed out about where the songs were at prior to leaving for Cali. There was this sort of tension that we carried with us that was released as soon as we got to the coast and could immerse ourselves in the ocean every day. We rented surf boards, and basically went to the beach and did whatever we wanted to until dinner time every day. We were really supposed to be writing, and under pretty serious pressure (mostly from ourselves) to get a lot of work done. But usually, the daytime didn't involve any writing or even thinking about music or the band. We saved that for after our group dinners, where we'd make a fresh pot of tea, sit down with a clear and calm mind with minimal instruments, and just see what happened.
We were always relaxed, and it showed in the music. It especially helped us to just try and enjoy the process itself a little more. The main song that was born from that whole trip was 'Hands In The Garden', which I feel really captures the vibe of that whole experience, demonstrating a reconnection to ourselves as individuals that we had lost in part while on the road.
After that trip, we felt much better equipped to keep writing. It kind of breathed a new confidence into us... it was like the boost that we all needed to feel that we were really capable of making something special. And that energy carried on into the new year where we kept writing, polished things up, and dove right into the studio.
Were there any particularly challenging moments that you were faced with during the recording process?
Some of the most challenging moments that come to mind were moments when we decided to re-do a song after a particularly hard run of studio days. This happened to us on a few songs, and they were never easy decisions to make. Those moments just make your heart sink; time seemed too slow and it tended to make you homesick. While they were challenging moments, they were also very positive decisions. The three times we decided to re-do a song, the final result was always better. We either had a clear understanding of what needed to be improved, or it was just a collective instinct we were all able to trust.
Otherwise, an ongoing challenge was and will always be when the spectrum of opinions within the band is wide and significantly varied. It's one of those things that actually empowers us in many ways and gives us the potential to learn much from one another, but it can also challenge our ability to understand each other. Ultimately, we are learning more and more to understand that it's because we simply care so much about the music. We all want what's best for everyone, and we're going to be passionately involved in every step of the way. The whole process just becomes a constant exercise in respect and restraint. When things align it shows in the music, and the entire process immediately feels worthwhile.
This album represents a deeply honest journey in which we have all been profoundly involved. We are proud to finally see it be released, and to continue forward together into the next stages.
More like this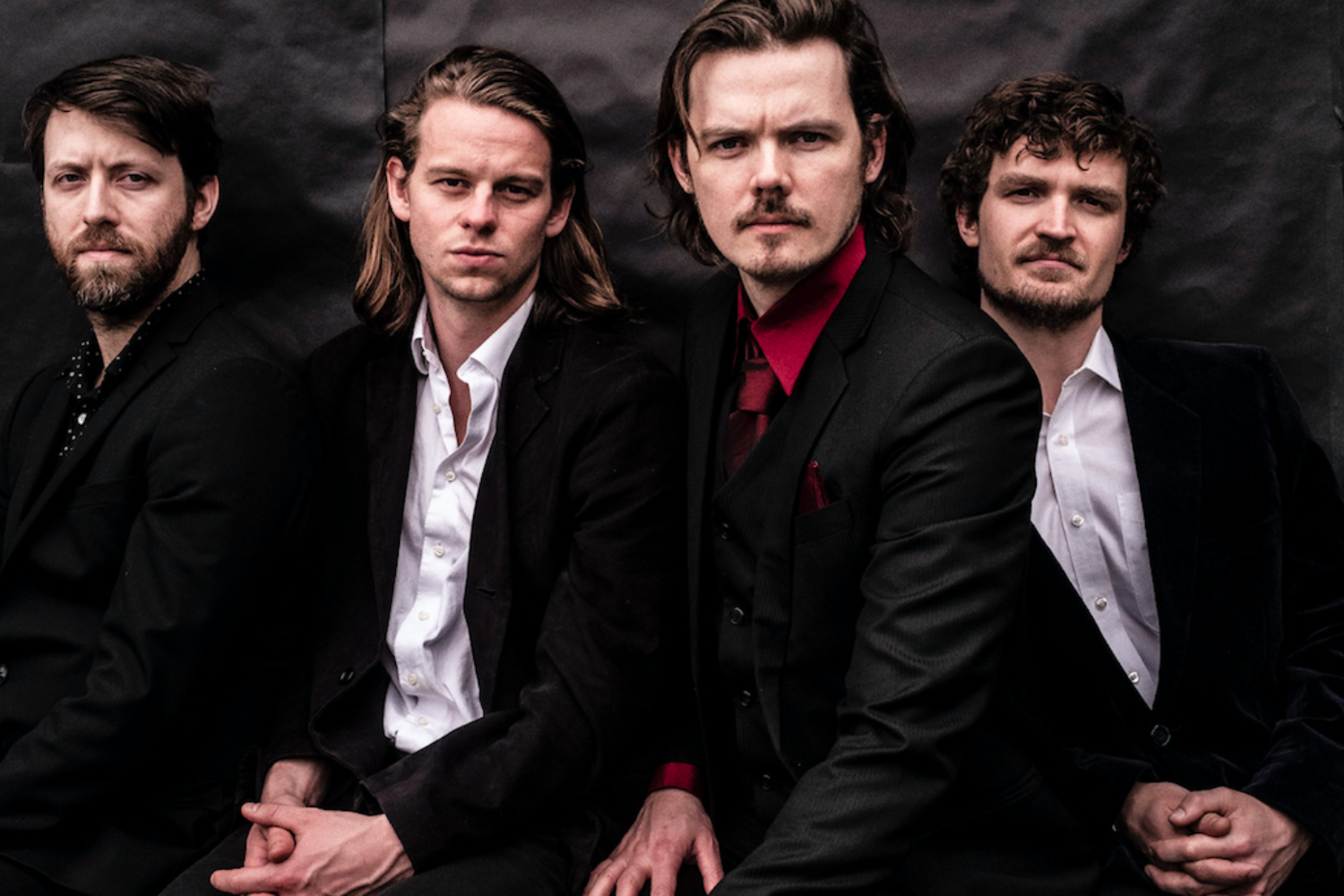 It's from their upcoming third album which is expected later this year!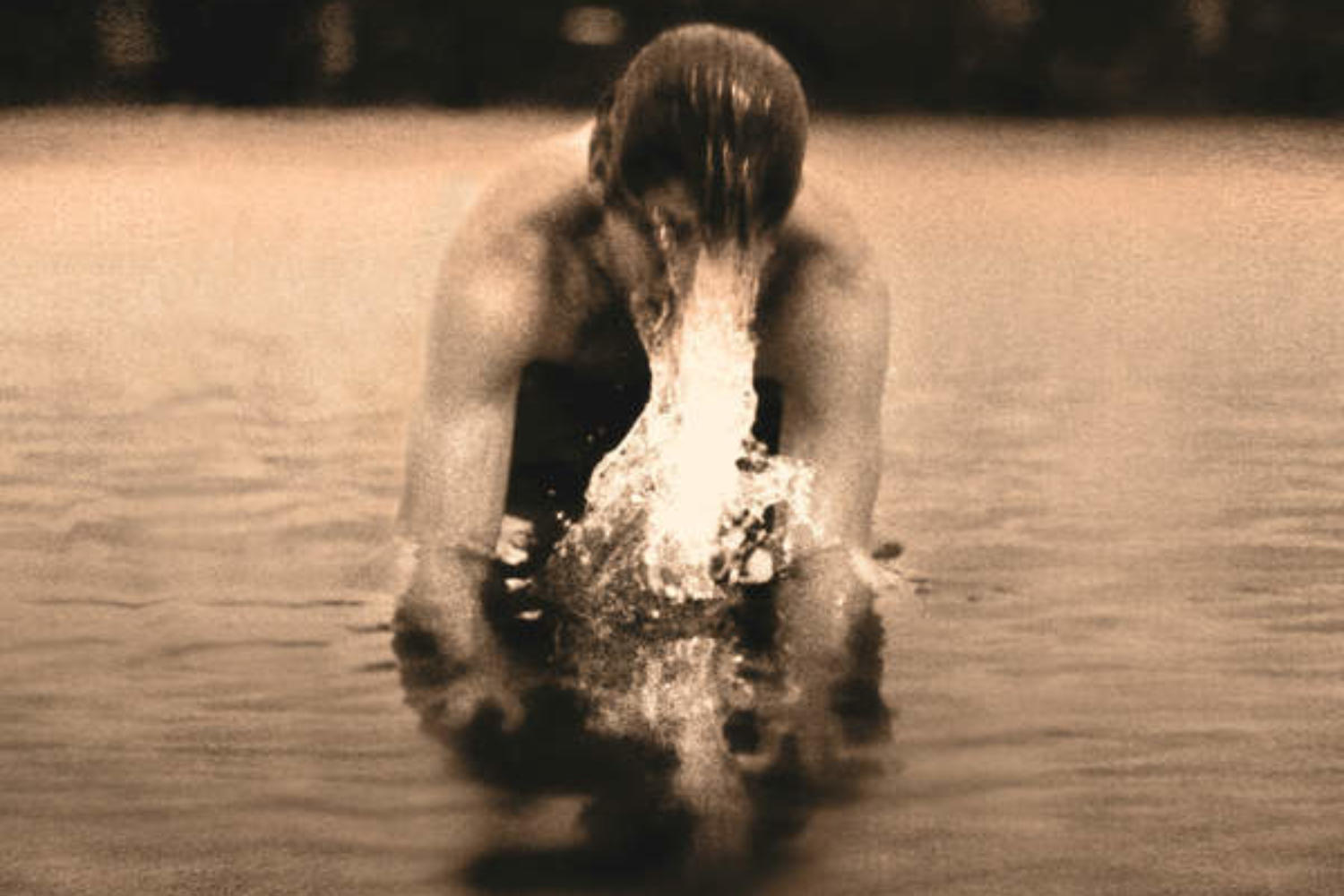 Half Moon Run sit somewhere between accomplished musicians and potential game-changers.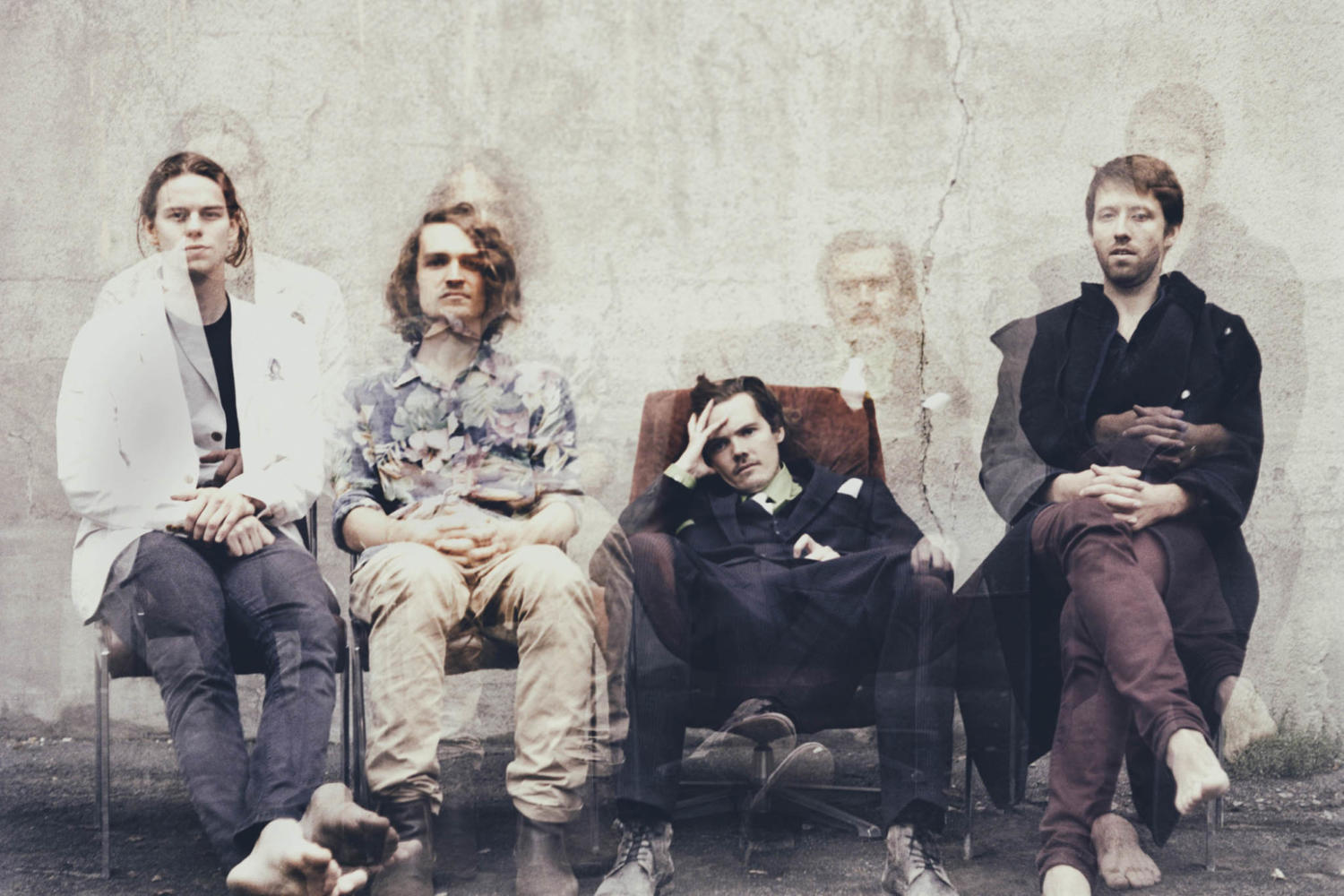 Hear another track from 'Sun Leads Me On'.