Interview:
Demob Happy: Straight Up Sinners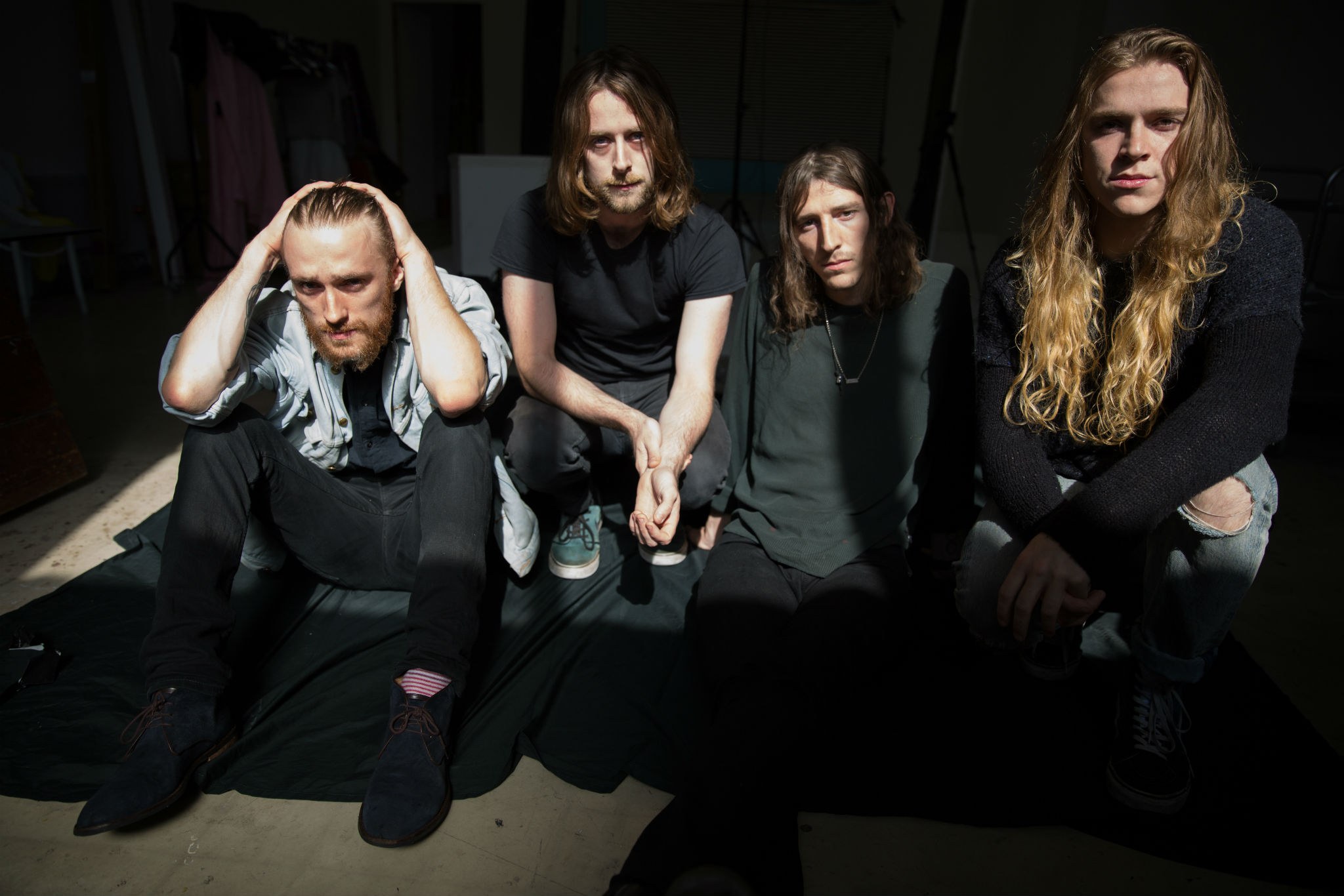 For six years, underground heroes Demob Happy have been following their own rulebook. As debut album 'Dream Soda' reveals, it turns out they've been breaking hearts along the way.
Forgive Demob Happy, for they have sinned. The writing's on the wall with debut album 'Dream Soda', a relentless ride through psychotic, devilish rock that does everything to leave a bitter aftertaste. But the signs have been there from the start. Never trust a band who rehearse by lurking in their own Brighton cafe and record in a remote Welsh cottage. They're hiding something.
Dark secrets line the walls of their first full-length, which also happens to be one of the most instant, smack-in-the-face debuts of the year. Its impact can't be understated - it checks in to Arctic Monkeys via Josh Homme-style sleaze, unleashing hell when it's least expected. As the four-piece take stock of a record they've been working towards for six years, they're not shy in admitting that dark and terrible things happened in the process.
It starts innocent. A tiny space in Carmarthenshire housed their recording sessions. Transforming the cottage, drummer Thomas Armstrong describes the Demob tradition of "buying a load of booze and changing the lightbulbs to red." That was winter 2014. What followed was a solid six month session, interrupted with the odd European tour to up the insanity levels another notch. By the time they left, blistering sunshine was beaming through the windows and it was time to launch into festival season. "It blows my mind when I think about it," claims frontman Matthew Marcantonio. "That six months just flew by."
The poor cottage owner - Sally is her name - didn't know what she was letting herself in for.
"It was inevitable really, this album."
— Matthew Marcantonio
"We accidentally took their guest book…," admits Tom, his face pale with regret. "We had it in the van safe, but it was like 'What's that noise?' We realised it was hanging out of the door by a string, smashing along the road. We tried to treat it well after realising we took it, but it was dragged along."
Nothing remains of that guest book - the only piece of the cottage not to be transformed into a dimly lit pit by Demob. "The amount of guilt I feel in my heart because of that," starts Matt. "And I didn't even take it! I don't know who it was. I feel so responsible for that. It's just gone forever. The inner bit came out. It's by the side of the road in a London suburb somewhere, or fucking Europe."
"We'll make it up to Sally somehow. We could be the first new guests in a new guestbook," pipes up Tom. "Thou shalt not accidentally take guest books."
"That's about as legitimate a sin as the other ones, to be fair," says the frontman, aware that his band have done a terrible thing.
"There's a lot of guilt underlying the whole album. It's cast a heavy shadow on the whole process," jokes Tom.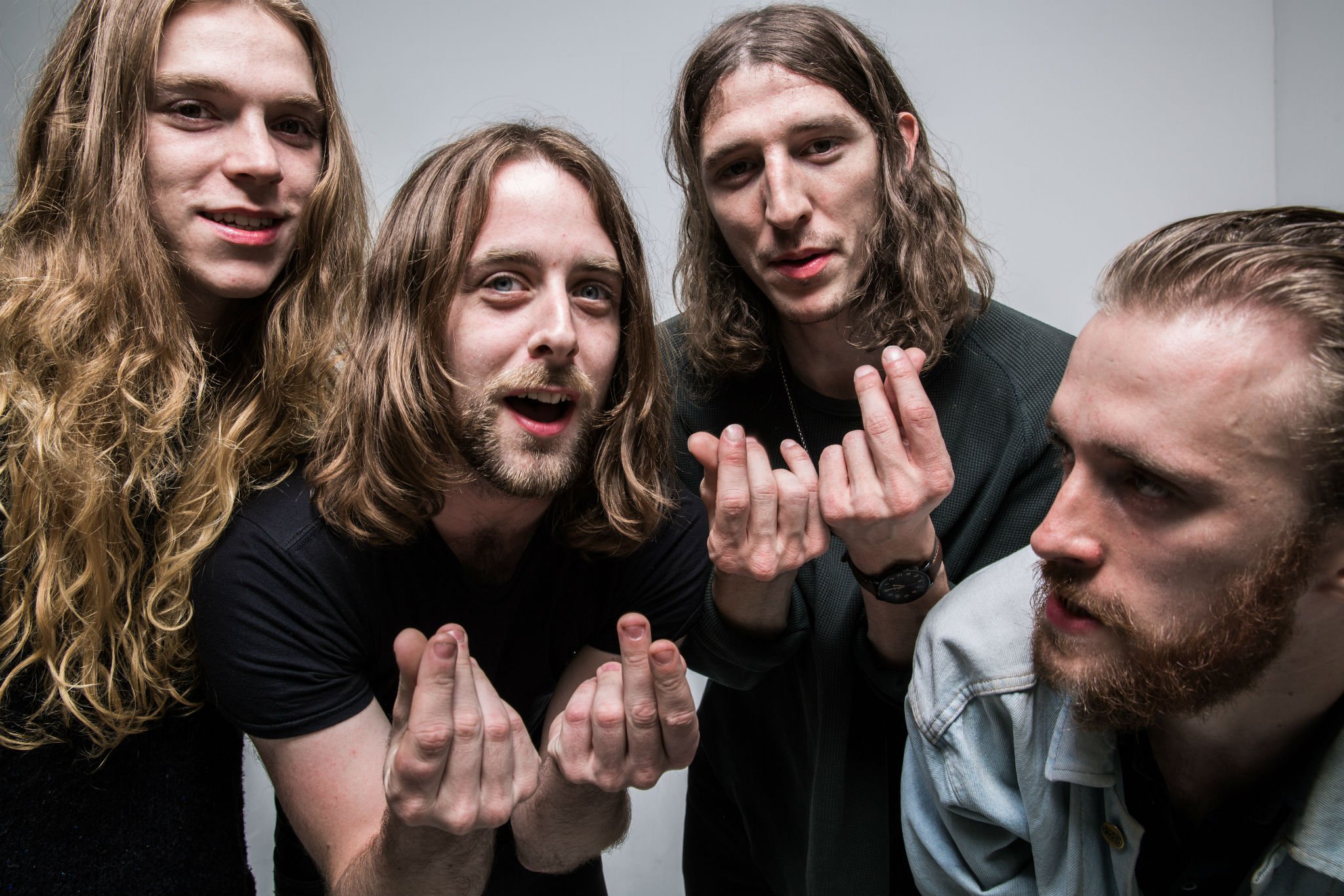 "Thou shalt not accidentally take guest books."
— Thomas Armstrong
Matt says there was a "lot of sinning… back in the days". Beginning in Newcastle, Demob Happy got the wheels turning when they moved to Brighton, setting up home in their own Nowhere Man cafe. It's not all flat whites and gluten-free brownies, over there. You could mistake the place for a nearby tattoo shop. It looks dingy, but also capable of delivering damn good coffee.
Like the band's own mode of transport - the rickety, crisp packet-lined van dubbed the 'Demobile' - everything up to 'Dream Soda''s album deal has been proudly self-funded. Going six years playing shows night-after-night, before arriving with a record this tight and polished - it's a rags to riches story. They had big offers - particularly after the post-Royal Blood rush of rock being a breadwinner - but the DIY ethos saw them through to a full-length. "We were always too intent on doing it ourselves," claims Matt. "It's not like others weren't capable or great, but that was just what we've always done. We can write on the album: 'Produced by Demob Happy and Christoph Skirl', because what's what we wanted."
"We said - if anyone comes along and injects money into us and gives us a deal, it's only gonna put us further up a ladder that we're climbing by ourselves anyway," he continues. "We always did the videos ourselves, we paid for the recordings, we funded tours, paid for artwork. We were entirely self-sufficient. And so when the label [SO Recordings] came along - and they were really cool guys that we wanted to work with - all this would do is speed things up. As opposed to a make it or break it situation. It was inevitable really, this album."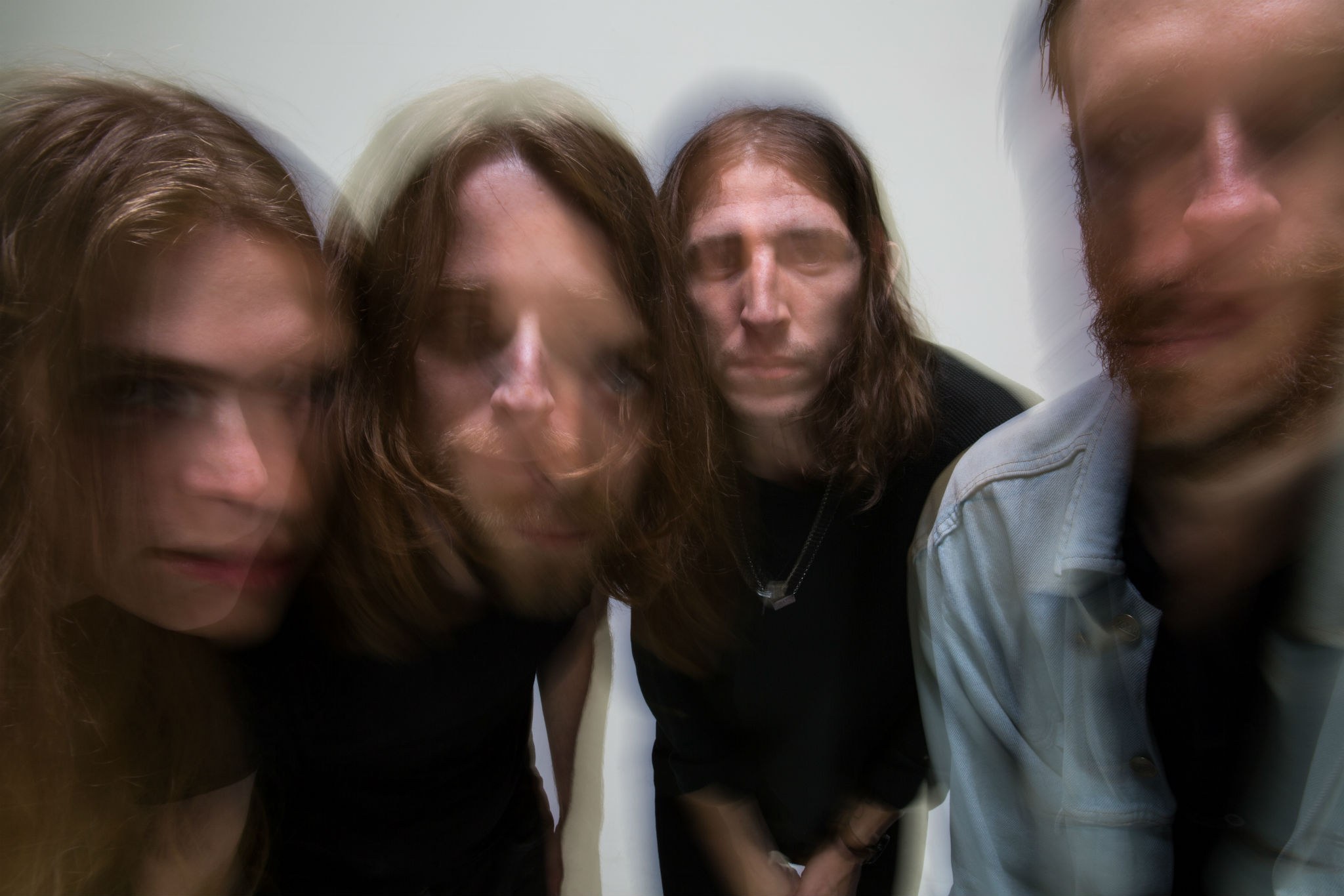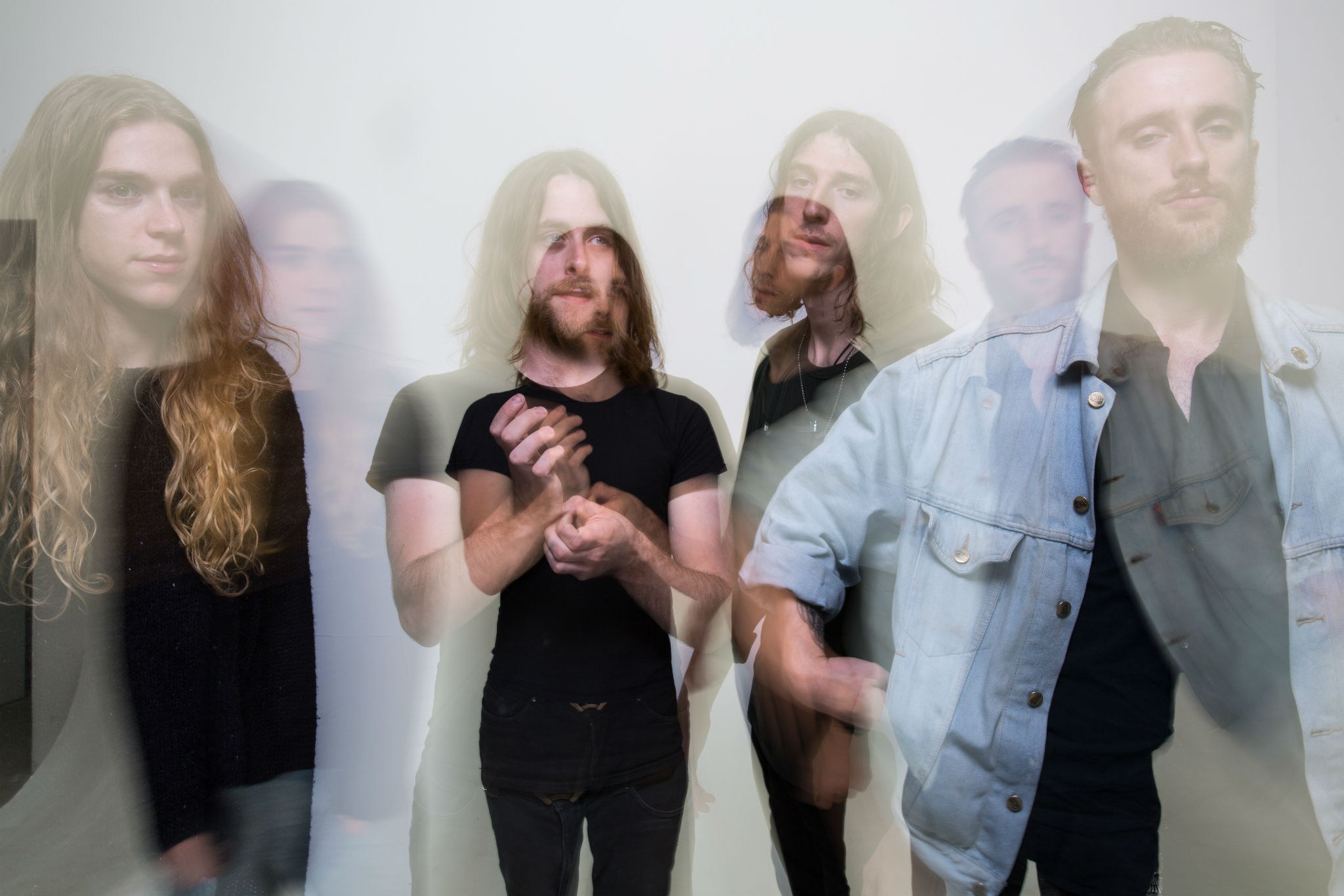 There remains a sense that Demob have yet to fully break. 'Dream Soda' is more than a sinful ride through the extreme. It's a breathless introduction that ought to put these four on the map Stateside. The 'Demobile' might even get an upgrade. They've played their fair share of no-show gigs and in their half a dozen years together, things have been bumpy. But Matt says he had "endless optimism."
"It's the only way you can be. If you start to doubt yourself at any point, then why bother? What we always did was just kept going. I don't know what to do now, really. Because for the last ten years it's been my goal. Sign a deal, make an album. That's been my entire life goal since I was a teen."
Two seasons passed between arriving in the cottage and accidentally stealing the guest book, but 'Dream Soda' wound up being exactly the kind of debut they wanted to make. "It exists in you, and you're digging away at it. You're working out what it is as you go along, but it had to be that way," says Tom.
Matt admits the process was a "fucking ballache", but he's clear in saying: "It's entirely our own album. Nobody else can lay claim to it."
"You don't know what perfect is until you hear it," claims Tom. "And you know what's not perfect until then. Same with the writing process - it's about not settling for stuff. Snappy, dirty and fat - whatever you want out of it. It's not done until all of us give it the go-ahead. That's what makes it a Demob Happy song."
Through sin and struggle, these four have wound up with a record that's unashamedly theirs. No outside opinions, no reason to shift from an ethos they started out with - they've hit gold by doing it their way.
Photos: Emma Swann / DIY. Demob Happy's new album 'Dream Soda' is out now via SO Recordings. Taken from the October 2015 issue of DIY, out now.