Interview:
Mitski: "My skills are playing a role in people's lives"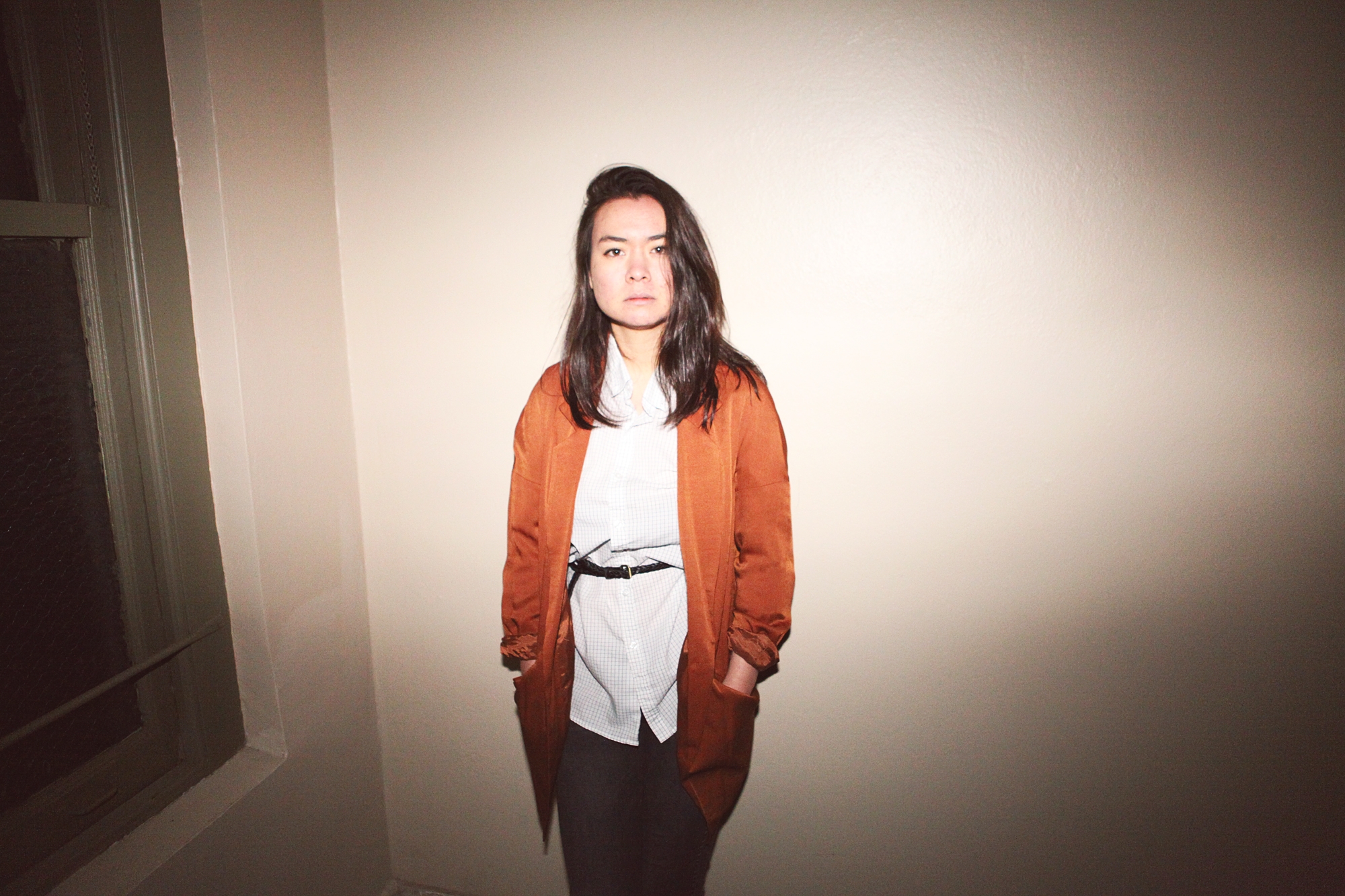 Coming to the UK for the first time this month, Mitski Miyawaki is changing and feeling comfortable with the transition.
Mitski is arriving in the UK for her first tour here later this month, and she has no idea what to expect. Her impressions of the scene here were formed from friends in metal and noise bands back in the US who told her that artists on these shores are "treated like humans doing a job, and it's just novel to us because we're used to being kicked around over here".
Travelling across the Atlantic with such little clarity regarding what to expect only seems to be affecting Mitski Miyawaki positively, though. "I'm so excited! I remember emailing Ellis [Jones] from Trust Fund last year about one day touring the UK, so it feels like a long time coming. I needed to build up to a point where I have enough of an audience there to be worth it, because otherwise it's a terribly expensive thing. I simply couldn't afford to blindly cross the ocean the way many bands seem to. So it feels like some kind of marker of progress, and I'm feeling very proud and happy."
Progress is something Mitski seems keen to chronicle, detailing definite steps the release and touring of 2014 breakout 'Bury Me At Makeout Creek' have taken her on. "How I make my art hasn't changed one bit, in that I'm still very earnest, serious, obsessive, and private about it. But how I function as a professional artist, as in how I carry myself as someone who makes art, has changed." The progress is clear to see from an outside perspective; 'Bury Me…' was her most fully-formed work, and its release and subsequent touring has brought her to a whole new audience than the Brooklyn DIY spaces it was road-tested in.
When such success could have a negative affect on a musician's perception of their own work and their next movements, Mitski is realising that the larger audience she's now exposed to is one which she can profoundly affect and help. "I've gradually begun to let my ego go, which has helped me sort of make peace with my profession," she comments. "It probably sounds weird that letting go of your ego helps you be a performer, because performing is indeed an egotistical thing. But I guess I've realised that, even though the music is mine, when I'm performing it or when people are listening to it, it's not actually about me. It's about them, and the listener sorting through their emotions or needing an escape from them. I may not be of immediate physical importance like a doctor or a mechanic, but my skills are playing a role in people's lives, and my job is indeed a real job that I can proudly say I have."
"I've gradually begun to let my ego go."
— Mitski
The pride she holds over her music is something that clearly pours out of Mitski, and is evident in every vein of 'Bury Me At Makeout Creek', a listen that bleeds sincerity. Miyawaki says it "took me a while to get comfortable in my actual job as an artist and performer, because it felt awfully useless and selfish compared to more functional jobs in society," but her clear ability to affect a listener with her music is something she's coming to terms with, accepting, and even embracing, even if it took a while. "I'd spent almost 10 years prior as someone who worked with my hands, and did jobs that really felt like you were "doing" something. But when I'd be up on stage I'd feel like a fool, because what was I doing? Singing my feelings to strangers? I guess a lot of that was tied to my ego too, in that I wanted to be important, I wanted to be of some use to people so that I could feel validated, and making music as a job felt very dysfunctional in the context of society, so it took some getting used to."
Work has begun on her fourth album, the follow-up to 'Bury Me…', and Mitski is clearly confident that she's a performer making defined steps up with each subsequent release, and feeling more at home with herself, her songs, and what they're trying to say. "There are differences, but they're not conscious," she says of the material she's currently working on. "I change as a person, and the music comes directly out of me, so the music is also bound to change. I guess the music on LP4 is more "mature," in that for the first time I went into the studio knowing what I want and how I need to get it, a point that I think only time and repeated experience could have gotten me to, and I feel like you can hear that. Or I can hear that, I have no idea what people will hear. I've also gotten better at metaphors in my lyrics. I'm better at extending them now, I think."
Through self-evaluation, Mitski has realised just how much her songs mean, and how, although she's not working with her hands anymore, she's definitely still "'doing' something," and singing her feelings to strangers might mean more to those strangers than she realises. With shows in the UK and Iceland just around the corner, Mitski looks set to embrace her position as an artist who can affect, and to bring that to the world.
Catch Mitski at the following shows:
OCTOBER
31 Leeds, Brudenell Social Club
NOVEMBER
01 Glasgow, Hug & Pint
02 Brighton, Prince Albert
03 London, Dalston Victoria
05 Reykjavik, Iceland Airwaves
Photo: Kenneth Bachor.
WE'VE GOT A FAVOUR TO ASK
We're often asked about you, our readers. So we'd really appreciate it if you'd offer up a bit of information about you, and your music-loving habits by filling in our 2019 readers' survey.
Click here to reach the 2019 DIY readers' survey.
(Don't worry, none of what we're asking for is personally identifiable - and no questions are compulsory.)