Listen:
MSTRKRFT announce new album 'Operator'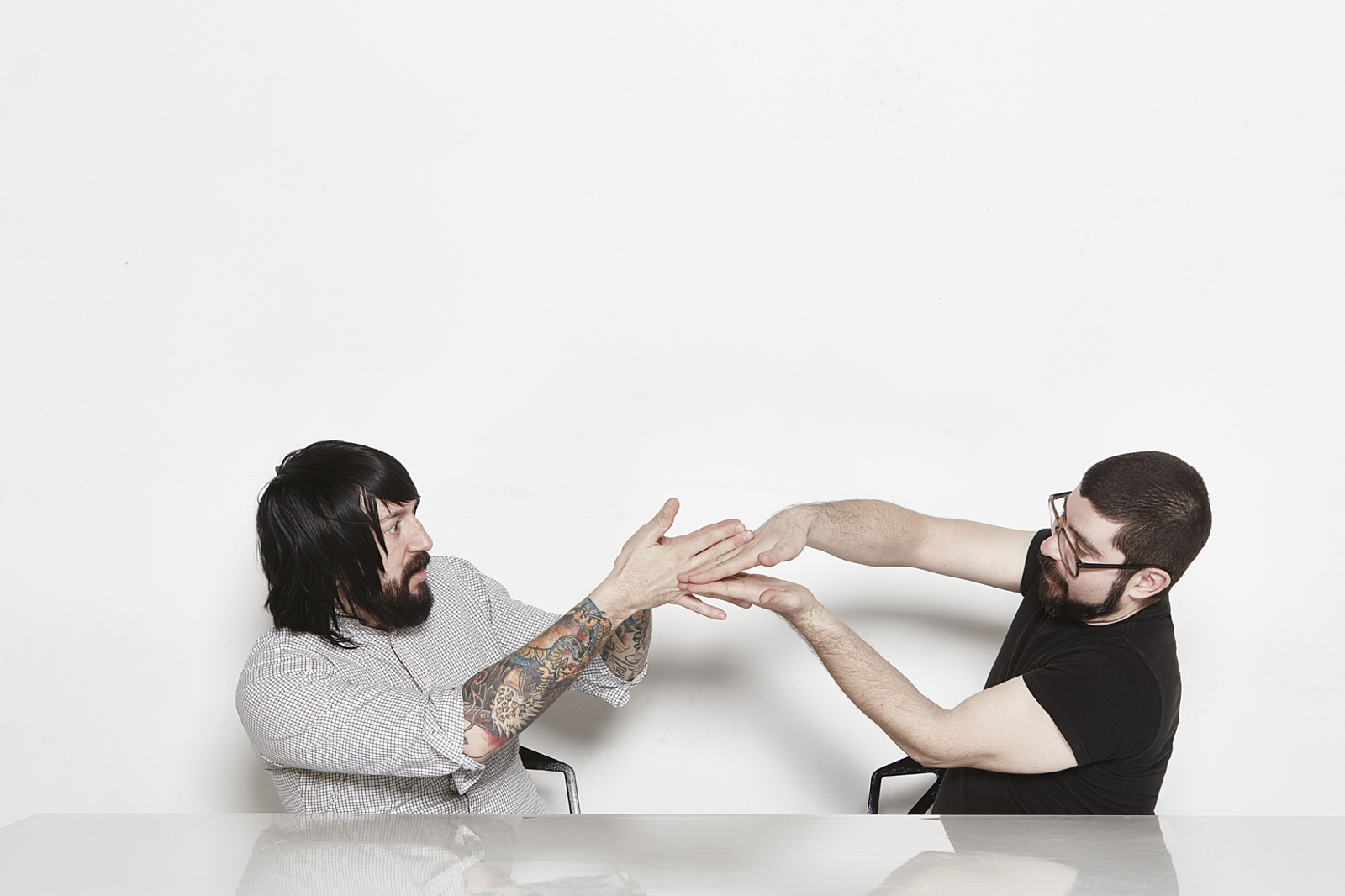 The Toronto-based duo have also offered up new track 'Party Line'.
Canadian duo MSTRKRFT have announced plans to release their new album 'Operator' this summer. They've also unveiled a cut from it in the form of 'Party Line' - listen below.
The band, made up of Death From Above 1979's Jesse F. Keeler and Al-P, will follow up their 2009 effort 'Fist of God' with their third full-length on 22nd July. 'Operator' will be released via Last Gang Records.
"The 'operator' concept for us was essential in the creation of the music on this album, but I'm not sure what came first, the title or the idea," the band's Jesse F. Keeler has said in a press release. "While browsing military related websites and blogs, mostly consisting of vets talking to each other like any civilian I suppose, I noticed repeated reference to something they called "operator culture." It seemed to be something that was sometimes laughed at, sometimes caused disdain, but was referenced constantly and seemed to be understood by everyone. I came to believe the operator concept is one of detachment.

"In the comfort of our rehearsal space, we had been going through a similar phase of discovering detachment. As we had decided to work entirely with hardware, all our old drum machines and modular synth collection, we had begun to feel more like operators than musicians."
The tracklisting for 'Operator' is as follows.
1. Wrong Glass Sir
2. Runaway
3. Little Red Hen
4. Priceless
5. Playing With Itself
6. Party Line
7. Death In The Gulf Stream
8. World Peace
9. Morning Of The Hunt
10. Go On Without Me
Hear 'Little Red Hen' below.