Hmm…
Wolf Alice talk "rough sketches" of songs for next album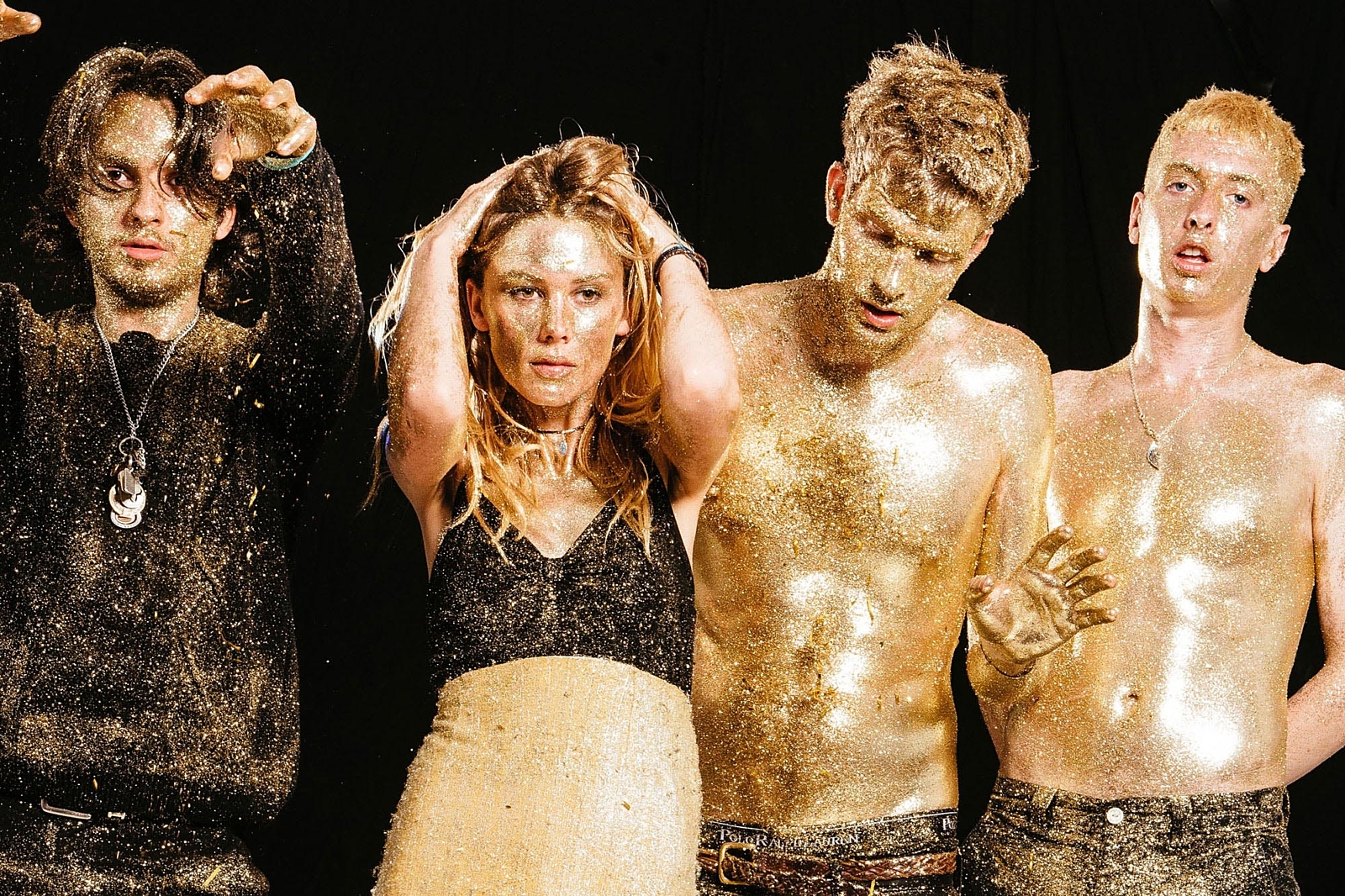 The four-piece took to Julie Adenuga's Beast 1 show ahead of their Glastonbury performance this past weekend.
Before they took to the huge Pyramid Stage at this weekend's Glastonbury festival, Wolf Alice shared a few tiny details about their next record.
While talking to Julie Adenuga on her Beats 1 show last week (22nd June), the band's Joff Oddie and Theo Ellis mentioned that they've got some "rough, bad sketches of songs" that may appear on the follow-up to last year's 'My Love Is Cool'.
"We're thinking about it, we've got some stuff in a vault," they said, of their next chapter, during their interview. 
"I think it's exciting, hearing the rough - and this is by no means me saying we have new music - bad sketches of songs we've got at the moment. I am excited, you know, it'd be amazing to get a new record out and we have been playing these songs for quite a long time."
In the time being, however, they're still riding high off the anniversary of their debut record - they'll be releasing a special edition vinyl box set of 'My Love Is Cool' on 19th August.
It'll include a 12" double gatefold vinyl of the record itself, along with 10" copies of both their 'Blush' and 'Creature Songs' EP, plus a handful of - in their own words - "B-sides, demos & shit" which includes early demos of 'Bros' and 'Swallowtail' as well as 'Baby Ain't Made Of China'.
If you fancy having a listen to Joff and Theo's chat with Julie Adenuga, you can do so below.