Get Excited About…
The world needs a new Run the Jewels album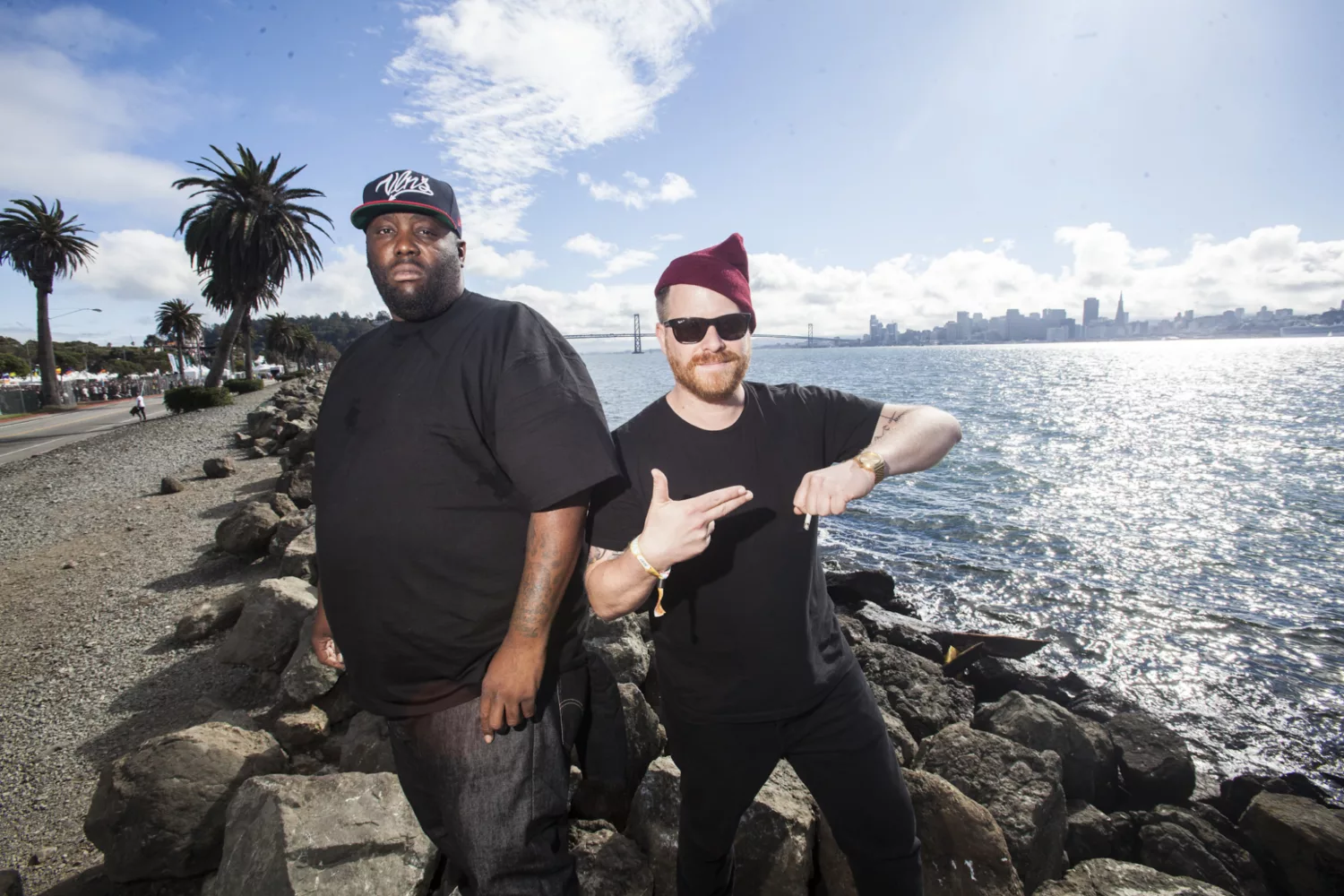 No pressure, guys. But someone needs to make sense of 2016's tragedy, turmoil and 'did that actually just happen?!' insanity.
For starters, a qualifier: Run the Jewels' music is just as audacious, in-your-face, daring and outrageously fun as it is political. But since day one, El-P and Killer Mike have been taking on crooked leaders, corruption and the fucked up state of the world, all through the prism of their hard-hitting, no nonsense hip-hop.
Since 2014's 'Run the Jewels 2', this status has skyrocketed. Virtually every music video to be subsequently lifted from the record has a no-bullshit message: 'Early' wrestled with police brutality and protest as a weapon; 'Close Your Eyes (and Count to Fuck)' pinpointed the infinite spread of senseless violence. And beyond those head-turning videos, both members have been everywhere, righting wrongs at every turn. Killer Mike's speech in St. Louis, following a court decision not to indict Officer Darren Wilson after the death of Michael Brown, remains brutally poignant. "No matter how much we get shit together, shit comes along and kicks you on your ass," he said at the time.
It seems harsh to label this at a group so restless and prolific, but Run the Jewels need to get a bloody move on. 'RTJ3', due out before the end of this year, is very nearly complete. On 10th October, El-P confirmed it's currently being mixed. After that comes the mastering stage. And then they need to come up with a release plan. It's close. But there's a sense that it couldn't come sooner.
Given the group's targets, there's always going to be unfinished business. Killer Mike's St. Louis speech is testament to the fact that no matter how much work they do to spread the right message and make progress, another tragedy comes along. Many of the themes on the duo's first two records have reared their ugly heads more than before. These important conversations are still happening. Throw a potentially catastrophic Presidential Election into the mix, and you're left with enough fuel to last a lifetime.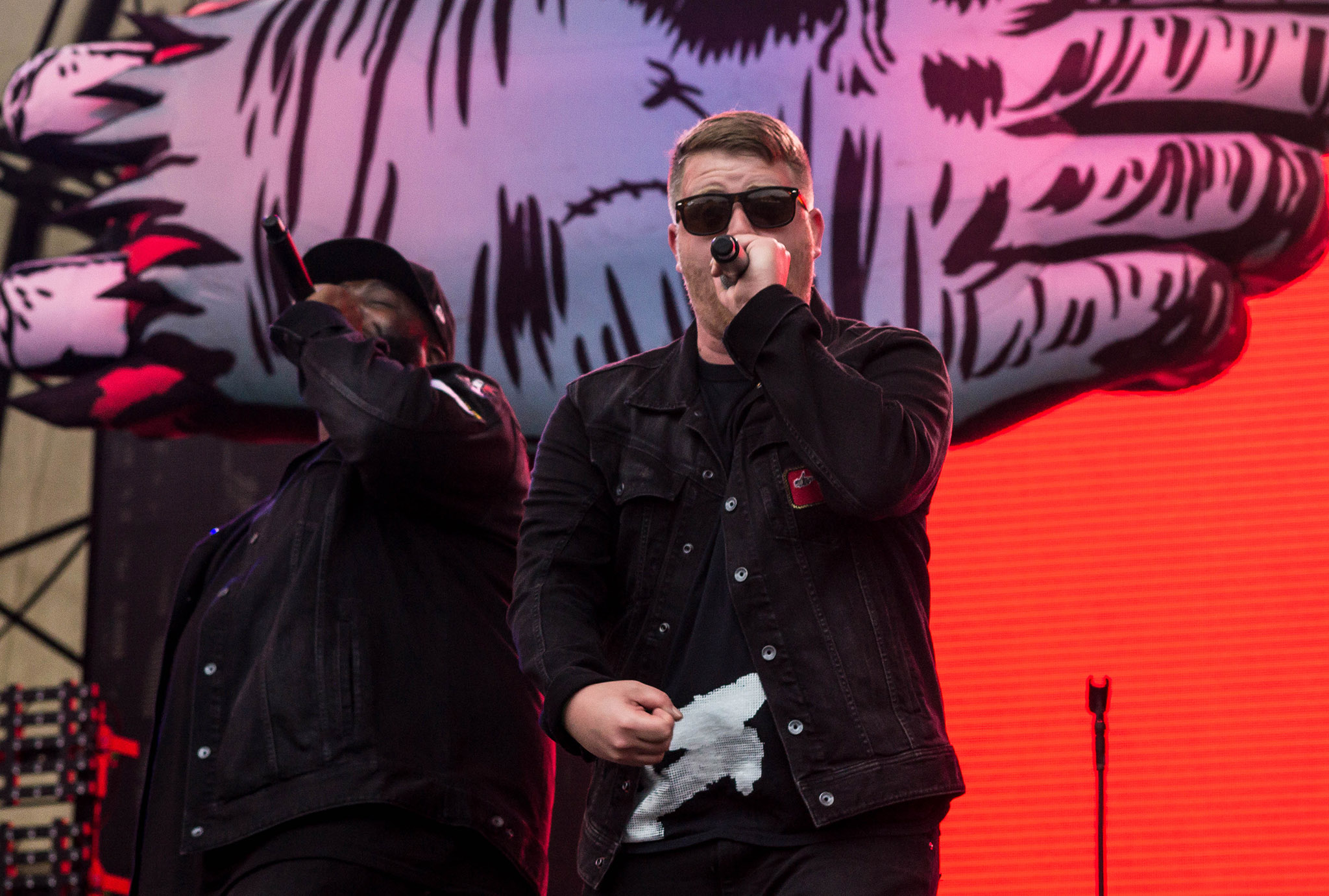 "If 'Run the Jewels 2' felt like a much-needed shot in the arm in 2014, imagine the impact of its follow-up"
Anyone taking on today's bleak realities will never be short of something to write about. What made 'Run the Jewels 2' so vital was the way it helped make sense of the madness around us. These days, newspaper headlines read like chapters in a fictional nightmare. Wounds from two years back haven't healed. Ills of yesteryear haven't gone away.
"Nothing is going to change until the same people that were out there for Wall Street are right there with kids down in Ferguson, right there with the holier-than-thou NRA members who say militarization of police is wrong," Killer Mike told Huffington Post back in 2014. "Until all those groups get together and find the common angle that if you allow the state to oppress any of these groups we're going to stay at this weird juxtaposition that we have." And it's safe to say this kind of dialogue hasn't made any progress.
Run the Jewels aren't strictly required to cast a wide lens and capture exactly what's going on right now. In fact, their music has always been part of a wider conversation rather than a series of bold, no-compromising statements with no dialogue. But if 'Run the Jewels 2' felt like a much-needed shot in the arm in 2014, imagine the impact of its follow-up. And let's face it, chances are it'll be complete, wrapped up and out in the wide world before 8th November.

Photos: Grady Brannan and Sarah Doone.

Get your copy of the latest issue