Christ alive:
Muse want to learn to fly using magnets, their tour director can't sleep over it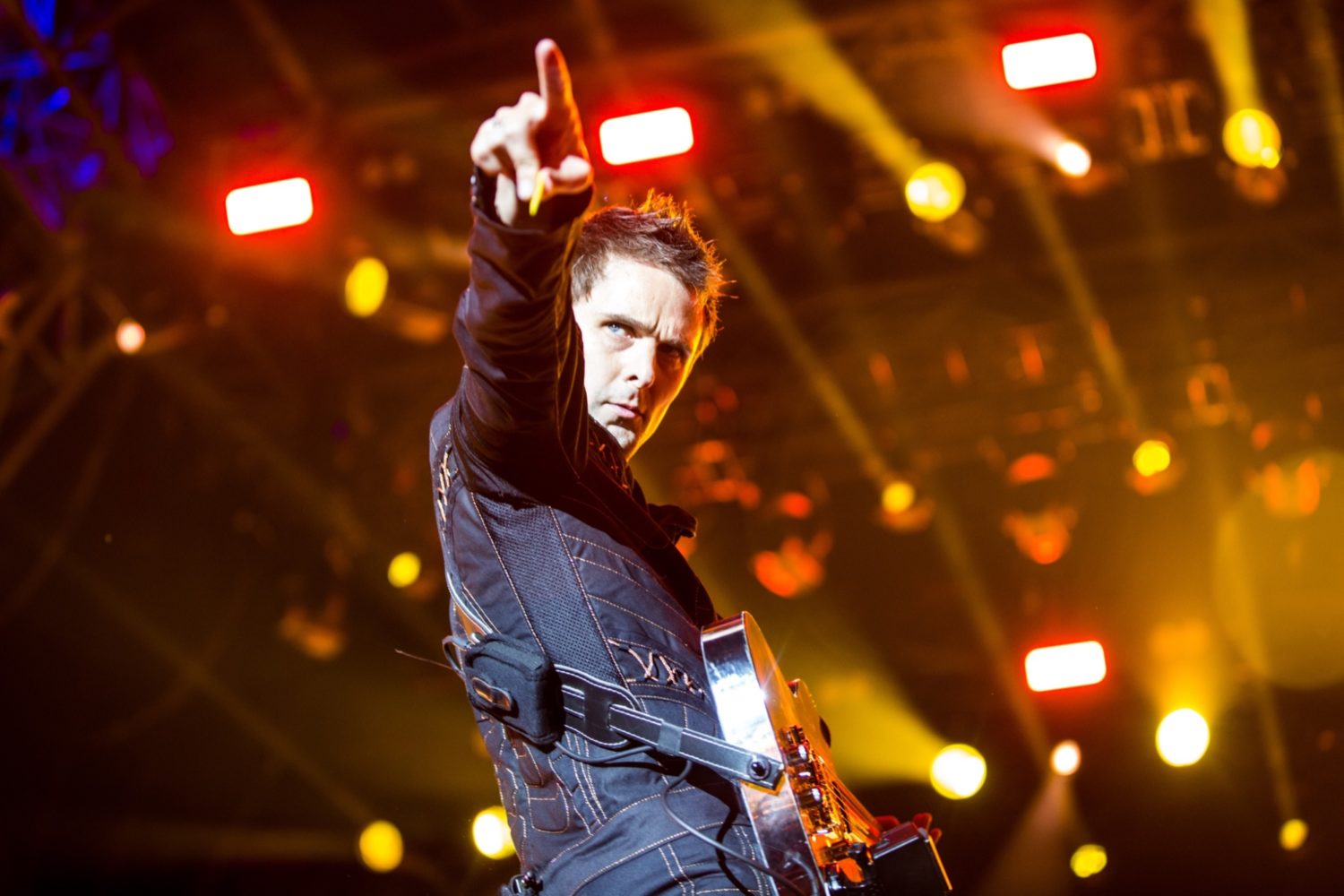 Mate, it's gonna be alright. Just buy some fucking pyro.
Spare a thought for Muse's poor tour director - the sod's not slept in months. Why, you ask? Because he's trying to figure out how to use magnets to make Muse fly. No, come back. Honestly. Not fibbing.
Speaking at the MUSEXPO conference, Music Week reports, the band's long-suffering tour director (is that even a job) Glen Rowe unveiled some rather extravagant plans for the follow-up to their world conquering, rather lavish 'Drones' tour, which saw the band headlining this year's Glastonbury.
"It is ridiculous," he admitted, "but trying to dream up something more adventurous is always our challenge, where does the next bolt of lightning come where you capture the essence of it and trying to put it into a record or a tour, it's definitely my permanent challenge."
"We want to do a stage made of magnets so the band can levitate on other magnets," he continues. No really, he actually said this. "It's those questions that keep me awake every night of my life."
EVERY. NIGHT. OF HIS LIFE. The fucker can't SLEEP for dreams of magnets. He offered up a simple cry for help, too. "If there are any magnet technicians out there, please come and see me because that's what we're trying to achieve."
The aching tone in that "please." The stifled yawn. The bags under his eyes creaking with the effort of addressing a crowd of well-rested bastards. Visions of magnets spinning around his head; flashbacks to failed experiments, Matt Bellamy tumbling to the cold, hard ground for the umpteenth time that month. Send help, someone. Or magnets. Send those too. We can crack this.

Get your copy of the latest issue