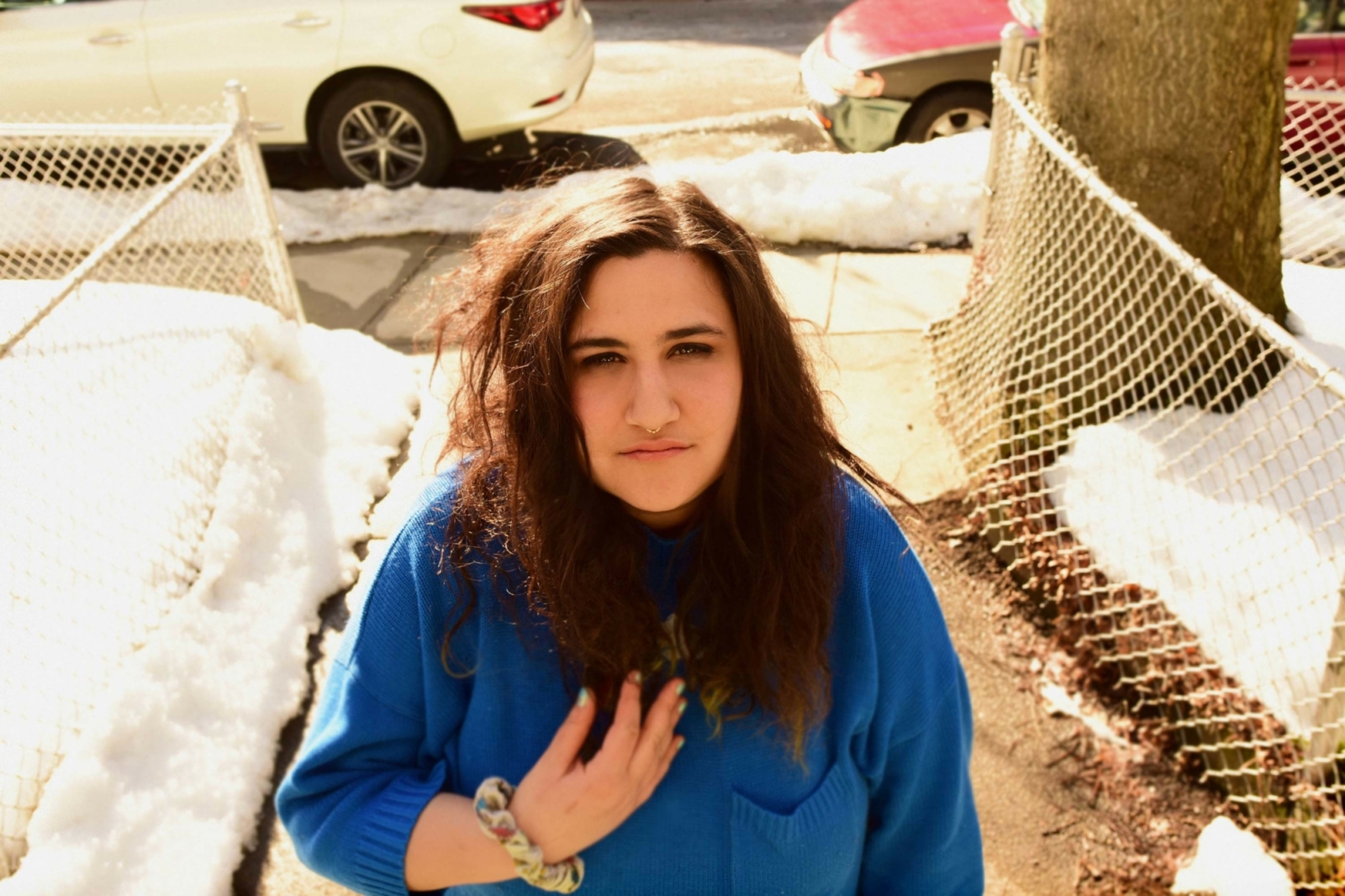 Photo: Shervin Lainez
Interview:
Upbringing: Palehound
With second album 'A Place I'll Always Go' on the way, we talk Avril Lavigne and shared birthdays with Ellen Kempner.
Palehound doesn't hang about - a year on from putting out ace debut album 'Dry Food,' Bostonian Ellen Kempner is back. 'A Place I'll Always Go' - her second record - is out on 16th June, and judging by early glimpses 'Flowing Over' and 'If You Met Her' it's set to be even better than the first.
"Watching other women/ non binary people exert so much of their time and energy into their passion," Ellen said of the new album. "I immediately felt inspired to step up my game."
With 'A Place I'll Always Go' on the way, we caught up with Ellen to talk early musical influences, and dreams of joining the Breeders in order to share birthday parties.
What was the first gig you ever went to?
Avril Lavigne with Simple Plan opening the show when I was in third grade. I went with my dad and wore my camo t-shirt, there are pictures of me holding up peace signs and screaming. I wore my tour shirt for two weeks straight afterwards.
Were there a good supply of venues in your hometown?
Absolutely not. Only teen centres that were usually empty and never paid me when I would play. That and some local open mics at dive bars.
What was the first song you developed an obsession for?
I can't remember exactly which one came first but I was obsessed with 'Drive My Car' by The Beatles and 'Motorcycle Drive By' by Third Eye Blind (who I'm listening to right now as I answer these questions). I guess I had a thing for songs about driving? I would always insist my dad play them on repeat in the car.
First song you ever bought with your own money, and why?
I didn't start buying my own music until I was 10 because up until then I just listened to what my dad liked. I guess the first CD I owned was Britney Spears but I don't think I paid for it, it was a gift. I can't remember exactly but if I had to guess I would say it was probably 'Let Go' by Avril Lavigne. That album completely changed my life in every single way.
What's the story behind your first instrument?
My dad played guitar all through my childhood and I idolized him for it. My mom saw how interested I was in playing and bought me a toy acoustic guitar. The first time I tried to play was when I was 7 and I was home with a babysitter. I was trying to strum with a marker cap as a pick and she begged me to stop. After that my dad gave me lessons for a little bit, I still have the chord chart from my first one framed in my room.
What's your worst musical habit?
Being a perfectionist and caring too much about what other people think about my songs. I was made fun of for writing songs for my school choir in middle school and started fearing what people thought of me then.
What inspirations outside of music have an impact on your songwriting?
My queerness, my relationships, my job, cooking, basically anything on any given day could inspire me to write a song. Sometimes it's something as little as somebody cutting me off at an intersection that'll send me into an anxious frenzy, resulting in me writing something.
What's the best advice you've ever been given as a musician?
It sounds really cheesy but honestly as somebody with very low self esteem it's helped to try and internalize "believing in myself". When people would say that to me as a kid I'd think it was bullshit but in music it actually holds a ton of weight. If I don't believe in myself and my music how can I ask other people to? I've started writing music that I want to listen to instead of what I think other people might want to hear.
If you could be in a band from the last two decades, which would you pick, and why?
There are so many but I'd have to say the Breeders. I idolize the Deals and we share a birthday so I think we'd all get along and have a lot of fun. Plus think about all the sweet bday parties we'd have on tour!
Palehound's new album 'At Night I'm Alright With You' is out on 16th June

Get your copy of the latest issue