Round-up:
Tracks: Lorde, Torres, Zola Jesus and more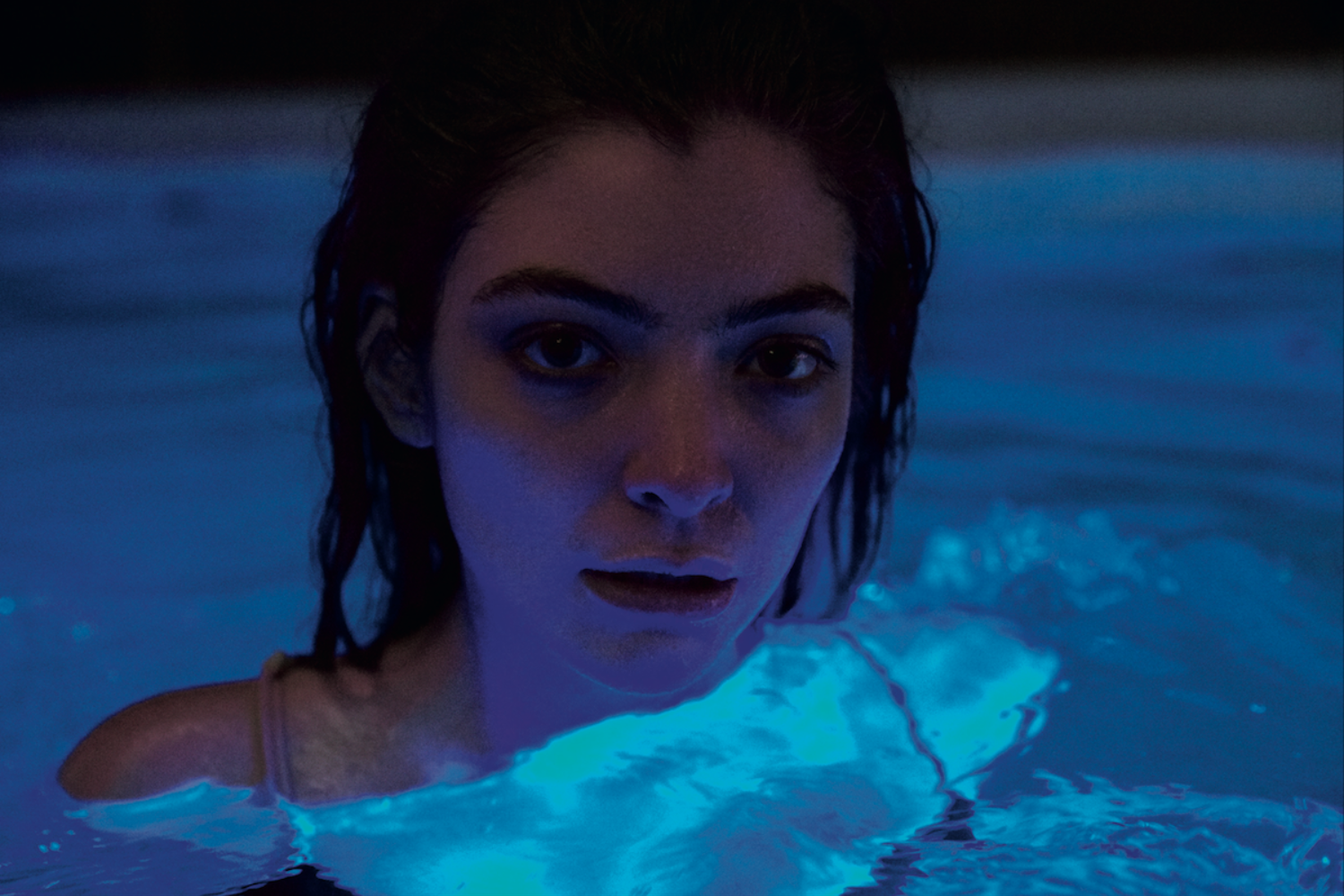 All the biggest and best tracks of the week, rounded up and reviewed.
Good Friday, dear readers, and what a world we were faced with when waking up this morning. Away from the all-encompassing General Election, though, and there's been some pretty tasty new tracks in the world this week, too.
For the second week in a row, Lorde has shared a taster from new album 'Melodrama', with the huge, surging 'Sober' joining the recent 'Perfect Places' in previewing what looks set to be a rich, diverse second effort.
Elsewhere, we see the return of Torres, her first effort on new label 4AD, alongside newies from Zola Jesus, Nadine Shah and exciting newcomer Sorcha Richardson.
And if you're itching to check out everything else out this week, step this way for DIY's Listening Hub, and our Essential Playlist.
With the three tracks that have previewed Lorde's second album 'Melodrama' so far, the singer has cast her net significantly wider than on debut 'Pure Heroine'. She's repeatedly said that her second album tracks the progress and drama of a house party, and if most recent taster 'Perfect Places' was the bliss of losing all inhibitions, 'Sober' documents that moment just over the hump, where consequences come into play.
On Twitter, Lorde revealed that the track was originally "this really intense booming slow synth thing," and there's an undeniable bubbling anxiety and doom underneath the track's party-starting horns. "These are the games of the weekend / We pretend that we just don't care / But we care," Ella Yelich-O'Connor sings, before rigidly enunciating every syllable of the chorus' hook: "what will we do when we're sober?"
If anything's been learnt from the quartet of introductions to 'Melodrama', it's how wonderfully versatile Lorde has become, and how effortlessly she slips into each guise. (Will Richards)
Mackenzie Scott, the Georgia-born, Brooklyn-based artist known better as Torres, has never been one to shy away from some of the harsher realities of life. Two years on from her last album 'Sprinter', she's returned on new label 4AD. But while some may have passed, it seems that Torres' wounds either haven't healed or fresh ones have been newly opened as she's delivered a track that's just as bruised, and just as painfully open as ever.
As ever though, Mackenzie manages to deliver her thoughts on a grim situation with an admirable amount of restraint and poise. With 'Skim', Mackenzie growls over passages of whirring synth melodies and her signature scuzzy guitar, lamenting about catching her lover in the midst of an affair and the subsequent mental distress. Almost ironically, it doesn't skirt around the edges of the issue. She asks searching questions like "did he hold your hips with authority?"
But really, no matter how many questions she asks, it doesn't matter in the end. She knows that "I'm only the skim of what has already been", a single thin layer on the top of another life. It's emotionally stark and pretty brutal, but that's just what Mackenzie does best. (Eugenie Johnson)

"While writing 'Okovi', I endured people very close to me trying to die, and others trying desperately not to", Nika Rosa Danilova explained about her upcoming new album. 'Okovi' means "shackles" in Slavic, and if there's one thing that shackles everyone, it's the inevitability of death, and the way in which the Grim Reaper casts his shadow across our lives.
And so 'Exhumed' seems like the perfect way to introduce a deeply personal album where the concept of being tied down, death and reconciliation, is a defining feature. Moving away from the pop-centric manoeuvres of 'Taiga' and back into the more industrial territory of her earlier work, punctuated by heavy, glitch-ridden percussive beats and bursts of ominous, doom-laden strings that gradually ramp up into a taut, deeply intense climax.
It's Nika's own voice that provides the most concentrated dose of doom though. Her dramatic vocals have always hit hard, but here her lines are delivered with the sincerity and emotional strain of someone struggling to cope with loss, while her ghastly wails are akin to spectres from beyond the grave being, yes, exhumed. There's no denying that 'Okovi' is likely to be something of a difficult listen, but if its existential subject matter is all delivered with as much sincerity and force and this, it might turn out to be one of Zola Jesus' best. (Eugenie Johnson)
On last year's 'Ruin Your Night', Brooklyn-via-Dublin's Sorcha Richardson provided a gorgeous slice of guitar pop, blighted by unsuccessful romance but all the more enticing a prospect for it. Its follow-up '4AM' ditches the chunky, Wilco-esque acoustic guitars for booming piano and synthetic drums. Quite a departure, but Richardson's vocals and winding, captivating storytelling shines through any stylistic changes, chronicling those hazy, heartbroken late nights that become early mornings without notice.
"The sun will rise and spill a line that you already know," the track's chorus ends, after cutting the cord of her phone. Sorcha Richardson's brilliance lies in her ability to realise when ties need to be cut, or situations curtailed before they spill over into the next day, but make the whole thing sound thoroughly romantic as well as messy. (Will Richards)
Never was there a better time to release a song like 'Yes Men'. In the week that we go to the polls and decide whether we want to put Jeremy Corbyn or a woman who thinks running through fields of wheat is naughty (when really the "naughtiest" thing she's done is preside over Brexit and crippling austerity as both Home Secretary and PM), Nadine Shah has delivered a track that takes aim at those who are all too willing to hide behind headlines.
As Nadine says, 'Yes Men' are "the ones that would make us believe that the hand in power which is perpetually slapping you in the face is the hand that will someday pull us from a chasm of its own creation". It's telling that this tale of people who are willing to feed the majority to the wolves to save their own is punctuated by a deep, inescapable sense of melancholia. Across whispers of electronica and reverberating, almost New Wave guitar melody that only gets heavier and more warped (just like certain people's perspective on the world), Nadine sings about the "right honourable men" who surround themselves with sycophants and there's "no way man you could ever tell them".
"Sing" perhaps isn't the right word though; "lament" is probably more accurate, her voice dipping and trailing off at the end of each chorus just ever so slightly, just compounding the mournful tone of the track. Perhaps there's hope that this situation can be overturned, but for now Nadine has delivered another powerful address on the state of the world. (Eugenie Johnson)

Get your copy of the latest issue