Interview:
The Only Way Is Essex: Rat Boy
Collaborating with Damon'n'Graham and finding himself sampled on the biggest album of the year, Rat Boy is releasing his debut album this month, and already looking years into the future.
It's been barely five minutes since Jordan Cardy and his trio of bandmates showed up at the West London offices of label Parlophone, but they're already causing chaos. Whizzing around a car park on the Burberry-branded scooter seen on the cover of album 'Scum' and trying to, somehow, amazingly, make skipping ropes of their own arms, Jordan and pals aren't just livewires when thrashing around onstage, it's their lifeblood.
Sitting down in an upstairs room (not before Jordan invites every office worker in sight into the cramped lift with the band to travel up together) the four members pile in, and Jordan and bassist Harry Todd immediately pick up the two dusty guitars perched in the corner. "I heard this one belongs to Chris Martin!" the frontman smirks.
There's a chemistry between the four that makes Rat Boy far more than a solo project, and Jordan is the first to point out that he wants that to shine through more. "I want the other guys to be as involved and as seen as I am in the future," he begins, fiddling with the dials on the worn-out Stratocaster. "We've been making music and playing together for this whole time, and I want it to be seen that way more on the second album."
Indeed, the gang mentality that's been cultivated between Jordan, Harry, guitarist Liam Haygarth and drummer Noah Booth is so strong that there's more than a few complaints and sighs from the frontman when the trio skip down to the building's fancy cafeteria, leaving him alone to dissect 'Scum' and - as the 21-year old sees it - the lengthy career ahead of him.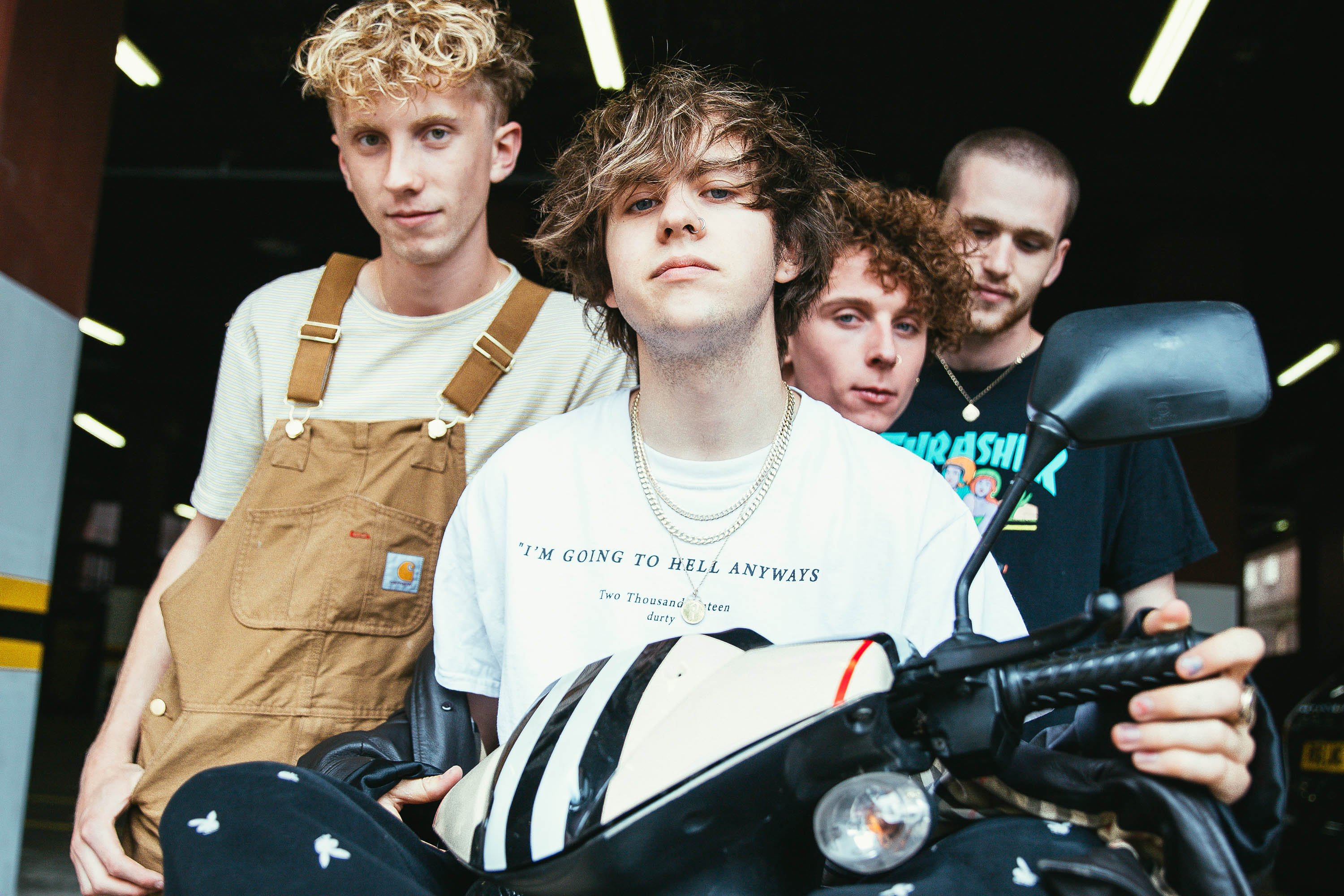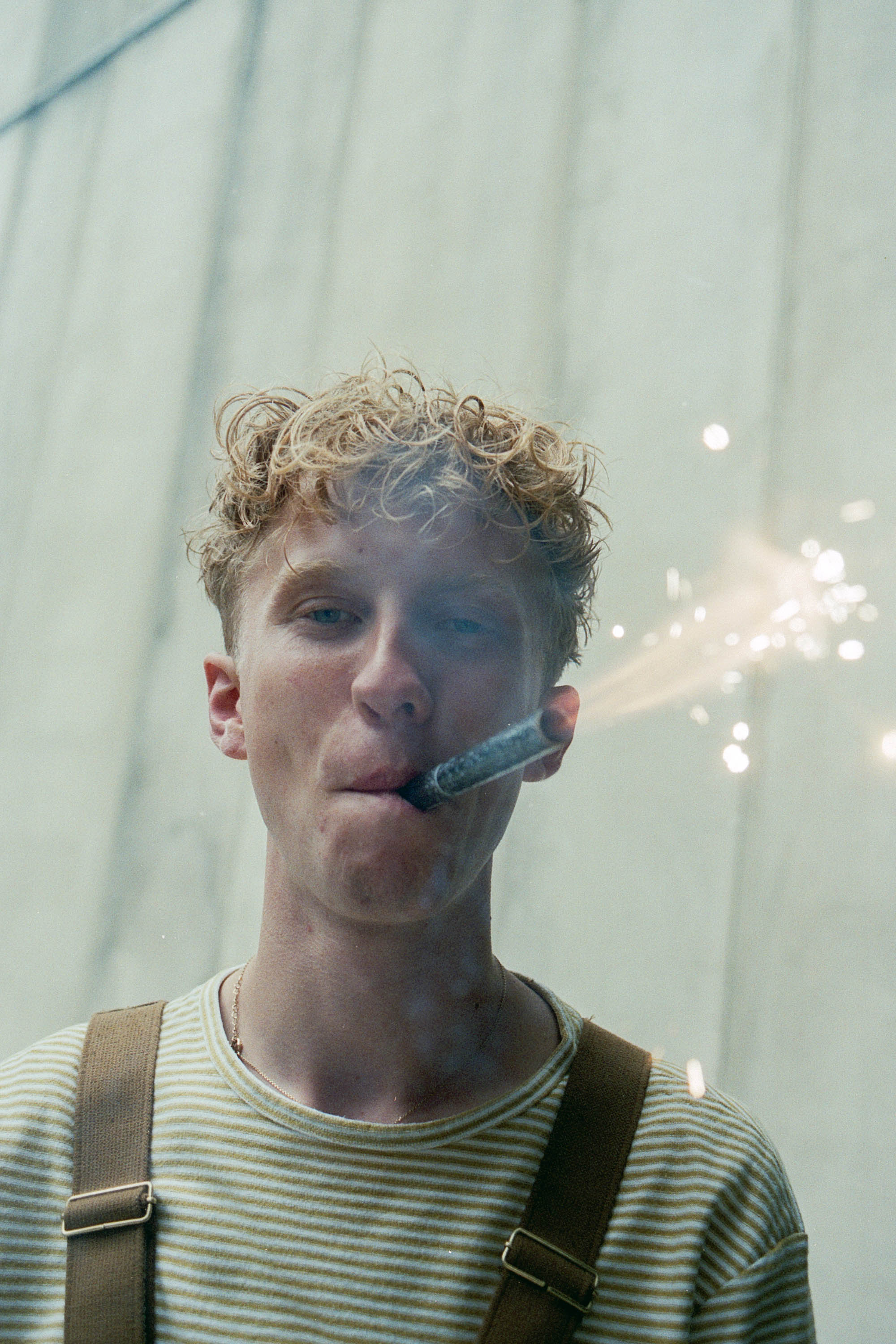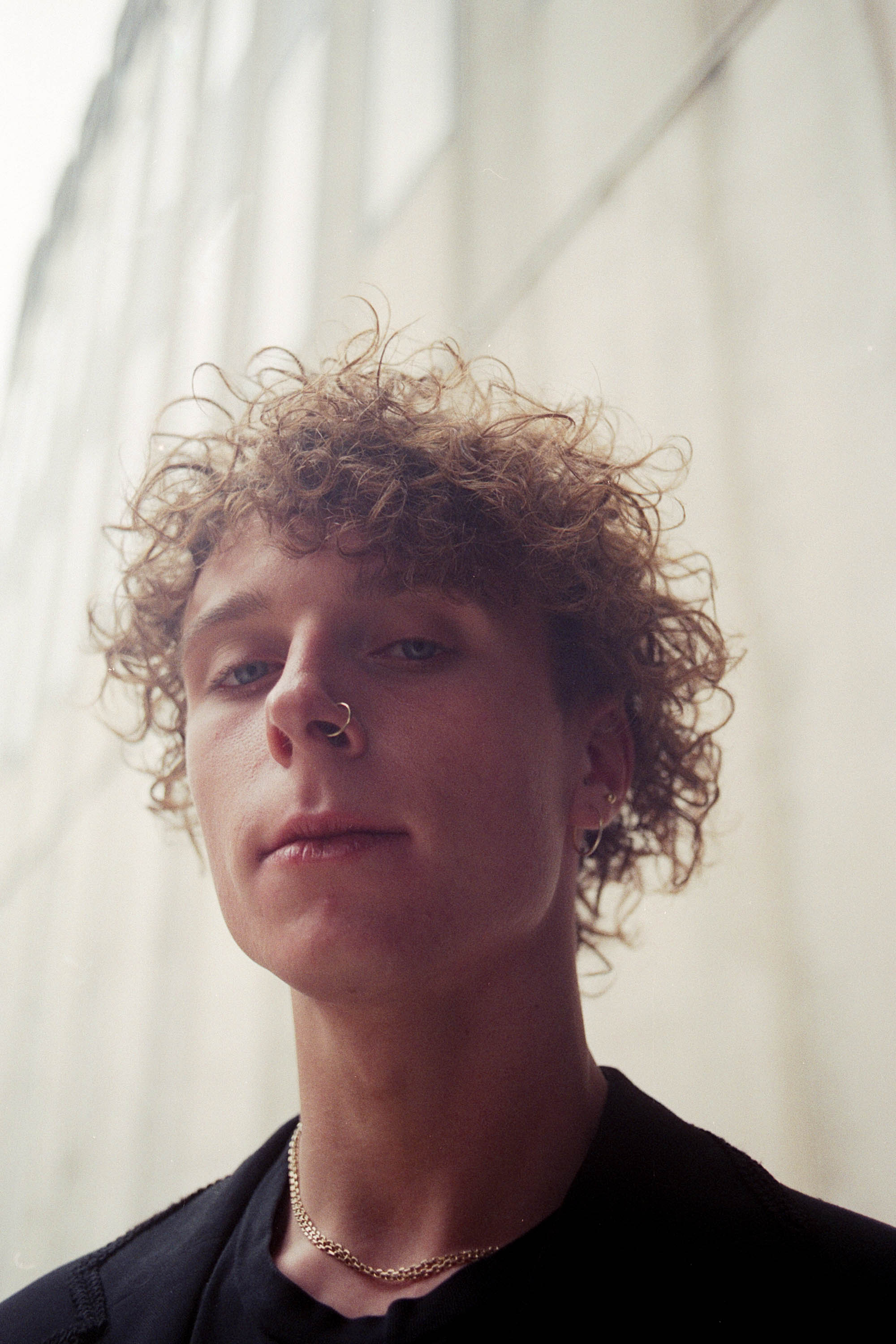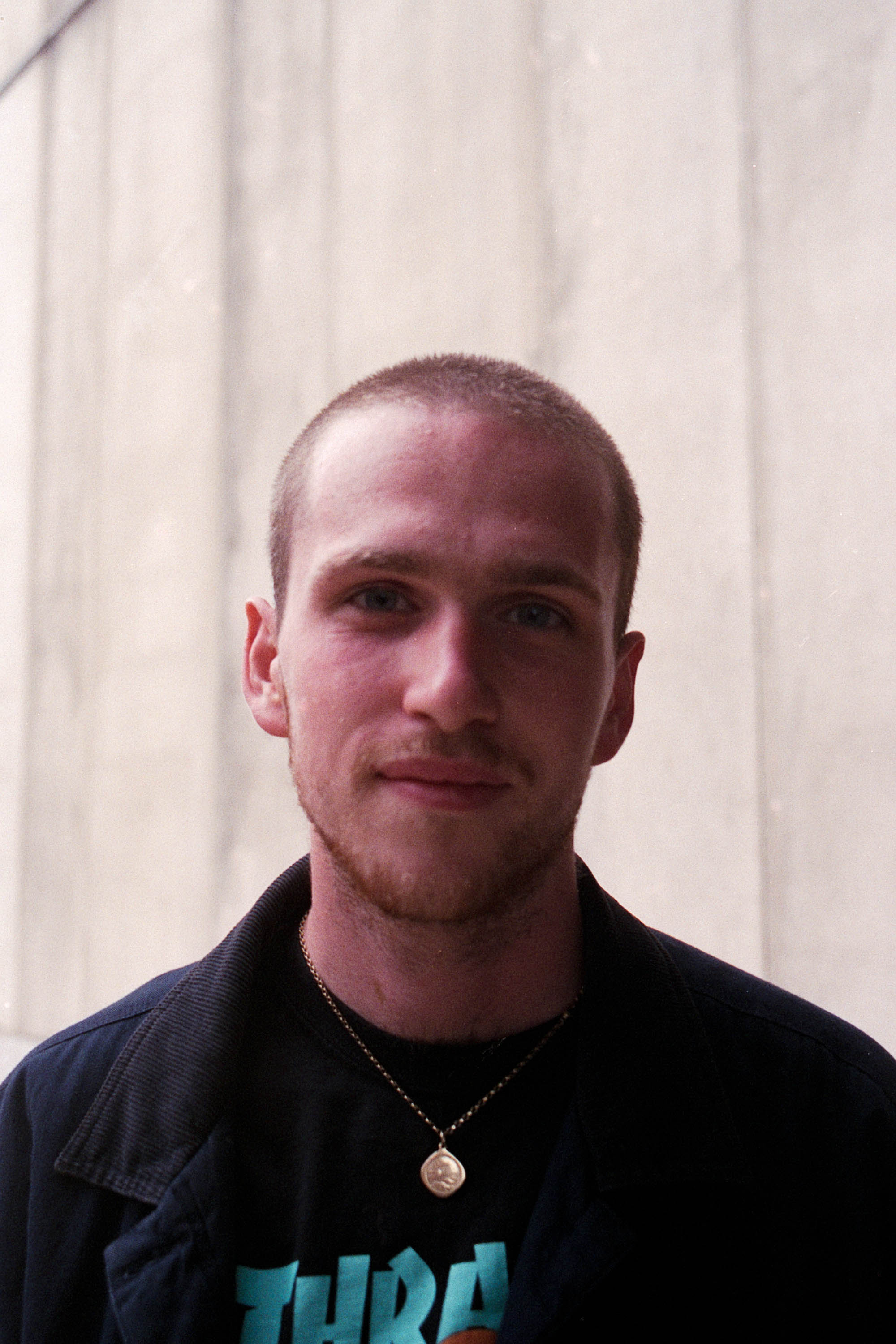 "I'm still not completely comfortable in these surroundings," he says, looking around at the plush major-label office and wall-hung memorabilia, "but I'm getting there." It seems like more of a case of the label adapting to and accommodating Rat Boy rather than the other way around, though. He reveals he put in an order for every single item on the menu from the McDonalds over the road to be delivered to the office for the celebratory meal that confirmed his signing to Parlophone in early 2015.
Behind the antics and tomfoolery, though, there's something altogether different about him, and after a few minutes of peering through the glass looking for his departed bandmates, he cuts a very different figure. "Do you like my music?" he asks plainly, said with a genuine desire for an answer and dialogue. "Do you know what rating the magazine are going to give the album yet?"
'Scum' is a sprawling first effort, a twenty-five (!) track behemoth peppered with interludes and tangents. It's a window into the electric, never-resting mind of a man who's already attracted more than a few famous admirers. Working on the record in Damon Albarn's West London base Studio 13, the Blur and Gorillaz man took a shine to Jordan. "He really inspired me to not just do stuff with guitars," the frontman begins, also citing Beck's genre-bending 1996 LP 'Odelay' as a major influence. "Me and Noah made 'Get Over It' and then realised that it doesn't just all have to be guitars, and that genre boundaries don't really matter at all, and Damon helped us realise that too."
"I just got loads of tweets one morning telling me I'm on the Kendrick album!"
"Graham [Coxon, who plays guitar on 'Laidback'] was wicked on the record too. He's also put stuff down on another track which we haven't released yet, which is cool. He sings on it too," the singer continues, an undeniable glint in his eye. Jordan even fell further into the arms of superstars when 2015 mixtape track 'Knock Knock Knock' was sampled by Kendrick Lamar on 'LUST.' from his new album 'DAMN.'.
"That was trippy," he chuckles. "I got a message from his producer DJ Dahi about a year ago, telling me that he'd flipped one of my vocals. I messaged him quite a few times trying to found out what he'd done and didn't really hear anything back so I kind of just dropped it."
"Then the day ['DAMN.'] came out, someone dug up a tweet I did of the lyrics [from 'Knock Knock Knock'] about two years ago, and then all these blogs were writing about it and everyone was messaging me like crazy. I just got loads of tweets one morning telling me I'm on the Kendrick album! It's mad." It appears it's not enough for the increasingly insatiable Rat Boy though.
"We're not at the level we want to be yet," he begins, sitting firmly upright for the first time, and slightly - but definitely - raising his voice. "Every single day, me and the band sit down and we think to ourselves, we are not where we want to be yet. We're doing the main stage at Reading & Leeds, but it's in the middle of the day. We want it to be later. We want it to be bigger. We're working harder than we ever have done, and we're pushing every day."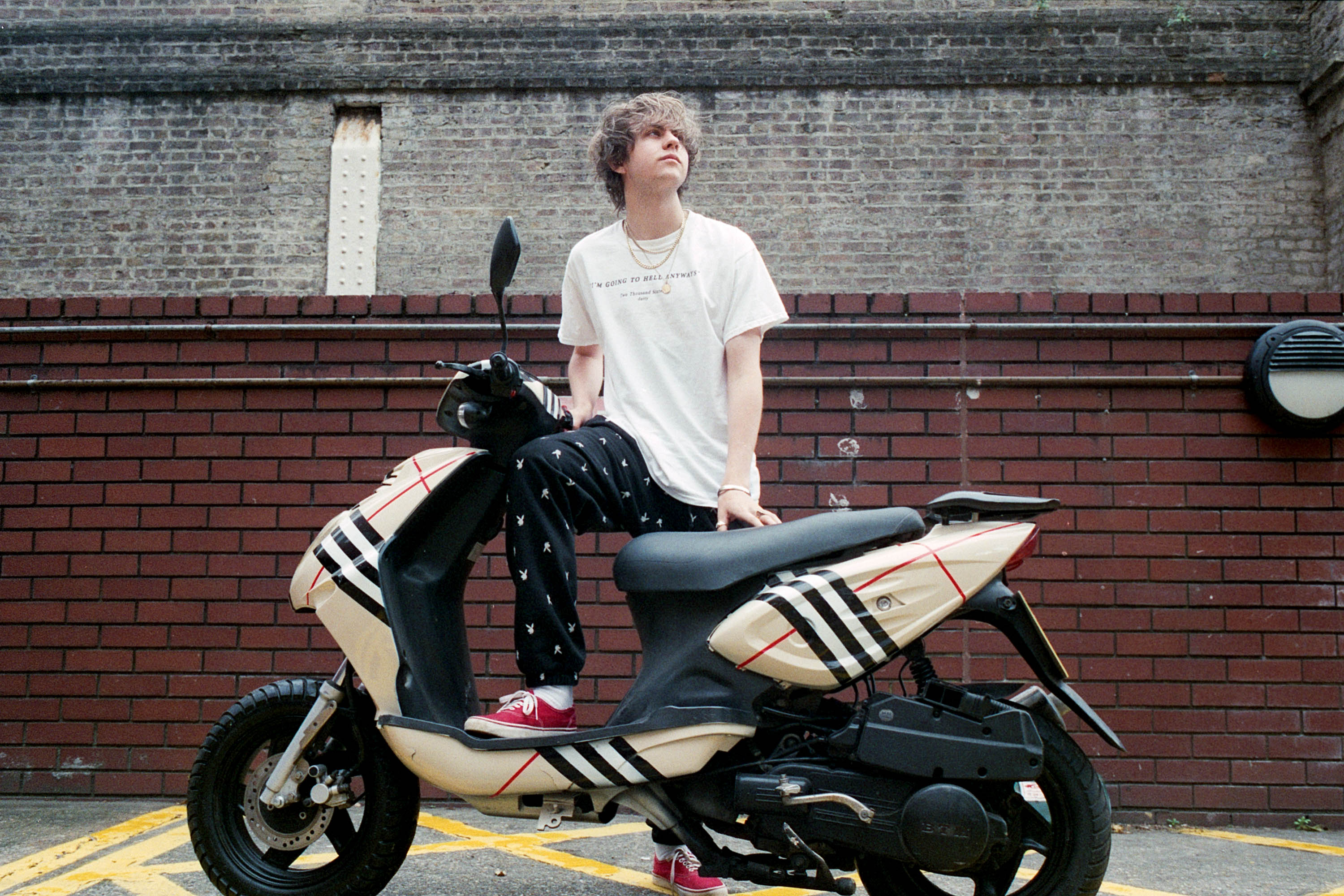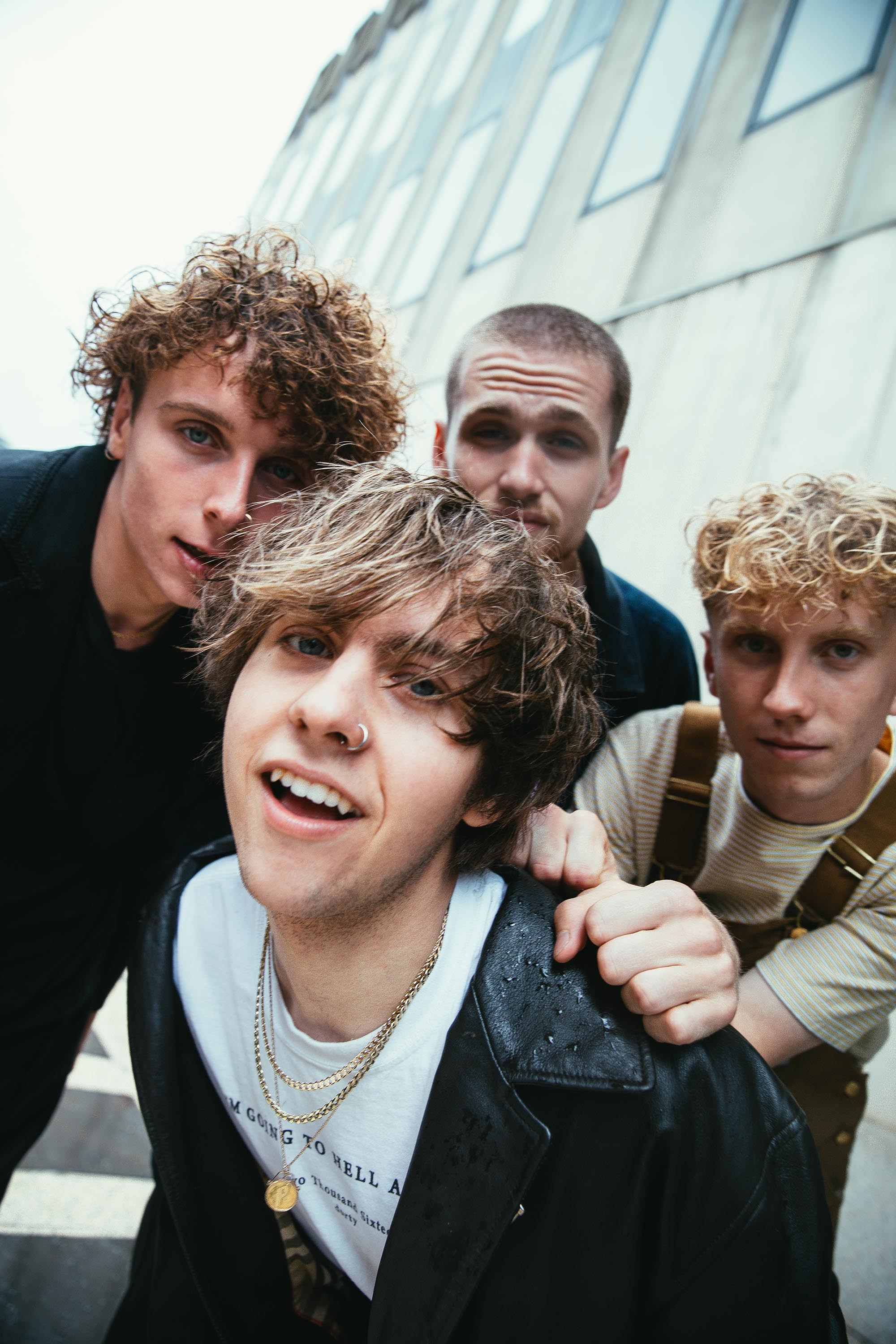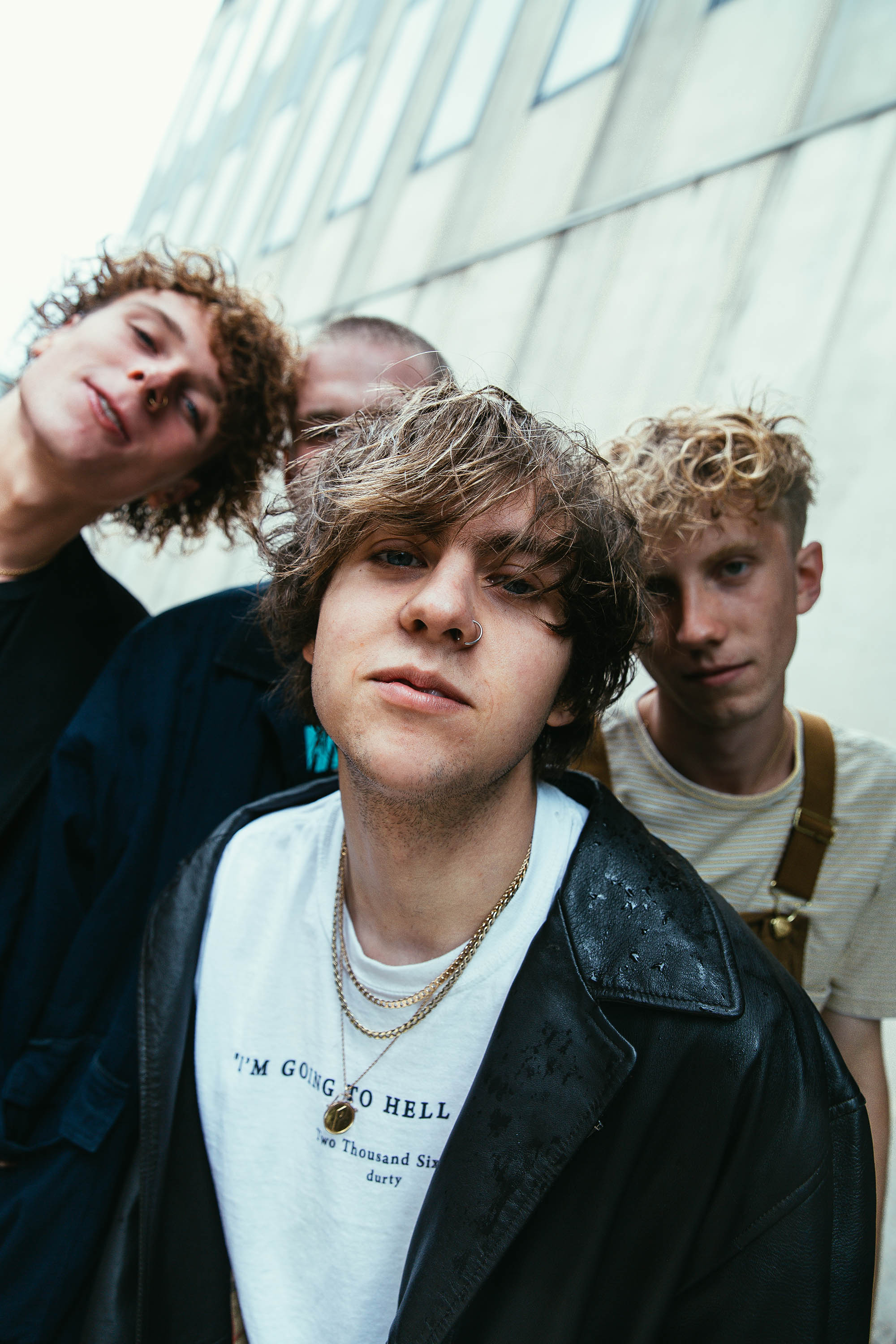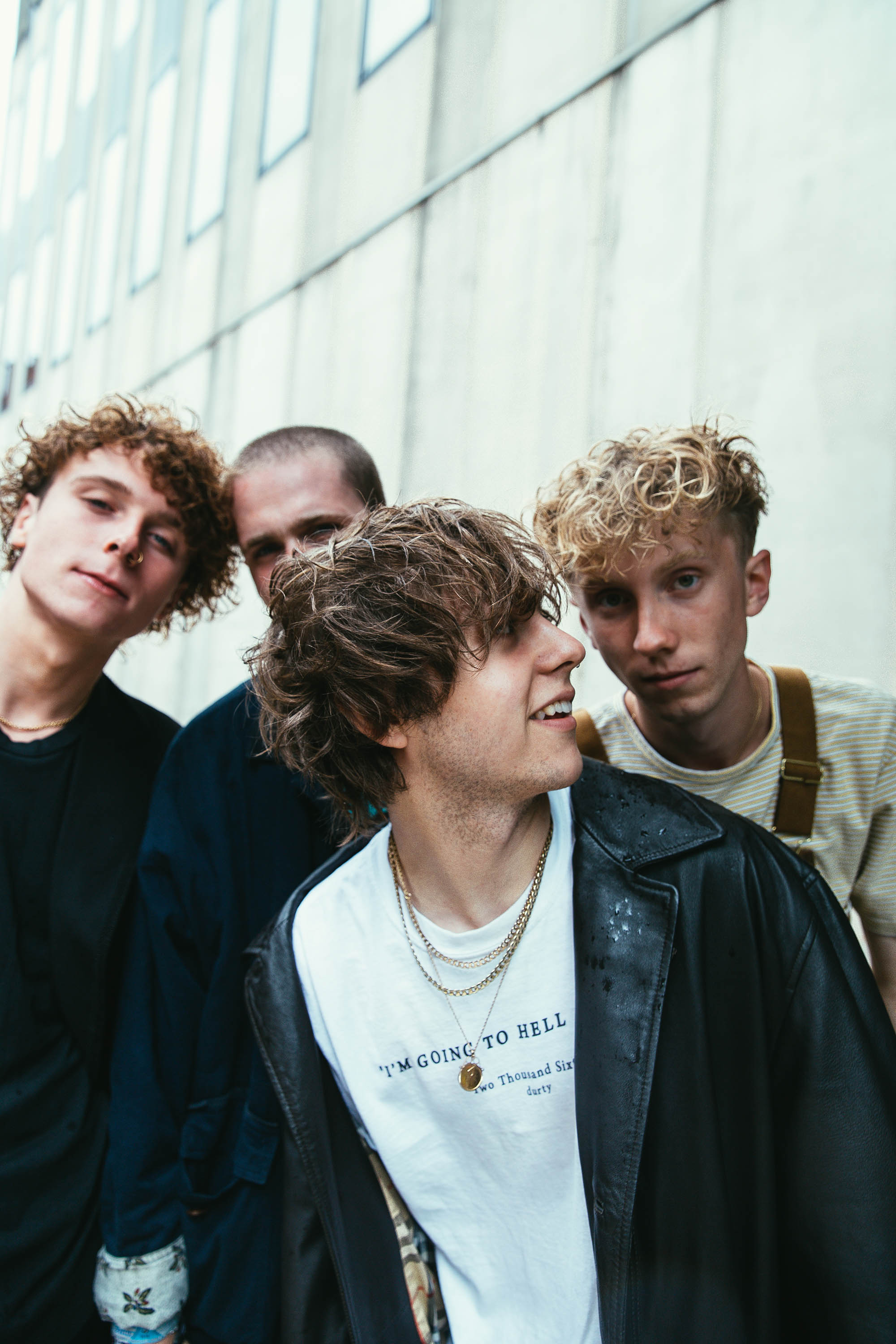 "I'm not nearly finished yet - I'm not even started."
"If I could see where we are now, from the perspective of us a year ago," he continues, picking up speed, "and saw the views and plays that we get online now, I'd think that was amazing. But now there's still much more work to do to take it even further and make it even bigger," he says, before reciting his schedule from the past week in meticulous detail; building and painting skate ramps for a new music video, pitching his clothing line to blogs and magazines, editing adverts to promote the release of 'Scum'. The DIY element of things is still very much at the heart of Rat Boy, something the singer and his bandmates refuse to give up.
"We could easily hand these things over to other people, and have a constant flow of great stuff coming out, but that would make us like every other band out there at the moment," Jordan hurries on, "and we wouldn't be learning anything that way either. It might take a bit longer initially, but we want to learn this all ourselves and be left with the skills when it's all done."
Looking at album two and beyond, Jordan seems even more intent to progress right away, and there's an infectious charm to his hurriedness, his willing to learn and adapt at every turn. "I started this whole thing on my own, in my bedroom, with a guitar, so it makes sense why people see this as a solo project, or as a band with guitars," the singer admits. "But it's not just me - I'm with these three other people all the time.
And we're not just gonna make guitar music," he continues, before citing A$AP Mob member Playboi Carti as a current influence. "We don't want to make the same record again, we're all still young and want to release new, different things every single year, and to learn along the way," he concludes, picking back up the dusty guitar and worming his way around the fretboard. "I'm not nearly finished yet - I'm not even started."
Rat Boy's debut album 'Scum' is out 11th August via Parlophone.
Photos: Phil Smithies.
Taken from the August 2017 issue of DIY. Subscribe below.

Get your copy of the latest issue