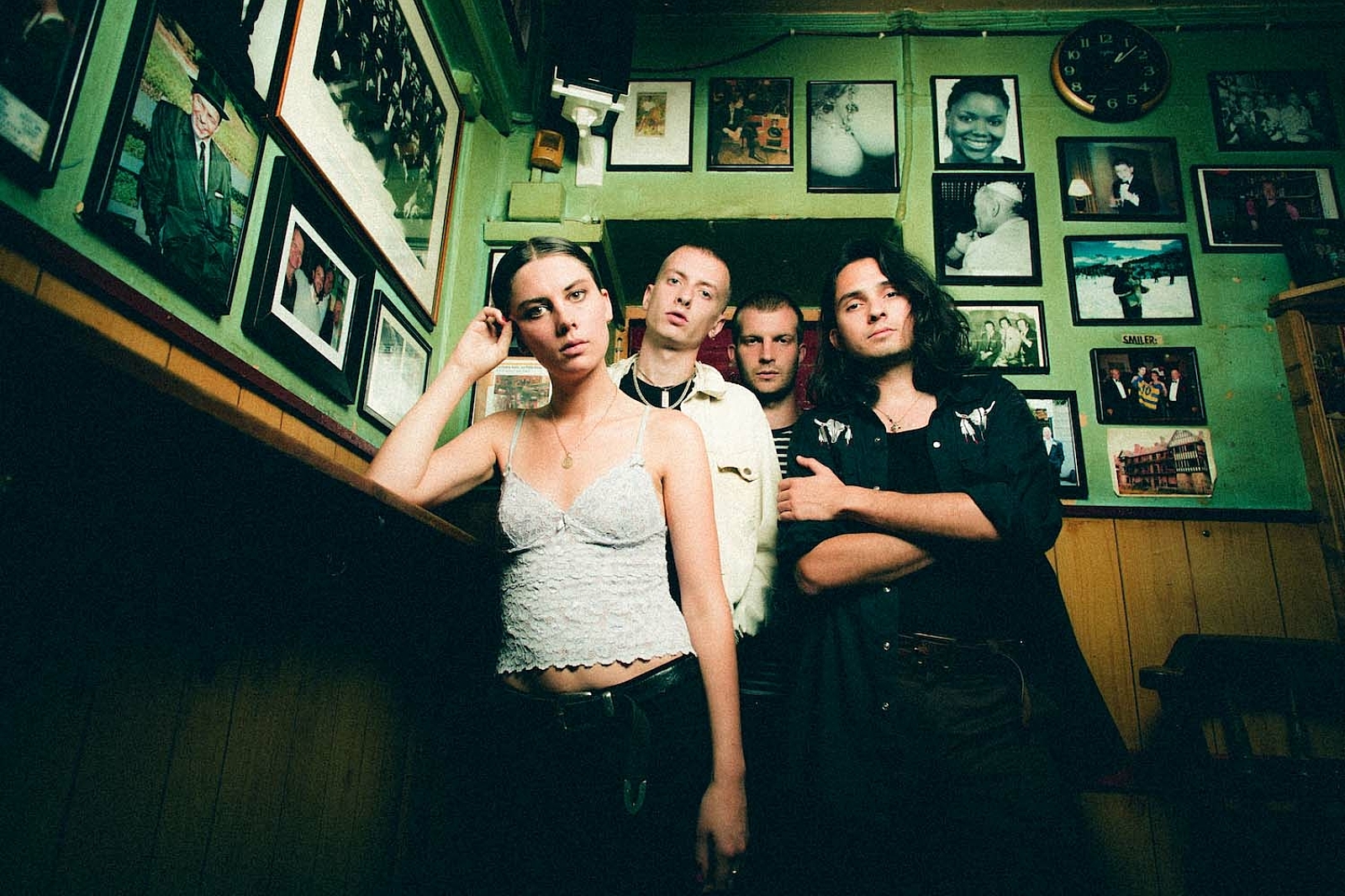 The next life: Wolf Alice
Their debut marked them out as Britain's most exciting band in years. Now Wolf Alice are back with 'Visions of a Life' - no longer the new kids and ready to challenge for the ultimate crown.
When Wolf Alice wrapped up their final show in support of debut 'My Love Is Cool' on 1st October last year, it was an end, but also a beginning. Having toured incessantly for the previous three years - growing from nervous shoe-gazers, stumbling over their instruments in pub back rooms to defiant, joyful superstars in waiting, selling 10,000 tickets in their hometown on their last tour - they closed their first chapter with their first ever festival headline slot at Margate weekender By The Sea - less a misty-eyed, celebratory pat on the back, and more a hungry career milestone, already snapping at the heels of a stupidly exciting future. "It's promising isn't it?" grins bassist Theo Ellis. "It wasn't like, oh that's done now, that chapter's over. It's like when you're gonna drop a sequel and you have a cliffhanger…"
Of course, because this is Wolf Alice, they also turned it into a massive party, shipping a "coach load of reprobates" up from London for the ride. But as far as putting an end to Part One, the quartet already knew it wasn't a full stop, more an ellipsis. "We were so aware of what was looming ahead of us that we didn't have that much time to sit down and self congratulate," shrugs guitarist Joff Oddie, as his bandmates nod in agreement. What's looming ahead of them, of course, is a record and touring cycle that could legitimately turn the group into next level stars. Universally acknowledged as one of UK indie's biggest breakthrough artists in years, this is the time when they shake off all the caveats and grow from 'best new band' to plain ol' 'best band'. Everything is in place for it to happen and, even sat around in the teensy courtyard of a dingy Soho boozer today, there's a confidence to the group – completed by vocalist Ellie Rowsell and drummer Joel Amey – that suggests they know exactly what they need to do to get there. They're ready to fully, completely go for it. "It's unbelievably exciting," enthuses Theo, musing on the months the band have planned out ahead of them. And it really is.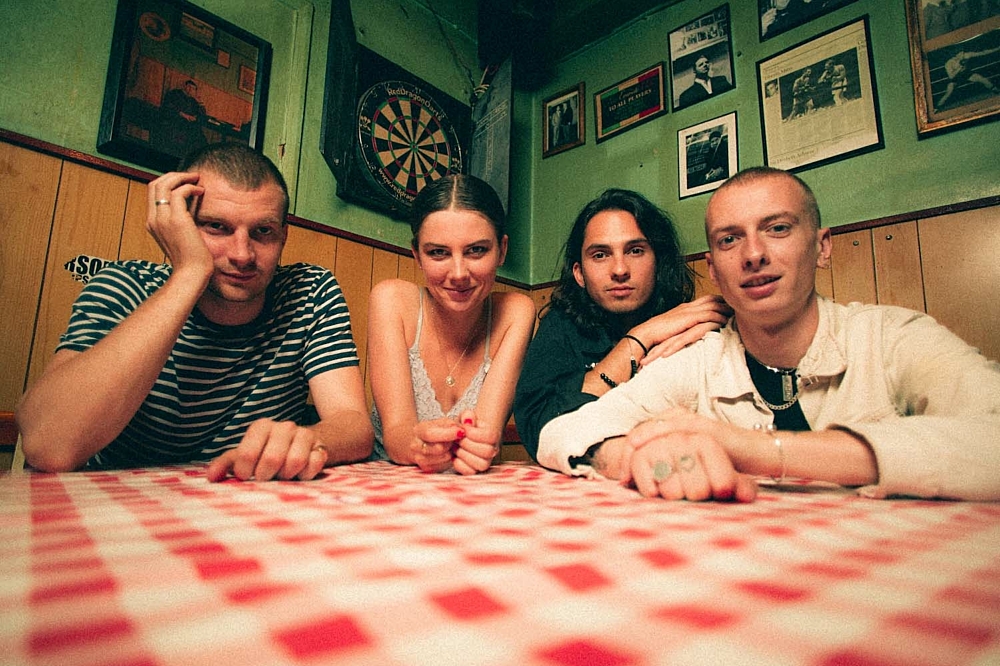 "
If I'm the future of rock music I'd better get cracking.
— Ellie Rowsell
Five years ago, when early track 'Leaving You' started pricking up ears back in 2012, Wolf Alice's current position would have seemed inconceivable. Joel and Theo had only just picked up their instruments, the other two weren't much better, and Ellie spent most of their early shows staring at the floor, looking like she needed a hug. But even then there was an indefinable magic that fizzled all around them, and gradually Wolf Alice began to catch up with their own potential and then rapidly, wonderfully surpass what anyone had even dared hope from the young Londoners.

"We were all quite tentative and obviously nervous around our own instruments," Theo recalls of those early days. "I feel ten times more confident for all of us on stage together now. That's where we really see the marked progression in all of us the most: maybe not as human beings, but on stage we're a bit better than we were before…" He might be right about the stage thing, but he's underselling their personal advances. Even just sat around checking their phones and eating porridge, the quartet cut a slightly different shape to the playful, lovable goons that coated themselves in glitter for DIY's cover back in 2015. Joel might still saunter into our low-lit photo set up declaring that he's "ready to shoot this porno", but there's a quiet assuredness in the air now that's newer.

It's the kind of confidence that comes from being thrown in at the deep end of life's experiences and learning to take it all in your stride. Over the past two years, the quartet have earned themselves a Number Two record, Mercury, GRAMMY and BRIT Award nominations and a slot on Glastonbury's Pyramid Stage among other notable achievements. Although, as Ellie attests, their night at the GRAMMYs felt "like we'd been plonked in this situation, like a fish out of water", in general the band seem to have adapted to their newfound lifestyle with surprising ease. "I remember when we went to the NME Awards for the first time four years ago and we were just like 'MWAHAHAHA'," cackles Ellie, eyes bulging like the child from the Exorcist let loose in the devil's playground. "Now it's [more normal]. And those things are never what I dreamed of; even playing at something like Margate was far more important."

Labelled as The Future of Everything by essentially everyone with ears and access to the internet, the pressure could have been enough to suffocate lesser mortals. Not so Wolf Alice. "I think it's nice!" proclaims an understated Ellie, in relation to her purported status as the next rock'n'roll messiah. "It makes you wanna work harder 'cos you're like, 'well, if I'm the future of rock music then I'd better get cracking'." Luckily for them, however, Wolf Alice barely needed to get cracking at all as it turned out they were already sitting on a goldmine.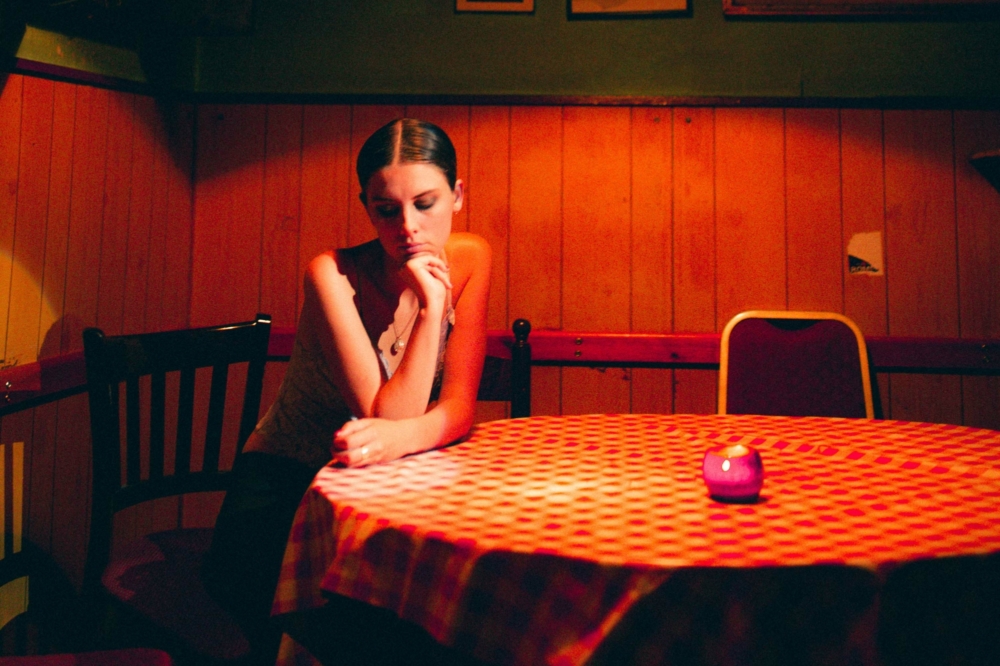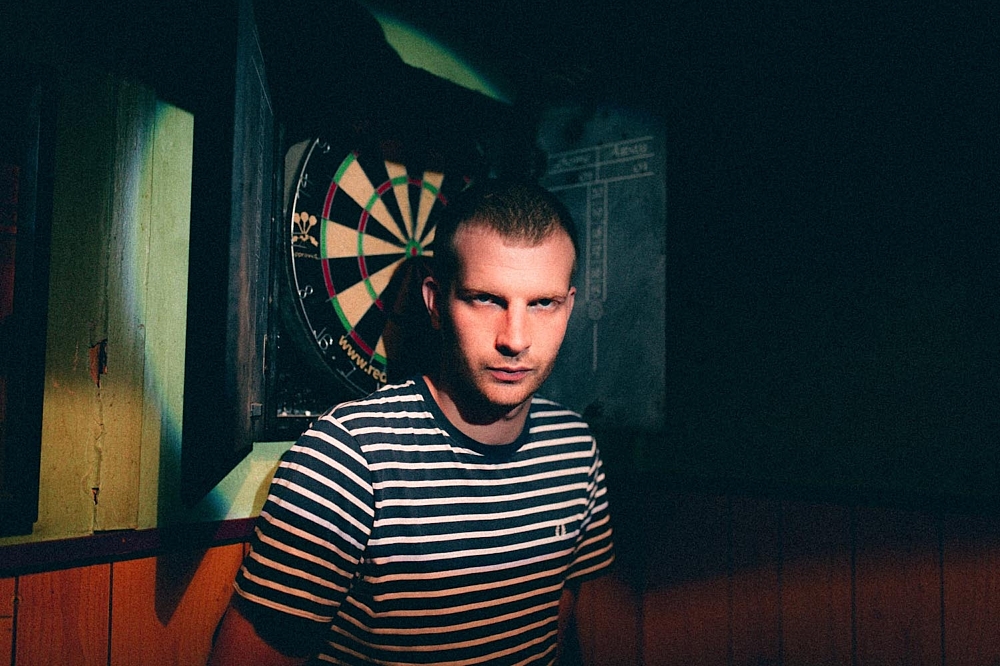 "
I feel ten times more confident for all of us on stage together now.
— Theo Ellis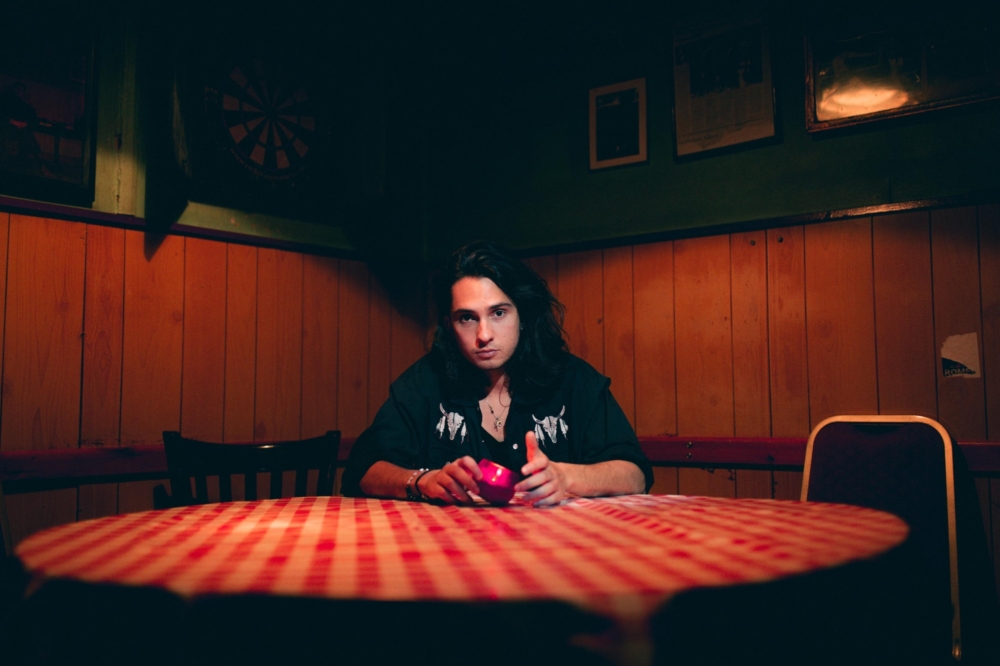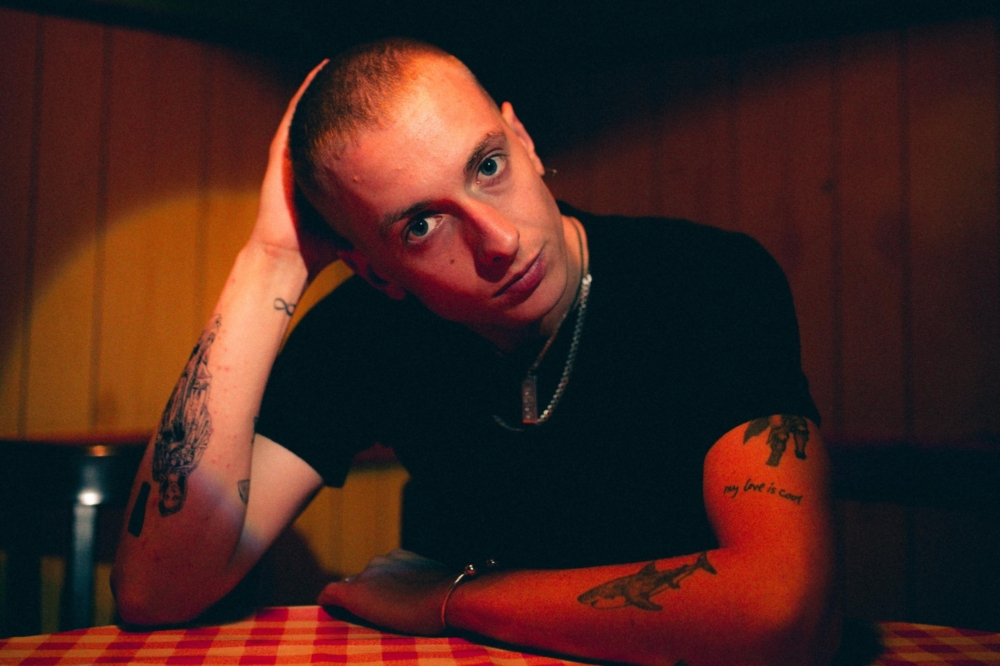 Written largely throughout the many tours in support of 'My Love Is Cool', 'Visions Of A Life' is the polar opposite of a difficult second album. Completely swerving the mythologised horror stories of hours sat agonising over blank sheets of paper and whole sessions ditched because they just didn't work, Wolf Alice's second emerged almost without them even trying. "We didn't have that huge pressure that everyone talks about, because we didn't sit down and [try and write an album]. We already had these ideas and they were very natural and real because they were bits taken from our last two years," remembers Ellie. "I think luckily – touch… whatever this is," starts Theo, reaching across to tap a bit of old bench for luck, "the album was already there."

The result is a record that acts as a collection of diary entries, full of raw, real feelings and bursting with ideas. Like a diary, 'Visions Of A Life' is supercharged with heightened emotions that tackle the Big Themes – love and life and that feeling of 'how the hell did I get here?' Plus, like a diary, it's never, not once, anything less than edge of seat stuff - who would bother to write down the boring bits for posterity? "You don't write so often [on tour], so when you do there's an outpouring of emotion that you've stored up for quite a long time," says Ellie. "I can look back and listen to 'Sky Musings' and think, 'Oh dear, I wasn't having a very nice time then'. I find reading back on my diary entries is actually quite helpful when I'm making decisions about my present life choices."

Finished at London's Fortress Studios and then recorded in LA with producer Justin Meldal-Johnsen (Paramore, M83), it's a record that takes all the experimentation, curiosity and openness of their debut and pushes things even further. If 'My Love Is Cool' was a giddy head-rush that encapsulated growing up in all its wide-eyed contradictions, then 'Visions Of A Life' is the opinionated, forceful sound of settling into your own skin. Across its 12 tracks, it shouts louder and swoons harder, raging and questioning and celebrating and sneering, all with a passion that forces you to surrender yourself whole.

Like their debut, it's an album that refuses to be defined by any one idea: from the feral spit of lead single 'Yuk Foo' to the unfiltered tongue-tied romance of 'Don't Delete The Kisses', 'Sky Musings', which Ellie describes as "basically a speech over music" to 'Planet Hunter''s questions on success and huge, cathartic climax, 'Visions Of A Life' is defiantly bold and brave in its choices throughout. "That's the beauty of where things were left from the first album – stylistically, no one really knew what to expect," says Theo. "We're very lucky with that. When a band stylistically explores something else, a lot of people's first thing is to be like 'Why doesn't it sound the same?'" "You look at the YouTube comments when a band puts in a synthesiser for the first time," joins in Joel, "and some people are slagging them off, others are saying they're growing as artists…" Ellie interjects: "'I don't like this song but I have high hopes for the rest of the album' - that's the worst one…"

Wolf Alice, though? Well, people have been used to this lot questioning the 'indie rock band' status quo from the start. And in their vocalist, they have a figurehead who's gradually becoming iconic. If Wolf Alice as a band have grown exponentially from their tentative first steps, then Ellie Rowsell is almost unrecognisable. It's not only in her ever-evolving stage persona - a shrieking, stage-diving evil twin to her shy former self - but in the sheer assuredness of 'Visions Of A Life'. Pushing the levels of intimacy further than ever before, her lyrics are defiantly raw and uncensored, whether perfectly depicting the feeling of falling headfirst into love or twisting tales of self-lacerating confusion. "I think lots of people spend a lot of time thinking they're the only person in the world that feels this one way, but if you're really honest about your feelings, someone out there is gonna [find solace in that]," she theorises. It's undoubtedly true, but also a statement that requires a fair amount of guts to put into action. Putting yourself truly out there for scrutiny is a brave move. "Sometimes I do still feel like the person that's staring at the floor now, but with practise you learn how to put her away for a bit," she continues. And with each new step, that person seems to be receding ever further back into the distance.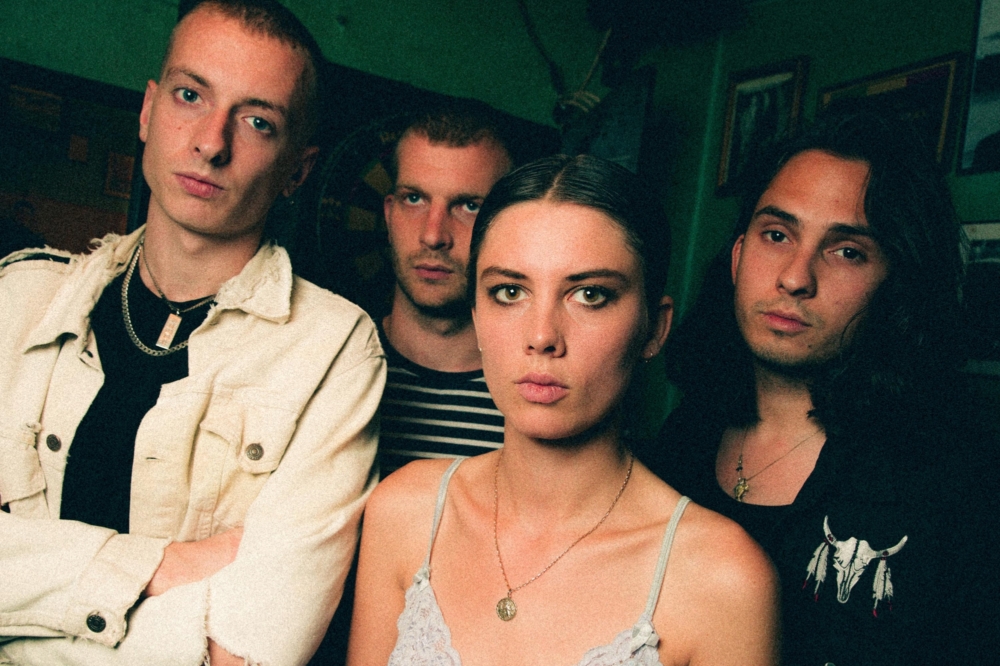 "
We didn't have time to sit down and self congratulate.
— Joff Oddie
If Wolf Alice are making this whole process sound easy – 'Visions Of A Life' comes barely more than two years after their debut, a quick turnaround by anyone's standards – then that's because they're quite audibly in their stride. Right now, it feels like Wolf Alice can't really put a foot wrong and, crucially, they're doing it without cowing to any prescribed, media-trained notions of what a second record or a mainstream band should be. They've worn their beliefs and their politics on their sleeves, performing at a recent Tories Out march and vocally lending their support to Jeremy Corbyn's Labour Party campaign ("People say 'Oh you're preaching to the choir'," notes Ellie, "but we've seen people that are like, 'Love your music, hate your politics; we're going to unfollow your page now' so no, we're not preaching to the choir and that's why we do it.") Last year, meanwhile, they set up Bands4Refugees, bringing together a huge group of musical peers to raise money for a cause dear to their hearts. Throughout it all they've kept their sense of humour and fun – head down to one of London's toilet circuit venues on any given night of the week and you'll regularly see one of the band propping up the bar, cheering on their pals.

When 'My Love Is Cool' threatened to take the Number One spot, the stakes felt higher than just one band sticking it to the man. It was representative of a new guard taking on the old farts and major labels, and challenging the established equilibrium. If there's a new generation of guitar bands dreaming big, then Wolf Alice are arguably the figureheads that have made it seem possible. Now, they're on the cusp of something even bigger than just record sales and chart positions, of becoming a genuine generation-defining artist – a capital letter Important Band. And far from the fumbling days of yore, now they're poised and ready for it. "We've had opportunities to do huge things in the past and play to huge crowds but we've turned them down," Joel explains. "Choosing to do four nights at the [Kentish Town] Forum rather than playing one huge room because we felt more comfortable like that, but we'd love to do those [huge] festival slots now."

"Ally Pally is definitely the most intimidating thing we've ever said yes to," adds Ellie, looking towards the band's giant homecoming show later this year. "The Pyramid Stage slot was a huge deal but I felt so sure that we were ready and it was right, whereas it's different when it's your own show. Madness were on after us so everyone was definitely gonna have a good time, whereas there's no-one on after us here." "It's gonna be great though. Buy tickets now!" chips in Theo. "And if it's terrible, then buy tickets too because that would also be a show I'd want to watch," she finishes.

The chance of the show being anything less than celebratory is, you sense, slim to none. But even more than that, playing the 10,000-capacity hall doesn't even seem like a stretch. In years to come, you sense that shows like this will be a fond milestone but nowhere near the pinnacle for Wolf Alice. With the dizziest heights theirs for the scaling, 'Visions Of A Life' should cement the next part of their journey along a path that's shaping up to be more special than anyone could have guessed.


'Visions of a Life' is out 29th September via Dirty Hit.