Interview:
Child's Play: Superfood
Returning after three tumultuous years away, Superfood are back with 'Bambino', a vibrant, crate-digging delight. Getting there wasn't always easy, but hard times led to the year's best comeback.
Every band starts from scratch when working on their debut record, but barely any have to do the same again on album two. When Superfood parted ways with their record label following the release of 2014's 'Don't Say That', the band's world was thrown right open. Nail-biting meetings with lawyers and accountants followed, all punctuated with a 'what the hell are we going to do?' state of mind. Sat upstairs at East London boozer The Old Blue Last, perched on one of the dusty tables that adorn the venue's top-floor flat, it's only five weeks until Dom Ganderton and Ryan Malcolm release their new album 'Bambino'.
The intervening years have made a lasting mark on the now-duo, but from listening to 'Bambino', you wouldn't even notice a scratch. From the moment opener 'Where's The Bass Amp' careers into life with a thudding bass drum, it's clear we have a very different Superfood on our hands. Reflecting on what they now consider a rushed debut, and the subsequent fallout, it seems as if 'Bambino' was the album that Dom and Ryan were always meant to make.
"Everything with the first album just kind of snowballed," Dom says, "with money in our banks each month, and that being that and us being complacent as a result. Now, having nearly been kicked out of our flats, and surviving on nothing for over a year, it means so much more to have done this," he continues, the pride in his voice unmistakable. "I think we needed that."
"When we first got signed and everything started to happen," the vocalist continues, looking back with a decent slice of dissatisfaction, "we'd look at ourselves and ask each other if we were being pranked. We'd go into meetings and expect to come out and someone just start laughing at us and tell us the joke's over. With this record - starting with nothing and putting so much of our hard work into it and doing everything ourselves - it's the most satisfying thing."
"You can hear the difference in attitudes as well," Ryan adds, with every next word the duo say about the record making their belief and pride in 'Bambino' even stronger. "It's so easy to get signed as a band and think that's you sorted. When we realised that's not true, it completely changed how we now write songs. We sat down on our own to write this new album and thought 'fuck, we're chasing something now'."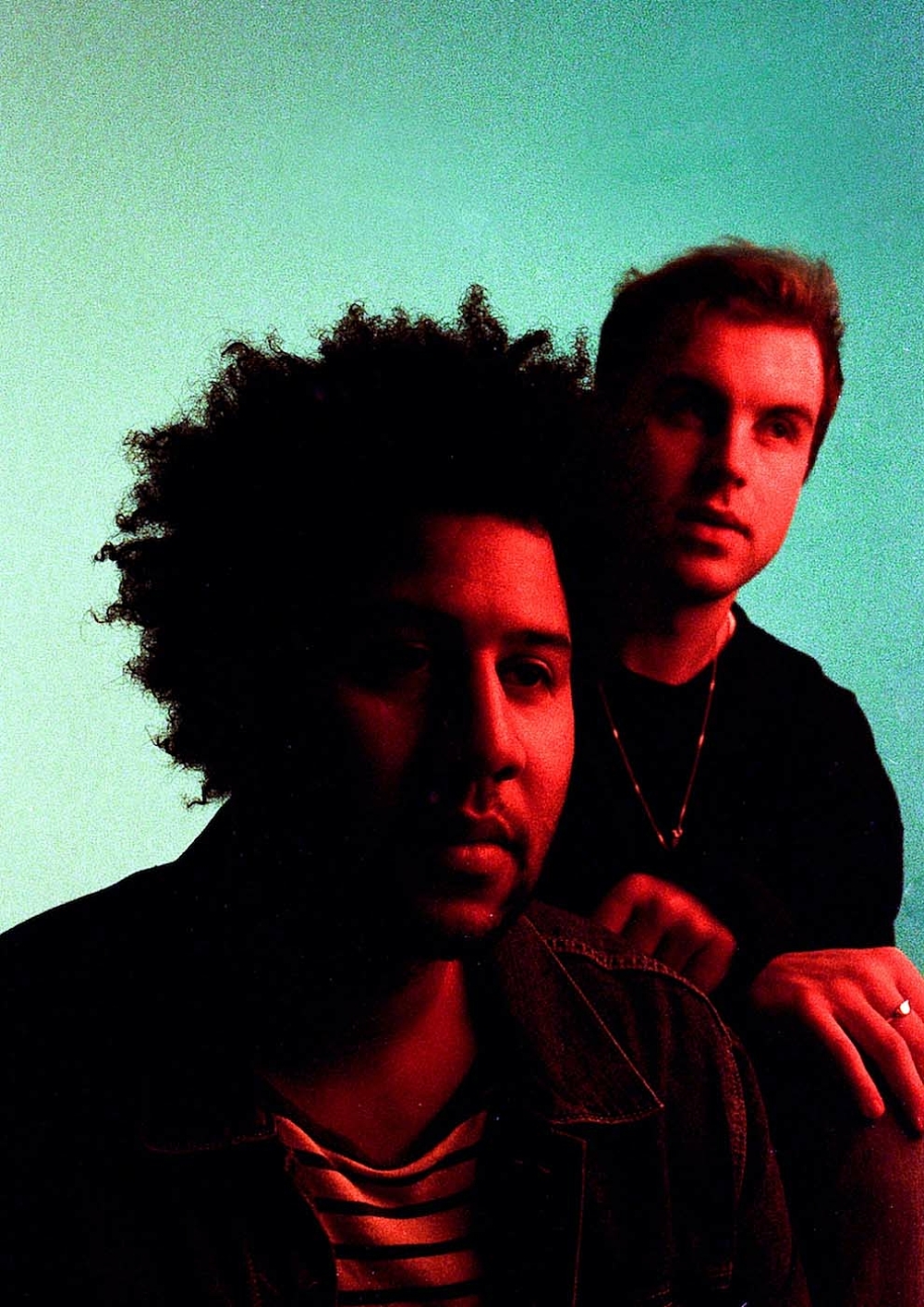 "We sat down on our own to write this new album and thought "fuck, we're chasing something now'."
— Ryan Malcolm
'Bambino' is a record peppered with samples that make it feel alive and buzzing, with the pair tapping into endless different worlds across its length. On first single 'Double Dutch', recordings burst through of an instructional video for the game of the same name - also known as jump rope - inspired by Dom and Ryan hearing some kids chanting outside the window of their flat. "We couldn't get the mic out of the window quickly enough to record them, so ended up looking for the same sorts of sounds on the internet, and stumbled upon Double Dutch," Dom chuckles, leaning his cigarette out of the window as if to demonstrate. "We wrote the song from there."
18 months of slogging it out in their makeshift studio then followed, often not leaving until the sun was up and then returning mid-afternoon. The lack of an endgame that lay in front of Superfood means the level of depth on 'Bambino' is stunning, with samples nestled among layers of original music, making every next listen a journey, with a new gem buried even further in the mix. It also meant that it became increasingly difficult for the duo to know when the album was finished, tinkering away until it simply had to be handed over or never be finished.
Booked on two flights by their then-manager to LA to mix the album with a producer in the summer of 2016, the pair returned with 'Bambino' in their hands (even if they were still adding new layers of vocals in the Californian hotel room). "We stepped off the plane in LA at the end of this long, long 18-month slog, and it was sunny and idyllic and then we came home with our album!" Dom grins, the fact that the record even exists still a source of giddiness for the pair. "It's a fairytale ending, isn't it?"
"It's a fairytale ending, isn't it?"
— Dom Ganderton
Back in London, Superfood then had their music sent to label of the moment Dirty Hit. "It all turned around for us in about two weeks," Dom remembers, talking through the initial conversations the band had with the label about releasing the already-finished 'Bambino'. "It was like six degrees of separation, with someone we knew sending it onto someone else and so on, until it got to the label." A meeting followed, the kind to induce wild smiles and high fives. "I was fucking buzzing," he says, doing his best recreation of said wide smile. "I still am."
Heading out on the label's inaugural tour alongside King Nun and Pale Waves, Ryan and Dom found themselves part of a new, close-knit community after so long crafting the album alone. "It's easy for me to say now," Dom concludes, "but I wouldn't rather be with any other label."
From 'Double Dutch' to slow, anthemic follow-up single 'I Can't See' and the propulsive, aptly titled third effort 'Unstoppable', 'Bambino' is a record of many sides, and takes a little adjusting to for fans of 'Don't Say That'. "I don't know what kind of music fans wouldn't want their favourite bands to change though," Ryan offers, musing on the adjustment process of returning as such a different band. "Flat earthers!" Dom deadpans in response.
There was a great deal of doubt that Superfood would ever return following their label split and first album, let alone as such a revitalised, wonderfully different beast. "It's comforting to know that there's a way without a map," they sing on the album's closer 'Clo Park', and by scrapping the blueprint for album two, Superfood have created the year's best comeback - a glorious and free record that sets them up for the most exciting of futures.
Superfood's new album 'Bambino' is out now via Dirty Hit.
Photos: Phil Smithies.
Taken from the September 2017 issue of DIY, out now. Subscribe below.

Get your copy of the latest issue