Live Review:
Bleachers, KOKO, London
18th October 2017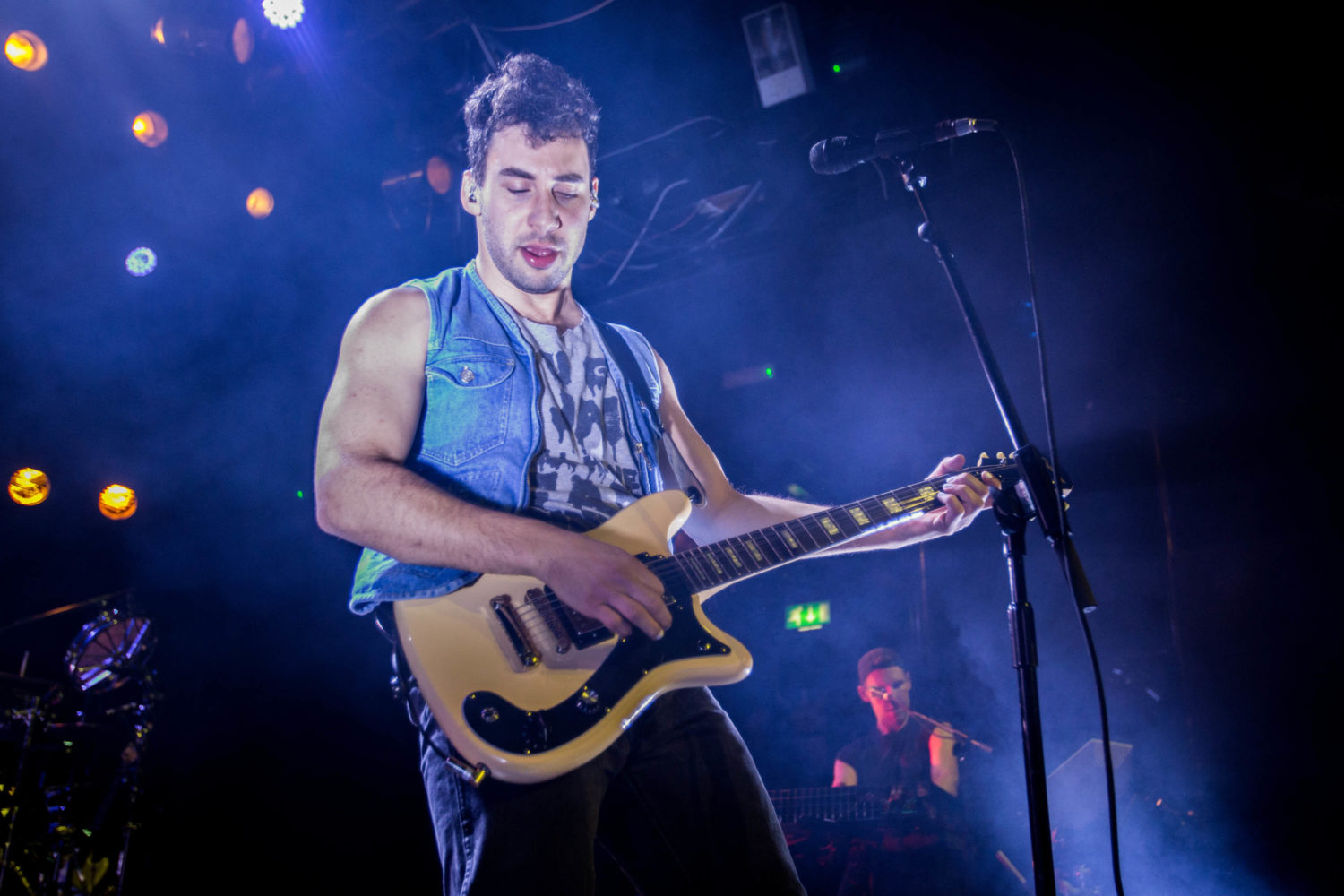 Jack Antonoff returns to London on the back of 'Gone Now'.
Despite releasing an excellent second album as Bleachers - June's 'Gone Now' - Jack Antonoff has spent large amounts of 2017 in the shadows and behind the desk. Lauded for his production role on both Lorde's 'Melodrama' and more recently St Vincent's 'MASSEDUCTION', Antonoff has found himself on the fringes of stardom in his own right.
Striding out into the grand surroundings of Camden's legendary KOKO, hunched behind an over-exaggerated stack of amps dressed in the regal get-up from the 'Gone Now' cover for the set opener and album intro 'Dream of Mickey Mantle', it's clear that nothing about tonight will be understated.
Rushing straight into its 'Gone Now' follow-up 'Goodmorning' and striding to within inches of the screaming front rows, Antonoff can't put a foot wrong tonight.
Clearly, unashamedly influenced by the showmanship of Springsteen - not least in the constant interplay between the vocalist and his saxophonist - these are songs made for crushingly loud singalongs and hands-in-the-air moments that never really cease for 90 minutes.
'Hate That You Know Me' leans things towards the slick pop he's produced so much of this year, while 'Let's Get Married' is a joyous, propulsive ode to spontaneity and untamed romance. Antonoff pulls off both guises perfectly.
There's a happy birthday rendition for the band's drummer, with his birthday cake then shared around the crowd, a cover of 'American Girl' toasts the late Tom Petty, and 'I Wanna Get Better' is stretched out to within an inch of its life, amazingly never dragging or getting boring in the process.
Band members find themselves on the venue's various balconies, Antonoff and his sax player take part in a call-and-response of riffs in the most bombastic, outrageous interlude of the night (and there were plenty). The sincerity and determination to have as much fun as possible that Bleachers runs through these often clichéd moves with turn them from cringeworthy to grin-inducing.
'I Miss Those Days' and closer 'Don't Take The Money' bring more endless, joyous singalongs, and while Jack Antonoff's influences are worn extremely evidently on his sleeves (or vest on this occasion), it still makes for a superbly entertaining spectacle, and tracks from 'Gone Now' and beyond are belted out from both stage and crowd like their lives depend on it.