Interview:
What's Going On With… Demob Happy?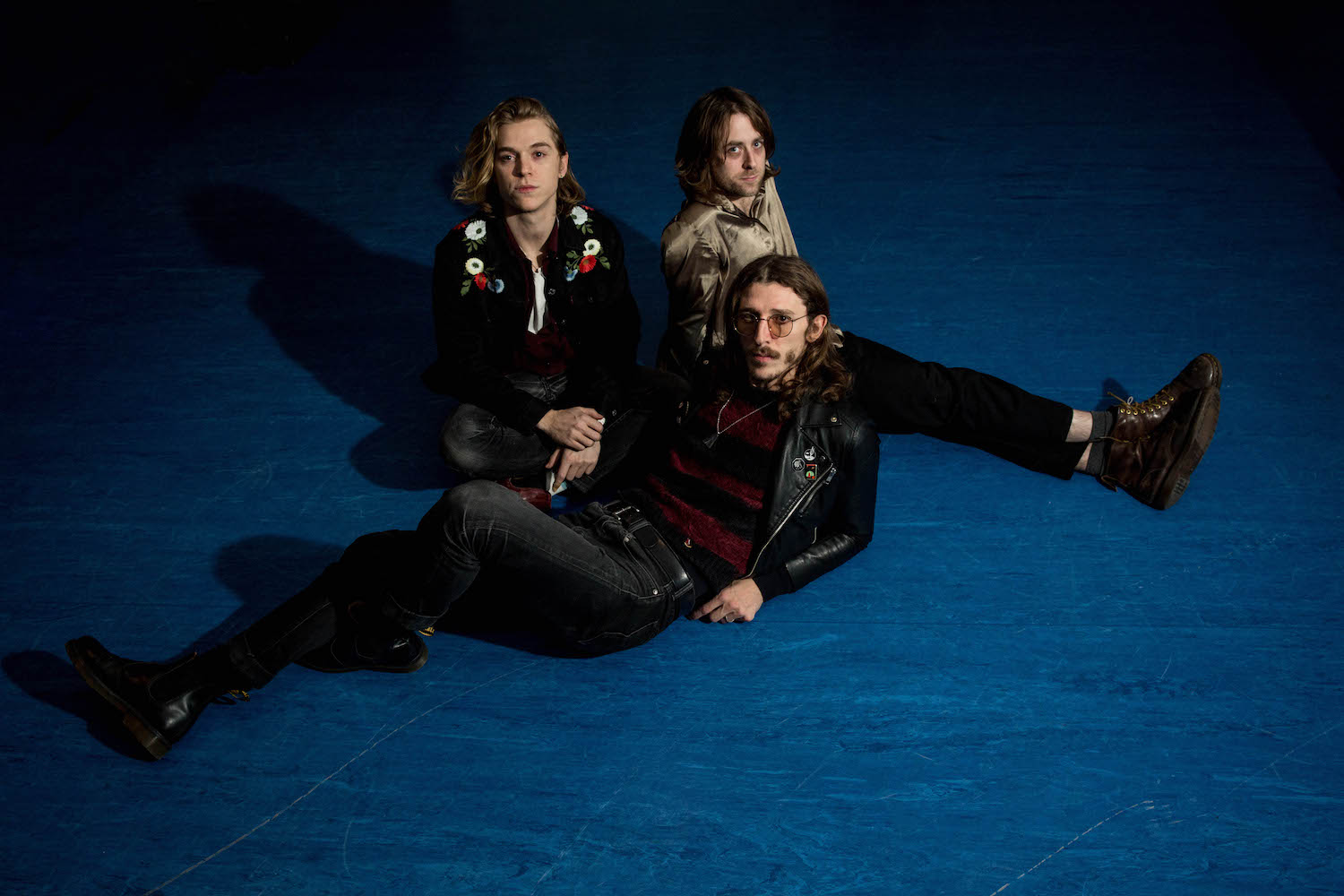 The Brighton riffmonger's 2015 debut 'Dream Soda' was an underrated slab of saucepot genius. Now they're back and ready to ensure that LP2 flies to the top of the pack.
Demob Happy have a theory. "We're a legacy band," muses singer and bassist Matt Marcantonio – a lithe, towering figure with a strong line in Lennon-esque specs. "Six albums deep, someone will finally be like, 'They're amazing' and we'll be like, 'Yes we know, we've been saying that for 15 years…'"
It's not an insane thought. With debut LP 'Dream Soda' – a hot and sweaty tangle of Queens of the Stone Age-esque melodic filth – the Brighton band should by rights have become a lot bigger than the underground favourites that they currently stand as. But now the group – completed by guitarist Adam Godfrey and streamlined down to three following the departure of former guitarist Matthew Renforth – are readying a superlative second offering that should kick proceedings off a little sooner.
The route to album two started off rocky, the band admit. Recording sessions for a planned transitional EP ended up being scrapped after Renforth left ("We were just pulling in different directions in terms of involvement," suggests Matt, tactfully) and the trio were at a crossroads. Rather than sit and mope, however, Demob found themselves imbued with a renewed gusto. "There was a cloud hanging over us, but having a bit of breathing room at the end of 2016 made us regain balance and the focus became about the three of us in a room together, just jamming and having fun," begins Tom. "Suddenly it felt like we were back like kids again, fucking around," continues Matt. "It was exciting again. We had ideas again."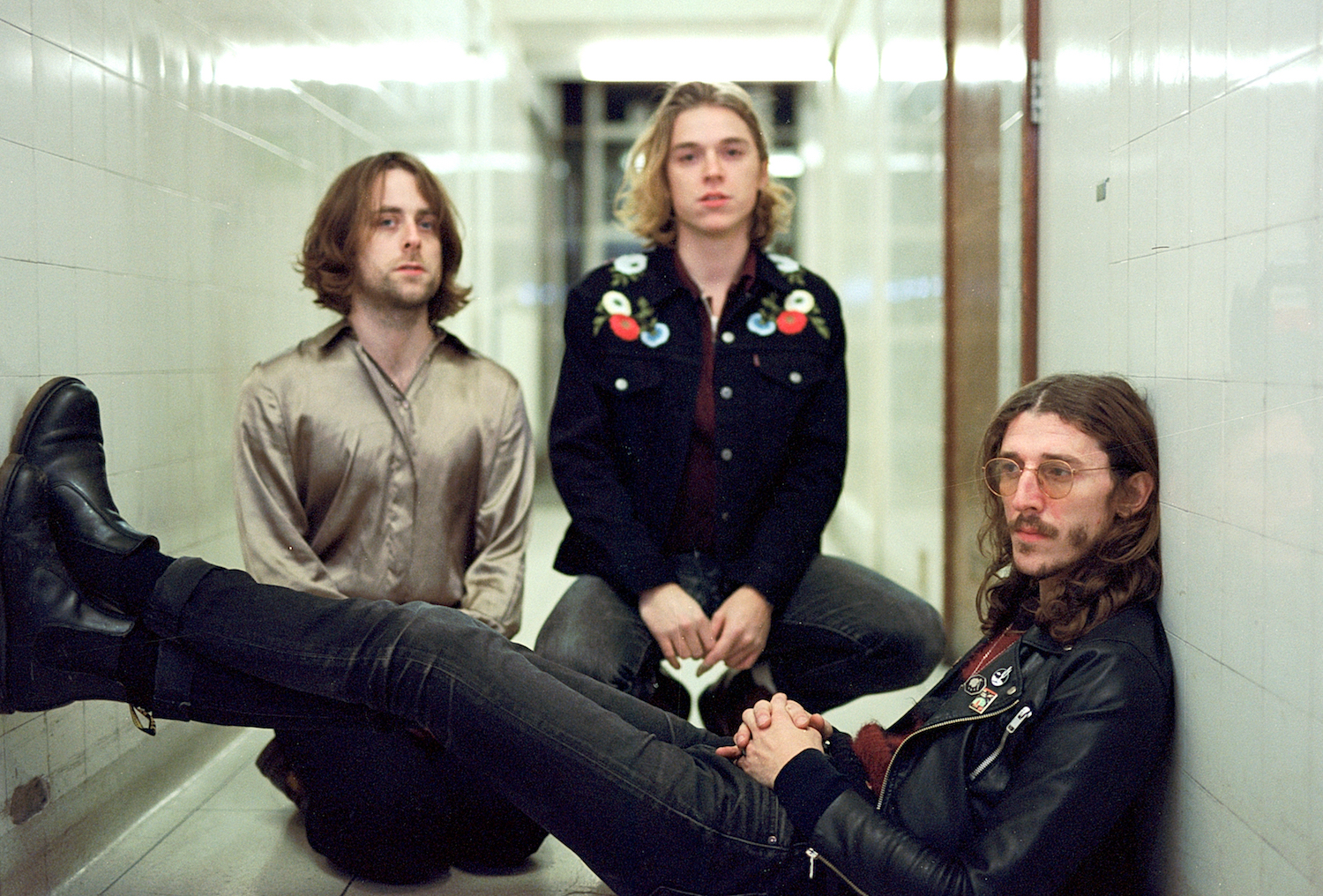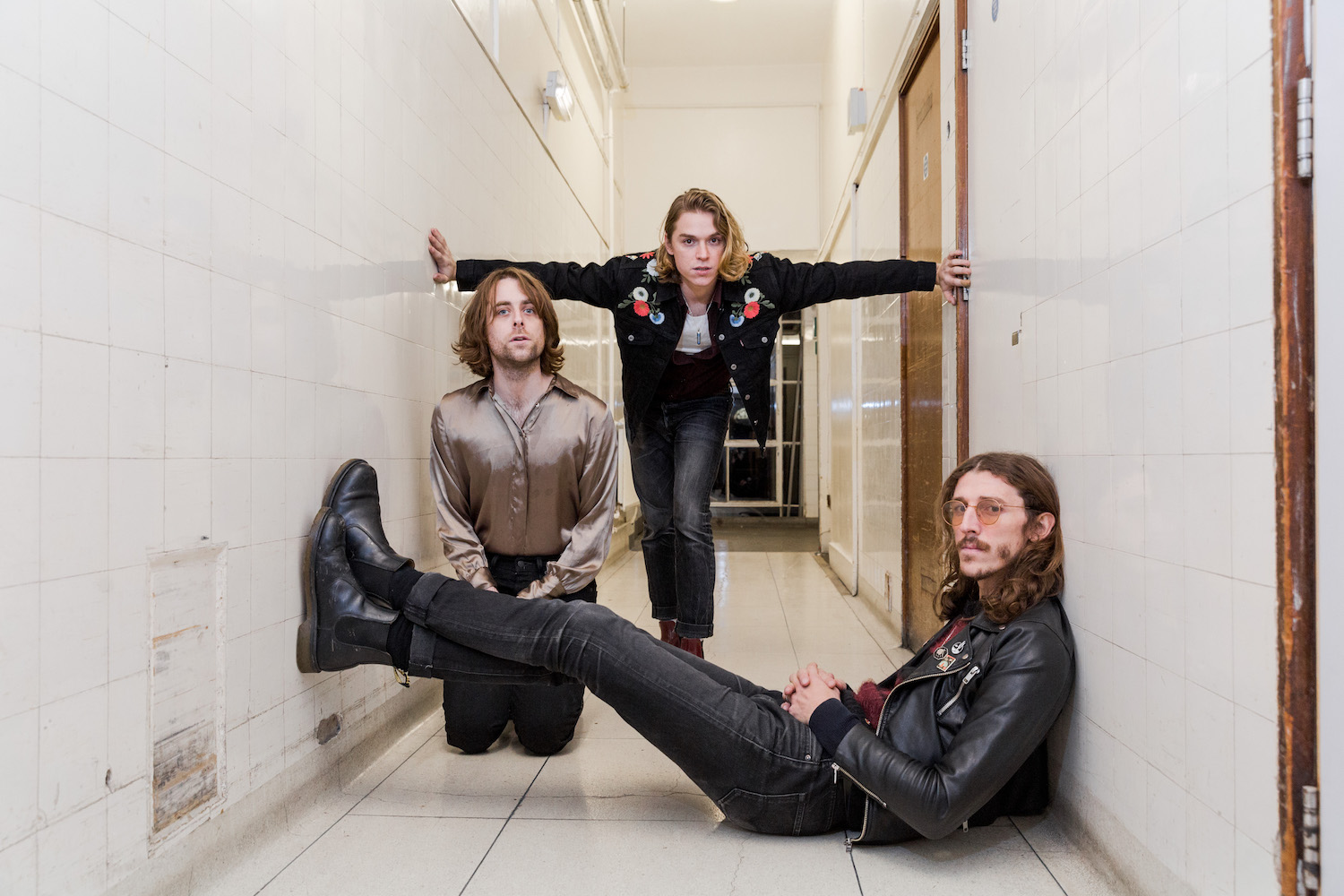 "Some bands define themselves before they've even written a song, but we're only just beginning to define ourselves after being together for 10 years."
— Matt Marcantonio
And so began the birth of 'Holy Doom' – due for release on March 23rd via SO Recordings. Written and recorded in various locations around Brighton, Wales and the distinctly un-rock'n'roll retirement town of Eastbourne ("There's just memorial benches as far as the eye can see..."), it's an album that set its agenda from the start. "We had a really clear idea about what we wanted to do with it. We heard a sound in our heads," begins Matt. "A combination of sweet and sour. Lush melodies, but with heavy, gnarly guitars - not in a flamboyant modern rock way, but in an understated, almost '70s way. The meeting of those two worlds." He continues: "Some bands define themselves before they've even written a song, but we're only just beginning to define ourselves after being together for 10 years. We just hear this scuzzy harmony-based thing that we haven't heard anywhere else and try to write it. That's what we've always done."
The gutter-dwelling riffs of 'Be Your Man' and 'Fake Satan''s sassy "sacramental boogie" set 'Holy Doom' up as a record that rocks harder and shines sweeter in tandem, the duality at the centre of the band stretched even further to sinfully saucy proportions. It's an album that should ensure it doesn't take another 15 years for Demob Happy to make their mark. The legacy starts here.
'Holy Doom' is out on 23rd March via SO Recordings.
Taken from the February 2018 issue of DIY, out now. Read online or subscribe below.