Live Review
Arctic Monkeys, Nick Cave & The Bad Seeds and Noel Gallagher's High Flying Birds kick off brilliant first day at Open'er 2018
Superorganism and Chvrches also performed stand-out sets on day one of the Polish festival.
Happening just outside of the city of Gdynia on the Baltic coast of Poland, the sun is shining over Open'er; Poland's biggest music festival, which takes over the huge disused military airfield of Kosakowo once a year.
It's UK artists who make an overwhelming impact on day one. Kicking things off is Noel Gallagher's High Flying Birds, who opens with 'Fort Knox' from last year's album 'Who Built The Moon?' before running through high power renditions of his solo work. It's almost halfway through the set before he brings out the Oasis back catalogue, and when he does so it's obvious he doesn't intend to fall back on them as defining points of the show, performing them in an understated manner on an acoustic guitar. Stripped-back, late-set renditions of 'Wonderwall' and 'Don't Look Back In Anger' sound a little strange performed to a crowd that doesn't react quite as energetically as a home crowd might, but nevertheless the enthusiasm is there and the first day of Open'er is well and truly underway.
Over on the other side of the festival, the tent for London-based Superorganism is almost packed full, which is a nice surprise for a band at such a relatively early stage in their career. Appearing on stage wearing an array of rainbow coloured raincoats, glitter smeared on their faces and sunglasses donned, it's obvious the band are out to have fun with their live show and their weird brand of off-kilter indie-pop sounds massive, almost gleeful on stage.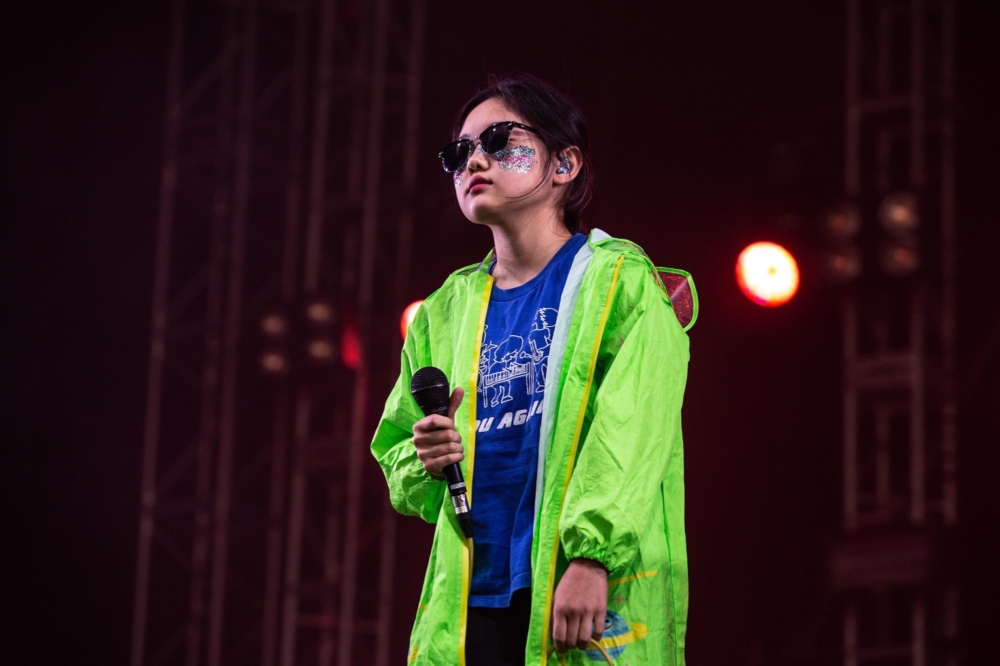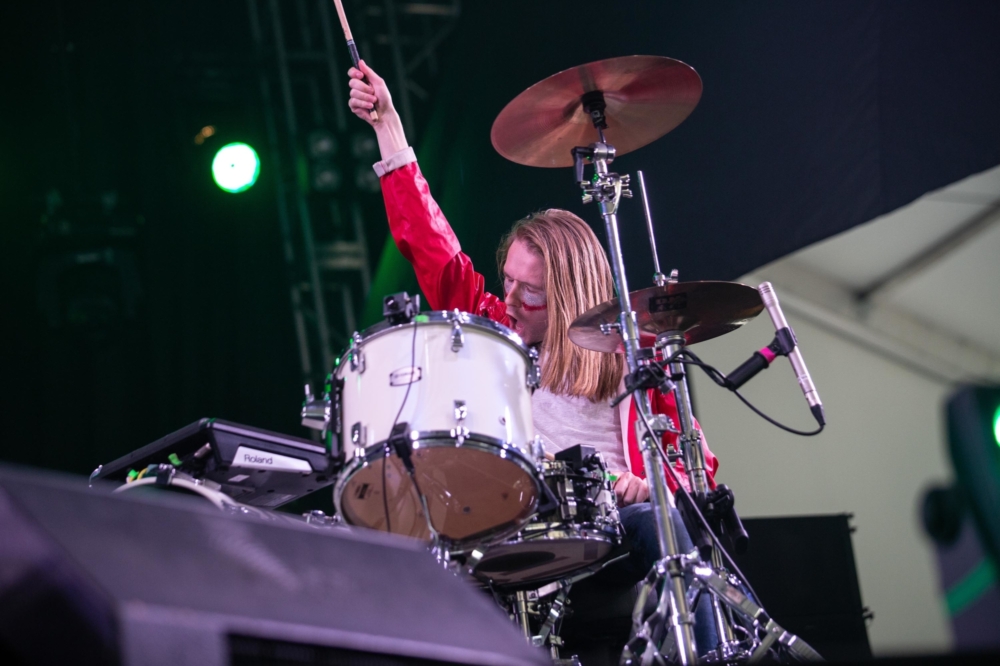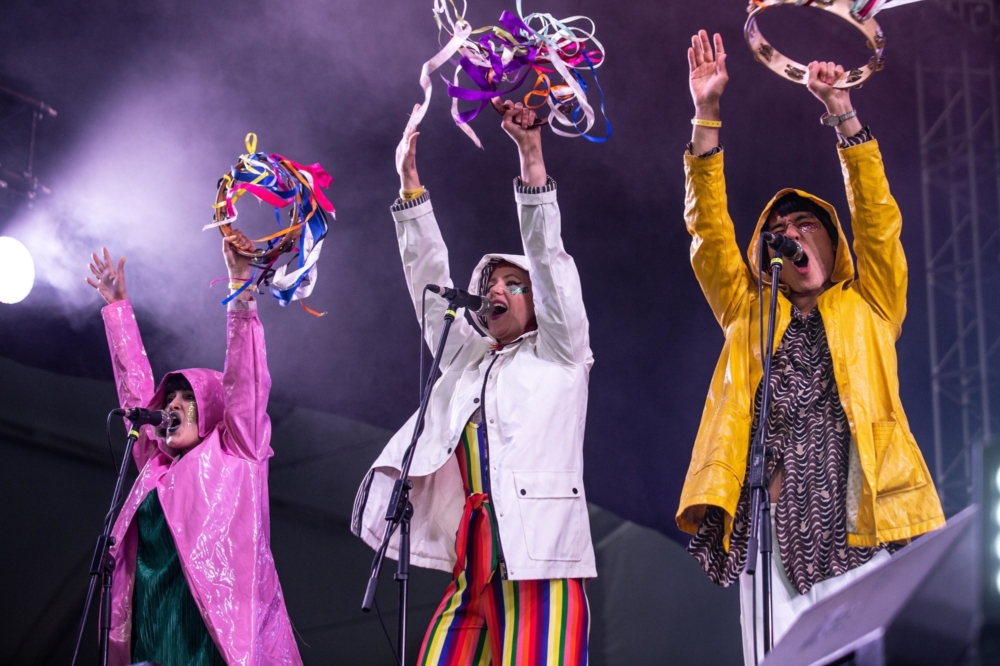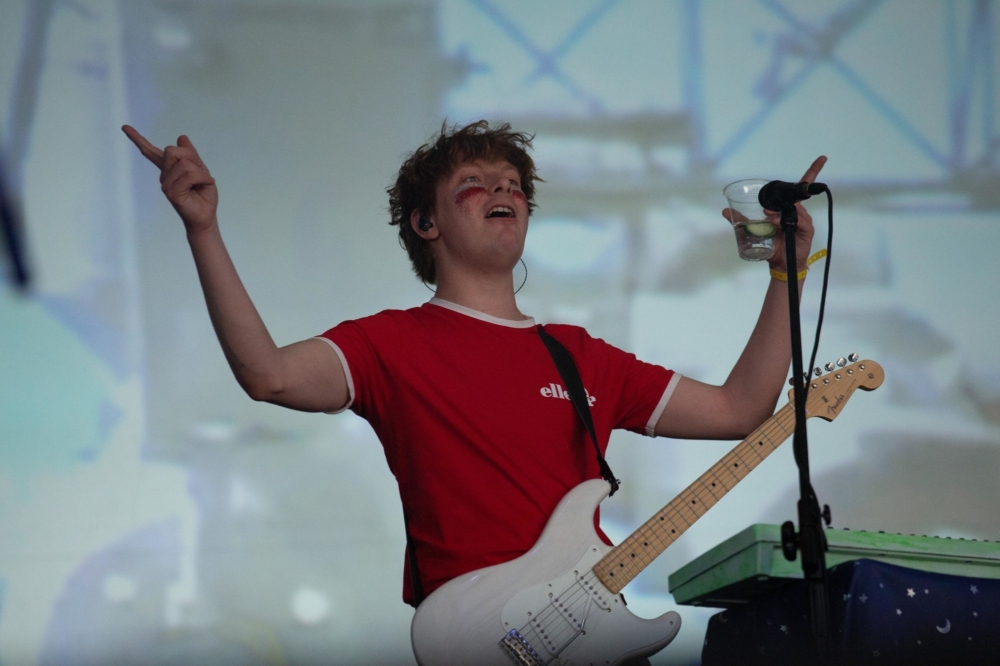 Lead vocalist Orono Noguchi's stage presence has come on leaps and bounds over the past few months and she seems more confident than ever before, doing her best to hype up audience participation between her deliberately deadpan delivery of the band's lyrics. "Put your hands up like this and wave them like this!" she asks of the already enthralled crowd a few songs in. "It's like you guys are the ocean!" There's still a little way to go until they get to where they need to be, but judging by the crowd's reaction, it shouldn't be too long until they get there.
Next up on the main stage, Nick Cave and the Bad Seeds prove why they've long been hailed as masters of dark magic. Nothing but an entertainer, Cave manages to inject life and a sense of celebration into even the most bleakest of subject matter. From the first ominous note of slow-burning opener 'Jesus Alone', the show retains a sense of intimacy despite the huge crowd and Nick barely seems to spend longer than a half a song at a time on-stage. Mostly, he's leaning over the barrier, preaching to an adoring crowd and, at several parts of the set, pulling people over it to sing, sob (or in the case of one particular joker, performing a hyped-up, hip swinging dance) next to him on stage. By the time they close with the 'Rings of Saturn', there's the sense that we've all been left mesmerised.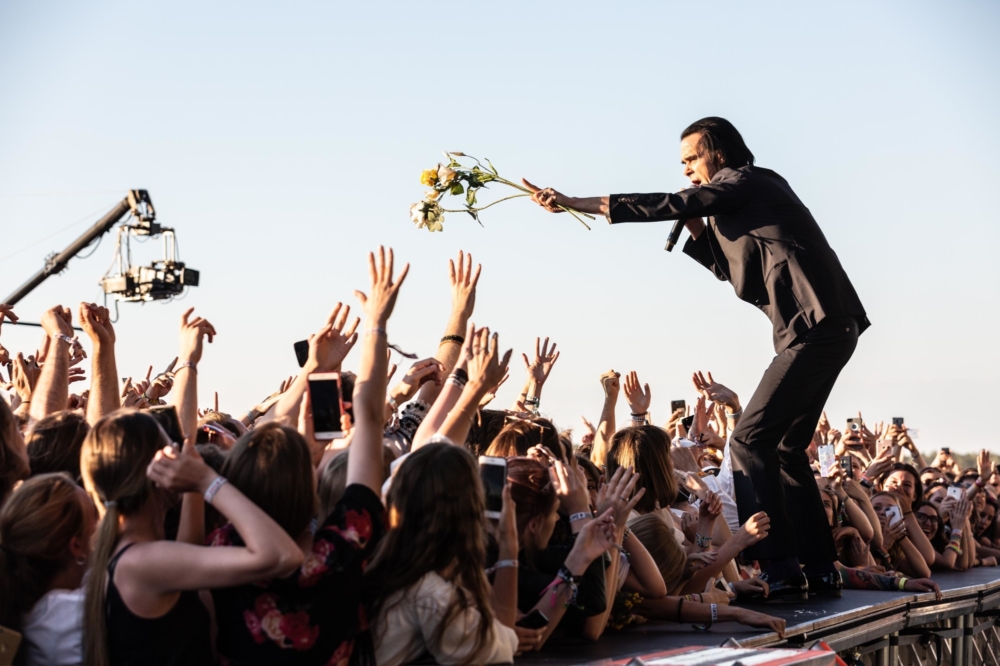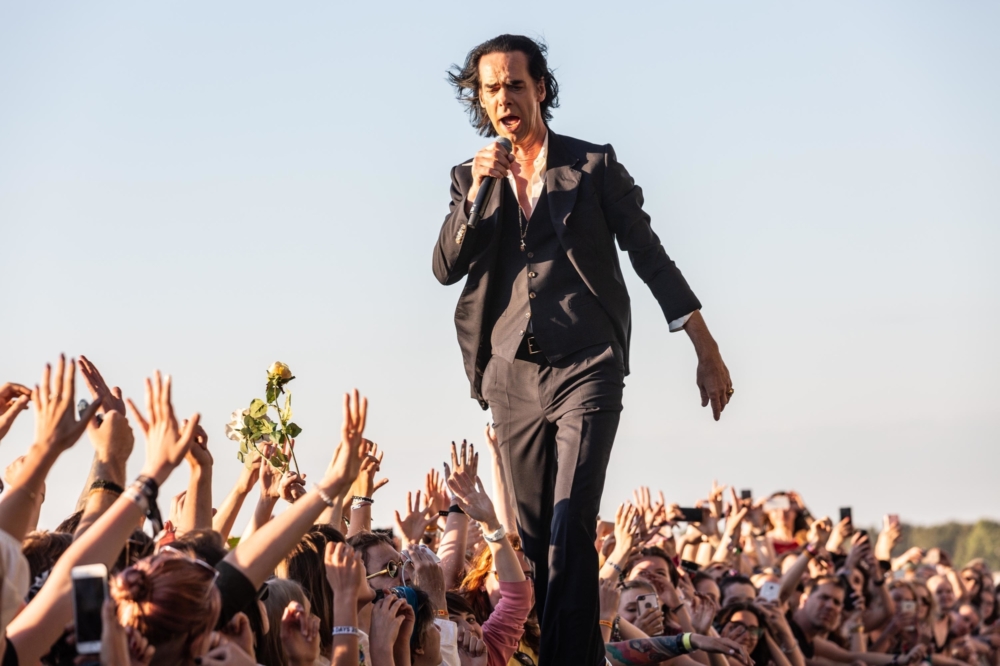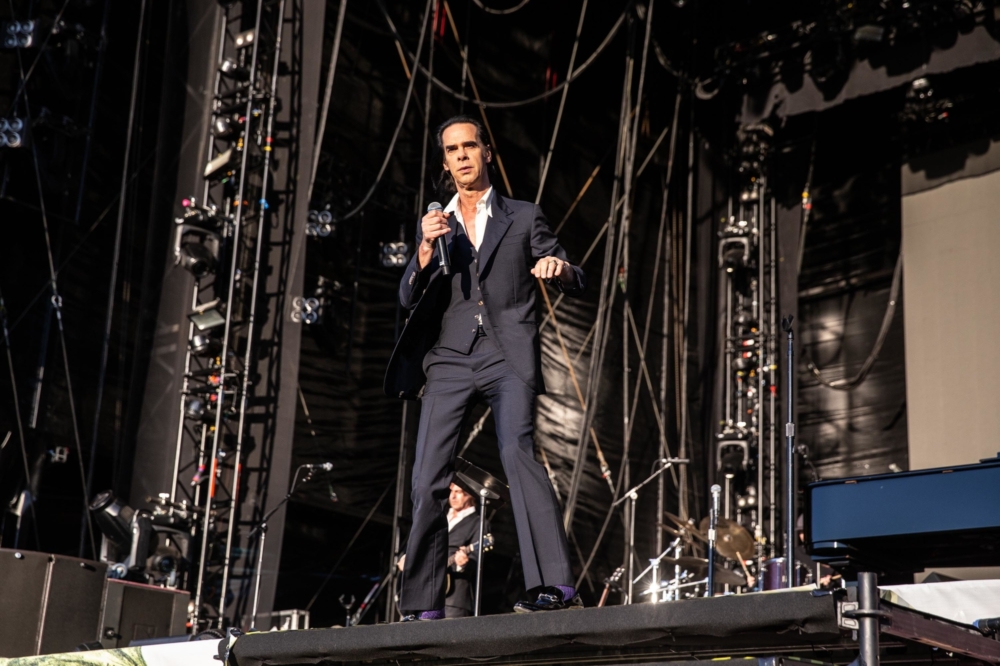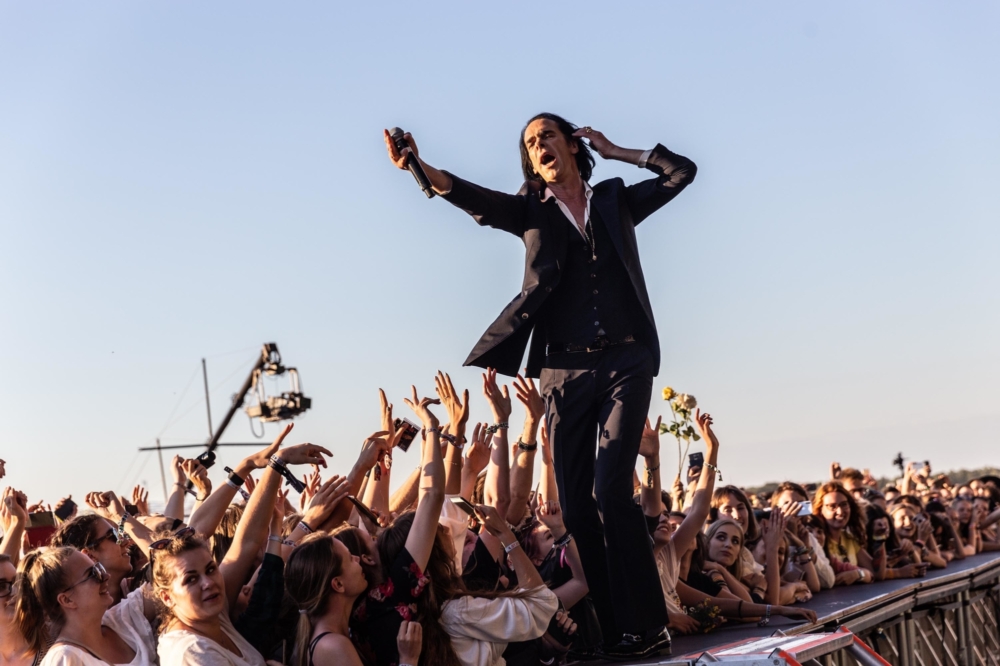 It's been five years, almost to the day, since Arctic Monkeys last played Poland and their absence shows; tonight they draw the biggest crowd, and they scream back the words of their songs, both old and new, with reckless abandon. Alex Turner is, of course, the supremely confident frontman, surveying the crowd, snaking around the stage and, at one point, winking at the perfectly timed moment just as the lights on stage go down to leave their light-up Hollywood-style sign emblazoning the word 'MONKEYS' into the night.
After the release of sixth album 'Tranquility Base Hotel & Casino', there was some debate about how the band's new sonic direction would be incorporated into their live show. When set opener 'Four Out Of Five' bleeds effortlessly into the stomping 'Brianstorm', followed by the winding guitar line of 'Don't Sit Down 'Cause I've Moved Your Chair', however, it's obvious there as no need for worry. There's no logic to the setlist here - no strategic playing of the old songs before venturing into their new - just a bit of each album in a career-spanning mash-up that works perfectly. Other new offerings they play - 'Star Treatment', 'American Sports', 'One Point Perspective' and, of course, title track 'Tranquility Base…' - blend in almost seamlessly with the older, scrappy rock tunes they made their name on.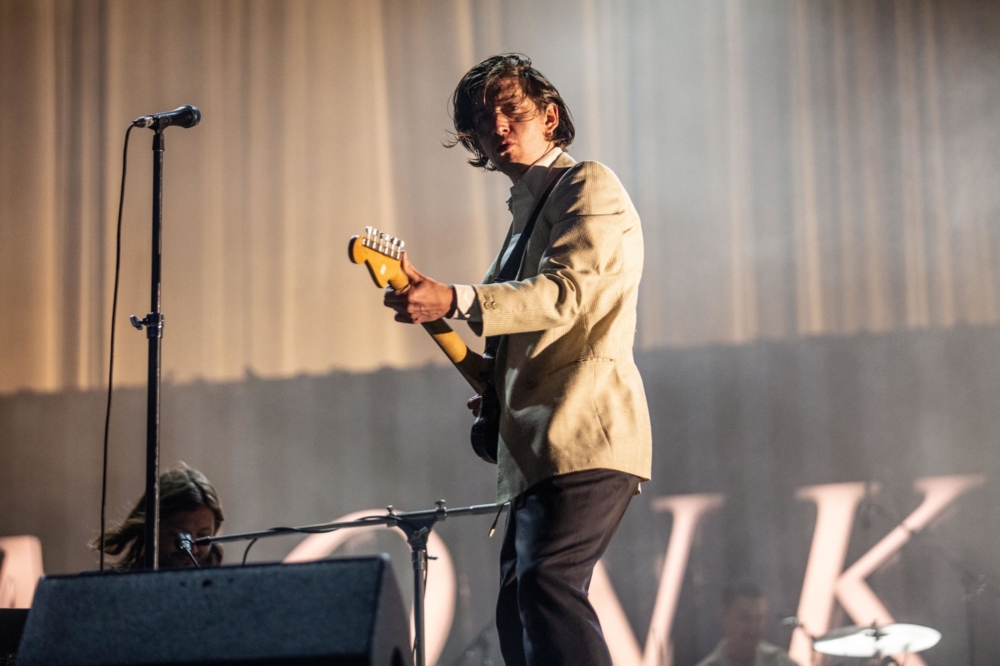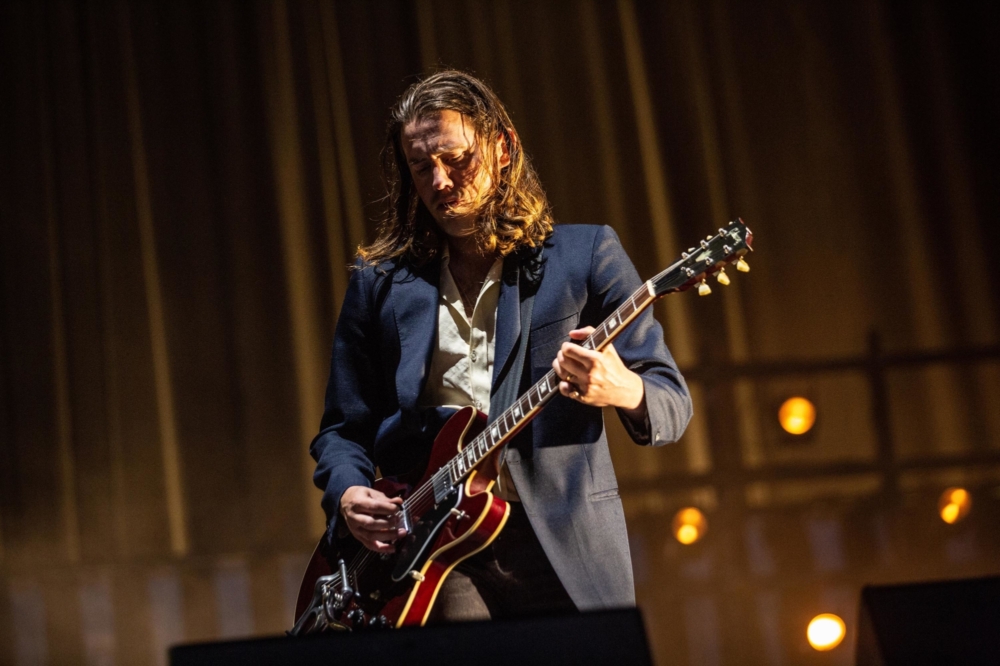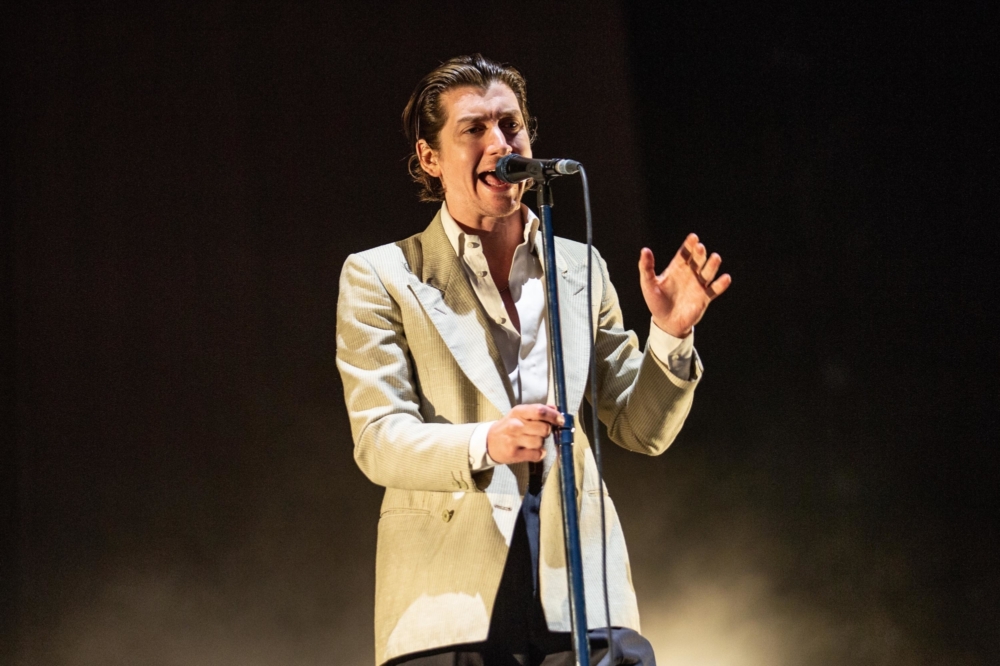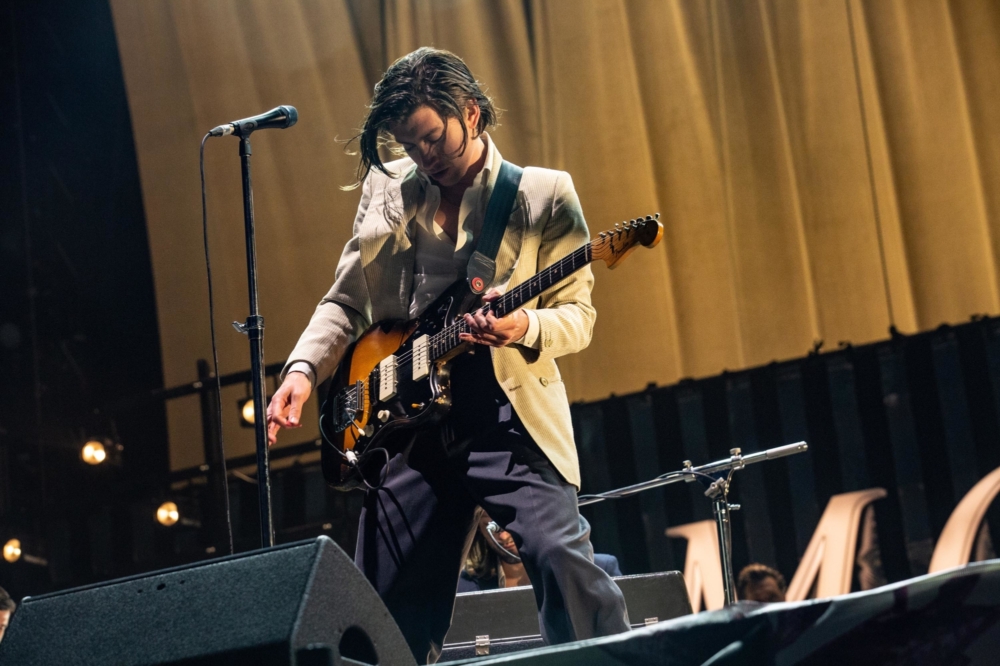 Wrapping things up this evening are Glasgow's Chvrches, who have the job of hyping up a crowd who've waited up until the early hours of 2am to see their set. It's a task they take seriously, their huge synth-pop sound reaching levels that can't quite be comprehended from listening to their records alone and proves the perfect, high-energy way to close a first day of brilliant sunshine and even more brilliant performances.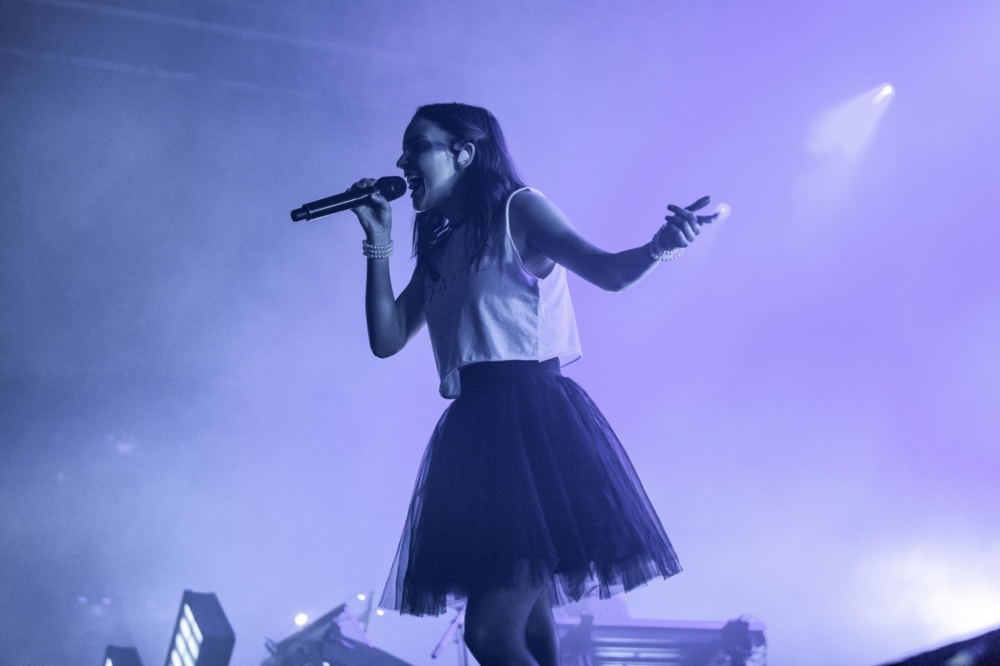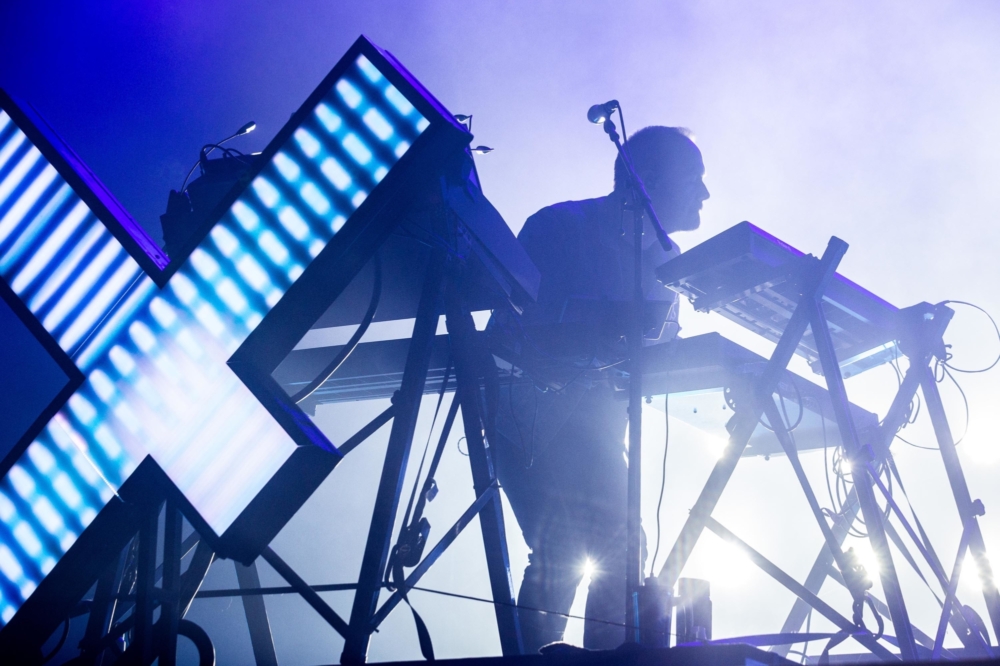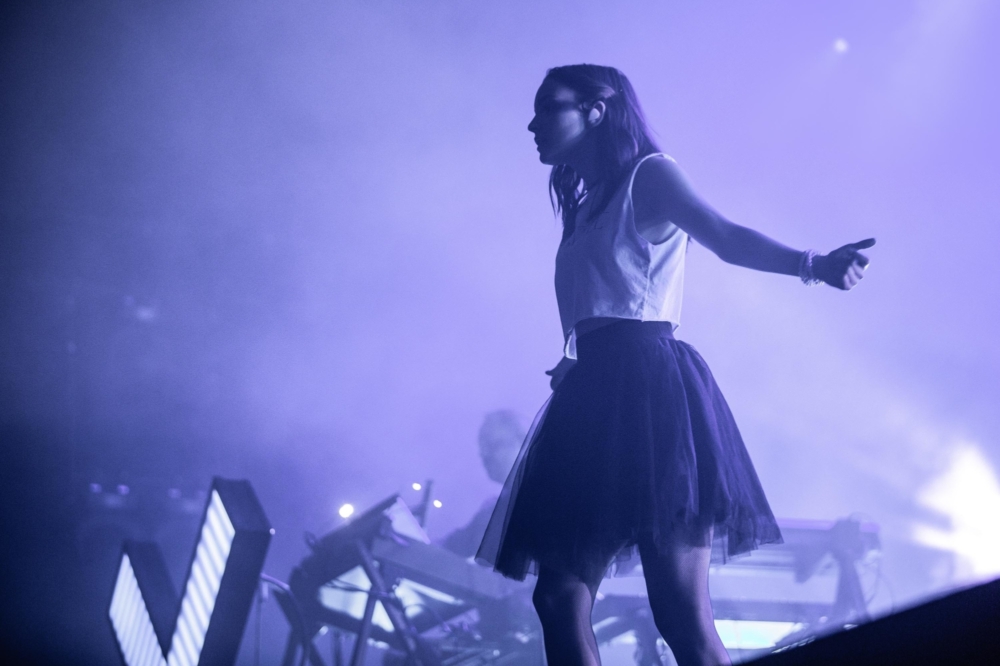 Get your copy of the latest issue