Interview
Upbringing: Jackie Venson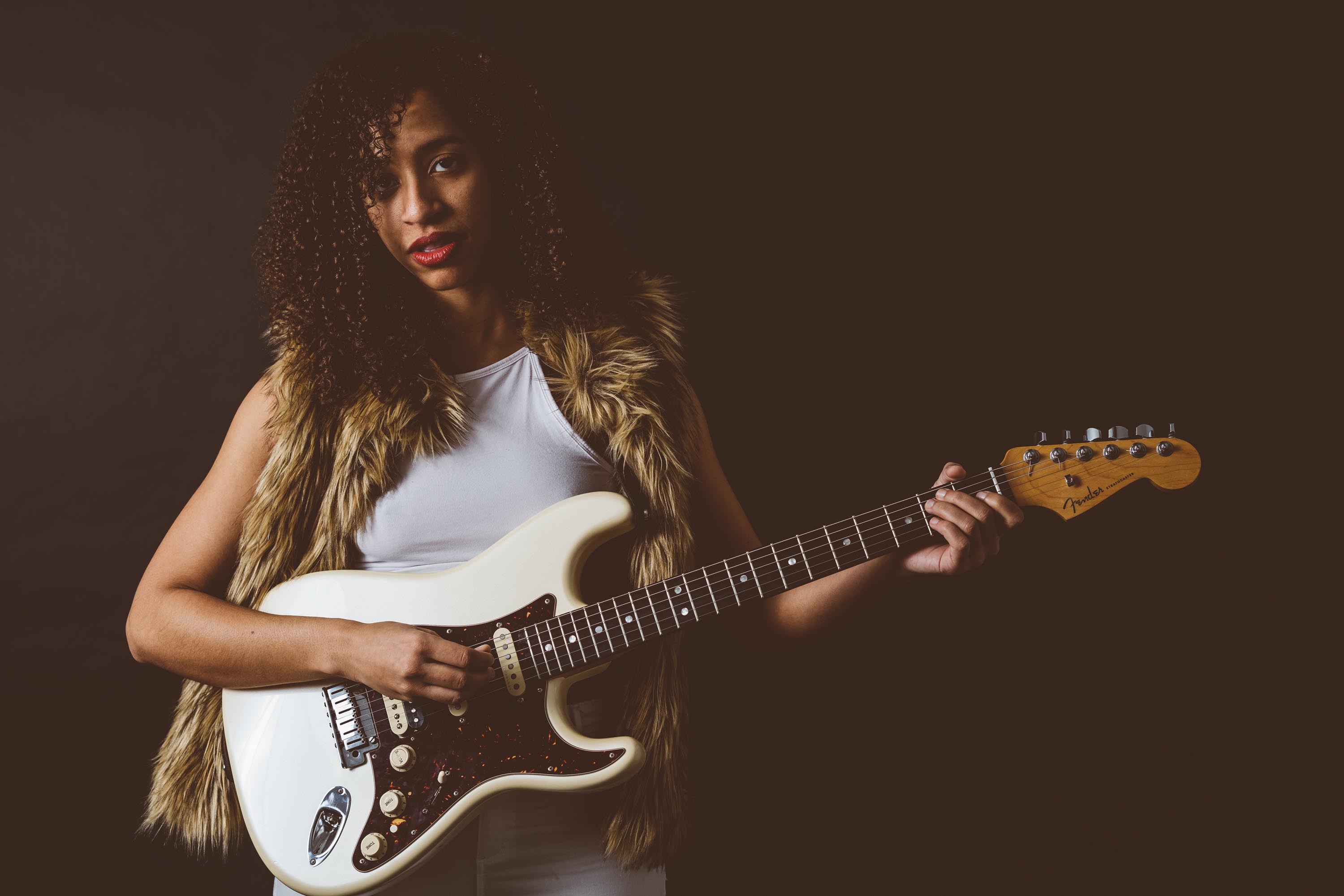 Ahead of her DIY Presents + Visit Austin show this week, we spoke to the Texan singer-songwriter about her influences and earlier musical experiences.
Later this week, Austin singer-songwriter Jackie Venson will be crossing the Atlantic for the first time, before taking to the stage for a very special DIY Presents + Visit Austin show, where she'll be giving a taste of her soulfully-inflected guitar music. "I've never been to London," she tells us, ahead of her flight, "and I've always wanted to play here. I know folks here are fans of blues and soul music so it already feels like a home away from home. I hope folks walk away with joyful, melted faces."
Ahead of her visit to the UK, we spoke to Jackie about her musical upbringing: everything from her early influences, her first instrument and what exactly it was that got her into music in the first place.
First off, how did you find yourself getting into music? What was your musical upbringing?
My father Andrew is a professional musician, as well as my older brother Andre. Growing up there was always music in the house, my Dad would also let us tag along to his gigs sometimes. My mother signed me up for piano lessons at six and I milled around with bad teachers for a couple of years until I met Louis Hughston, who was my piano teacher for the next 10 years of my life. I suppose it's just always been so present, constantly surrounding me, that it just wedged its way in and turned into my career.
What was the first gig you ever went to?
One of my Dad's gigs I'm sure, that was such a normal thing that I can't remember. My first concert however was Backstreet Boys, though, haha!
Were there a good supply of venues in your hometown?
Oh yes, throw a rock and you'll hit a venue in Austin, Texas.
What's the story behind your first instrument?
My first instrument was a Kawaii upright piano, the very piano that sat in our kitchen. My mother signed me up for piano lessons and that was the piano I practiced and learned on.
What were your favourite artists growing up? And now?
I mainly listened to Disney music and Broadway and I'm not kidding! My sister listened to a lot of different music so I would get my dose of whatever was going on in pop or underground rock. My parents had me listening to a lot of old school Motown and R&B so I am sure I'm at some kind of crazy intersection of all of those things.
What's your worst musical habit?
Playing with my mouth open, it's something I do when I'm deep in conversation.
What inspirations outside of music have an impact on your songwriting?
My life and life experiences as well as my observations of the world around me.