Jäger Curtain Call​
LIFE bring new track 'Niceties' and more to the Manchester leg of Jäger Curtain Call
The band headlined the first show of the series at the city's Night and Day Cafe.
This year, Jäger Curtain Call – the annual programme bringing you a new track and a special gig from a host of our favourite bands – has super-sized. Not content with just landing in London, we're also taking it on the road to Glasgow and Manchester, and this week saw the triple-header kick off in style at the latter's Night and Day Cafe.
With hanging decorations adorning the venue and a junior Gallagher child on the list (it is Manchester, after all), local boys The Starlight Magic Hour are first on. Channelling the lurching, teetering-on-the-edge-of-chaos grottiness of the Fat White Family, via a touch of The Pogues, the sextet are a gloriously chaotic proposition. The rest of the band may be dapperly suited, but singer Michael Cunningham – sporting a red velour tracksuit – is a careering tumble of hedonism. Clearly having taken some lessons from sadly departed Fall frontman Mark E. Smith's school of stagecraft (the primary one being, you don't always have to be on the stage or even looking at the audience if you don't feel like it), the singer perches behind pillars, sprawls on the floor and generally lurches about like a man unencumbered by the trivialities of most. The songs are mostly good too – dark-hearted shanties that veer between romping hoe-downs and disturbing dirges.
Leeds boys Mush might be a tighter proposition but there's a glint in their eyes, too. Like early Parquet Courts or, going further back, Television, the quartet deal in taught, interplaying guitars and playfully wonky melody, while curly-haired singer Daniel Hyndman has more than a whiff of Courts singer Andrew Savage's vocal inflection to his own sometimes deadpan, sometimes exaggerated delivery. Though the influences are clear, however, there's nothing derivative about this lot. From the cheeky lollop of 'Gig Economy' to idiosyncratic, Trump-baiting, eight-minute closer 'Alternative Facts', these are tracks full of nuance and smarts. Mush could be something quite special.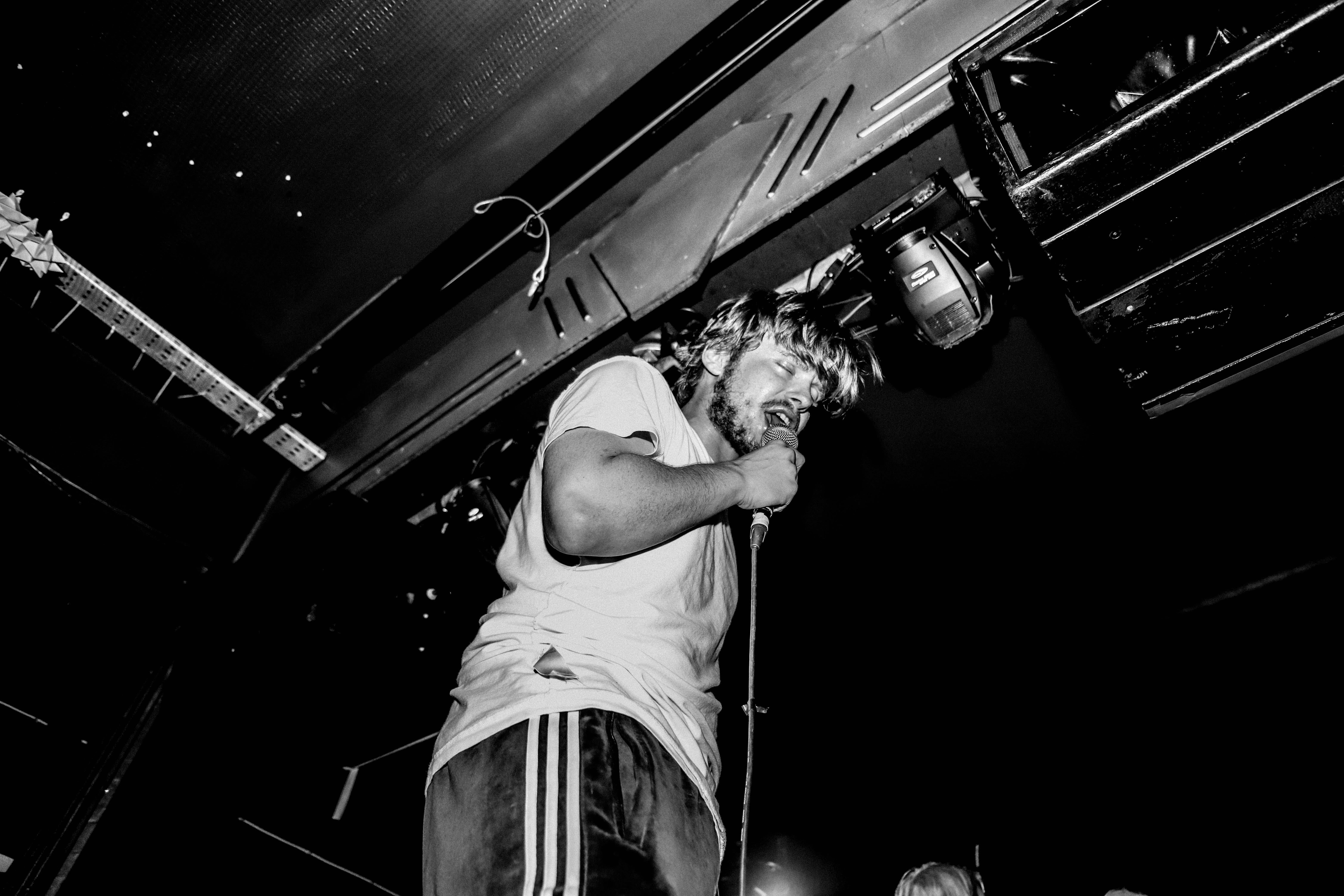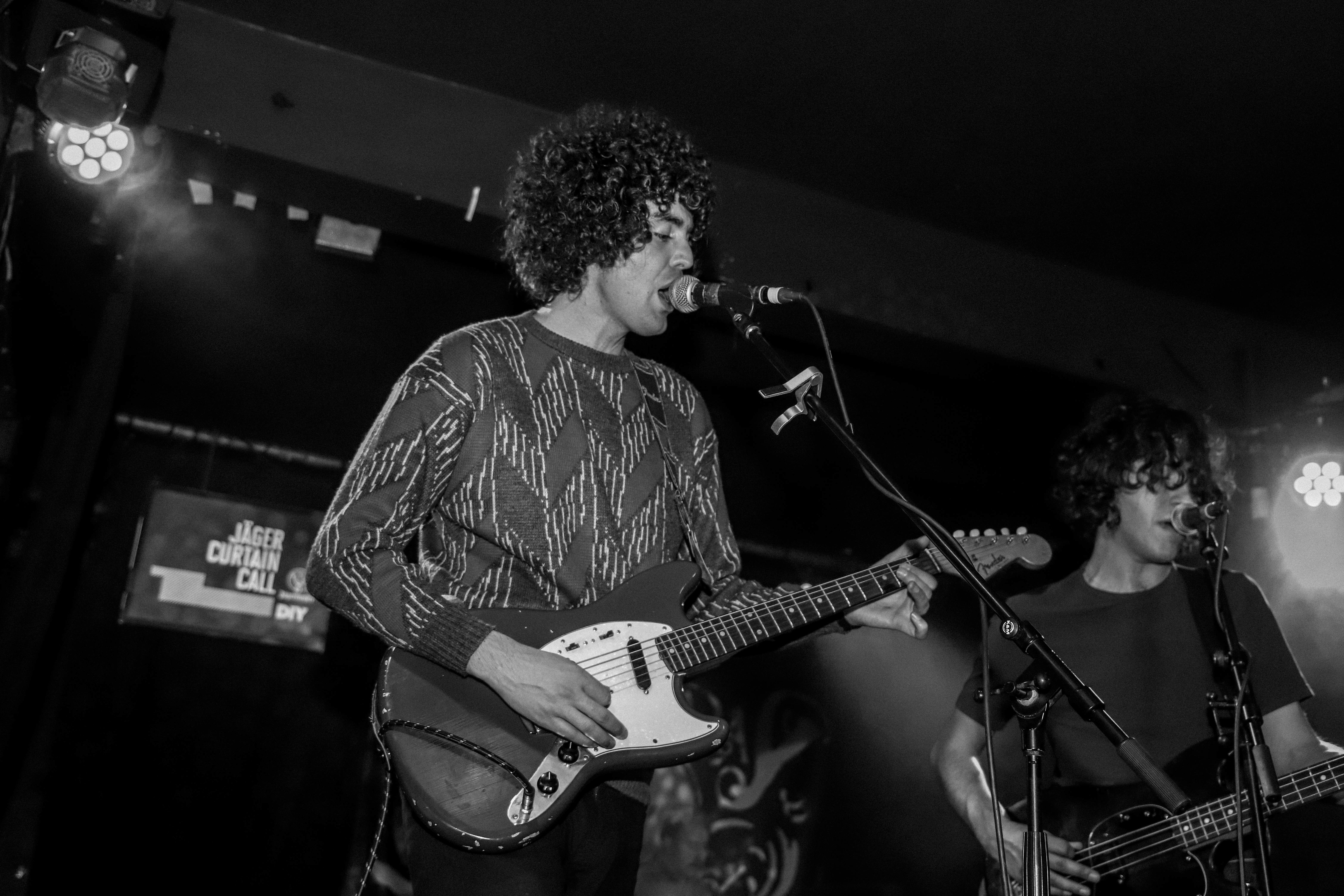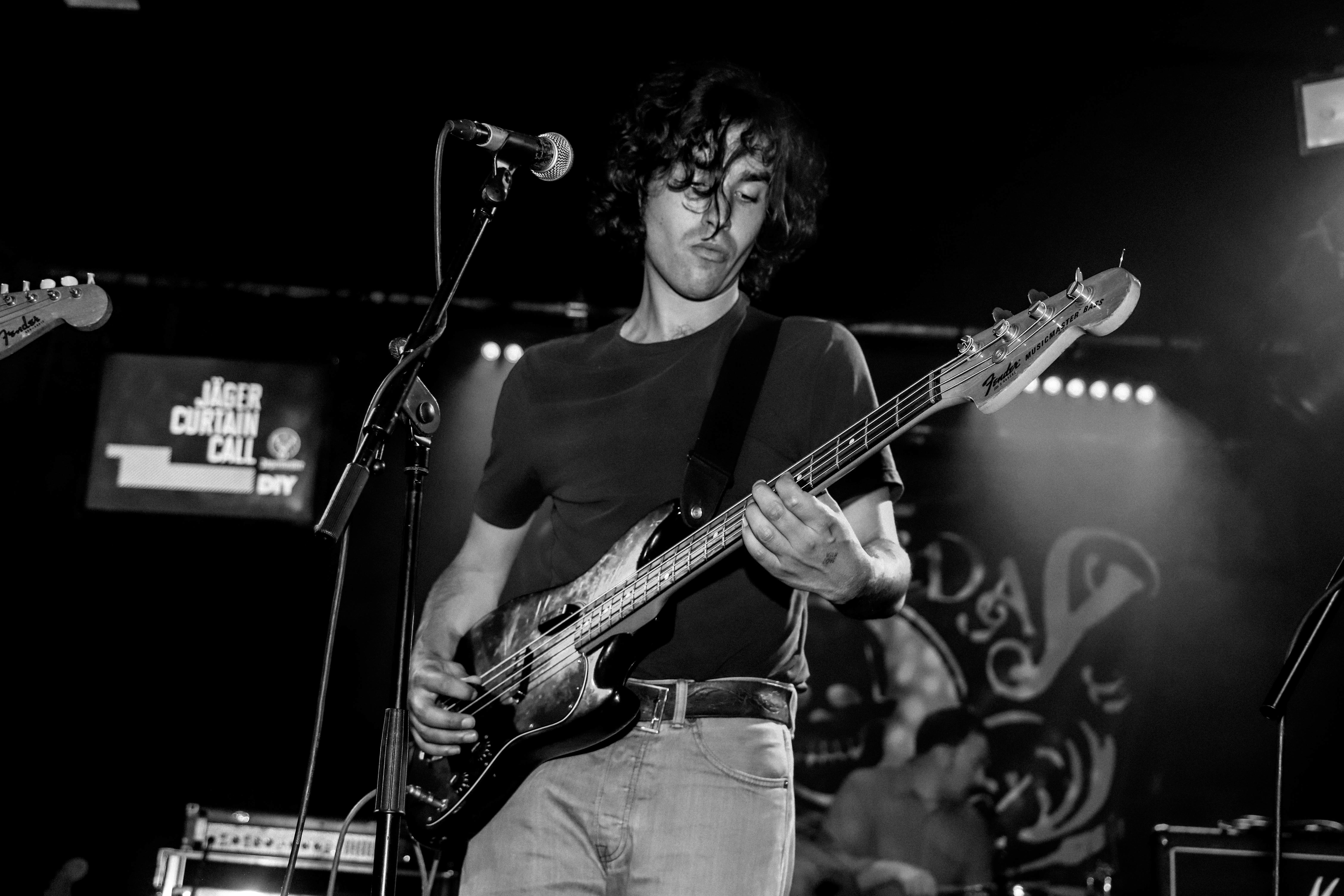 Having unveiled new track 'Niceties' – recorded for Jäger Curtain Call – the day before, Hull punks LIFE enter with some new tricks up their sleeves. Midway through recording their forthcoming second LP and with an increasing arsenal of political yet personal, society-challenging jabs at their disposal, the quartet are whittling their niche into something unique. Sure, pals IDLES, Slaves et al might speak about the world, but this lot – social workers by day, musicians by night – are coming at it from a slightly different angle, one based in directness and lived experience with the young people around them.
It rings through not just in the tracks – frustrated yet danceable blasts that rattle between the disdainful ('Euromillions'), the cheeky ('Popular Music') and the more anxious stamp of 'Niceties' itself – but in singer Mez Green's onstage chat too. Telling the Tories where to stick it, and speaking candidly about his work and the economic problems around it, he's a righteous narrator with a strong line in dance moves – part dead serious voice of the working class, part gloriously affected flamboyant flounce.
It's a combination that makes LIFE an irresistible force. Heading into 2019 in a stronger place than ever, by rights this should be the year the wider world starts cottoning on to their charms too.

Jäger Curtain Call continues next month when Yowl headline The Lexington on November 15th, with support from Sistertalk and Lumer. Tickets on sale NOW.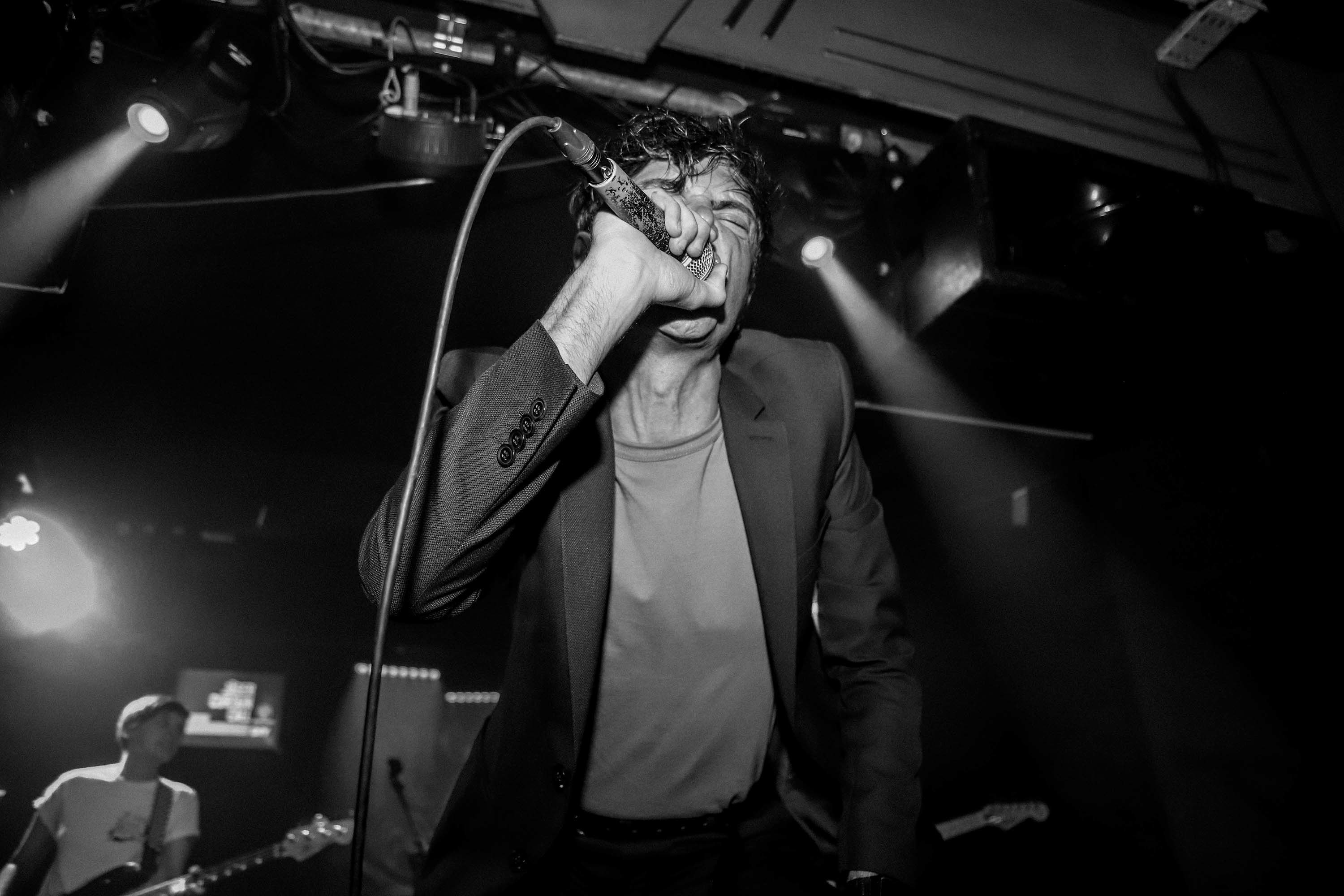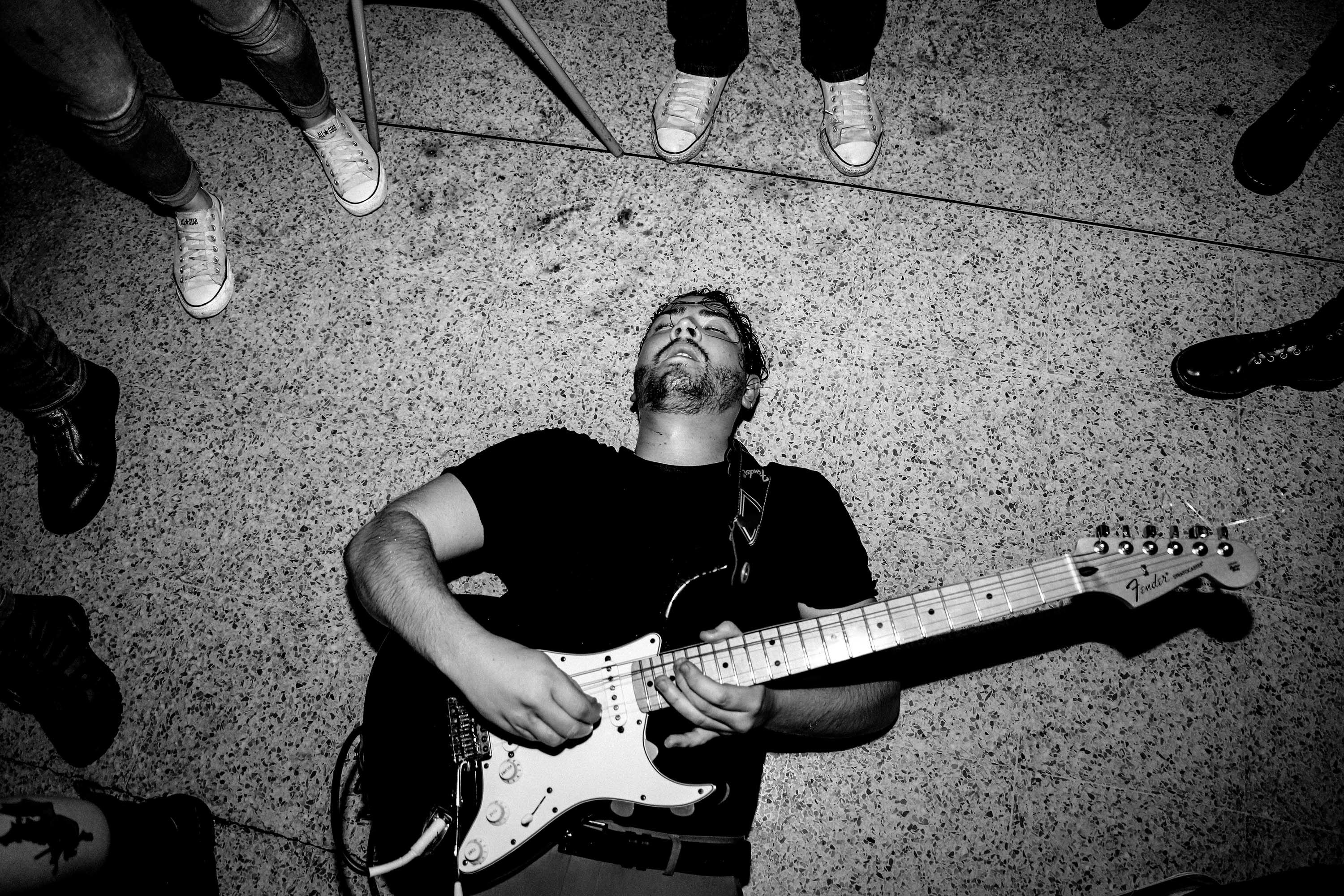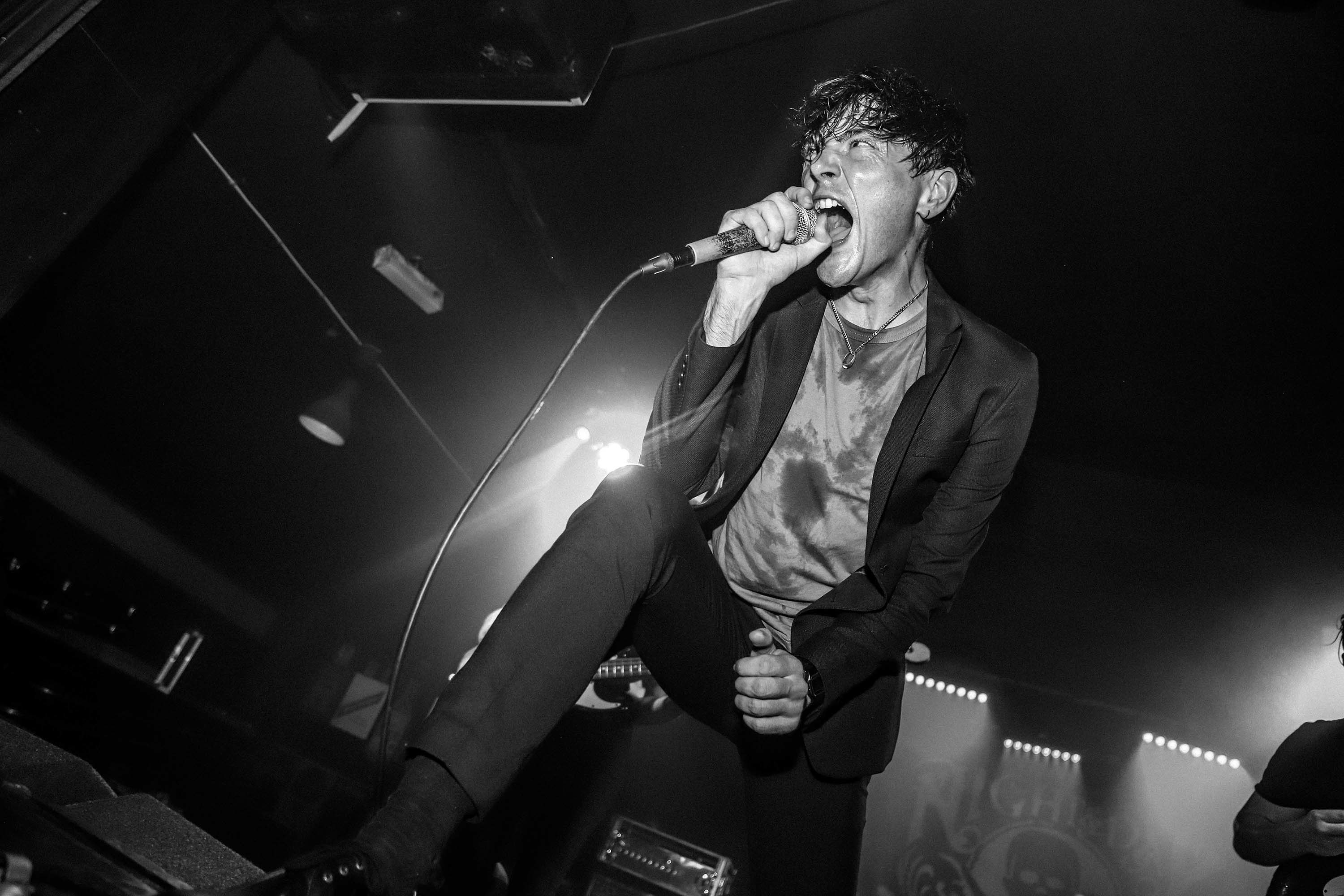 Get your copy of the latest issue