Live Review
Deafheaven, ULU, London
5th October 2018
The band are heavy and playful in equal measure.
On this year's brilliant 'Ordinary Corrupt Human Love', Deafheaven pushed themselves further out of their comfort zone, melting genres together with more precision and fluidity than ever before, leaving their black metal genre tag in the dust for good. Chiming post-rock guitars collided wonderfully with George Clark's textured, blackened howl of a vocal, and tracks flirted with the kind of bombast reserved for the likes of Queen or Thin Lizzy. With regards to breaking down boundaries and rubbishing preconceived notions of what a metal band has to be, 'Ordinary Corrupt Human Love' was a triumph, and tonight's show in London, mid-way through an exhaustive European run of gigs, writes the next chapter of the story emphatically.
Opening with the shimmering hammerblow of 'Ordinary…''s single 'Honeycomb', the band balance heaviness and playfulness delicately and perfectly. Kerry McCoy sports an Oasis at Knebworth t-shirt - a band he's professed his love for time and time again - and by the time 'Honeycomb' skips into its sprightly mid-section, he's throwing out riffs much more akin to Noel Gallagher than his metal peers. George, meanwhile, steps back from eyeballing the front row with hellbound screams and bashes a tambourine against his mic stand, the Liam to Kerry's Noel. The following thrash through 'Canary Yellow' proceeds to confirm that the band are heading towards significantly more anthemic pastures.
'Singalongs' at Deafheaven shows - if you could call them that - usually consist of unintelligible barks along with George from a select number of die-hards in the front row, as is the shrouded existence of their vocals. 'Canary Yellow', though, folds out into a sprawling outro punctuated with chanted gang vocals. On record, it adds context and clarity as well as a new texture to their palate; live, though, it welcomes a venue full of voices to raise together like they've never been able to at a Deafheaven show before, and feels like a eureka moment.
Dipping into cuts from 2015's 'New Bermuda' and breakout 2013 LP 'Sunbather', the band are more fluid and more fun on stage than ever before, guitarist Shiv Mehra shredding at the edge of the stage on 'Worthless Animal' and George launching himself into the crowd at the climax of genuinely anthemic closer 'Dream House', adding a new kind of showmanship to their arsenal, and continuing to step out of their box and become a band for everyone. It's a complete joy to watch.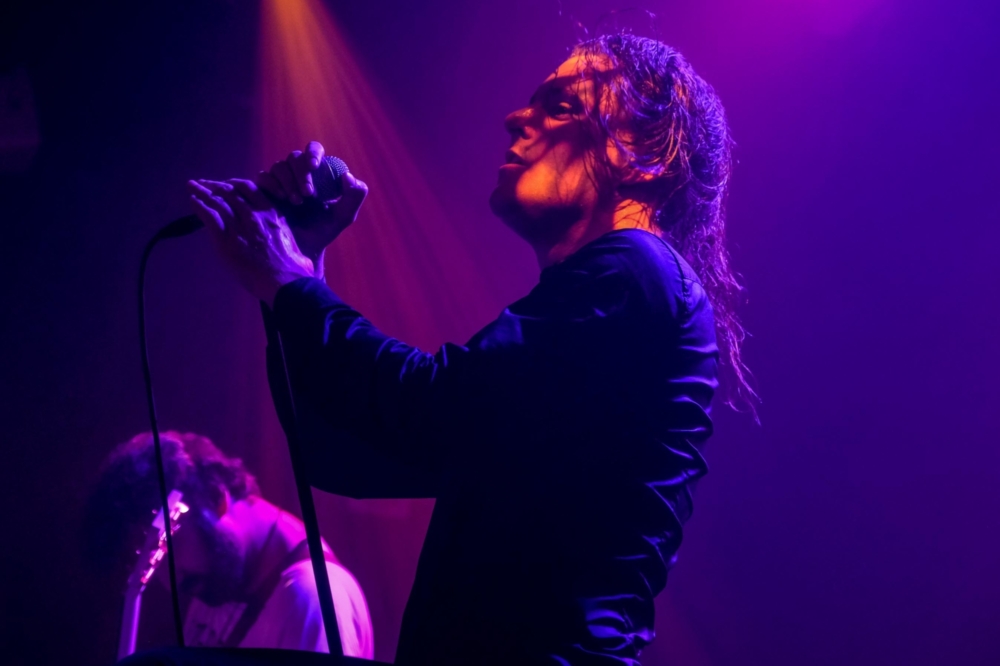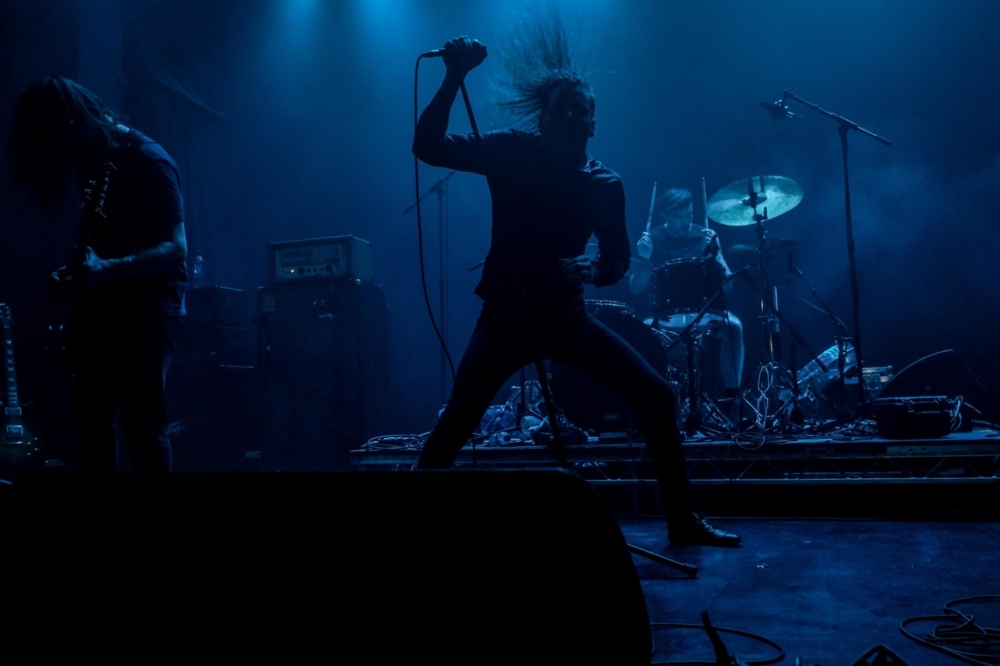 Get your copy of the latest issue