Introducing
Get To Know… Rendez Vous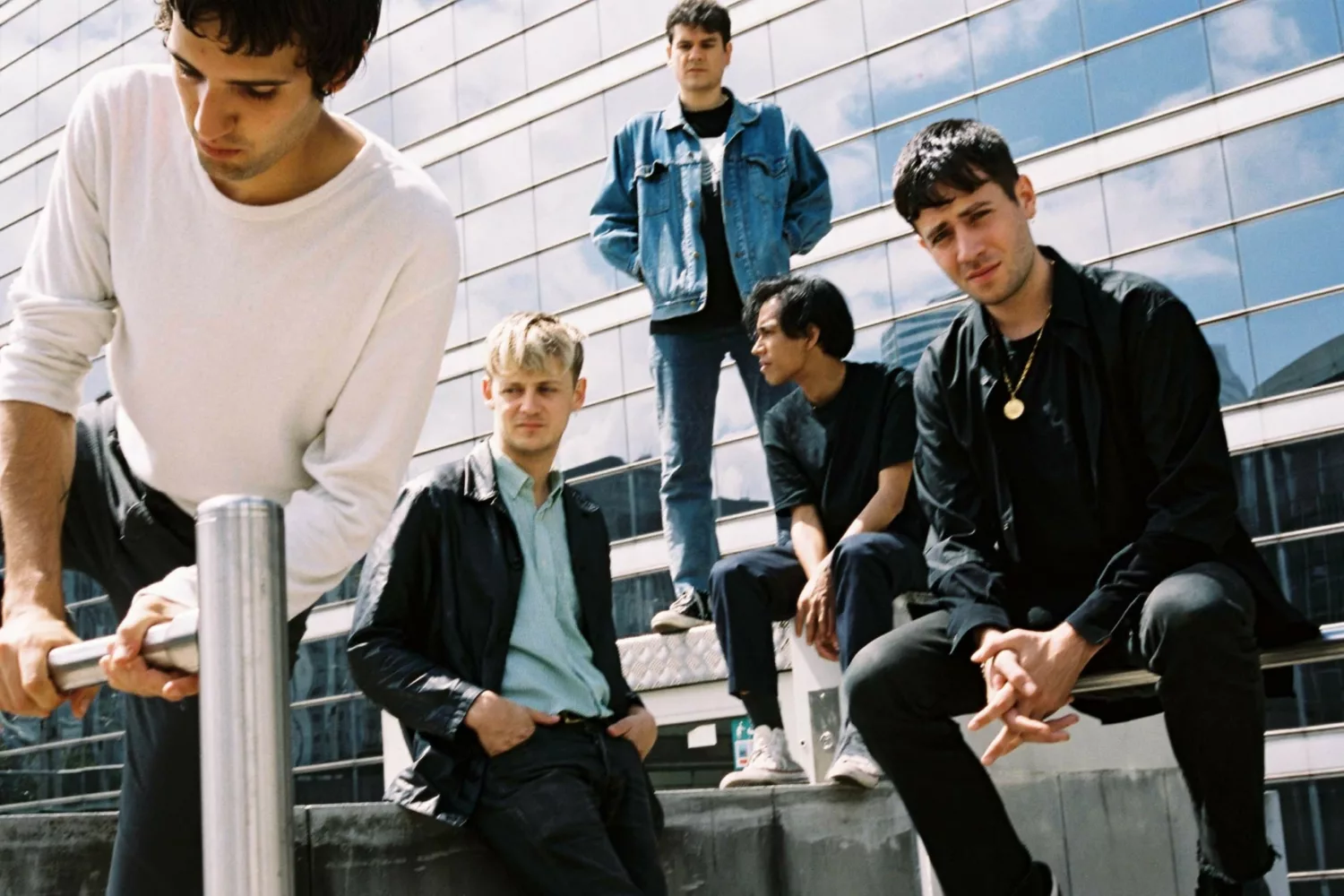 The Paris quintet have just released the dark, shimmering post-punk of debut album 'Superior State'.
Hello and welcome to DIY's introducing feature, Get To Know… With two new acts a week, the feature pretty much does what it says on the tin: getting you a little bit closer to the buzziest new acts that have been catching our eye as of late, and working out what makes them tick.
We've recently introduced you to Austin-based singer Molly Burch, Newcastle via London newcomer Brooke Bentham, Amsterdam's Spill Gold, brilliant Stockholm-based newcomers Viagra Boys and Lala Lala, the Chicago-based project of Lillie West. Up next, it's Paris post-punks Rendez Vous!
The five piece have just released debut album 'Superior State', a record that takes inspiration from the brooding post-punk of Protomartyr, Joy Division and beyond, but harbours a shimmering gothic heart, recalling the widescreen, arena-bound synths of Gary Numan.
Listen to 'Superior State' in full and get to know the band a little better with our interview below.
Describe your music to us in the form of a Tinder bio?
Five hot boys from Paris, city of rough love.
What's your earliest musical memory?
It's probably some music from the early '90s chart lists like eurodance stuffs, Nirvana, Spice Girls, Oasis, Prodigy and French boybands...
Who were some artists that inspired you when you were just starting out (and why)?
We were, at the time, inspired by the early '80s post punk scene like Wire, The Wake... and also bands like Openheimer Analysis or Wipers. These were the influences we had in common when we met.
You're based in Paris - what's the music scene like there at the moment? Are there other artists breaking through at the same time that you take inspiration from?
Who would be your dream collaborator?
Godflesh or/and Warren G could be great.
Musically or otherwise, what are you most looking forward to in 2018?
Keep playing in new countries, these next months we're just on tour. Help our drummer to find love.
If people could take away one thing from your music, what would it be?

Get your copy of the latest issue