Album Review
Anemone - Beat My Distance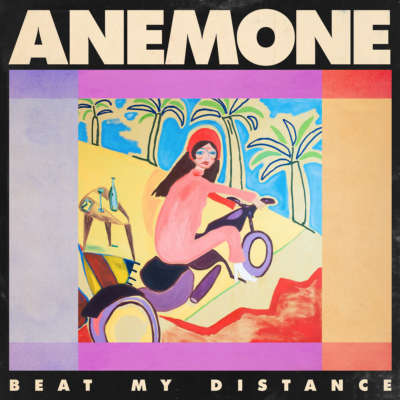 Just a little too airy to land.
Label: Luminelle
Released: 15th February 2019
Anemone might hail from Montreal but, sonically, their hazy, psych-tinged dream pop is straight out of a day spent drinking green juice in LA and trying to impress people with your knowledge of the 'Nuggets' collection. Channelling a more hippy, floaty Pixx, with splashes of Beach House if they were a bit less po-faced, there's a general aura of lava lamps and leggings that shoots through debut 'Beat My Distance'. It's pleasant, and there are intriguing touches to be found in the Jacco Gardner-esque keys of 'On Your Own', but there's an intrinsically grating quality that's hard to shake.
Possessed with the kind of wafty voice that makes you feel like you're about to be given a lecture on the healing properties of crystals, singer Chloe Soldevilla is the dominant presence across the record's 10 tracks, but it's not an entirely enjoyable one. Maybe we're too English and cynical, maybe we just haven't found the right lump of jade to soothe our auras yet, but 'Beat My Distance' is just a little too airy to land.
More like this