Interview
Suzi Wu: File Not Found
We talk to the youngster about her generation's obsession with death, Playstation 2 graphics and her new 'Error 404' EP.
With references to witchcraft, the life-affirming sensation of getting new shoes alongside a cover of Tom Waits' 'Jockey Full Of Bourbon' on her debut EP 'Teenage Witch', it's clear that 20-year-old Suzi Wu is a child of the internet. Whilst listening to it, you can almost imagine the themes touched on gleaming side by side along a row of tabs in the midst of a late night search session. Its follow-up 'Error 404' comes two years later. In the space between, Suzi has travelled the world, been signed to Def Jam and has battled through a tumultuous period in her personal life.
For anybody who doesn't know, a HTTP 404 error can occur in one of several circumstances; either a webpage can't connect to its server, or the page has been removed entirely. Something about this technical hitch resonated with Suzi when she came round to piecing her second EP together. "I just thought that my file wasn't found," she explains over the phone outside the studio at her manager's office. "That's where that idea comes from, I was a little bit missing."
"I was travelling a lot and was coming to terms with how my parents' illnesses have affected me. The process of the EP was sort of like therapy," she recalls. "There's a lot of anger at the world for kicking me down. I found what I was missing and brought myself back down to reality which sounds silly but there you go. I've picked myself back up."
'Error 404' is busy and unpredictable, just like the tough topics she's tackling over the four tracks. Suzi's rap-inflected flows bleed into her booming baritone as electronics glitch and pry below the surface of its instrumentals. The title track feels as if its recorded exclusively in the red with its manic, distorted vocal performance whilst the Eastern strings on 'Hungry' is cut up with pitch-shifted vocals and passages seemingly beamed straight from a 90s R'n'B compilation.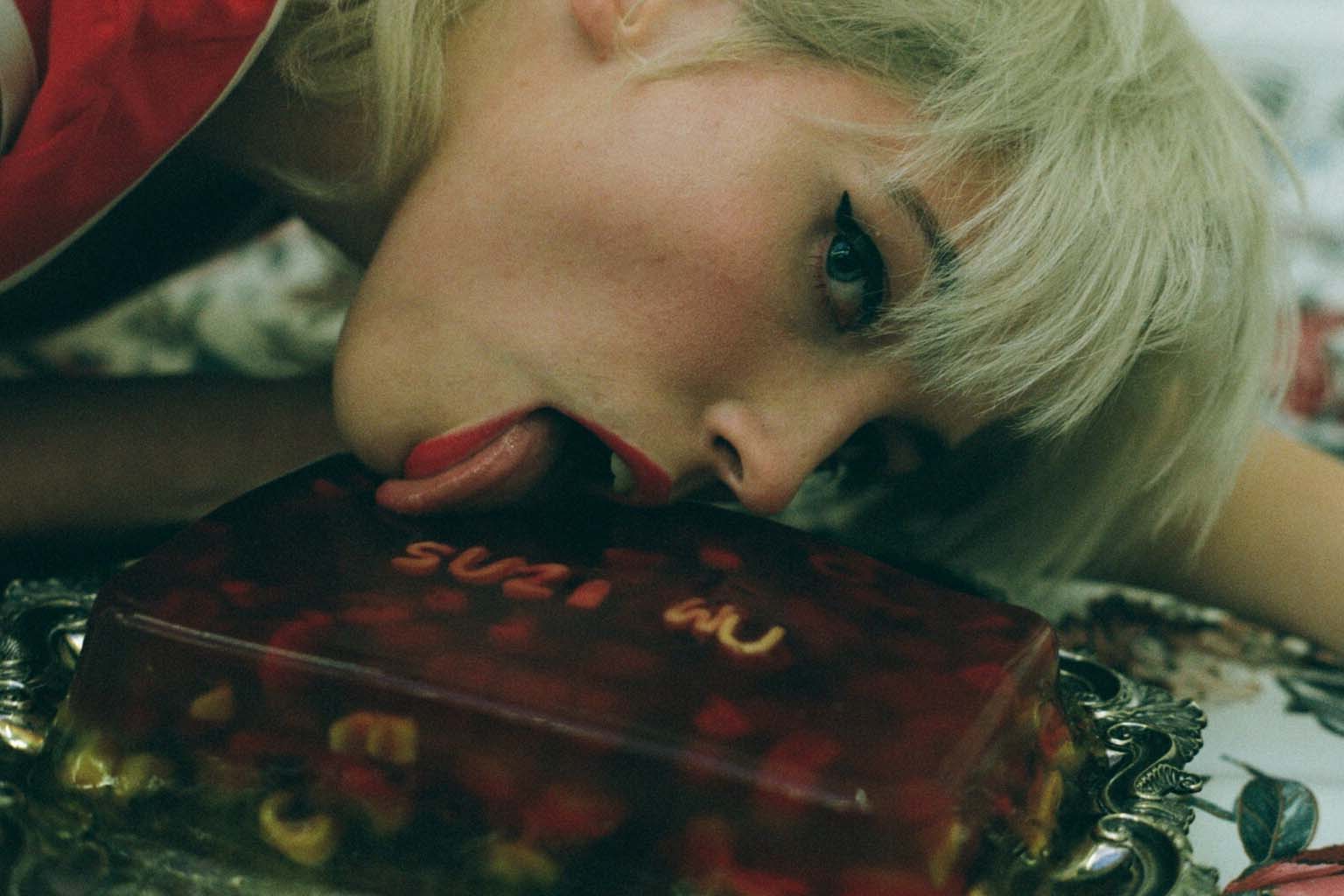 "There's a lot of anger at the world for kicking me down."
Mortality was a particular cycle Suzi was getting to grips with at the time of writing. This process is immortalised in the EP's frantic lead single 'Grim Reaper' which finds the cloaked figure tailing Suzi's conscience; "Grim reaper in a backward hat / Landing kickflips on my psyche cracks / Better watch out for your father's back / I think he knows I'm going mad". The single's video sees this story played out in a chaotic montage peppered with pixelated gaming graphics and the garish animated iconography which used to inhabit the pages of the internet circa 2005.
Suzi is nostalgic in many ways, both aesthetically and philosophically. She loves Buffy The Vampire Slayer (her favourite episode is 'Restless') and holds a particular admiration for the graphics on Playstation 2 (Timesplitters was the game she racked up the most playtime on); she also pines for the superhero-like mentality of childhood. "When I was a kid I had no fear of anything. I was very attracted to adrenaline. I used to love extreme sports. I was always climbing up stuff - I'm pretty sure my bones are made of rubber because I never broke anything. Obviously you can never completely keep up that energy but I think my parents being ill instilled a thought of fear in me that maybe I never had before.
"I now find myself in these situations where I would usually be so gung-ho and up for it and I can feel the childhood me being like 'come on, you can do this' but I just can't kick ass in the same way," she continues. "I think that's part of growing up. you can never be as invincible as you are as a child, that's what that music video is about, it's me coming to terms with leaving a little bit of me behind but gaining new bits of me at the same time."
"I can feel the childhood me being like 'come on, you can do this' but I just can't kick ass in the same way."
Death and mortality is a particularly potent topic among her contemporaries too. Billie Eilish imagines burying her friend on the lead single from her forthcoming debut album, Lil Uzi Vert explored suicide on 'XO Tour Llif3' alongside Logic who made the American National Suicide Prevention Lifeline number the title of his 2017 smash. Suzi has her theories for why her generation is so infatuated with it.
"I think there's this feeling that our generation has been left with knowing the world is in very shaky circumstances. We're in the next mass extinction but people carry on like it's normal," she explains. "For people who haven't really had a chance to live very long, you grow up knowing that the world could end and now it kind of feels like it is. Everybody in my generation now has this sort of horrible existential dread. The only positive from it is they sort of have this 'fuck it' attitude like 'I'm gonna live every single second of every single day until the shit hits the fan to the best of my ability'. You can definitely feel that."
When Suzi wasn't mining material from the murky waters of mortality, she looked to another one of her muses; the motorway. "I have a romantic feeling towards grey modern spaces. I spent so much time on the motorway when I was a kid. I have a real poetic love for gas stations and big areas which look like big human desert spaces. A lot of this stuff is me trying to write poetically about things that are artificial."
The motorways of the UK also played a part in her formative musical experiences via her parent's car speakers. "They were big fans of Beck, that's one of the things I really loved that my Mum played. She'd play Beastie Boys but also veer off track and play really cheesy country and New Wave." Now Hip-Hop and Grime is Suzi's obsession. "All black cultural influence is amazing. Black culture in this century is vibrant and I feel really pleased to be a guest in the hall."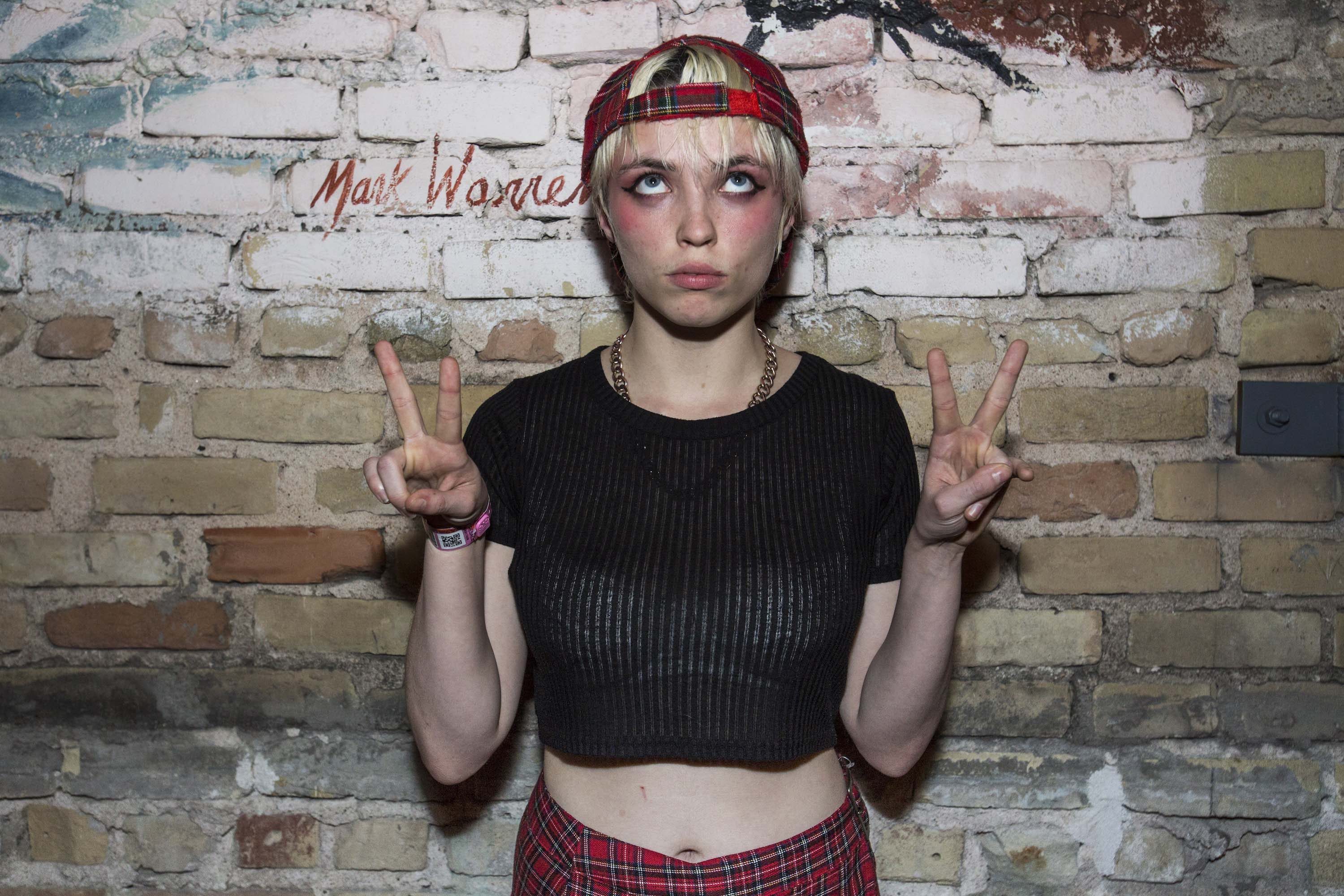 "Black culture in this century is vibrant and I feel really pleased to be a guest in the hall."
It only took one 13 minute EP from Suzi to attract the attention of the leading figures in the Hip-Hop and Urban music across the pond; Def Jam CEO Paul Rosenburg and Head of A&R Steven Victor signed Suzi to Def Jam and AMF Records in November 2018. It's a big deal, she's climbed from her DIY beginnings to the heart of a star-filled roster featuring the likes of Kanye West, Vince Staples, Justin Bieber and fellow Londoner Loyle Carner in just four tracks. Especially for a London-native, a signing to Def Jam is very rare and almost unheard of. "[Getting signed] hasn't changed much at all which is exactly what I wanted. I get to go to America a bit more. We're going to be doing more festivals out there; all the good things that we wanted. Paul and Steve really understand that I have to go create and do my thing, they're all really happy to see it. It hasn't added any crazy pressure to my life or anything which is exactly what I wanted."
After two EPs, surely the next logical step would be to release a full-length album? At the time of speaking, Suzi has a week of writing sessions lined up. "I'm going back in with Dave Bayley from Glass Animals who did 'Highway' on this EP and Barney Lister as well who did 'Error 404'. I'm making sure I take a lot of time to write alone in a room first because I think that's what really brings it all together.
"The first EP was so much about my songwriting, this one is all about learning and testing out production, now I feel like I'm merging those two things together in such a cohesive, lovely way. When the album comes around, I think it's gonna be really good. I'm very excited for it."
Whilst we wait, 'Error 404' opens up another very intriguing chapter in Suzi Wu's ascent.
'Error 404' is out now via Def Jam and AMF Records.

Get your copy of the latest issue