Interview
In the studio with… LIFE
Having broken through with debut LP 'Popular Music' and the most DIY punk ethos imaginable, Hull's LIFE are gearing up for round two and turning the political into the personal.
By the time you read this, LIFE will have just finished a jaunt across the middle of mainland Europe, hightailing it in a shared tour bus with IDLES. It's of little surprise, of course, that the Hull quartet would have found kindred spirits in the UK's premier purveyors of wittily subversive punk: their own new single 'Moral Fibre', with its cries of adoration for "cocaine tables", "gourmet riders", and "online reach", is a rant-with-a-wink if ever there was one.
"The lyrics are more playful on [that track], it is a bit tongue-in-cheek," begins frontman Mez Green over the phone as he and the band - completed by guitarist Mick Sanders, bassist Lydia Palmeira (who joined last spring) and drummer Stewart Baxter - prepare to hit the road.
As well as a tasty morsel in its own right, however, the track also acts as the first teaser of the band's forthcoming second record. The follow-up to 2017's incendiary, social commentary-laden debut 'Popular Music', the as-yet-untitled effort is already completed and set for release later this year - and, this time around, the quartet are focusing their bold, politically-charged lens inwards and as well as out.
"It's still political in the fact that we talk a lot about community and living within your means and what that means, but this record has definitely turned it in on ourselves more," explains the singer. "It very much charts six or seven months of my life and the band's life; it's more political in the sense of it being about us personally, whether that be about mental health or me going through a big relationship breakdown and being a single dad. It's still outspoken and brave, but more internal."
Attempting to accurately portray the new emotional experiences that he found himself in, Mez describes the record's writing as "like picking at a scab". "We live for music and, in terms of the work that me and Stew do [both are youth workers], it's very community driven and creative stuff is very much at the core of it. But this was like scratching at that surface and seeing what's inside ourselves as well.
"It was a fraught time but, that said, the album is still a journey that ends on a positive note."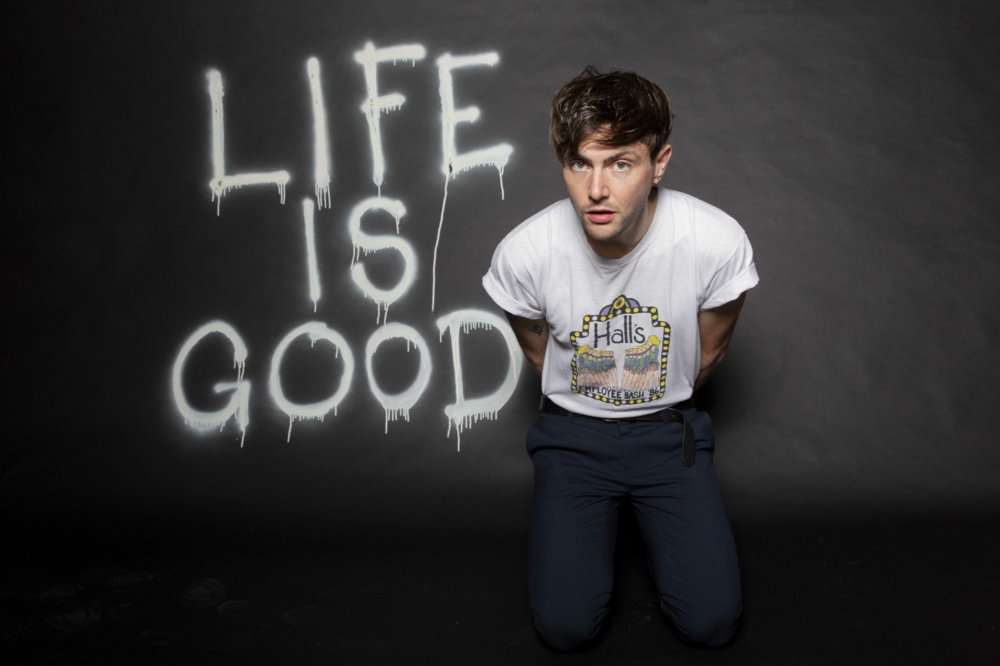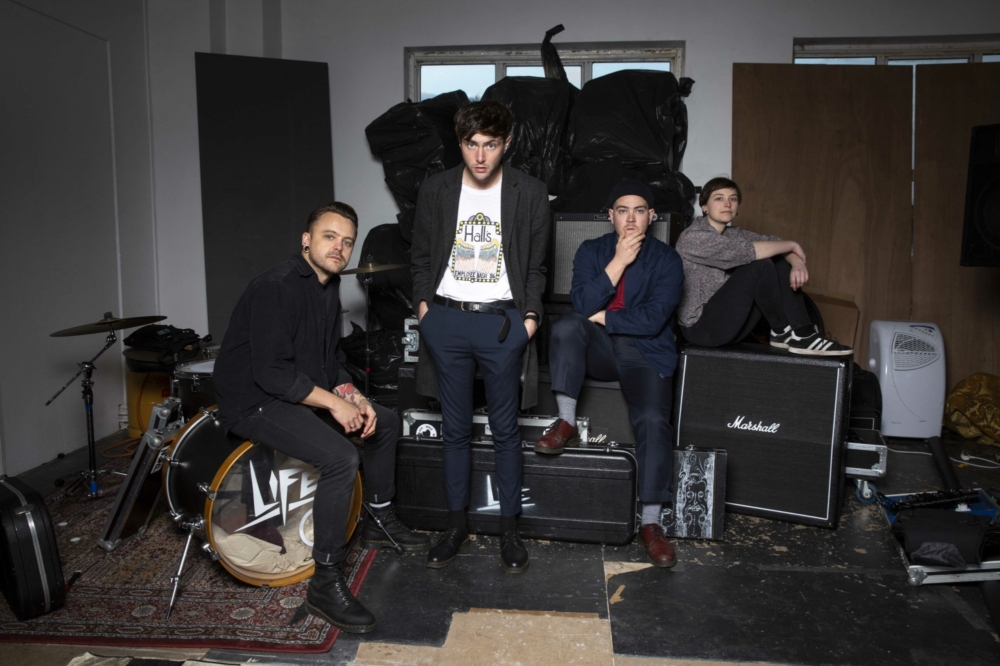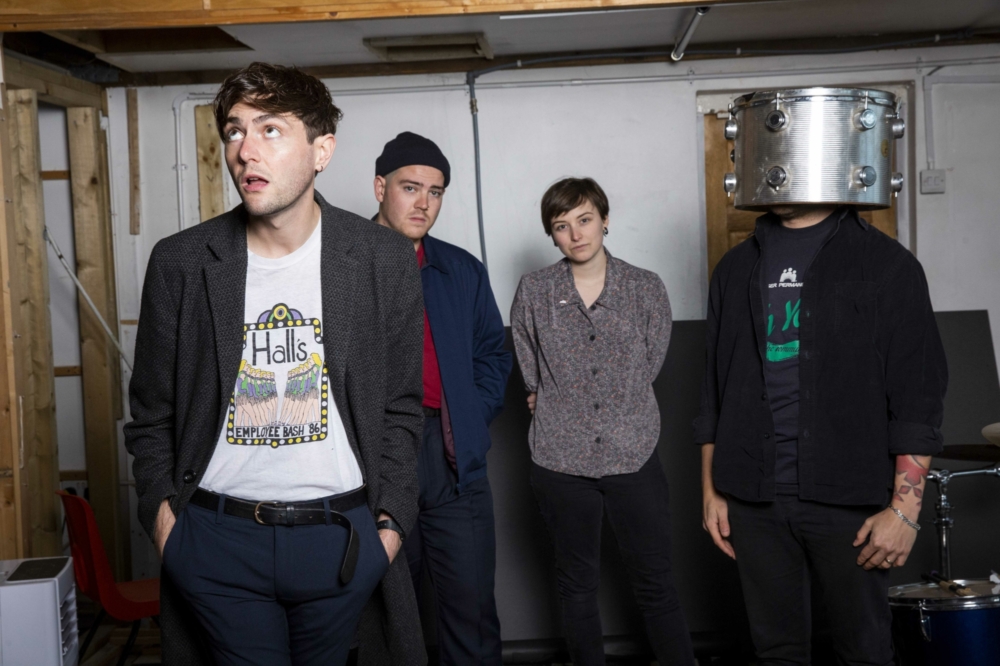 "This record has definitely turned it in on ourselves more."
— Mez Green
That positivity might in part come down to the intense camaraderie and good vibes fostered during the album's recording sessions, which primarily took place during a month-long studio stint in London at the end of last year, recording with producer Luke Smith. "We got stuck in straight away: on our first day, we were crate-digging through a load of late '70s, early '80s experimental music, mapping out different sounds that we wanted to channel.
"Because [the album is] a bit… I mean…" he pauses. "I don't want to reference Talking Heads, but it's got a kind of New York dance sound, but still British punk. And that's what Luke saw [in us]. He saw hints of that, and that's the direction we've taken. He's drawn a bigger landscape for us to work from. This is the best stuff we've written. It's broader; It's wider; It's probably more accessible. There are tracks that are light and tracks that are dark. We've just become better writers as a unit."
Recording and living together away from daily life back home also allowed the foursome to become "part of something that was a lot bigger than what we'd done before," he explains. "We've always had that family vibe, but there we were living as a family. Stew's always been Dad I guess, and me and Mick are the wild ones…" he continues, joking, "but we've very much written this album as a unit."
"The first record was kind of a collage of work that didn't really follow a timeline, whereas this was written in a specific timeframe and all the songs interlink and there's a theme running through it," he elaborates. "We were experimenting with sounds, with backing vocals, and with the way we were writing. We all finished each others' work off - [by the end of recording] we all knew what each other were thinking."
Now, with a new label in PIAS on board, and the success of their tour pals giving them some added faith, LIFE are stepping into phase two in the best position of their careers. "Being mates with IDLES, and watching them grow and never compromise on any of their values, it's great to see," he nods. "While the music industry is still hard to navigate, it feels like it's more open now. There never used to be any room, but it looks like there's room for actual artistry and characters again."
Vital but vulnerable, LIFE's next moves look set to cement their rightful place in that lineage.
LIFE play Sound City (3rd - 5th May), The Great Escape (8th - 11th May) and Pohoda (11th - 13th July) where DIY is an official media partner.