Interview
Mark Ronson: Pop's Reluctant Superstar
He's the multi-award winning author of some of the biggest songs of the decade. However, with the emotional 'Late Night Feelings', Mark Ronson is making personal breakthroughs as well as professional.
Back at the start of the year, Mark Ronson, accompanied by frequent collaborator Lady Gaga, set off around the awards circuit, landing a Golden Globe, an Academy Award and a Grammy for their mammoth A Star Is Born hit, 'Shallow'. A few years previous to that, back in 2015, the musical polymath had cleaned up in a similar fashion with global, Bruno Mars-featuring mega-smash 'Uptown Funk', picking up a Best Single BRIT Award and another Golden Globe, and topping the US Billboard chart for 14 weeks - the second longest run of any track released this decade. In between those two career peaks, the London-born, LA-based 43-year-old has, among other things, produced massive albums for Lady Gaga and Queens of the Stone Age, started new project Silk City with pal Diplo (landing another Grammy for their Dua Lipa collab 'Electricity' along the way) and launched record label Zelig, kick-starting the career of King Princess.

And yet, today, as we convene at north London's AIR Studios, in the middle of a hectic press day ahead of the release of his own new LP 'Late Night Feelings', we find Mark contemplating the toll that this prolific work ethic has taken on the rest of his life. "I saw an interview in Vanity Fair the other day where they had some quotes from some friends of mine, and there was a quote from one of my oldest childhood friends Sean Lennon who said, 'Yeah Mark's like an Olympic prize fighter. When he's on his thing, he's so focused and the rest of the world doesn't exist'," he begins. "And I know he meant it as a compliment, but also I was like, oh really, is that what it looks like? Because you don't wanna be somebody who's looked at as being… not heartless, but detached from the world…"
An album born from the catalyst of his recent divorce from actor Josephine de la Baume, it's one that, for the first time, sees the man with music's most heaving phone book turning some of the spotlight on himself. Emotional, vulnerable and with its subject matter at the fore, it's a record that's clearly also provoked some self-reflection outside as well as inside the studio. "I do realise now, especially in the wake of having made something super personal and wanting to find a bit more balance between work and these things, that OK: maybe all these work tendencies might have paid off in one part of my life, but there's also this other part of my life that needs some attention," he sighs. "Perfectionism is, in some ways, an ideal in the studio, because it sounds a tiny bit neurotic but it also sounds like a positive thing because it's like, oh he cares so much. But perfectionism is a little bit of a bullshit abstract concept, because there's no such thing as perfection. This idea of constantly clawing your way up a rock climbing wall that's made out of a treadmill… It's exhausting and you'll never be happy, because you'll never reach that thing."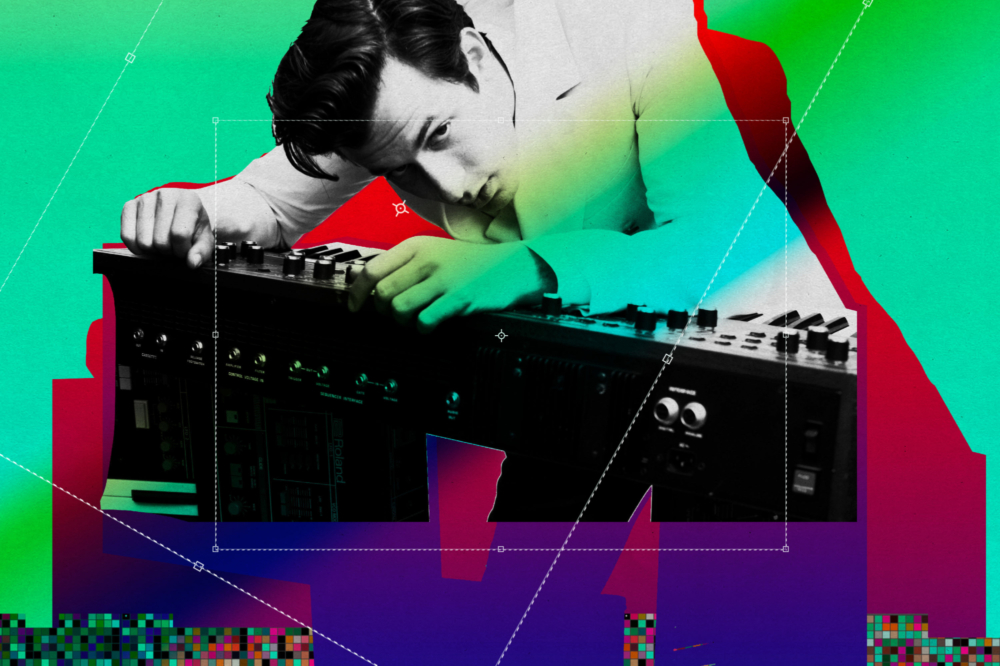 "Perfectionism is a bullshit abstract concept, because there's no such thing as perfection."
If this kind of anxious approach seems at odds with the objectively huge successes that the musician has achieved over the past decade since first making a significant dent in the pop world with 2007's 'Version' LP, then it's a self-deprecating tendency that peppers Mark's entire conversation. Slumped on a sofa, he's friendly and polite, casually fancy in Yves Saint Laurent trainers and a watch that likely costs an average year's rent, but with a bleary-eyed look that suggests he could do with a big sleep. He is, a member of his team tells us, a professional napper, able to squeeze 10 minutes in at the drop of a hat after years of constant travelling and time differences. Only now, the musician explains, does he feel any real certainty or safety net in terms of his career. "I do feel a little bit better after [getting] a couple of things under my belt, especially in the last six months. Being like, 'OK I'm not going to lose my spot any time soon' is a nice thing to know," he nods. "I feel a little more centred and OK with where I am for sure, but I don't know that I'll feel that way a year from now."
The beginnings of his career were filled with this mix of uncertainty and tenacity. Originally making a name for himself as a DJ in New York, he first inked a solo deal because "they were giving out record contracts to any New York DJ with a name at that point" and released 2003 debut 'Here Comes The Fuzz'. When it didn't do as well as predicted, he was subsequently dropped. Then, when 'Version' - an album created "a little bit by accident because I wanted to make versions of songs that I loved in a way that I could play in my DJ sets" - spawned hits in the Lily Allen-featuring 'Oh My God' and Amy Winehouse's unlikely cover of The Zutons' 'Valerie', he was picked up again by Columbia. "So I found myself in this new position over the past 10 years of a record company going, 'Right! You're due for an album now!'," he explains. "And because I don't really work in such a conventional way like, sit at a piano, here are my feelings, let's put this out, then I have to usually come up with some kind of conceptual thing to motivate the record. So, for [2015's 'Uptown Special'], it was 'let's drive through the south and take a road trip'. [Until now], they've more been motivated by a sonic idea.
"But then this record was really different because I couldn't really fight the fact that every time I sat down to write some music, it was a little sad and a little melancholy," he continues. "I think I felt [before] that I'm a DJ, and when I make my DJ records they're meant to be fun, and when I work with Lady Gaga or Queens Of The Stone Age, then that's when I'll get deep and make something more substantial. But this is the first record where I just had to put myself into it, because any time I tried to do something else it was this knee-jerk thing of it not feeling good."
Assembling a cast of co-writers and vocalists including Miley Cyrus, Alicia Keys, Angel Olsen, Lykke Li, King Princess and emerging artist Yebbe, the blueprint for 'Late Night Feelings'' album of self-described "sad bangers" soon began settling into place. Though the title track still shimmies along with a disco undercurrent, and Miley's 'Nothing Breaks Like A Heart' is an undeniable, soaring slammer, for the first time, Mark began writing with a different brief. "There might be some lyrics and vocal performances that are great on those [previous] records, but they're kind of an afterthought to the music and the track. But this is the complete opposite where the lyrics and the emotion are the most important thing and we then figured out how to make it dance afterwards," he explains. "Whenever I'm in the studio producing for someone else, I'm always urging for a little more raw emotion, a little more honesty, a little more vulnerability. And I feed off that so much with the people I work with, that it's a little odd that I haven't challenged myself in that way up to now because that's the thing that makes music really transcendent to me."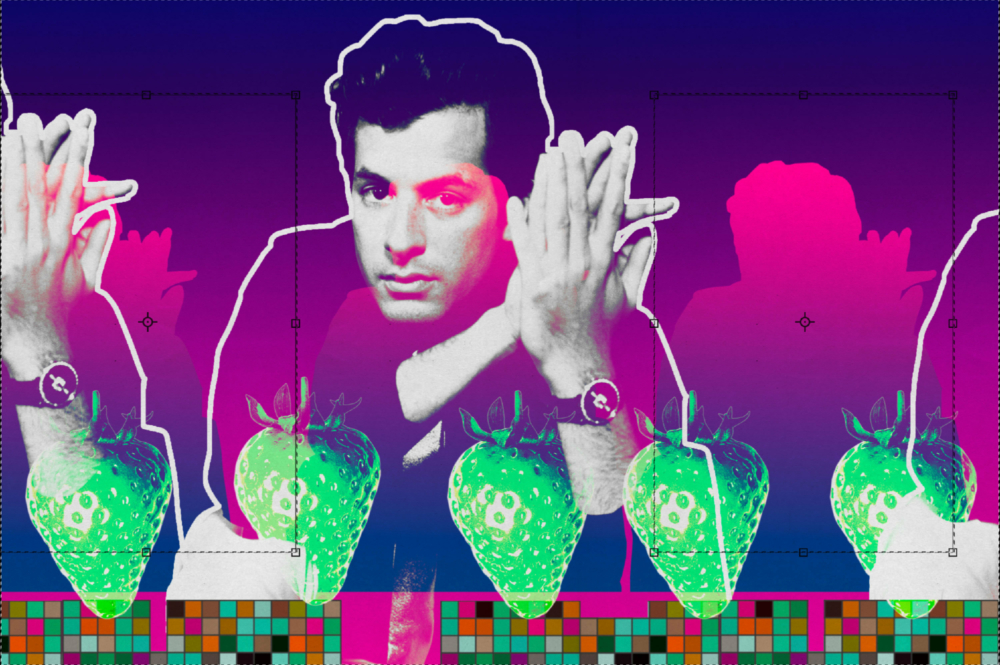 "I couldn't fight the fact that every time I sat down to write some music, it was a little sad and a little melancholy."
Utilising the same eclectic, foraging approach of his first sets, where he'd "come out of a Biggie song or the rock remix of a Puffy song, and then go into ACDC's 'Back In Black' so no one would really realise by the time it dropped that the music had massively changed", the cast of the record ranges from breaking artists to established superstars. Notably, however, all the vocalists are female. "There's not a lot of male artists that I find super interesting right now, except in rap music where, in the post-'Yeezus'/ Drake world, there is quite a lot of emotional vulnerability," he shrugs. "A lot of male pop singers, other than Frank Ocean, I don't see it. You look at the massive female pop stars like Ariana and Miley and SZA, and there's this really confessional, open thing, but it seems like the dudes aren't really holding it down right now."
With his forthcoming fifth, however, Mark Ronson may not be on the mic, but he might still buck that trend. Finally digging a little deeper into himself, and with a record of often poignant, often heart-tugging, subtle-yet-hook-laden emotional pop nuggets to show for it, he cites it as "far and away the best" release to bear his own name at the top of the masthead to date. Now, he's concentrating on getting all the other shit figured out, too.
A few months ago, he recalls, he was on a flight from Italy to Germany, making notes on 1,200-page mega-tome, 'The Feelgood Handbook' - aka "the bible on cognitive behavioural therapy". "I landed and this guy was like, 'That's a very impressive text you're reading'. I think he thought I was some kind of psychiatric professor," Mark remembers.
"I feel like the idea of realising that some patterns I've had my whole life are unhealthy and proactively trying to work on them [is progress]," he nods. "I guess, because I'm not falling out of nightclubs and I don't scream 'headcase', it's easy to gloss over some of the other things in my life where I've maybe put shit off or pushed it down by going into work [mode].
"I'm just psyched that I feel I'm at least on the path to making myself a whole person."
'Late Night Feelings' is out now via Columbia.