Album Review
Bambara - Stray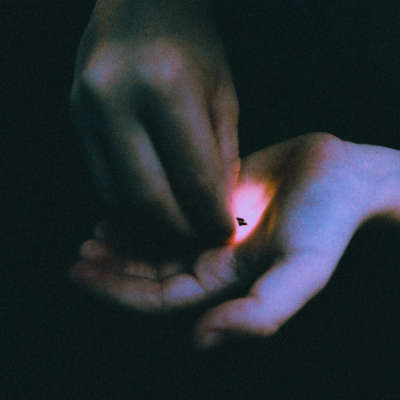 Bambara stay firmly on a strong but fairly predictable path.
Label: Wharf Cat
Released: 14th February 2020
What Athens, Georgia bunch Bambara do, they do very well. A relentlessly cold-hearted trip into music's most dead-eyed corners, theirs is a stalking, noirish take on Nick Cave's The Birthday Party, one consistently flecked with elements of danger and violence. Across their fourth LP, the trio's commitment to the dark side isn't in question; even the song titles ('Stay Cruel', 'Machete', 'Death Croons') sound like the theme tunes of a movie villain. But while, in isolation, the slow skulk of opener 'Miracle', or recent single 'Serafina''s Crows-on-the-dancefloor propulsion land a strong hammer blow, over 10 tracks you're left yearning for a little light. Vocalist Reid Bateh has a claustrophobic sneer that lends the perfect sense of cruelty to Bambara's wares, but again, it's the kind of voice that has the tendency to make everything sound the same. There's a slight wild western twang to 'Heat Lightning', some crashing guitars in 'Ben & Lily', but aside from 'Death Croons'' slightly 'what just happened?' cooing female backing vocals, much of 'Stray' could do with heeding its own advice; instead Bambara stay firmly on a strong but fairly predictable path.