Album Review
Douglas Dare - Milkteeth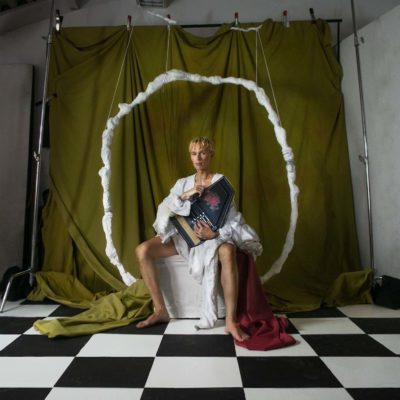 A stunningly-harmonious musical journey filled with nostalgia.
Released: 21st February 2020
Label: Erased Tapes
"I am free", declares Douglas Dare in the first five minutes of this much-anticipated third album. A simple statement, yet a powerful one that encapsulates the unadorned essence of the album. Opening doors to his secret inner world filled with childlike wonder, 'Milkteeth' is a sparse and stripped-back lesson on intimacy and reluctancy to fit in. Written in only 12 days at his studio in Margate, 'Milkteeth' sees Douglas at his best: composing an ode to all things odd and wonderful. There's urgency in his songwriting that is both instinctual yet thoroughly polished. In 'Milkteeth', we see him embrace his inner child in a way that's both liberating and daunting as he invites us to reflect on the paradoxical nature of being young. From pain to joy, Douglas Dare's world is a cyclical one that celebrates vulnerability and encourages us to be a bit nicer to each other. Which would be pretty good, wouldn't it? And while his lyricism is filled with youthful nostalgia, his sound here is more mature than ever. Introducing an auto harp, his soundscapes are filled with a toned-down joie de vivre which makes the album stand out with its lucid simplicity. There is familiarity in his sound that flows through the album, eloquently dipping into influences ranging from Jeff Buckley to Leonard Cohen which makes 'Milkteeth' a stunningly-harmonious musical journey filled with nostalgia.
More like this