Live Review
LIFE lead the cavalry at DIY's New Colossus stage in New York
Brion Starr, Marble Arch and Honey Cutt also triumphed over adversity at the inner-city festival.
You don't need us to tell you that it's a tough, terrible time for live music right now. Tours and festivals are falling like dominoes, while artists are facing an indeterminate stretch without a critical source of income; even if you're staying in, streaming your favourite bands instead of buying tickets to their shows, it doesn't take a maths genius to realise the numbers don't quite add up.
Which is why, ahead of the city's official lockdown two nights later, it's a reduced venue capacity that greets us for our show at New York's New Colossus festival at the weekend. With SXSW cancelled, and certain stages at the NYC event also forced to shut, the financial, professional and personal repercussions of the last fortnight on the music industry have been huge; tonight, with the help of four hardy bands, we try to salvage a slither of joy from the global nightmare happening around us.
Kicking things off in the intimate, cabaret bar-surroundings of Avenue A's Berlin are Boston's Honey Cutt, fresh from the release of LP 'Coasting' the night before. Led by titular singer Kaley Honeycutt – an emotive, passionate presence with the kind of hyper-expressive face that would likely make her a terrible liar, their jangling alt-indie gains a whack of clout on the live stage. Landing along the lines of Chastity Belt, Screaming Females or some of the USA's other more stormy recent exports, the likes of recent single 'Fashion School' are loaded with bite and delivered – fittingly – with the intensity of the last gig in town.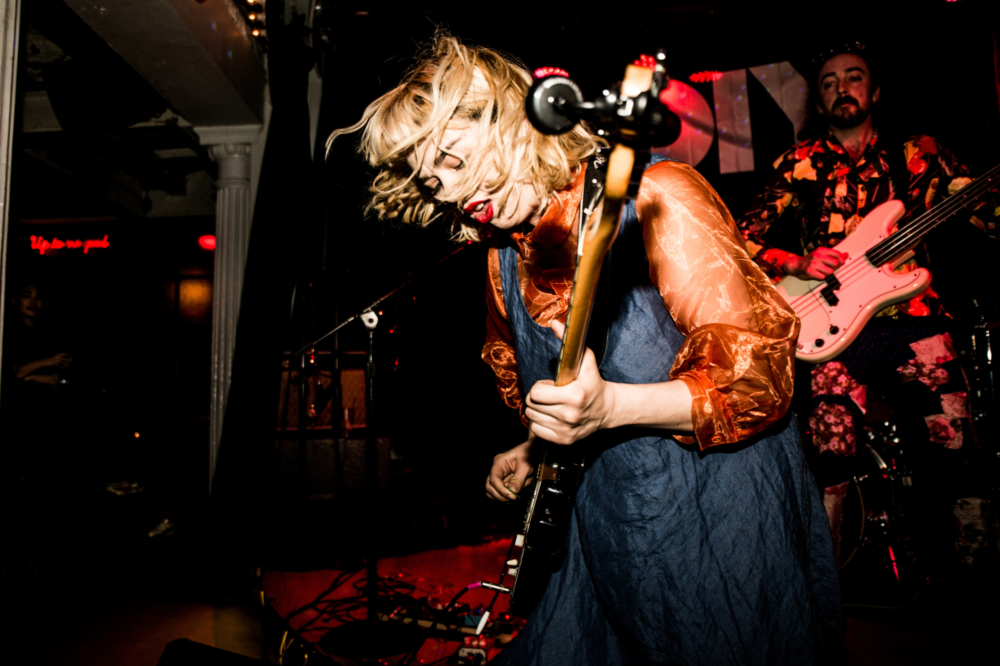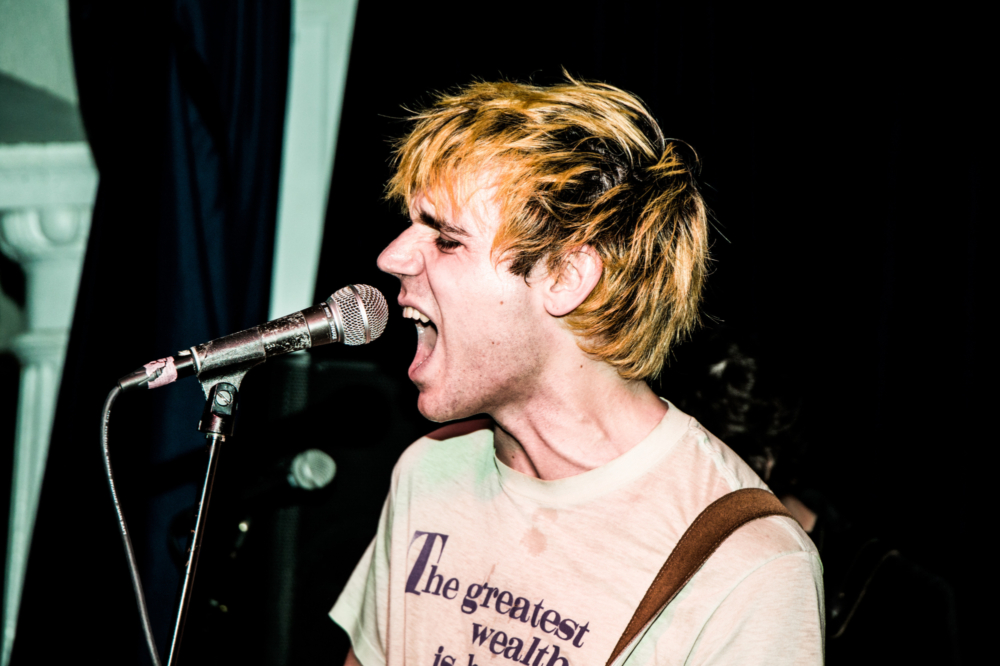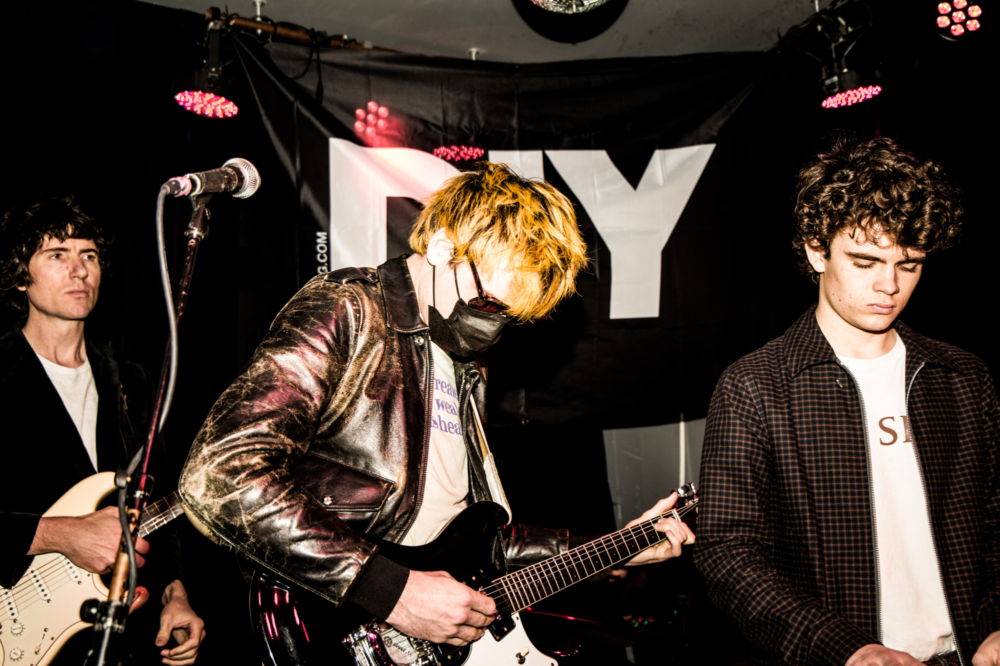 New York's Brion Starr, meanwhile, is clearly adapting seamlessly to the times. Entering clad in a black face mask and shades, he's proof that 'coronavirus chic' could well soon be a thing, and with an arsenal of effortlessly swaggering rock'n'roll in tow, he and his deadpan band have the wares to back the aesthetic up. 'The Heart Is A Loaded Gun' struts like The Brian Jonestown Massacre with a Modern Lovers swing, while a closing cover of George Harrison's 'Isn't It A Pity' takes the soft sweetness of the original and gives it a tough, street-hardened edge. With a queue trying to get into the space, there's clearly something here worth keeping an eye on.
He's followed by France's Marble Arch, who might be named after a distinctly British landmark but who couldn't be more Parisien if they tried. The recorded project of Yann le Razavet, live they're a fully-fledged quintet whose brand of shoegaze-inflected new wave cribs a little from the Jesus and Mary Chain, a little from the late-'00s likes of The Pains of Being Pure at Heart and throws it all in with a healthy dose of pop nouse. Take standout track 'Gold' – whose heady guitar line could be ripped straight from a New Order track.
And so to tonight's headliners LIFE. And while we've seen the Hull quartet over the years in more venues than we'd care to count – big and small, from faraway festival stages to back in their native birthplace – there's a fighting, understandably defiant spirit to tonight's show that's even more incendiary than normal. On the semi circular stage, the band are bursting out the seams, bassist Lydia Palmeira looking like she's about to charge the crowd at any moment and frontman Mez Green regularly all up in their grill – dancing his way to the chorus one minute, and screaming his head off the next. Tracks from debut 'Popular Music' and last year's 'A Picture of Good Health' are well-honed beasts these days, the sarcastic lollop of 'Bum Hour' and the jagged spike of 'Hollow Thing' triumphant, dancefloor-baiting anthems for the end of the world as we know it (for now). At least we went out with a bang.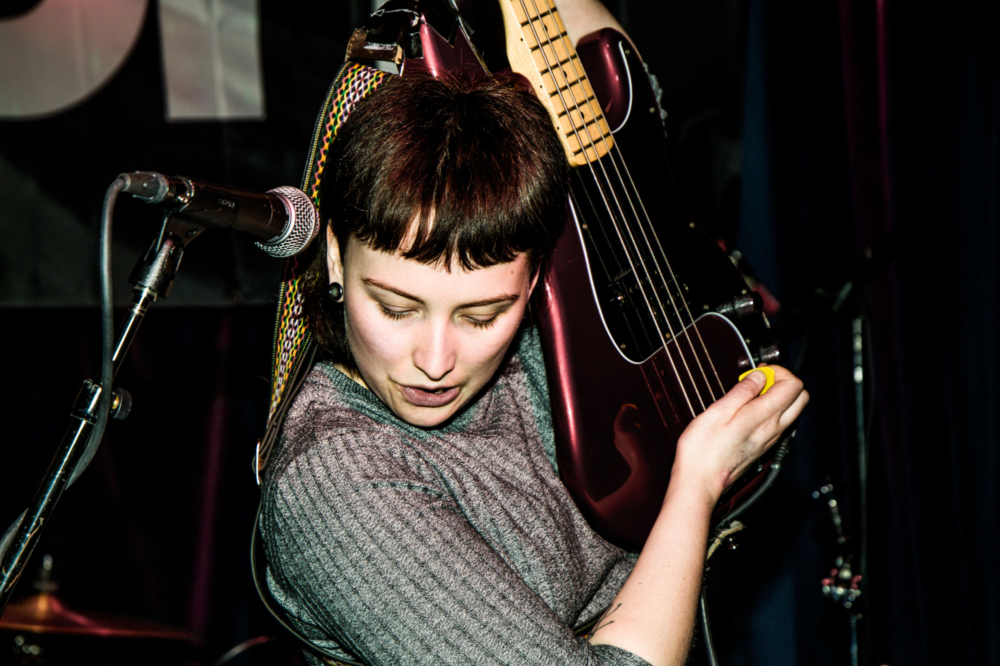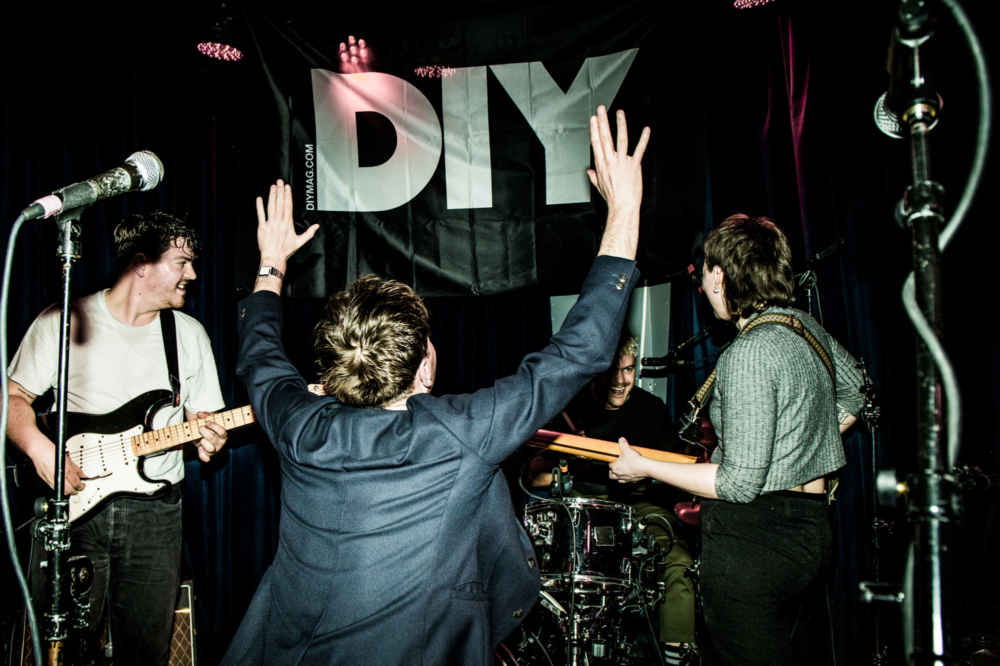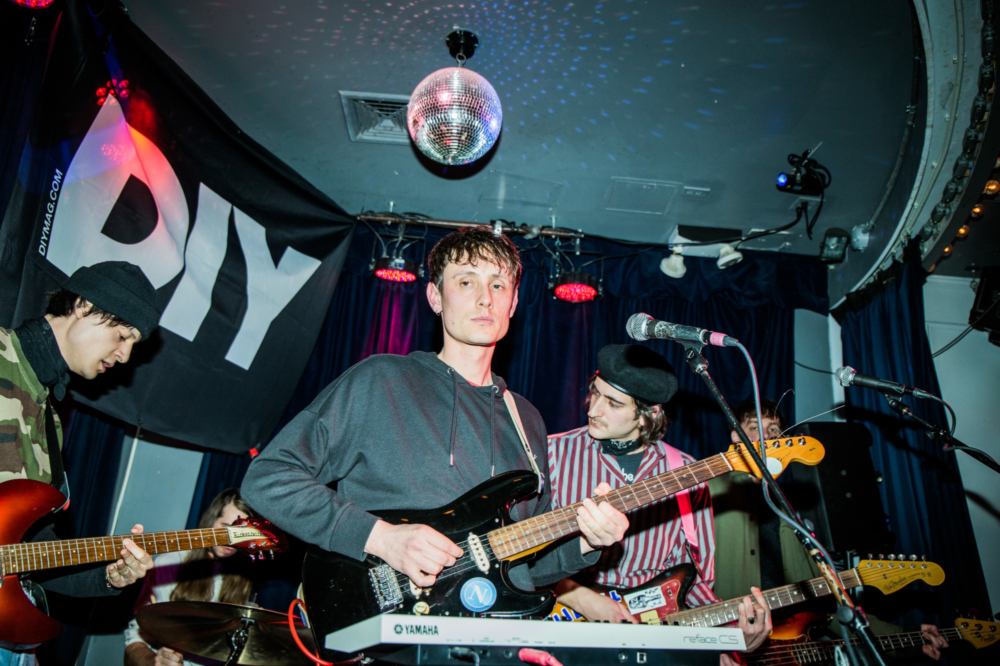 Get your copy of the latest issue