2020 Hyundai Mercury Prize
A brief look into… Porridge Radio's 'Every Bad'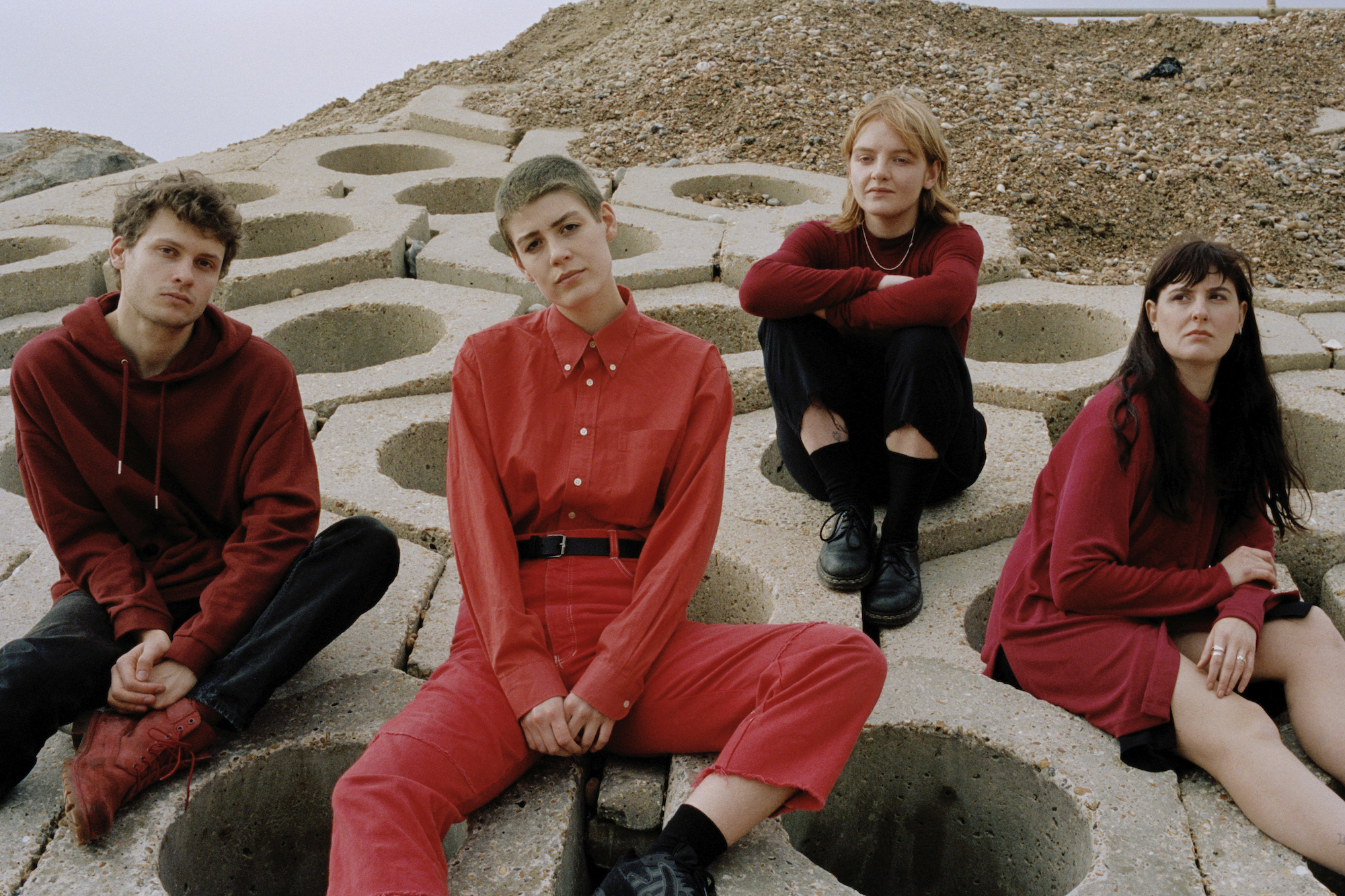 Ahead of the 2020 Hyundai Mercury Prize, we've taken a brief look at the twelve shortlisted albums.
Porridge Radio are the name on this year's Hyundai Mercury Prize shortlist that, had you said their name this time last year, would've gained the most blank stares. But it's been in the past 12 months that they've risen from a stable but relatively obscure place in the UK DIY scene to becoming one of the most talked-about guitar bands of 2020, and it's all to the sheer, intense power of their second album, 'Every Bad'.
"I'm bored to death, let's argue," vocalist Dana Margolin sings at the outset of opener 'Born Confused', one of a swathe of intriguing lyrical turns she makes across the stunning 'Every Bad', an album that sees the Brighton-via-London band firmly arrive. "Thank you for leaving me, thank you for making me happy," she sings – then screams – at the track's climax, repeating the words until they become transcendent.
Repetition is at the heart of 'Every Bad'. When Margolin lands on a lyric, she says it over and over until it becomes a mantra. It's not hard to imagine some of the lyrics from the album being branded as tattoos or pinned to bedroom walls. These affirmations are given greater power, too, by the album's staggeringly huge production. Where the band's rough-and-ready debut album, 2016's 'Rice, Pasta & Other Fillers', sometimes lost some of its power through its lo-fi aesthetic, 'Every Bad' bursts out with fangs bared. It's such a step up that, in almost every sense, it feels like a debut album.
Across the album, the four-piece master straight-down-the-line pop-rock ('Give/Take'), spacey psych-tinged odysseys ('Pop Song') and rough, raging thrashes ('Don't Ask Me Twice'), all tied together by Margolin's exquisite, often sardonic lyricism. It's on recent single 'Lilac', though, that the band make their biggest statement.
"I don't want us to get bitter, I want us to get better / I want us to be kinder to ourselves and each other," Margolin sings, over and over, what feels like a hundred times, as drums and guitars slowly swell and surge behind her. In an album of repeated mantras, this is the one that sticks immediately – it's enough to hinge a whole album (a whole career, even) on, and lays out a vision for a more compassionate world. It was released before lockdown, sure, but has taken on a crushing new significance over the past six months, and an even more necessary message to take in.
With delayed tours yet to come, allowing the band to finally take 'Every Bad' on the road with their lauded live show, the idea of these affirmations reaching the masses is a simply mouthwatering prospect. Lock down your aerial.
Brought to you as part of our media partnership with Hyundai.
Watch performances from the shortlisted artists on BBC Four at 10pm on 23rd September.