Live review:
Working Men's Club, Oslo, London
8th October 2020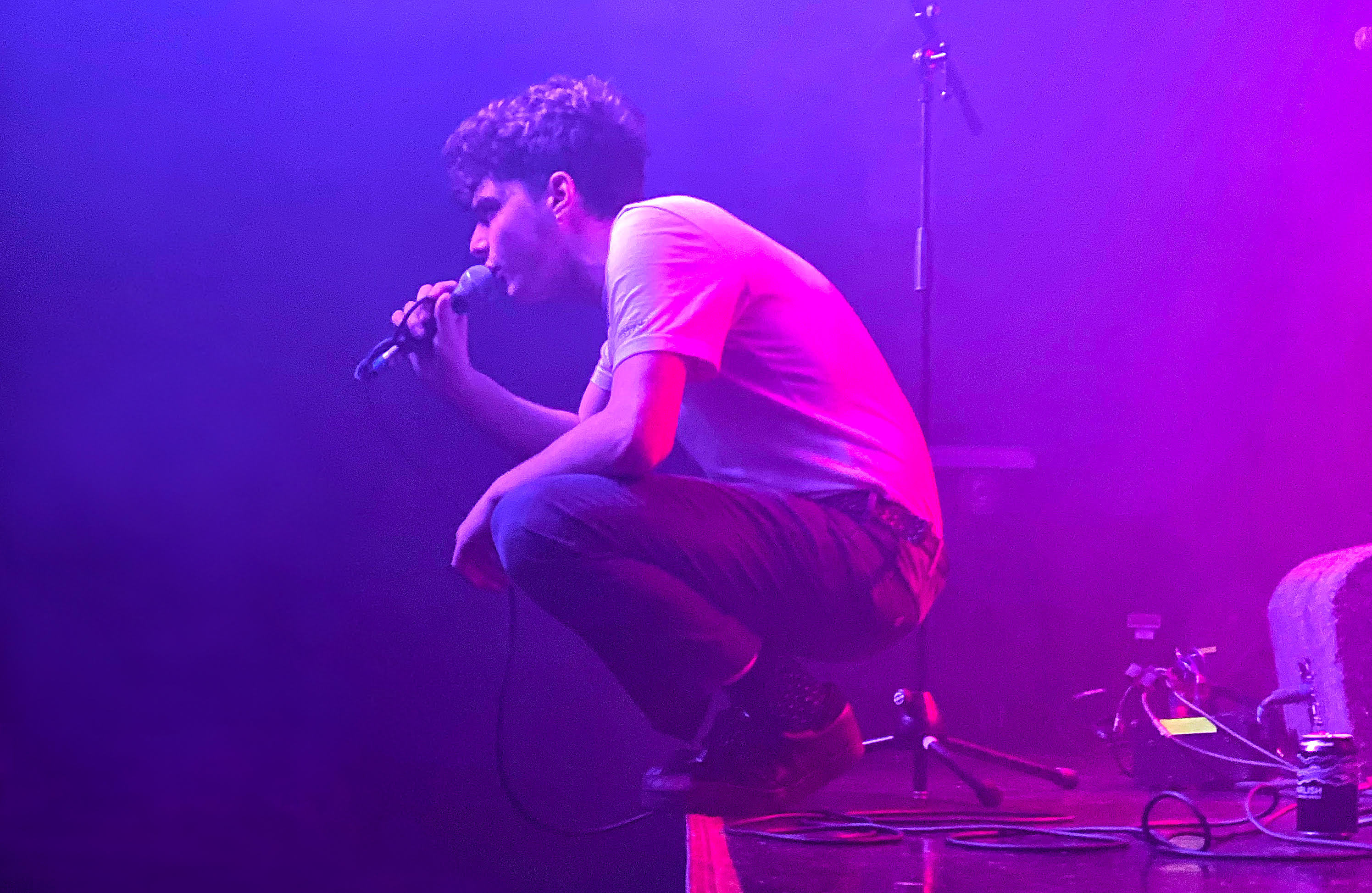 In these most novel of conditions, the band's recent debut still hits hard.
Some artists, you would assume, naturally lend themselves to the restrained nature of gigs in late 2020 more than others. When London crooner Matt Maltese bestowed his twinkle-eyed, piano-led balladry upon us as part of DIY's 100th celebrations, you wouldn't have wanted to be anywhere else except sat down, with a few dear pals, under the night sky. The purposefully obtuse nature of black midi, meanwhile, makes perfect sense in front of a group of chin-strokers perched in the pokey belly of Brixton Windmill during their recent residency. However, Working Men's Club? Having recently released a debut that came good on all the antagonistic, ravey potential that Syd Minsky-Sargeant and co had teased us with so far, the prospect of this most visceral of bands playing to essentially a small church congregation feels odd, at best.

Yet the reality is a whole different beast. Sat in separated groups of two, dotted around the upstairs venue of Hackney's Oslo, it's a true testament to the communal nature of live music (and the sheer good will and good vibes emanating from a group of people who've missed it so much) that today's afternoon set feels like a positive, joyous slap around the face.

Bowling around the stage like a caged tiger, moving down into the crowd as much as is literally legally allowed, and taking his top off like he's headlining a sweaty club despite actually playing to 40 people in rainy October, Syd is exactly the kind of frontman you want at an event like this: one who'll give the same level of energy no matter the conditions; one who'll definitely not make it awkward. He's Ian Curtis if he fronted New Order instead of Joy Division - an intense, twitchy presence with a steely gaze (particularly on a climactic final 'Teeth'), but backed by the kind of mesmeric, massive tunes that make you want to down ten pints and go on a rampage.

'Cook A Coffee's driving guitar riffs are gnarly and brilliant, while 'A.A.A.A' finds the singer squalling its staccato chorus yowl like a man possessed. Meanwhile, when the quartet enter the more synth-led, hypnotic likes of 'John Cooper Clarke' and 'Valleys', stage lights flickering in time, it feels as close to going out-out as we've been in forever. The whole thing is wired and tight, with moments of sheer cathartic relief; if you didn't realise that you'd been 20% more tense for at least six months, then it feels good to finally let the looseness of loud, live music ease the bones.

Working Men's Club can create this much of a vibe in the most unconducive of circumstances, so you can only imagine how good they'll be when the crowd can give them something back, too.