Coming Soon for 2021!
Squid: "We have ended up making a really fucking weird record"
Drawing inspiration from sci-fi, creating musical faux-seances and emerging with a debut that's "really fucking weird", did you ever really expect Squid to toe the party line?
When Brighton quintet Squid released ubiquitous BBC 6 Music staple 'Houseplants' in 2019 - all yelping vocals and galloping, propulsive momentum - you immediately got the sense that, beneath the hummable melody, lay a band far more left-of-centre than the track might suggest. Then came the 'Match Bet' EP: two 'hits' bookended by two tracks of elongated oddities and drones. And so, going into the group's long-awaited debut - written over the last year and recorded with Dan Carey during the summer - the coin could flip either way…
"We could have gone down the route of writing ten easily-digestible tracks, but we've gone for the route that might alienate some people," laughs singer Ollie Judge, Zooming us sat in front of a massive harp. Of course. "Maybe not consciously, but we have ended up making a really fucking weird record. My mum said it's 'a grower', which I didn't initially know how to take, but it's grown on her now…"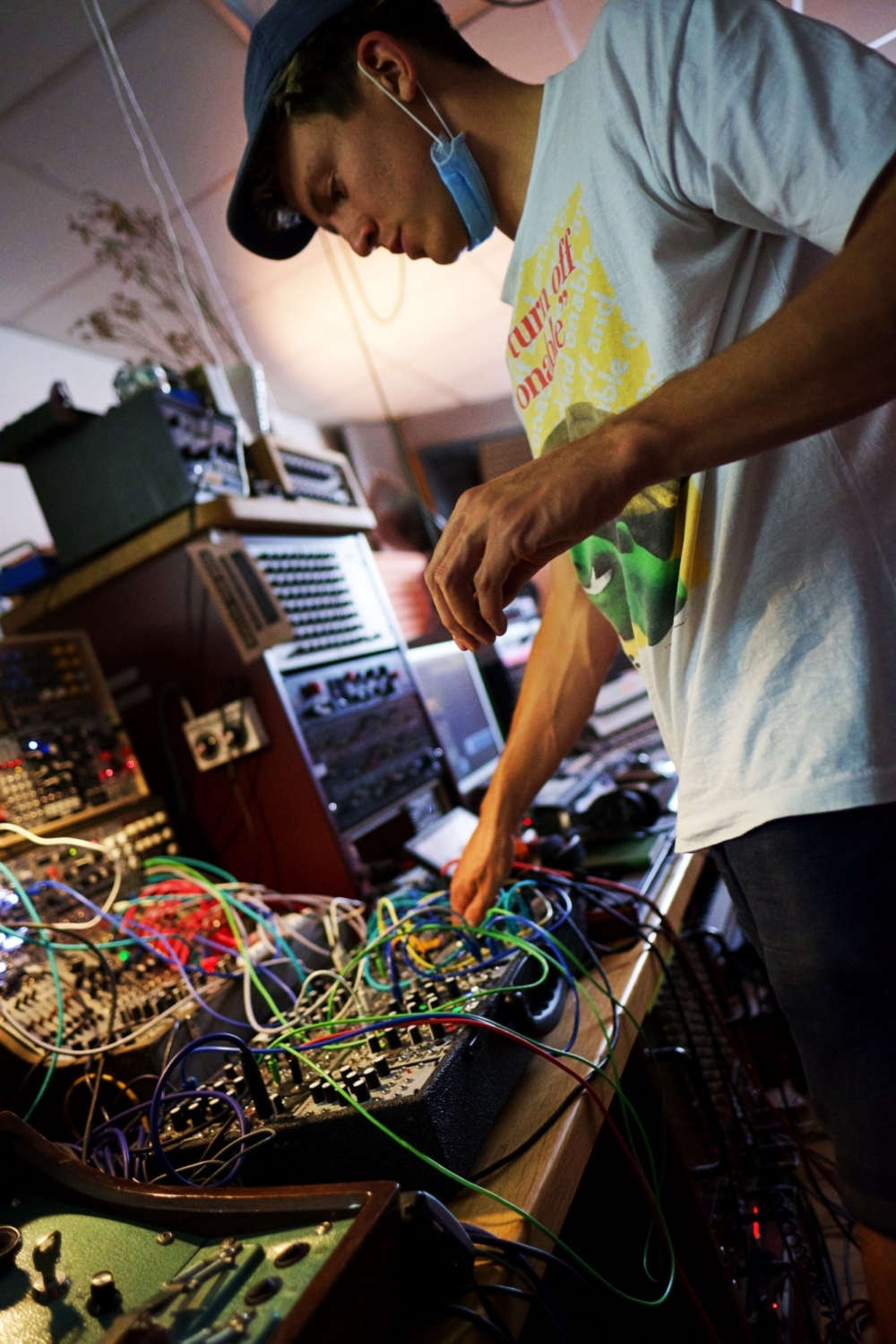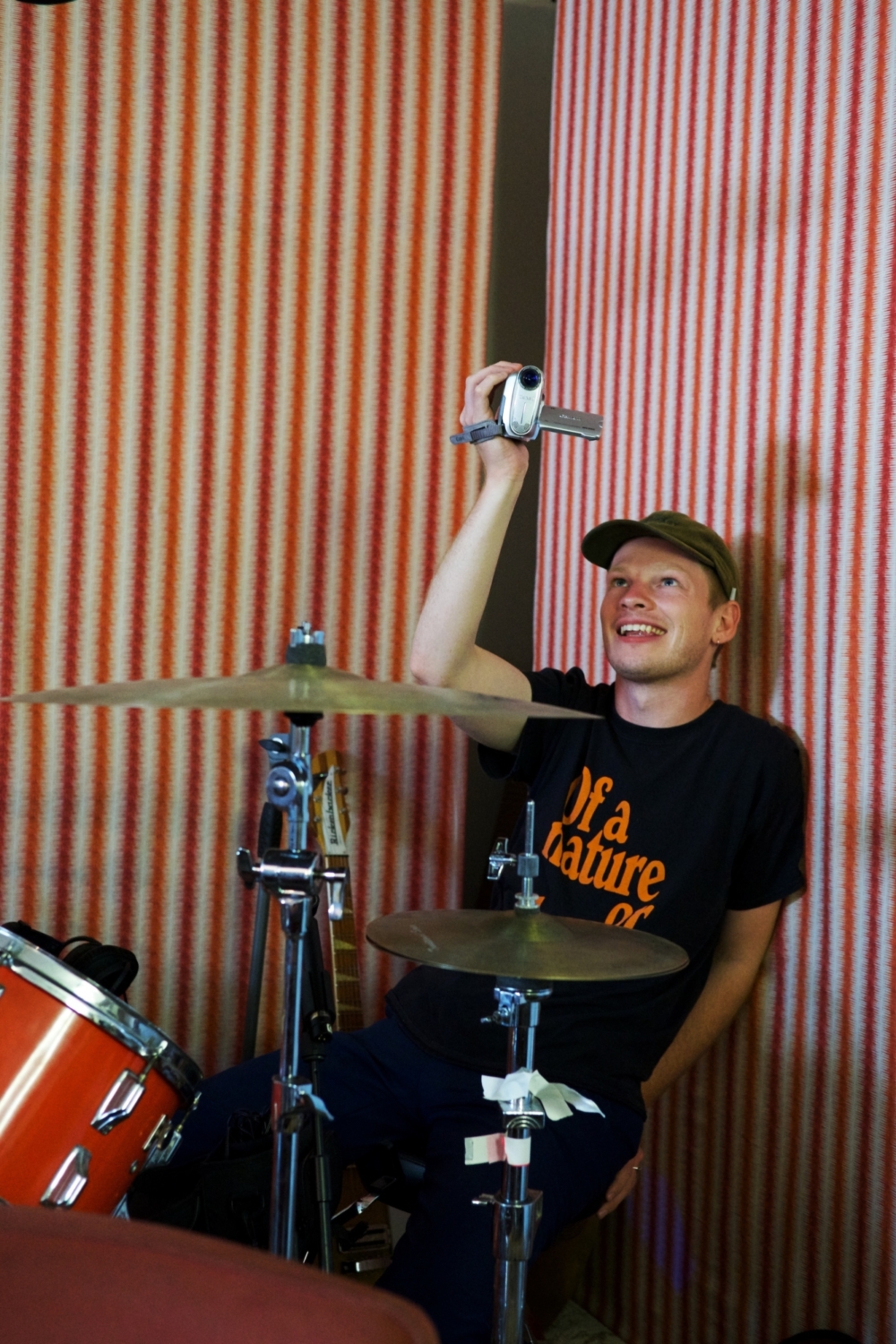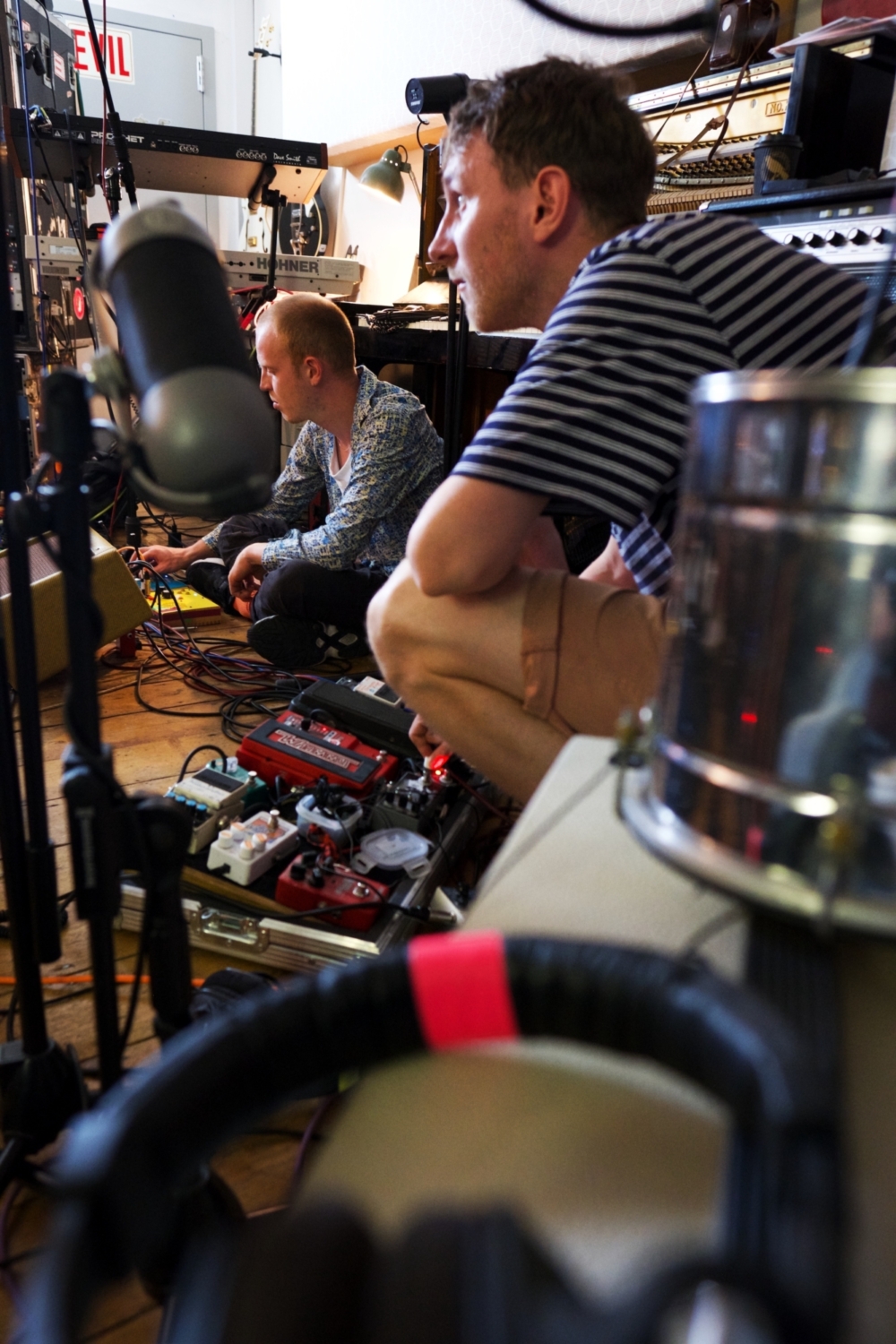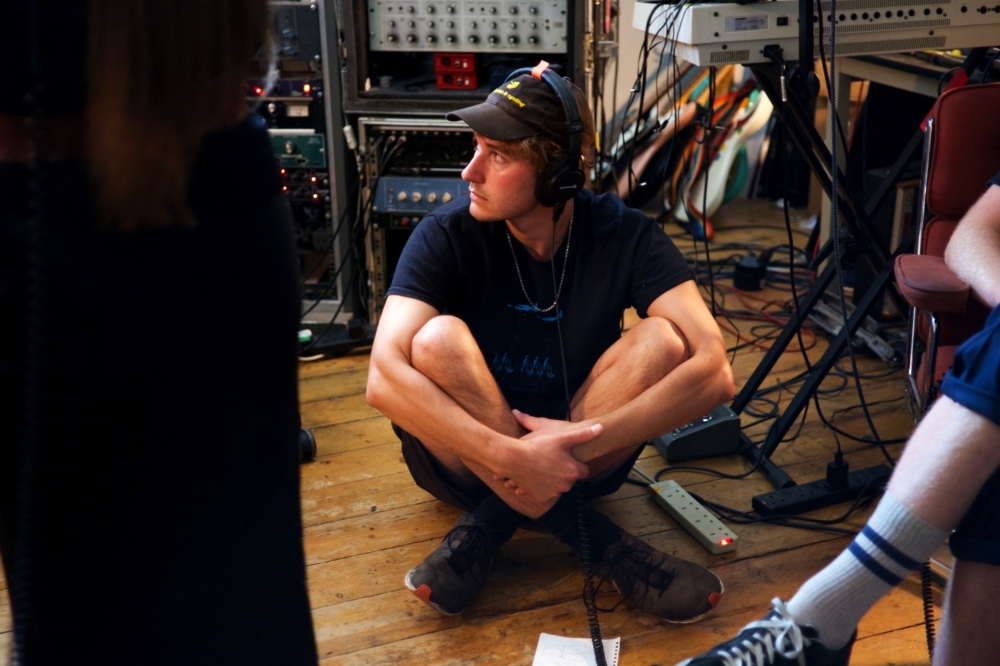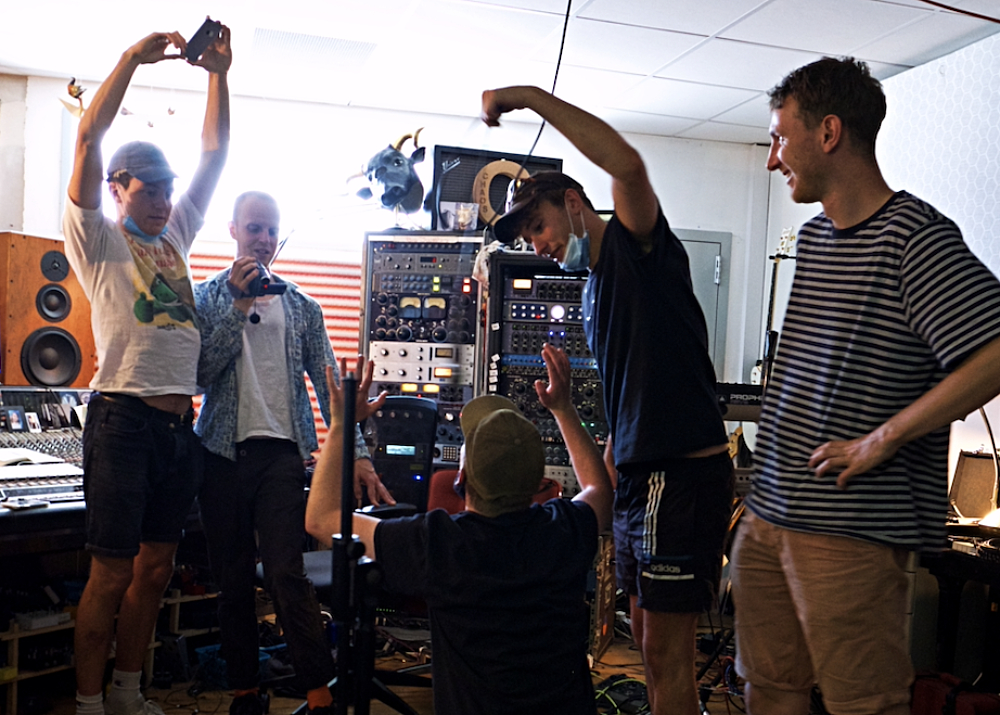 "We've gone for the route that might alienate some people…"
— Ollie Judge
Featuring almost entirely unheard material ("I hate it when bands put tracks on albums that have been recorded for ages beforehand - it's cheating"), influenced by dystopian sci-fi and written for the most part in a windowless barn in Ollie's hometown of Chippenham, the record looks set to be as much of a journey into the stranger corners of the mind as that image might suggest. Having been forced to ditch their usual process of "write something, try it out live and then go back and tinker with it", instead Squid had to solely embrace their situation.
"We didn't have the live aspect, so thinking about how different all of the tracks might have sounded if we'd have played them live is quite a strange thought," he muses. "I think it would be a completely different record. Maybe it's more bleak than it would have been…" But bleak though the end product may be, that's not to say the band didn't have their share of fun during its creation. Heading back to London, there's more than a hint of the mad scientist to the way the band and their producer approached the recording. "There was one moment where we had a thing that looked like a seance. There was a ring of amps all facing the ceiling, maybe 10 in a circle, and then we had a microphone at the top swinging round with the amps all playing different sounds," Ollie grins. "That was a good one. Arthur's dad is an expert in medieval instruments and he came down with a wind instrument called a rackett, which literally makes a racket, so that's on one of the tracks too."
Eccentric but esoteric, unexpected but also with "a nice push and pull to the poppy elements", maybe Squid's debut is actually exactly what they'd been pointing towards all along. "Pretty terrifying, a debut album!" Ollie grimaces. "I've been having anxiety dreams about it getting one star for ages…" Come 2021, Squid's star should be rising far, far higher than that.