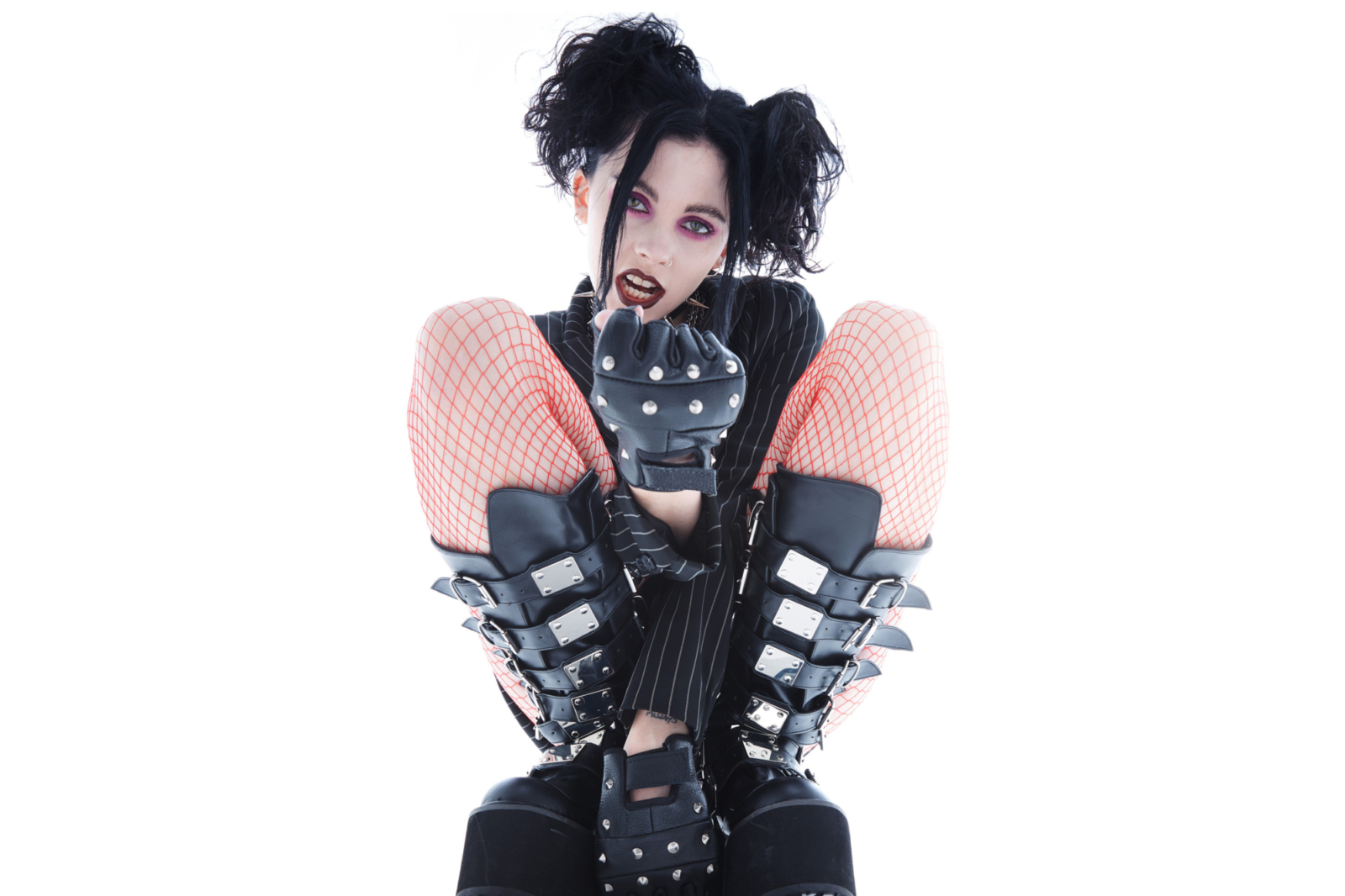 Girl To The Front: Pale Waves
On Pale Waves' forthright second album, Heather Baron-Gracie is stepping up as the leader she'd always hinted she could be. 'Who Am I?' - the answer might be more complex than they first suggested.
It's midday on a January Monday and Heather Baron-Gracie is 25 minutes late to her Zoom meeting with DIY. We don't complain, and for good reason - she'll later admit herself that she's "like a little lion cub that will rip someone's face off" if you catch her in a bad mood. "I was having trouble with my eyebrow," she offers on this occasion. "It was getting frustrating, I was throwing a bit of a tantrum."
It's a vague indication of what Pale Waves might have become since the release of their Top 10 album 'My Mind Makes Noises' nearly two years ago: something like The Heather Show. With that debut record, Pale Waves were Manchester's premier BFF band; proteges of The 1975 in both sound and tenacity. But like their older brethren, they've also demonstrated that transformations are simply a part of growing up. In the case of Pale Waves' frontwoman, it's manifested in myriad forms: she's been notably more outspoken in publicly triumphing her queerness, but she's equally unapologetic for having seized the reins of her band to drive her own vision forwards.
When Heather decided to decamp to LA to write second record 'Who Am I?' without her bandmates, few could be blamed for wondering if some feathers had been left ruffled at basecamp. Such concerns were hardly allayed when the album's cover art, which finds drummer Ciara Doran, guitarist Hugo Silvani and bassist Charlie Wood blurred into the background, was revealed. They don't even feature in the music video for anthemic second single 'She's My Religion' - replaced, apparently, by Heather's girlfriend, Kelsi Luck.
With the general public's eyebrows firmly raised, Heather and Ciara are here to clear the air. Fortunately, it turns out there's more to 'Who Am I?' than meets the eye.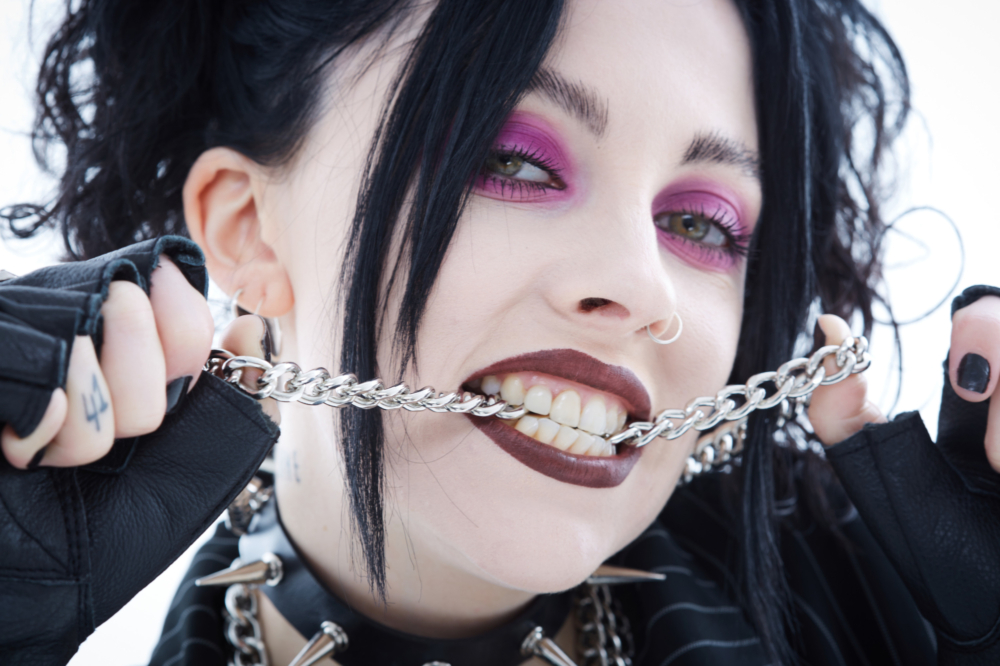 "
The confidence wasn't there before, and I'm not a good enough actress to fake it.
— Heather Baron-Gracie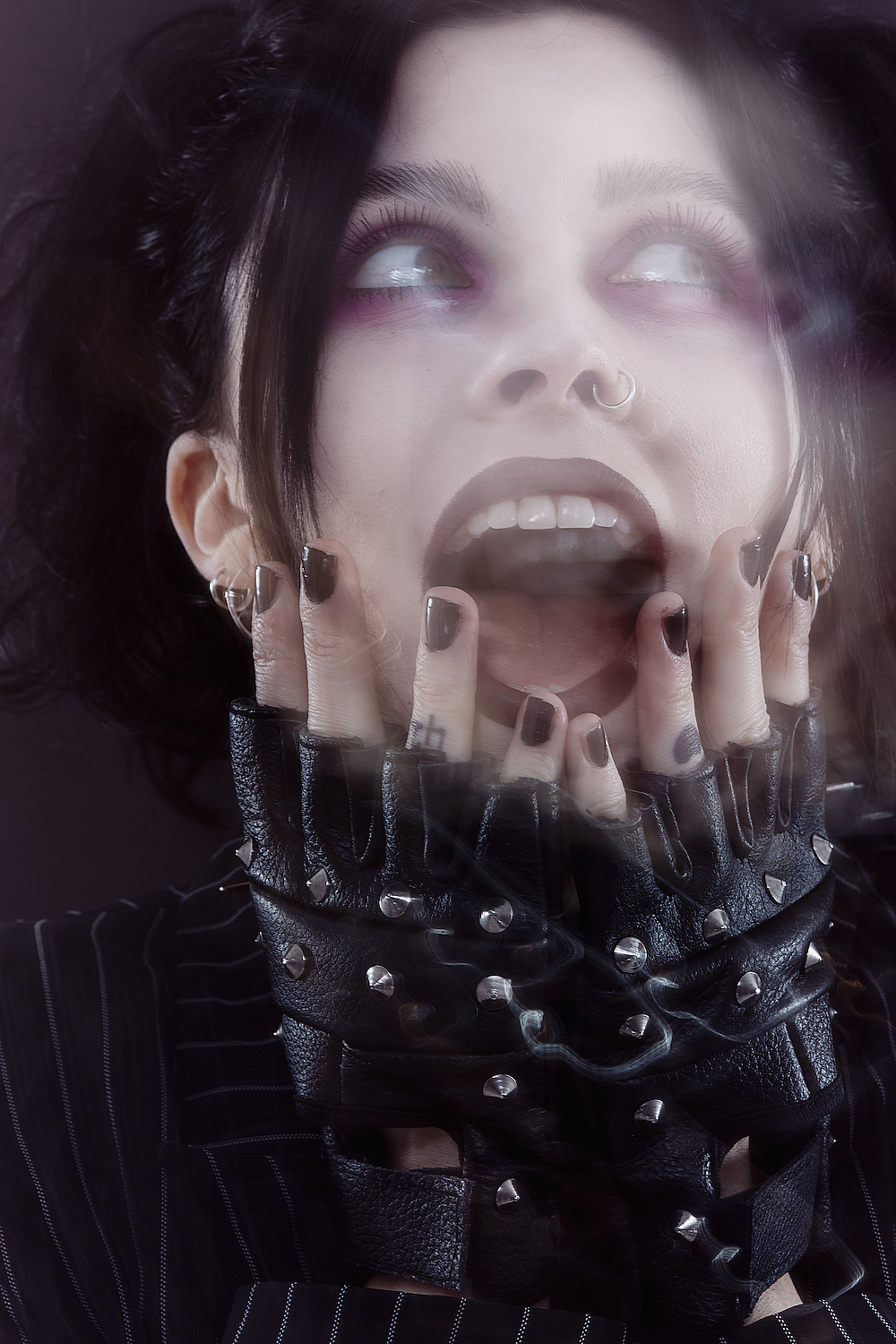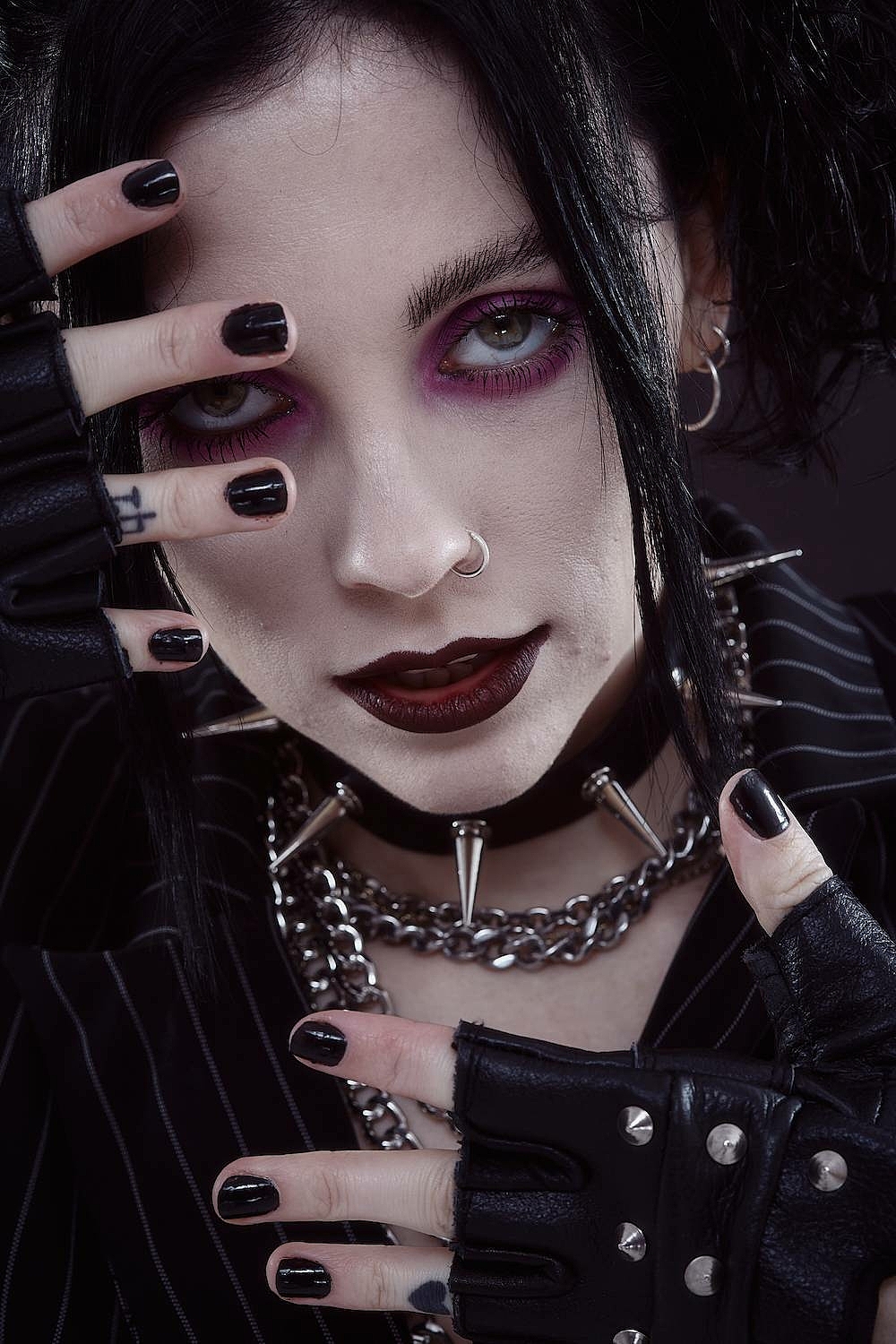 "It just wasn't working out," Heather barks, reflecting on the two years of non-stop touring that had left the band creatively stifled. Attempts to write a second album in tour buses, dressing rooms and hotel rooms had ended up lacking, and Ciara rues what came next. Formerly a stronghold of the band's creativity, theirs and Heather's collaborative songwriting was now circling a drain - a whole album's worth of demos were shelved, the drummer laments.

This fractured creative relationship would be mirrored by one of the most shocking events in the band's history: a serious bus crash in Europe that left Ciara, Hugo and Charlie shook. "We honestly thought we were going to die," Ciara later told BBC News.

Heather was absent from the near-disaster, though, having travelled between shows by plane with her girlfriend; it was the most visible sign to date of the band's creative factions being splintered. By that point, she was already writing Pale Waves' follow-up album in LA without Ciara and co. involved. Even today, in London, the frontwoman admits: "I only really came back for the music videos."

Despite her candour, however, Heather is steadfast: decamping to LA was not intended to be a slight. "I went to LA to see Kelsi," she says, referring to her partner, who has lived on the West Coast for nine years. "I wasn't happy. I had to go on that journey - it allowed me to breathe, and to naturally write music."

Kelsi's presence is hardly subtle on an album that is effectively a love letter to her. 'Easy' makes Heather's emotions clear ("Being in love with you is so easy," goes the chorus), while 'Tomorrow' even calls her by her name. The '90s-style video for 'She's My Religion', meanwhile, stars the couple as lovers entwined in a blooming romance ("Ladies and gentlethems, stand for the lesbian anthem," one YouTube comment reads), and the duo are now co-directing the follow-up video for 'You Don't Own Me' together.

She's not so much a creative influence, then; she's Heather's muse. "Oh my God, completely," the singer exclaims. "It's like I was a seed in the ground and then she watered me, and I became this flower!"

What might sound like a case of the Yoko Onos, though, was not all black and white. As Heather explains, the road to Pale Waves' second album was really one of self-discovery; it took someone like Kelsi to "subtract the toxic things out of my life," she affirms, but the journey also took inspiration from elsewhere.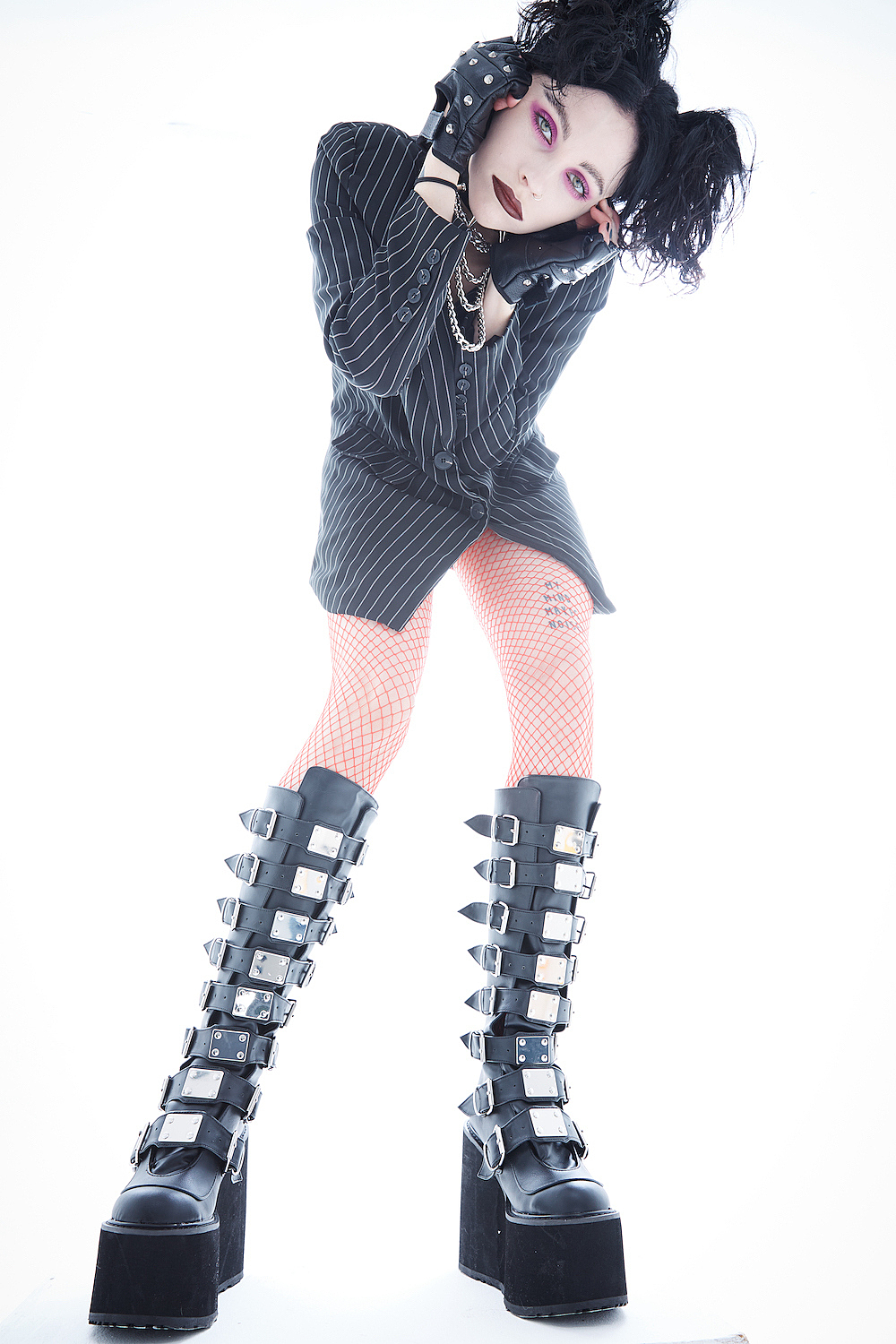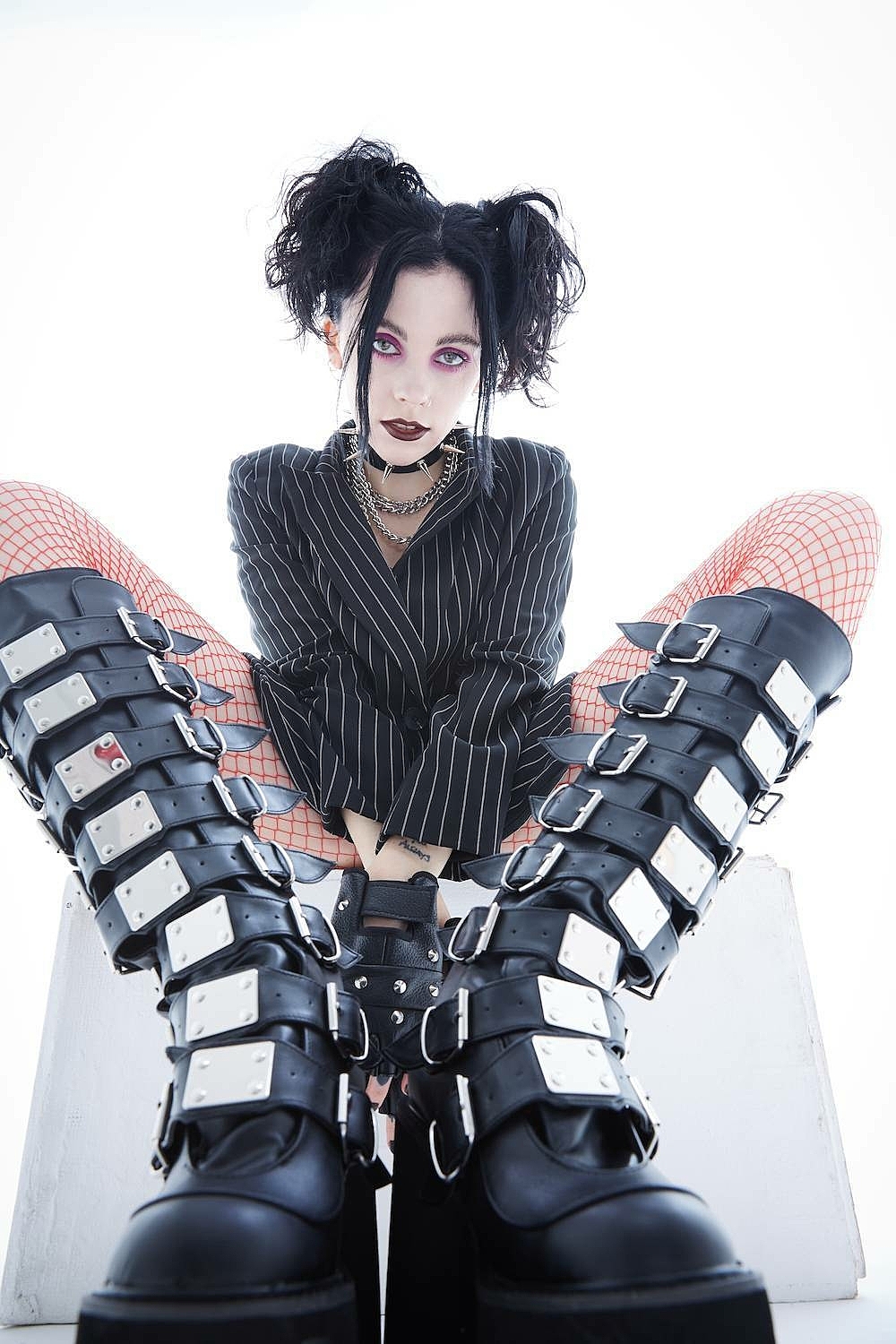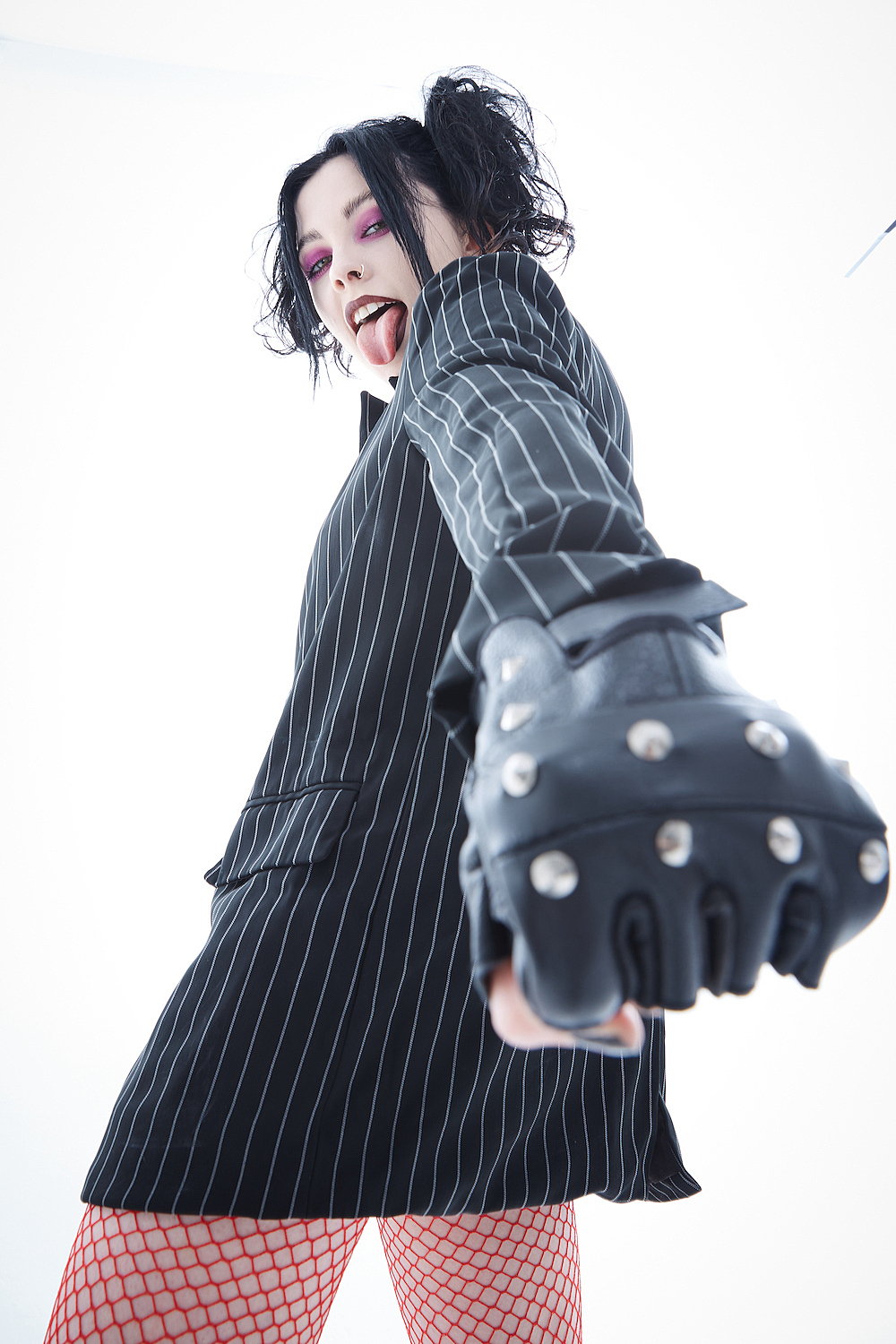 "
Working out that I had gender dysphoria… It was like discovering that I was gay all over again.
— Ciara Doran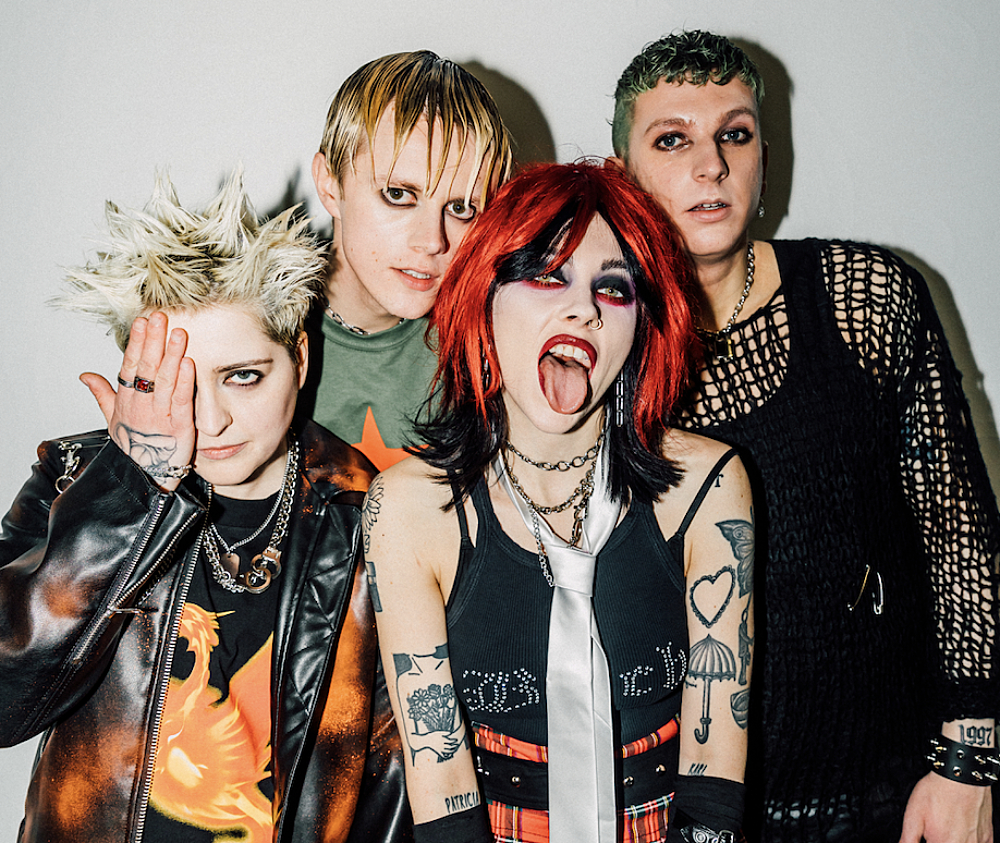 Stockholm Syndrome
Heather found her muse in Kelsi (and Pale Waves found Muse in the recording studio), but where did all these new sources of inspiration leave Ciara? "Me and Heather are both music writers," says the drummer. "I can't just stop that part of me."
Salvation was found in Sweden, of all places. "I came across this guy called Theo," Ciara recalls, just days before the band's pivotal bus crash. "I was actually just buying weed off him, but he's a musician, and he introduced me to [pop artist] Taphia Mi. We met up the next day in Stockholm, and we just connected. Some things are just meant to be.
"I'm working with Ariel Beesley, too, and she's awesome," Ciara concludes. "Working with other people is going to help Heather and me to write together in future. You learn how to get someone's art across the way they want, in their vision."
"On a daily basis I receive messages that are [often] very intense," Heather begins, before pausing in thought. "Me and Ciara are in the LGBTQ community. We attract people who feel like outsiders, [especially] younger kids who are struggling to come to terms with their sexuality, or coming out to their families."

It's a position that comes with a lot of responsibility, even pressure - and it's occupied a great deal of space on Heather's mind for some time. "It's a blessing and a curse," she says. "I get this validation from people online all the time, and that's incredible, [but at the same time] there's a sense of responsibility on my end to not fuck things up for the people who want our support."

One fan relationship was pivotal to Heather in reaching that conclusion. "She sent me a few messages, told me that she's gay. She came out to her mum and her mum completely disowned her, hated the fact that she was gay, kicked her out of the house. This girl was sleeping in the back garden, and now child support is getting involved and trying to take her to a new home."

"It broke my heart," Heather continues, earnestly. "And so I knew that going into the second album I needed to find a voice for those people a lot more."

In 2021, Heather has found that voice. She sounds stronger, more defiant than ever across the 11 songs of 'Who Am I?' - from the fierce bark of "sexuality isn't a choice" on 'Tomorrow' (a lyric Heather had plastered across her jacket at the band's gig at London's Forum in late 2019), to the cooing refrains of 'Run To'. But it took time to feel comfortable being "the person the fans wanted me to be," she admits. "The confidence wasn't there before, and I'm not a good enough actress to fake [it].

"It took being in a relationship with a person that I'm in love with," she declares. "[I wanted to do it] in a healthy way, rather than 'I kissed a girl and I liked it'."

Heather's creative bee-lining may have rocked the boat, but this, at least, was a message Ciara could get behind. They, of course, had been through a considerable transformation themselves recently. "It started with the bus crash," Ciara says, tentatively. "When something like that happens, it wakes you up. I started dressing more like how I felt inside afterwards, cutting off my hair, stuff like that. A lot of people have had those self-discoveries this year with the pandemic going on, and for me, mine happened to be that I'm not a girl.

"That was a huge thing for me," they continue. "Being uncomfortable with having breasts and a womanly body, working out that I had gender dysphoria… It was like discovering that I was gay all over again."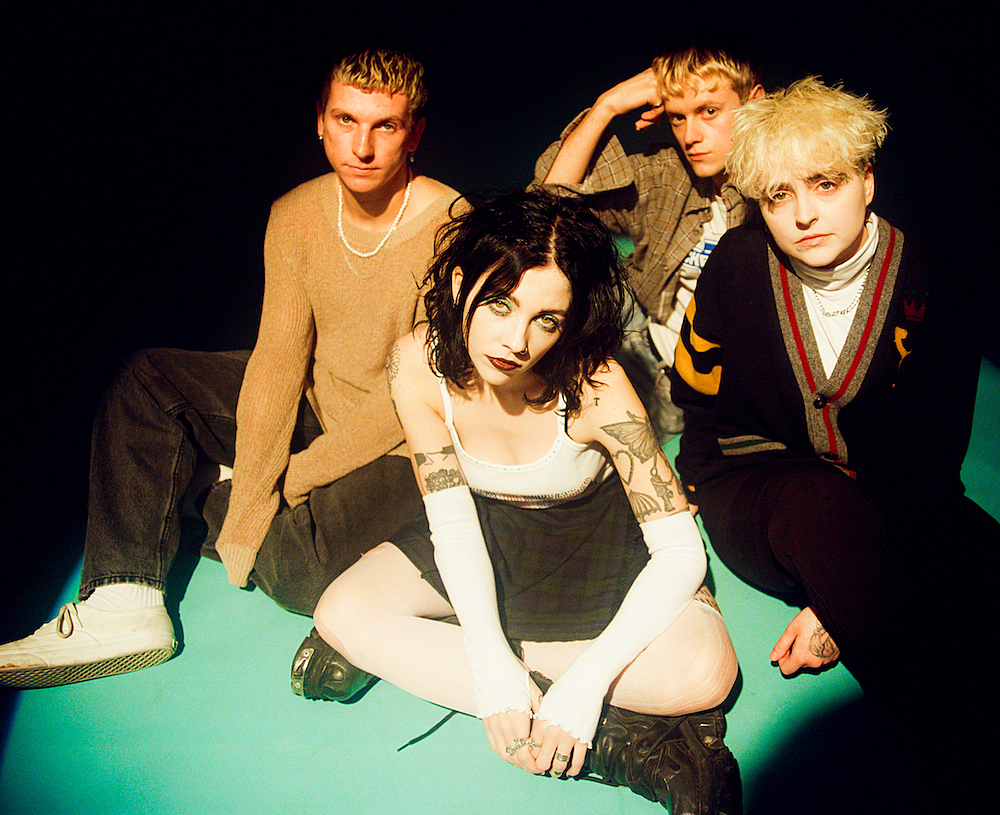 "
There's a sense of responsibility on my end to not fuck things up for the people who want our support.
— Heather Baron-Gracie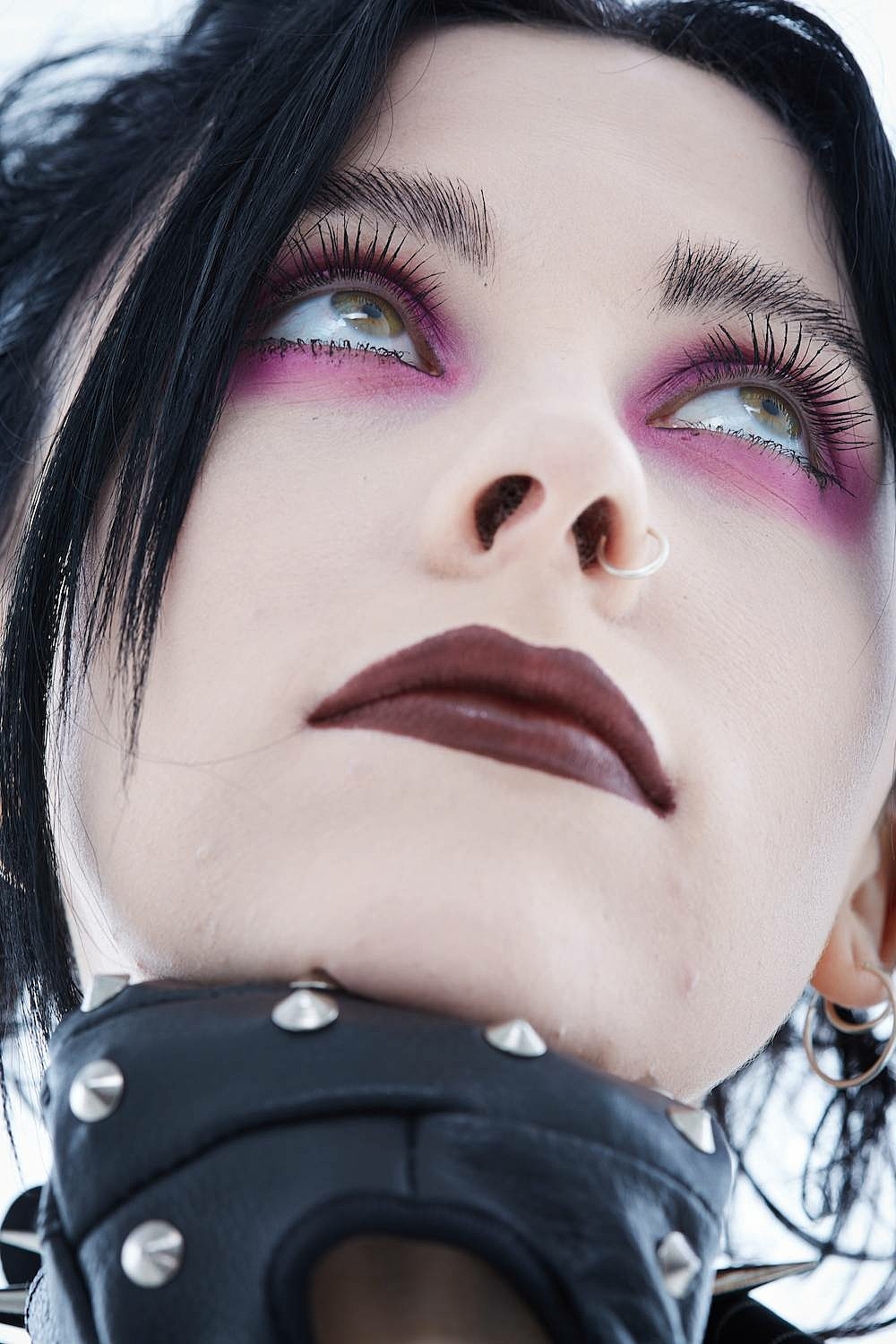 Ciara's pounding presence on 'Who Am I?', then, feels like a true hammering home of the album's values. But a musical transformation was needed to communicate that message honestly as well. For Heather, that would require a greater sense of control on her part after initial demos ended up sounding too much like what had come before.

It meant taking inspiration from the artists Heather grew up with: Avril Lavigne, Courtney Love, even Liz Phair - 'alternative' female artists each defined by their determination and emotional transparency. The '90s post-grunge, alt-rock sound felt throughout 'Who Am I?', then - from the acoustic strums of 'I Just Needed You' to the propulsive drums of 'You Don't Own Me' - feels decisive, and genuine. "I love that music too," Ciara is quick to point out. "It's about attitude, about screaming the lyrics out loud, rather than 'everyone, let's get in a circle and dance'."

"Alanis Morissette was a key influence on the songwriting," Heather explains. She cites smash 1995 single 'You Oughta Know' as a direct lyrical influence on lead single 'Change' ("Would she go down on you in a theatre?" mirrors Heather's "But you still wanna go down on me" on the latter). But there was more to the relationship than just a creative spark. "We actually got Alanis Morissette's guitarist to play some of the lead guitar parts on the album," Heather enthuses, citing producer Rich Costey as the well-connected middle-man who helped piece things together in the LA studio.

The album's recording - which brought the rest of the band into the fold - might have taken an even more unconventional turn in those strange days if it were not for the wonders of technology. "Every day Matt Bellamy would just come into the studio," Ciara recalls. "He was actually going to play bass after Charlie and Hugo went back," adds Heather, referring to her bandmates' return to the UK after things got ropey with the pandemic. "It would have been a cool story, but we managed to do it over the internet with the guys in the end."

"In the end, we've all gone through massive changes in our lives," concludes Ciara of the various bumpy rides of the past year. "But we're more honed in on who we are as individuals now."

"It's the title of the record," notes Heather. And you'd feel she's quite sure of the answer now.

And as for the future of the band? "Me and Heather have been through a lot together," says Ciara. "This isn't the worst thing that we've been through." Heather, meanwhile, has no problem admitting that she's heading back to LA after the album is released - but this time it's because she's eager to get onto the next chapter.

Whether that's making music with Kelsi ("We probably will, you know. Just like Taylor Swift and her boyfriend, it's inevitable") or making a head start on another Pale Waves record is unclear. But for now, 'Who Am I?' carries the most important message.

"Normalising same sex relationships and speaking up about matters important not just to us, but our fans too, was a long time coming," Heather concludes. "[This album] has done it justice. I'm glad I waited."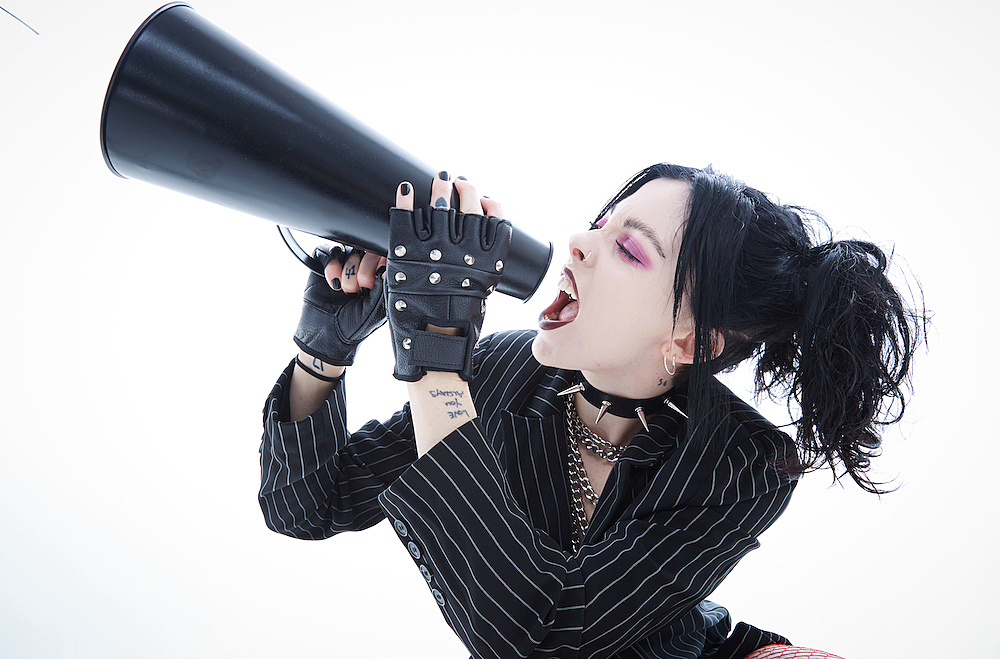 'Who Am I?' is out 12th February via Dirty Hit.