Interview
All Day Long: Wet Leg
They've only got one song currently out in the world, but Isle of Wight's Wet Leg are riding their 'Chaise Longue' to the top of 2021's buzz list.
"I found myself Googling 'imposter syndrome' and one of the things that Google told me is that it's if you're having trouble internalising your success," muses Wet Leg singer Rhian Teasdale. "It's definitely that. It's so intangible…"
Having formed in the summer of 2019 following a seminal, plot-making trip on a ferris wheel at End of the Road festival ("We'd just finished watching IDLES and were trying to persuade them to come with us - they were like, 'No, you weirdos…"), it's unsurprising that Rhian and bandmate Hester Chambers might be finding the events of the last few months a little hard to compute.
Until June, the pair were entirely unknown. They'd played a grand total of four gigs - "three in the Isle of Wight to our mums," notes Rhian - and then been plunged into the pandemic. During the amorphous timeline of 2020, however, they were signed to Domino. "That was just a real kick up the butt to finish a load of stuff that we'd started making," says the singer. "We were bumbling around the Isle of Wight trying to fill our time doing fun stuff, and then suddenly getting management and label support put the wind in our sails."
Then came 'Chaise Longue'. An irrepressibly infectious earworm full of deadpan lyrics, Mean Girls references and a general vibe we'll call 'if post-punk had a sense of humour', Wet Leg's debut immediately began resonating in ways that felt different to your standard indie band's first single. It crashed into BBC 6 Music's A-List and landed on the cover of Spotify's Hot New Bands, earning them over 300,000 monthly listeners off the bat. Playing London's Lexington last month, Steve Lamacq introduced the pair and their live band with audible excitement: "My producer only sent me two pictures from the whole of Latitude festival - one was the queue in front of him to get into Wet Leg, and the second was the queue behind him."
"Latitude was pretty wild," Rhian grins. "There's been all this hype on the internet and people saying nice things on Twitter, but we haven't really left the house for two years so we didn't know what to expect." "I think we were quite worried about the fact that 'Chaise Longue' is the only thing people have to go off, and we were wondering if they were gonna walk out," picks up Hester, still somehow looking nervous several weeks later. "There was one guy who was like, 'Play that song we know!' And we were just like, 'We're getting there but we've got to fill half an hour!'"
"Pretty early on we came up with the ethos of, 'Feel the fear, and do it anyway'."
— Rhian Teasdale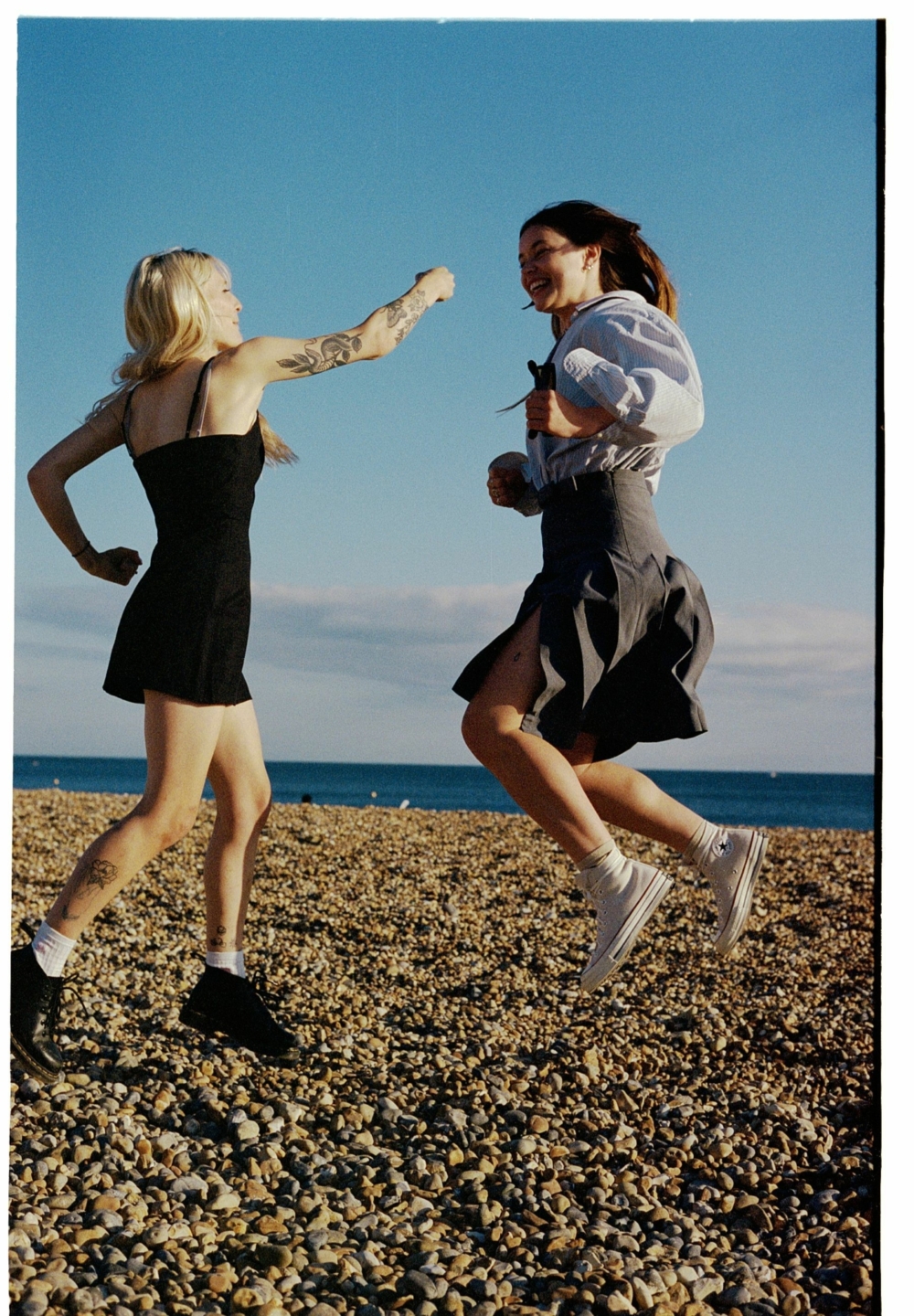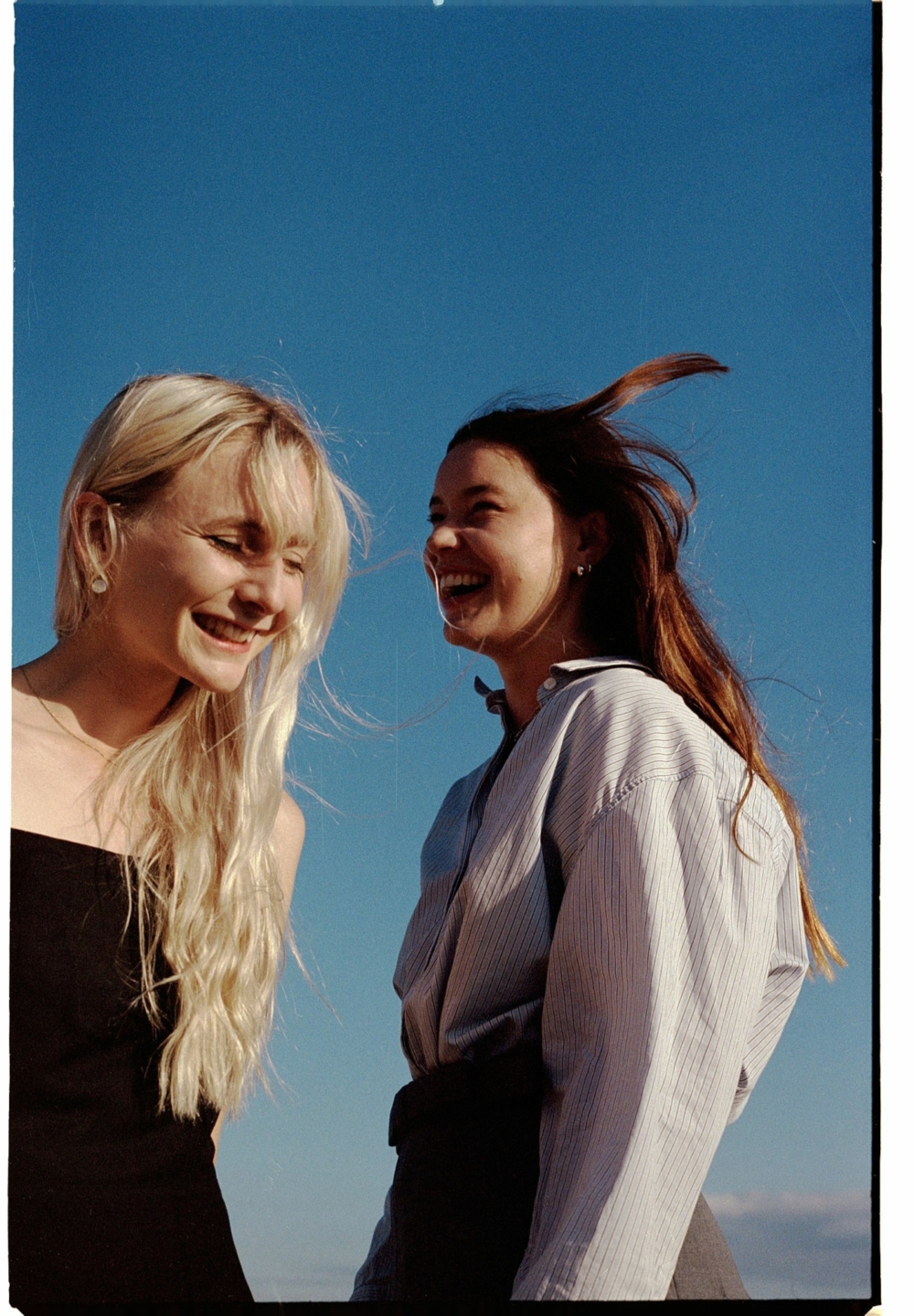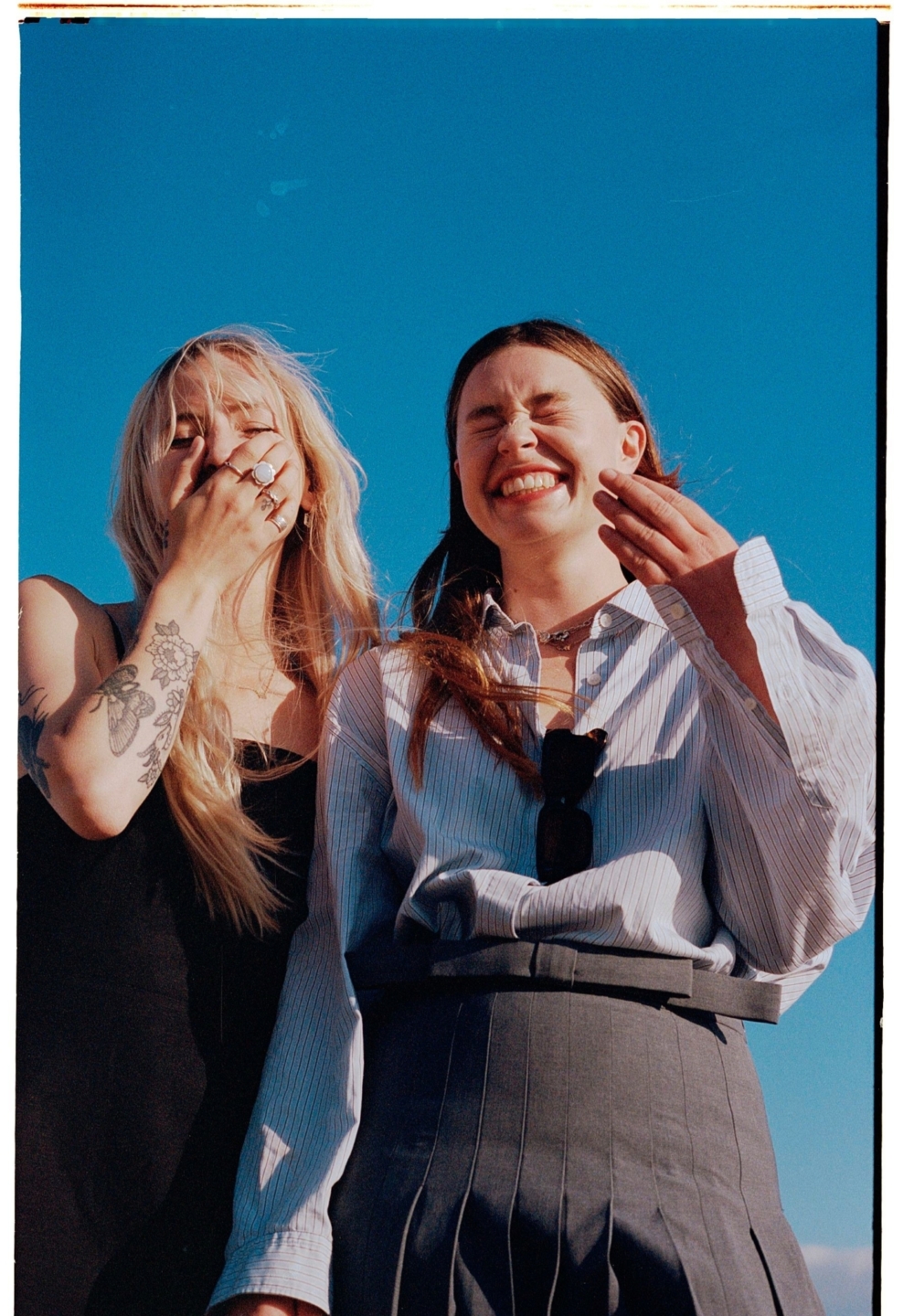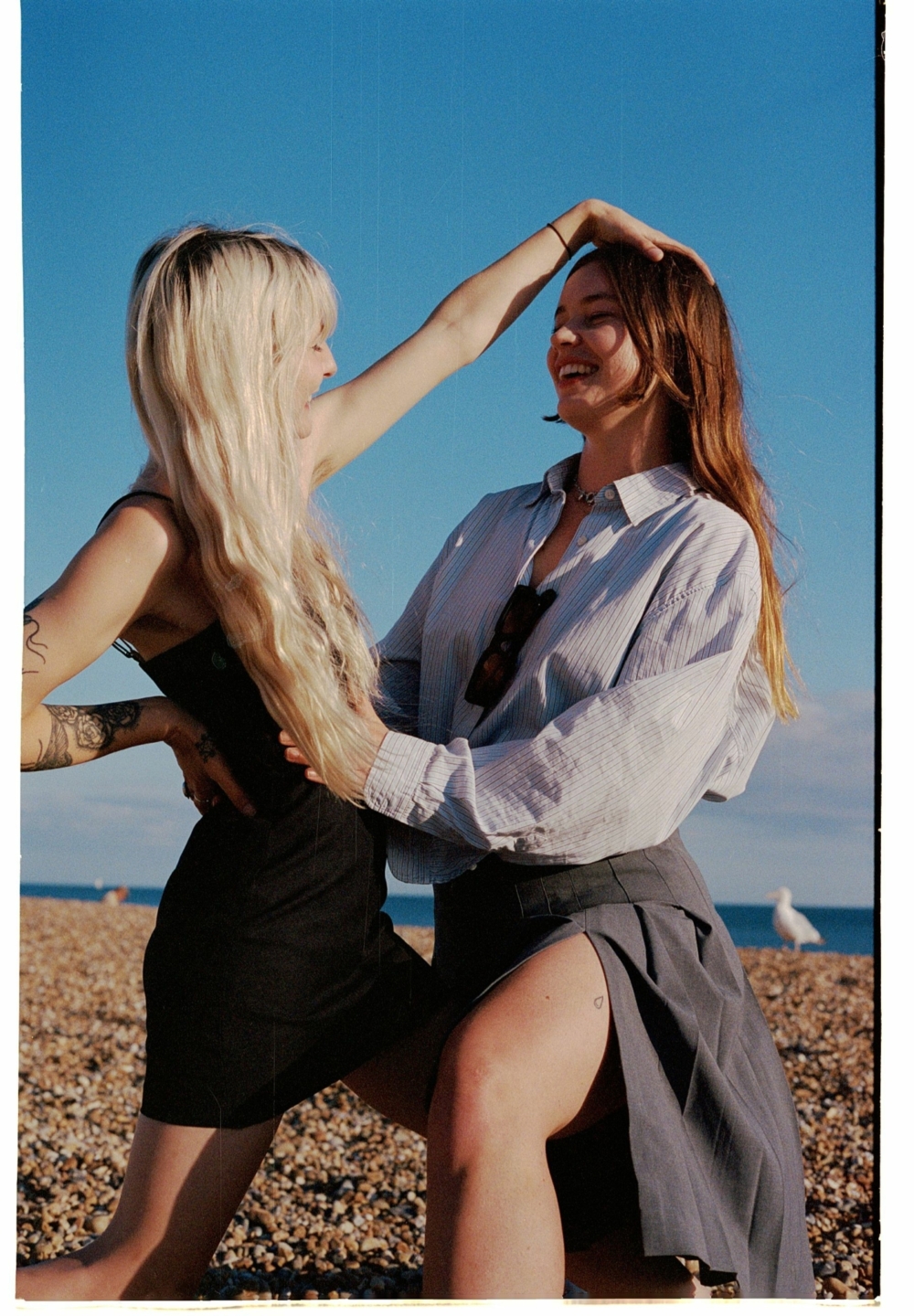 As those recent shows have attested, however, Wet Leg have more than enough material up their sleeves to keep a crowd on side. More exciting than the initial thrill of their first offering is that 'Chaise Longue' isn't even their best track. Buoyed by the endearing dynamic between their leaders - friends for a decade since college - Wet Leg's songs are full of playful quirks and giddy kicks; for all that they describe themselves as "painfully polite" people in real life, musically there are moments during their live set that align them more with a British take on Yeah Yeah Yeahs, packed with exuberance and screams.
"Pretty early on we came up with the ethos of, 'Feel the fear, and do it anyway'. Be scared, that's fine, you're always gonna be scared, but don't let it get on top of you," says Rhian of their mindset. "And also we shout at each other: 'THIS IS A SAFE SPACE!!'"
"When we started the band we were listening to The Garden, Big Thief and IDLES," continues Hester. "Things where there's something fun in the music and there are no rules, and it's free." Even their name, explains Rhian, acts as "a good reminder to not take yourself too seriously". "And also," she caveats, "I think it came round because I saw Squid had a little squid emoji and I was so jealous, so we smashed at our phones to see what combinations came up. There were some ridiculous ones but to be safe we went with Wet Leg."
It could have been a lot worse… "Yeah, Wet Aubergine… Aubergine Donut…"
With the music world waiting on tenterhooks for their next moves (and a second single out later this month), Wet Leg are remaining coy about exactly what else they've got up their sleeves but explain, via cheery giggles, that the band offers them an outlet for their naughtier sides. "I guess sometimes it's nice being able to lyrically say all the things you wanna say but wouldn't because they're not necessarily the kindest things," Rhian hesitantly offers.
For example? "Well, there's one called 'Piece of Shit' which is about a past relationship," she chuckles. "I know it's the old cliche of writing songs being cathartic, but that was a good one. It's SASSY," she declares, with a wiggle of the shoulders.
And it's a recipe that's already paying dividends. Don't believe us and every other music source vehemently proclaiming Wet Leg's status as the definitive ones to watch? Just ask Paramore's Hayley Williams. "She DMed us and I DIED. We all just DIED," squeaks Hester.
"It was just beyond our capabilities to think that the song would be listened to by anyone, so the fact that people are really excited has blown our minds," she continues with a grin. "I sound so gushy, but if I told 17-year-old me that we'd be here right now she'd say, 'No way'. But now this band is all I think about."