Album Review
NAO - And Then Life Was Beautiful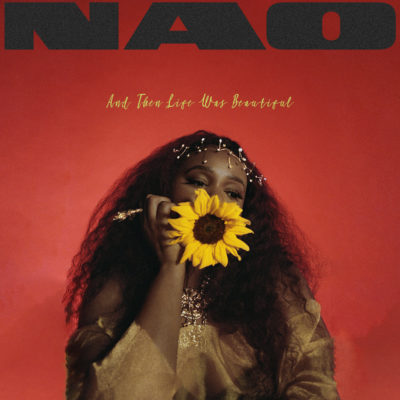 A radiant, joyous record.
Label: Little Tokyo / Sony
Released: 24th September 2021
It's probably easier for someone who became a new parent over lockdown than most others to conjure up a title like 'And Then Life Was Beautiful'. But what NAO - who gave birth to her daughter in Spring 2020 - does a very good job at across this, her third full-length, is imbuing the whole thing with that same sense of positivity as its name. Take 'Woman', a funky collaboration with Lianne La Havas. Or 'Burn Out', a track which tackles the stasis associated with the condition impeccably lyrically, but still holds hope musically. The serpentwithfeet-featuring 'Postcards' is as slinky as it comes, meanwhile, and then there's the earwormy 'Glad That You're Gone', somehow a wholly positive break-up song without hints of irony or bitterness. And if 'And Then Life Was Beautiful' wasn't the radiant, joyous record that it is, then that alone would be an achievement, surely?

Get your copy of the latest issue
More like this