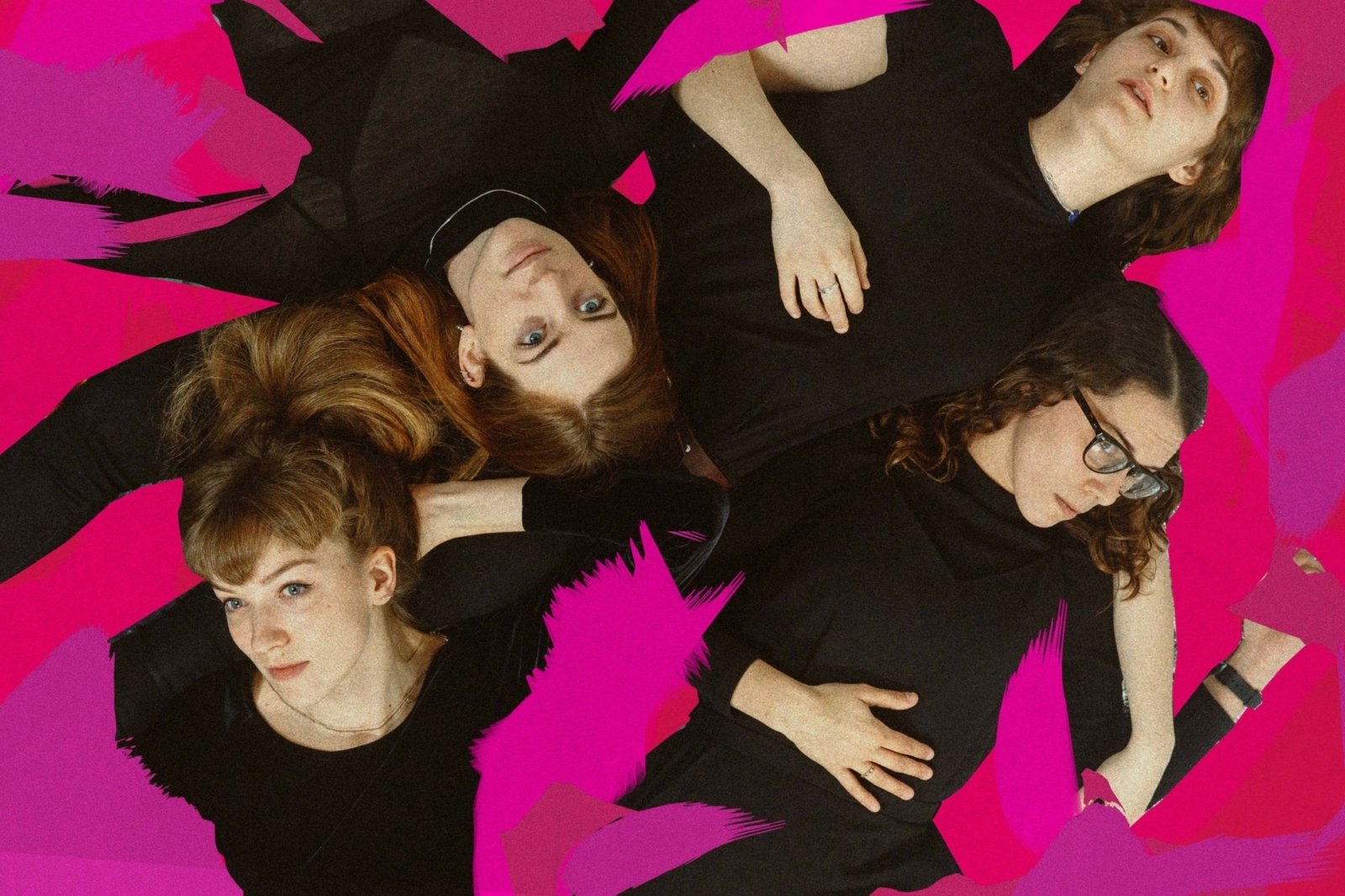 The Big Moon: To the moon and back
From releasing their debut album, to performing at Glastonbury 2017 dressed as makeshift astronauts, Jules Jackson and co have had a big one…
It's been a busy old year for this lot, what with releasing their all-kinds-of-ace debut album 'Love in the 4th Dimension' and touring different continents numerous times over. We asked a slightly dazed Jules Jackson to run us through a few highlights.
How are you, Jules?
I'm well! I'm walking around Leeds in the rain, 'cause we're playing a radio awards show later on. Busted are here, but I'm not really sure how to open a conversation. The eyebrows? I could actually bond with Charlie because I recently bought some eyebrow gel. Maybe I could share my eyebrow gel with him?
You released your debut album the year of the total eclipse. Was this pre-meditated?
The universe is full of signs, and I like making them apply to my life. Whenever the clock says 12:34, you think, wow, all the arrows are pointing in the right direction. I'm walking the right way. But then, when those signs don't work, you can be like, ah man, it's superstition! All bullshit anyway! Anyway, the moon has the power of making things feel purposeful. Always there, doing stuff, changing. Just like our band! Since starting this band, the moon has become a family member I always hear news about. Did you know the moon isn't actually round? It's pear-shaped, very slightly. Earth's gravity pulls the pear-shaped bit towards us. Does that make sense?
Umm. That all sounds a bit scientific to be honest, Jules. Moving on…
We're all werewolves, which is why we're in a band. It's so we don't have to go outside at night. We thought we could hide in plain sight if we just talk about the moon and call our band The Big Moon. Nobody would realise we were allergic to it.
"
"We're all werewolves, which is why we're in a band."
— Jules Jackson
So, how on earth does Soph Nathan (who's also in Our Girl) manage to be in so many places at once?
She doesn't reveal her secrets to us band members, we just do what we're told. I think that she might have Hermione Granger's little magic necklace, where you twist it around and go backwards in time. She does wear a lot of spooky jewellery. She's got quite bushy hair too, like Hermione. Maybe she's actually Hermione?
This year we've greatly enjoyed following Fern Ford's Instagram account, @fernssandals. What's the backstory there?
Our manager Louise made fun of her for wearing douchey sandals. But you know, Fern truly loves those sandals, she adores them. They're very comfortable, practical, waterproof, and they don't get smelly. They're inexpensive, they have velcro straps, and they're her favourites. Now they have an Instagram account. They go on adventures.
Do you have a favourite...?
A favourite out of the left or right sandal? I think the left one is pretty good. Fern actually has pretty lovely feet. I don't know if you noticed. On our album artwork, her feet are very prominent. She's got lovely little tanned feet. You should have a look.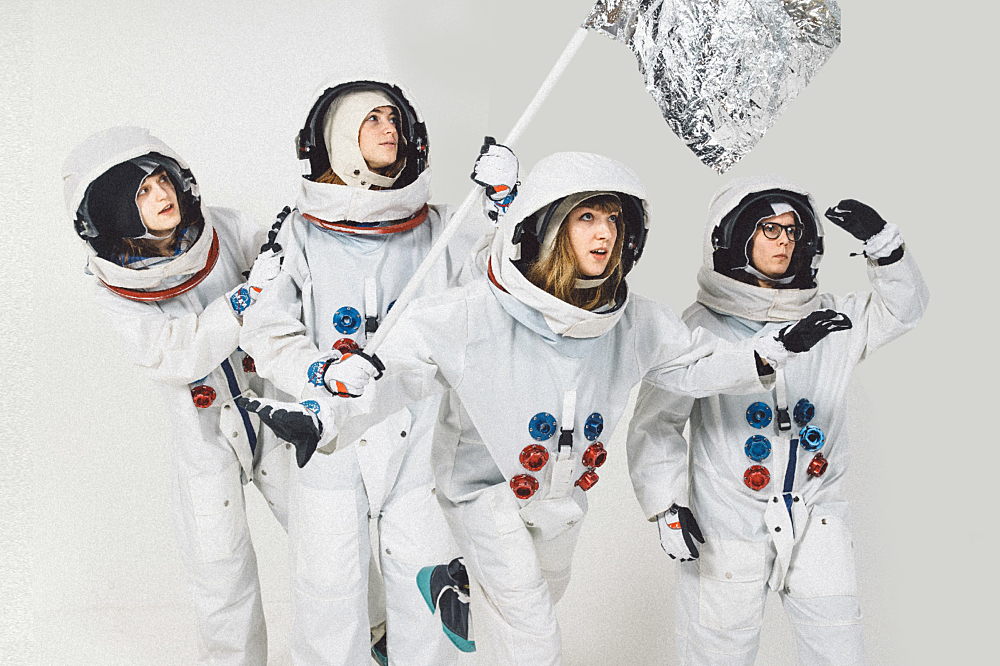 "
"Fern actually has pretty lovely feet. I don't know if you noticed."
— Jules Jackson
This year The Big Moon were nominated for the Mercury Prize! How is the red carpet lifestyle going for you?
It's pretty fucking weird but also, it's on telly! You walk on a red carpet and stand in front of a thing with logos on it and smile awkwardly while all these photographers yell "look over 'ere please ladies!". I find that my face starts twitching. It's so bewildering, but you also get treated like a princess!
And Glastonbury must've been a blast, too?
It's Glastonbury! Having a colander on my head made it all the better. I just took that from the kitchen, and didn't ask permission in case anyone fancied pasta. I've moved house since, and the house I'm in now has a very different colander. I was looking at it the other day. I wouldn't have worn that one because it's square and weird.
Taken from the November 2017 issue of DIY, out now. Read online or subscribe below.