Happy 10th Birthday, Chess Club!
With the influential London record label celebrating a decade of existence, we got some familiar faces - old and new - together for a trip down memory lane.
Pick up virtually any copy of DIY from over the years, and the likelihood is that, having a casual flick through, you'll likely come across a current signee or alumni of West London record label Chess Club within minutes. With a reputation for catching onto the next big thing yonks ahead of anyone else, Chess Club are responsible for launching DIY cover stars like Mumford & Sons, Jungle and Wolf Alice at the very beginning, and they've also helped some of our faves - from MØ to Sundara Karma - release their debut albums. With a hugely eclectic roster that pays no attention to the constraints of traditional genres, the only real unifying factor across ten years of Chess Club is a sky-high bar when it comes to quality.
"I didn't want Chess Club to be known as 'the trance label' or 'the indie guitar label'," explains founder Will Street, reflecting over the past decade. "Over ten years we've done lots of things, and I wanted us to be known for quality across the spectrum. I also never agree to work with people until I've been to the pub with them," he adds. "You wanna be working with people you trust and respect, and that works both ways, for the label and artist."
This focus on close-knit creative relationships is what sets Chess Club apart as a special bunch, agrees MØ, who is currently working on the follow-up to debut 'No Mythologies To Follow' alongside the label. "Very often, this whole music industry thing becomes so business, business, business, and money, all that shit," she explains. "I remember I was in shock, because they didn't want to change me," MØ laughs. "I was like, mmm, this can't be right, this can't be true! You always hear horror stories about evil labels wanting to change you. But they were really into all my weird semi-artistic shit!"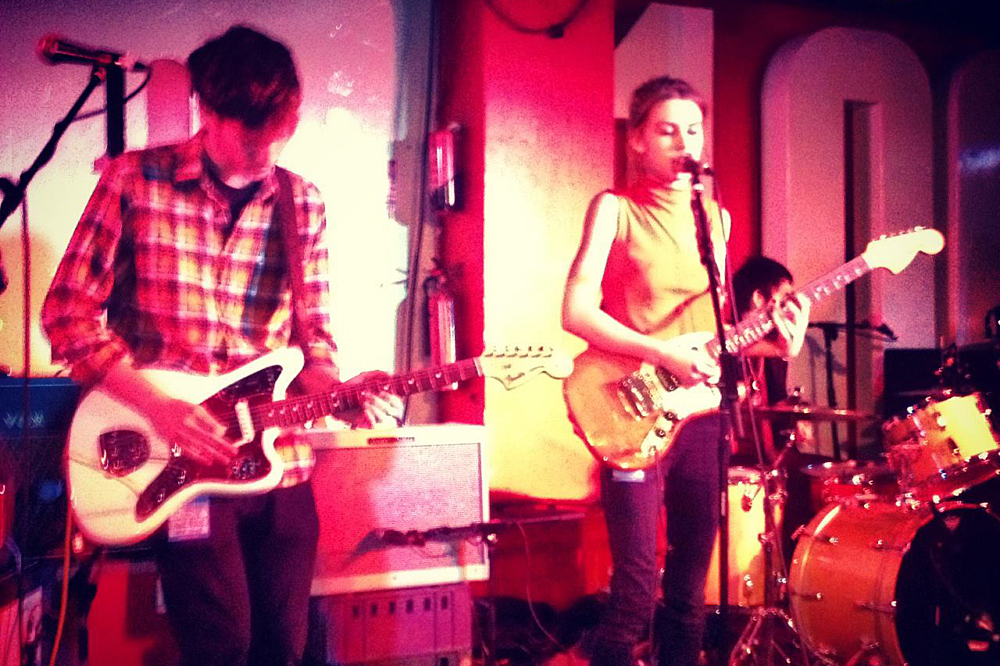 "Long live Chess Club!"
— Joel Amey, Wolf Alice
It's a sentiment that Jungle - who put out early breakthrough singles 'Platoon' and 'The Heat' with the label - also firmly agree with. "The great thing about Chess Club was that our artistic vision was never questioned," enthuses the duo's Tom McFarland. The enigmatic pair went on to sign to XL for their Mercury Prize-nominated debut album. "All that was offered was incredible advice and lots of positive vibes," he adds. And for Oscar Pollock of Sundara Karma, it was the label's focus on fostering friendship that first won him over. "They were sweet dudes to sink a couple of jars with," he says. "Honestly I think it's their friendly approach that's so endearing for artists."
"I think they're such nice, honest people working at Chess Club," Pumarosa's Jamie Neville says, in a similar vein. "They're clearly motivated by a genuine excitement for discovering and empowering new artists." "I have to say that labels like Chess Club take the biggest leaps of faith with the artists that they work with," remarks Jungle's Tom, "because there's no track record there. It's the passion and faith they have in all of us that makes working with them such a pleasure." "I really liked the fact that it feels as though true music lovers are behind all the decisions at the label," Skott - who signed to the label last year to put out debut single 'Porcelain' - adds.

Zooming back a decade, and that personal touch has always been at the centre of everything Chess Club does. Starting out as a London club night - and hosting the first ever UK shows from Laura Marling, Bon Iver, Bombay Bicycle Club, MGMT and countless others - starting up a label seemed like a logical next step to help out his mates, says Will. "I just thought, 'what's another way to help these bands out?'" Chess Club's first signing was Jay Jay Pistolet, the first musical project of Justin Young. In later years, he would go on to form The Vaccines. "They used to DJ at Frog on Saturday night at Astoria 2," Justin remembers, "and put on gigs at The Social with Lykke Li, Vampire Weekend, Florence and The Machine. We just formed a friendship through music."
"I look at that single artwork [for Jay Jay Pistolet's debut single 'We Are Free'], and I didn't even iron my shirt," he laughs, looking back. "I hadn't even found my voice, yet! I was putting on this really strange, affected voice, and they [Chess Club] helped me find it. The fact that Will is still doing it now is testament to his drive and passion," he adds, "and I wanted to affiliate myself with people like that."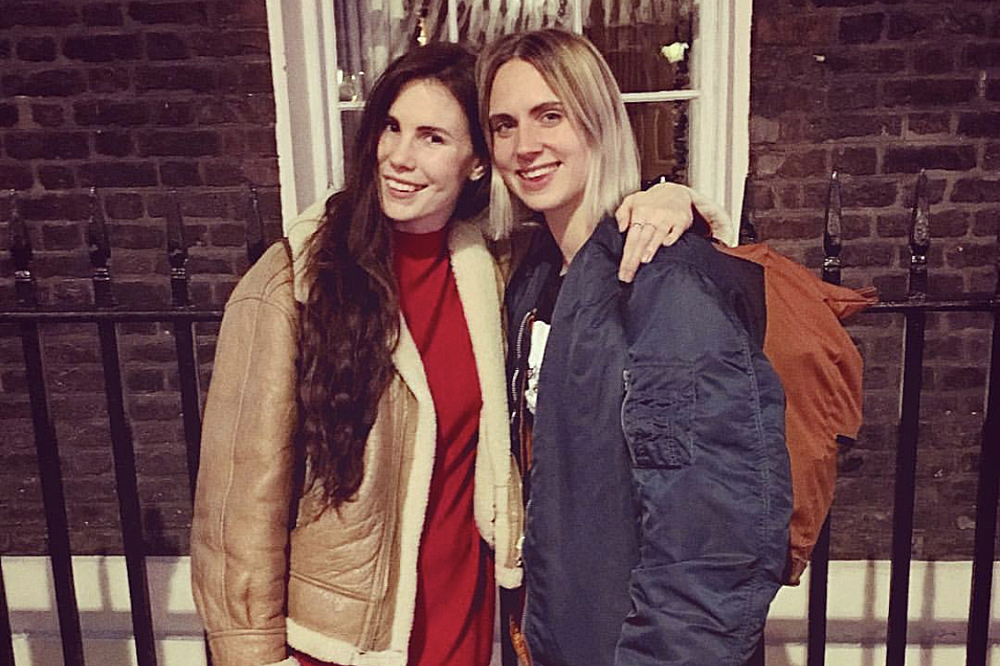 "I never agree to work with people until I've been to the pub with them."
— Will Street, Chess Club founder
With their first ever release under their belts, Chess Club's scope only grew wider, taking on artists across all genres over the next decade. "They've always had this diversity," Justin reckons. "Artists have taken a sledgehammer to genre, haven't they?"
That's set the Chess Club in good stead, too. Back when iPods ruled how we listened to music, way ahead of digital streaming and lightning-quick access to music of infinite varieties, the label were seeking it all out anyway. "I guess these days it's stranger to find people who have very singular tastes; the internet has obviously made it possible to reach all kinds of art at the click of a button," points out Joel Amey from Wolf Alice. The band released their debut EP 'Blush' with the label. "People's music collections have broadened because of it. I love the fact Chess Club have represented everything from folk, to huge pop acts, to distorted guitars and just about everything in between. They always have their ear to the ground."
If Will Street could change but one thing about Chess Club, he jokes today that it would be handy to have the power to look into the future. "Sometimes we've been almost too early on stuff," he laughs. "Our first release was Jay Jay. He went on to be The Vaccines. We also did a release with a band called Ghostwood, who at the time didn't get much attention. Then they turned into Jagwar Ma."
Still, though, from Chess Club's end there's no regret. Even though some of their most notable former signings came along at a time when the label was unable to take them through to releasing albums, Will's seen his label expand further still in recent years, and those farewells should soon become a thing of the past.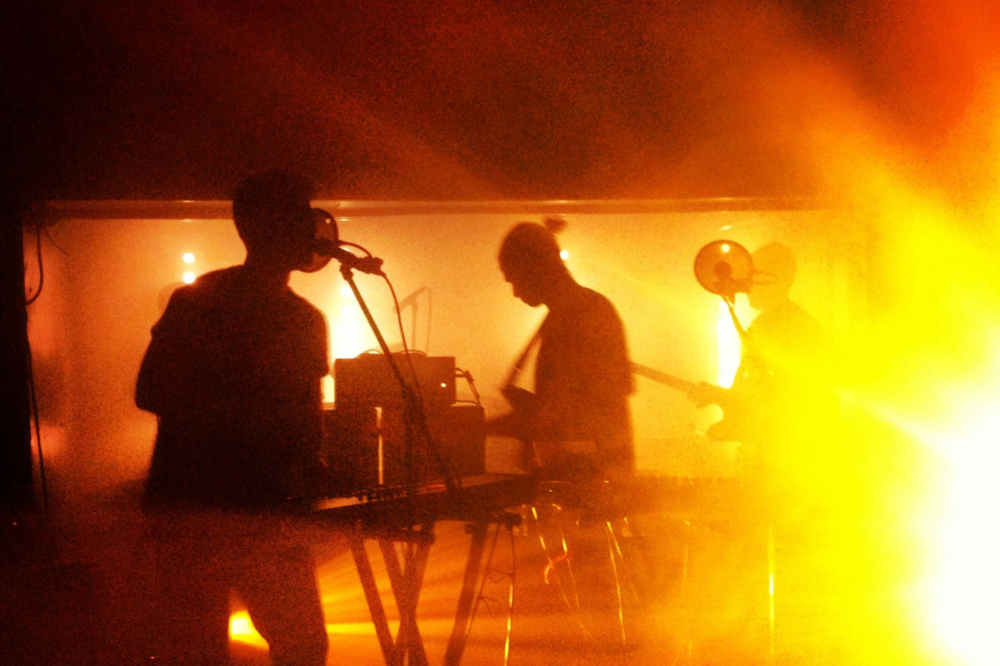 "It's the passion and faith they have in all of us that makes working with them such a pleasure."
— Tom McFarland, Jungle
"With Mumford & Sons, Jungle and Wolf Alice we weren't set up correctly to see them through," he admits, asked about the acts that got away. "But I have no regrets on those; we are very much part of all of those bands' histories, and they always chime in to help us when we need them," he adds. It's a claim evidenced by the sheer amount of artists who were keen to sing the label's praises for this very feature.
"99% of the time, we start working with acts at the very start of their journey, and it's the first time - for a lot of them - that they'll get to hold a physical product they recorded," Will goes on. "Whether we go on to work with that band long term or not, we're part of their history, and I'm super proud of that. Some of them have gone on to headline Glastonbury, win the Mercury Prize, get Number One albums… and the quality they all have is that they started on Chess Club. And now, more recently, we've started being able to work on albums, so we don't have to say goodbye to them."
In the next 12 months alone - never mind their second decade as a whole - Chess Club have loads more up their sleeves. "The next year alone is gonna be really exciting for us," Will enthuses. "There'll be more stuff from MØ, we've got Billie Marten coming back, more Sundara Karma, more Skott. I hope I can look back in another ten years and be just as proud! For any label, if you can stand by everything you put out, that's all I want to be able to do. I'm happy if that's the case."
Speaking to a whole bunch of musicians about Chess Club's ten year history, a common theme began to emerge. Boozing. Here are just a few stand-out memories from some familiar faces
"Will took me to see MØ play and he was wondering where I'd gone after the show. I told him that I had been "doing pingis with MØ". There was a moment of confusion, he had misheard "pingis" as "pingers". 'Pingis' is how you say ping pong in Swedish. It was before we knew each other, so it was a bit of an awkward but very funny misunderstanding."
"I remember this night at The Great Escape festival, where we were playing before CHVRCHES. I don't remember it being anything special, other than we all got super shit-faced! We're just really good at drinking beers together."
"All my memories are constructed through old photos on my phone and my inactive Facebook page. Just lots of drunken nights in Proud Galleries! I'll stop there!"
"When we signed with them we went to a ridiculous karaoke bar in Soho to celebrate and it was one of the most grotesque nights I've ever had. It was also one of the most hilarious. I can't go into details unfortunately, but I'm sure it will all come out in our biography era!"
"We've had many a loud, hazy night out with the guys, in the years both during and after Wolf Alice were on Chess Club. I remember sitting in a pub in Camden talking to Will about the 'Fluffy' release and the pure excitement of something actually happening; that we were gonna go and make this thing that we could actually hold. Long live Chess Club!!"
"Will and I are both lifelong Queens' Park Rangers fans, and have season tickets pretty close to each other. It's good times all around when we get a decent home run under the belt. Super Hooooooooops!
Photos: Courtesy of Will Street
Taken from the November 2017 issue of DIY, out now. Read online or subscribe below.

Get your copy of the latest issue